Underwear solutions; the best strapless and backless bras to wear with your wedding dress
Backless and strapless bra by Boux Avenue, £22
This backless and strapless bra has sticky side tabs to hold it in place. Before we put our dress on, the bra seemed to sit out from our skin a little, however once we put our gown on the underwear sat neatly against our body.
It gave us a great lift, and felt comfortable and secure on. In fact we were delighted with it!
The only issue we had with the bra was that you could see where the cups met in the middle so it wouldn't be an ideal choice for a really low cut wedding dress. We would without doubt recommend this bra for wear with a backless wedding dress or one that's plunging but not OTT – it was virtually invisible and gave us fabulous shape and support.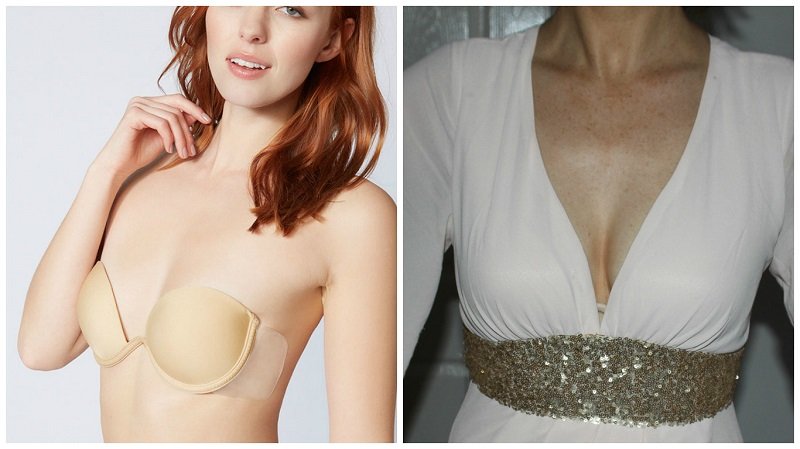 We tried the same bra in black with padding (RRP £24). It definitely enhanced our cleavage and made our puppies stand to attention.
This product promises and delivers 'Added Boost'.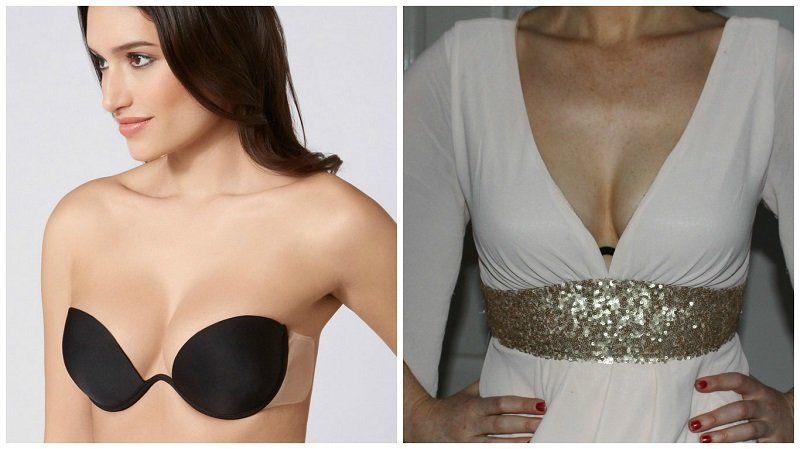 Lift-It's by Magic Bodyfashion, £32
We found these adhesive lifting silicon cups are easy to use. Simply lift up your breast and stick the upper flap to your skin at the top of your breast.
On application our breasts seemed to be trying run away from out body! The bra didn't have a clip to bring our breasts together like the other bras we tried had. However this would be a definite advantage if you plan on wearing a really low cut wedding dress – you wouldn't want unsightly clips detracting from your look.
We were really impressed with how the bra looked on; it didn't leave any tracks or marks against our clothing and felt really comfortable.
Ladies with prominent nipples – this bad boy will hide them!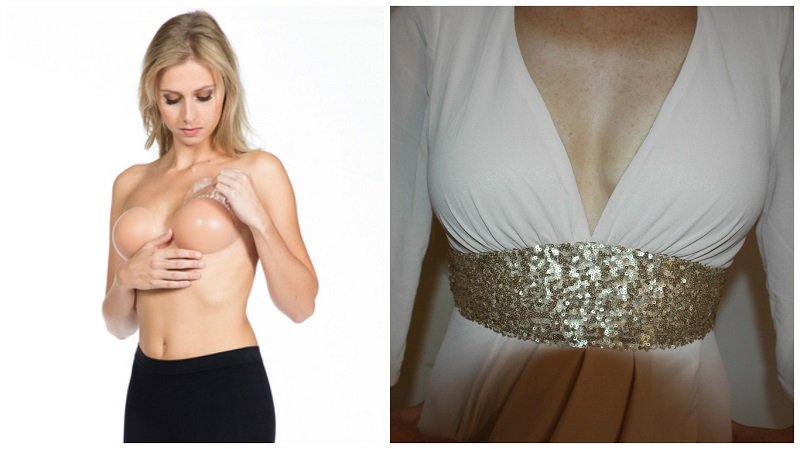 Silicone Secret Bra £20, with Silicone Nippless Covers £10, both by Magic Bodyfashion
We were really excited about trying this one as we hadn't seen anything quite like it before.
The Silicone Secret Bra consists of a fine, supportive adhesive strap made of silicone with a central fastener. We wore it with silicone nipples covers which are said to 'minimise nipples that are too pronounced'.
It was easy enough to position, however it wasn't as comfortable as the Lift-It's and we felt it wouldn't work that well with a wedding dress made from quite light material because we could see the slight track of the Silicone Nippless Covers around our nipples.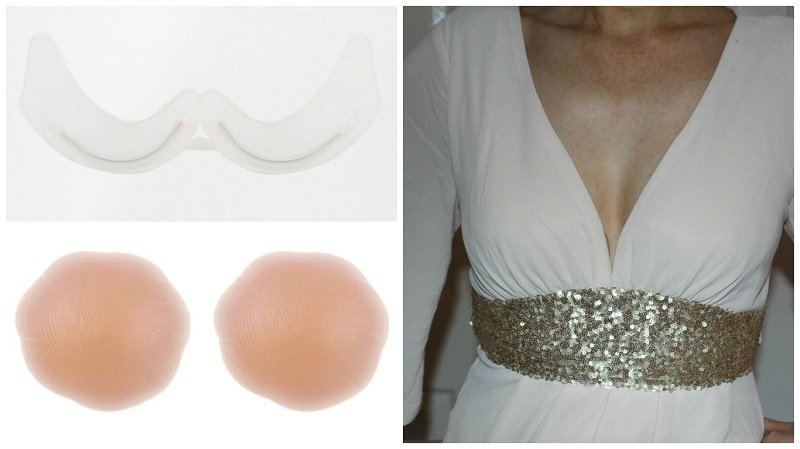 Winner!
Camellia, Invisibra by LaValia, £36
Camellia by Invisibra is a backless strapless, stick-on bra and our winner!
We give this product ten out of ten for comfort. The adhesive didn't irritate or feel uncomfortable on my skin, not only did it say put but it was also easy to remove.
We were delighted with the seamless finish; the silicone is soft and molds to your breast shape. Even better it can be reworn up to 100 times.
This bra is a fantastic for the bride who is looking for the perfect bra for a backless or low cut wedding dress. We LOVE it!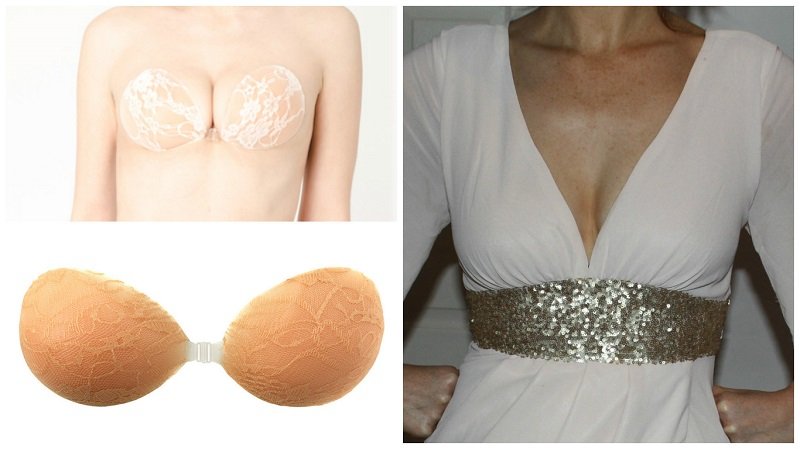 Go Backess & Strapless, Primark, €5
This bra gains points for low cost, it's a total bargain for €5 – however it lost marks for comfort. The adhesive used on the cups didn't feel as comfortable against our skin as other bras we tried.
While we felt that it did offer good support, comfort is a priority on your wedding day and it's worth splashing out on a more comfortable bra.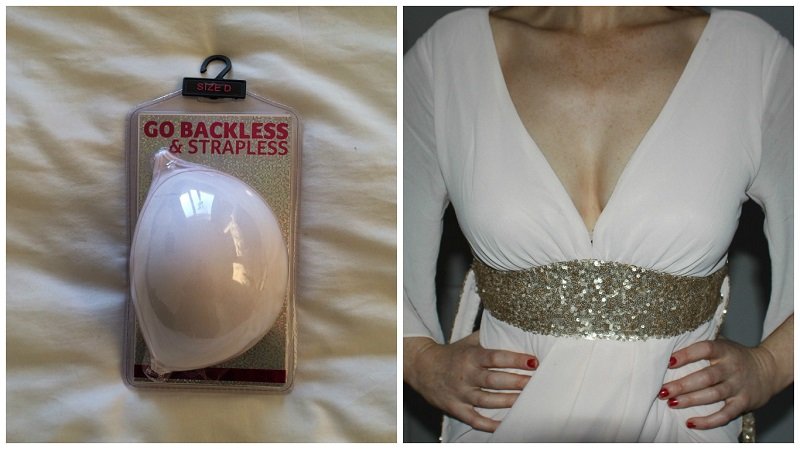 If you're getting married and are looking for a unique and gorgeous dress design, take a look at our brand-new directory. We only recommend the highest quality Wedding dress & Bridal Shops in Co. Galway.
Featured image credit: Berta Bridal