Summer is finally upon us so we have put together our top 10 Summer Bridesmaid Dresses just for you.
Summer bridesmaid dresses are always stunning but what are the top trends for this year?
Crop Top
Now this is a trend summer brides can definitely get behind! Crop tops were a huge wedding dress hit on the bridal runway last year and we're bringing the look into 2015/16 by having our bridesmaids wear it. We love the contrast of crop tops with huge floaty skirts and your girls will jump at the chance to wear something they wouldn't usually.
Although it's a daring style, the maids don't actually have to bare any flesh if they don't want to by having a minimal gap between the top and the skirt.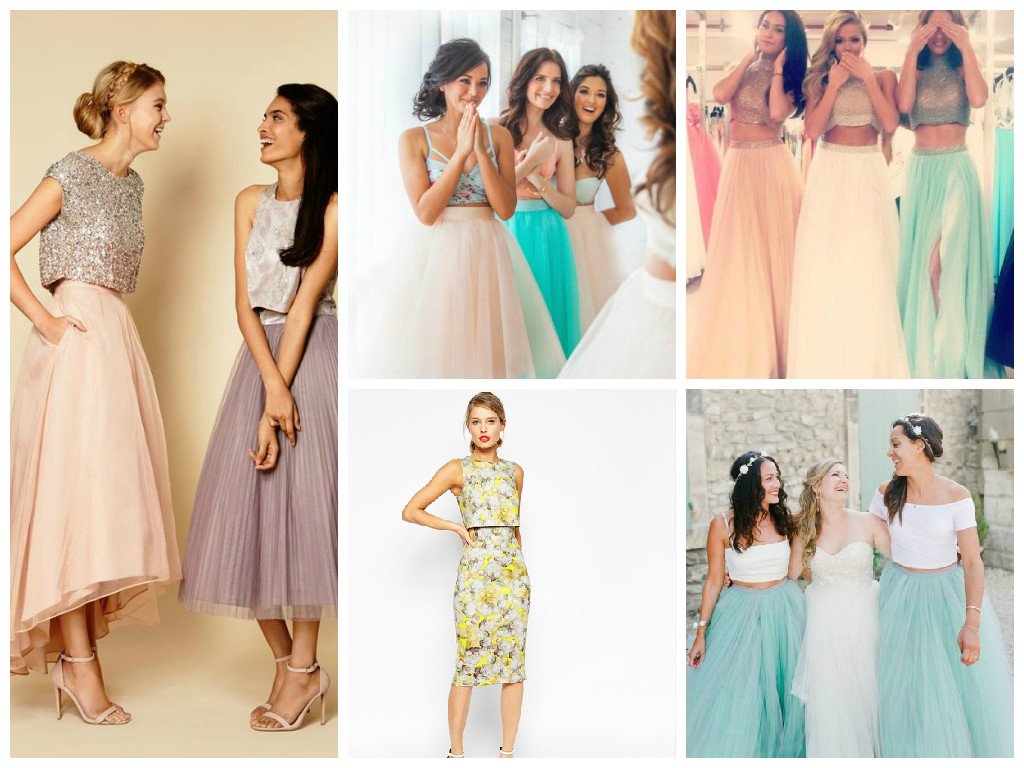 Aquamarine
Have you seen a prettier shade of bridesmaid dress? Because we sure haven't! Aquamarine has been named Pantone's number 1 colour of the year and Summer brides are falling all over themselves to include this delicious colour in their wedding theme. Such a strong shade shouldn't be over powered by other loud colours so keep your accent colours white and neutral.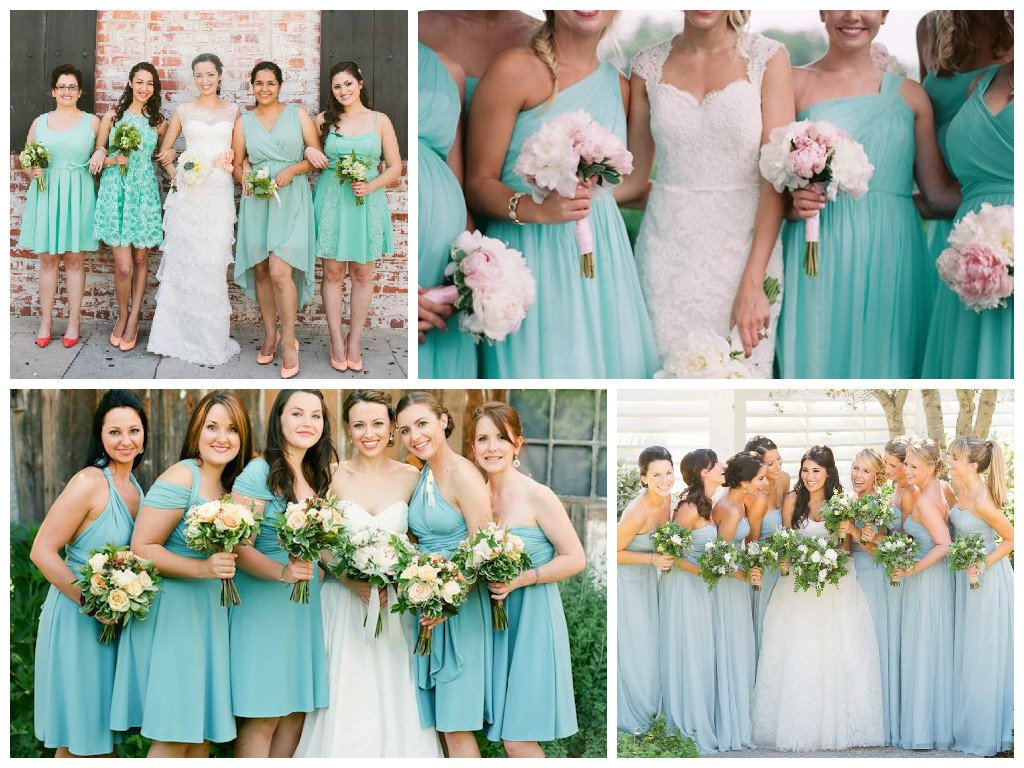 Floral
Now floral bridesmaid dresses aren't exactly a new trend on the block, in fact they've been around for years but they are definitely a style that never goes out of fashion for summer brides. One of the reasons we love them is that they go with any theme/ colour scheme. Style your maids in a long, floaty number for a whimsical outdoor wedding, have them in short, mismatched vintage dresses for a tea party or if your day is fifties themed then floral prom dresses will complete your vision!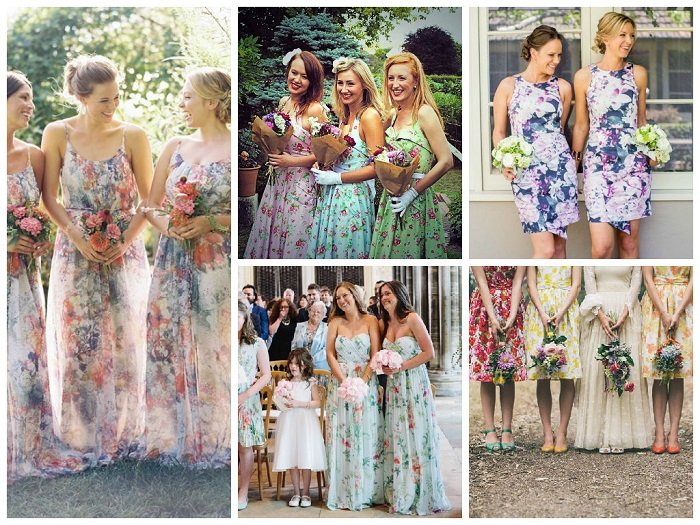 High Neck Halter
You may have seen this style all over the high street but now bridesmaids are picking it up. The high neck looks elegant and sophisticated but still stylish and cool for summer.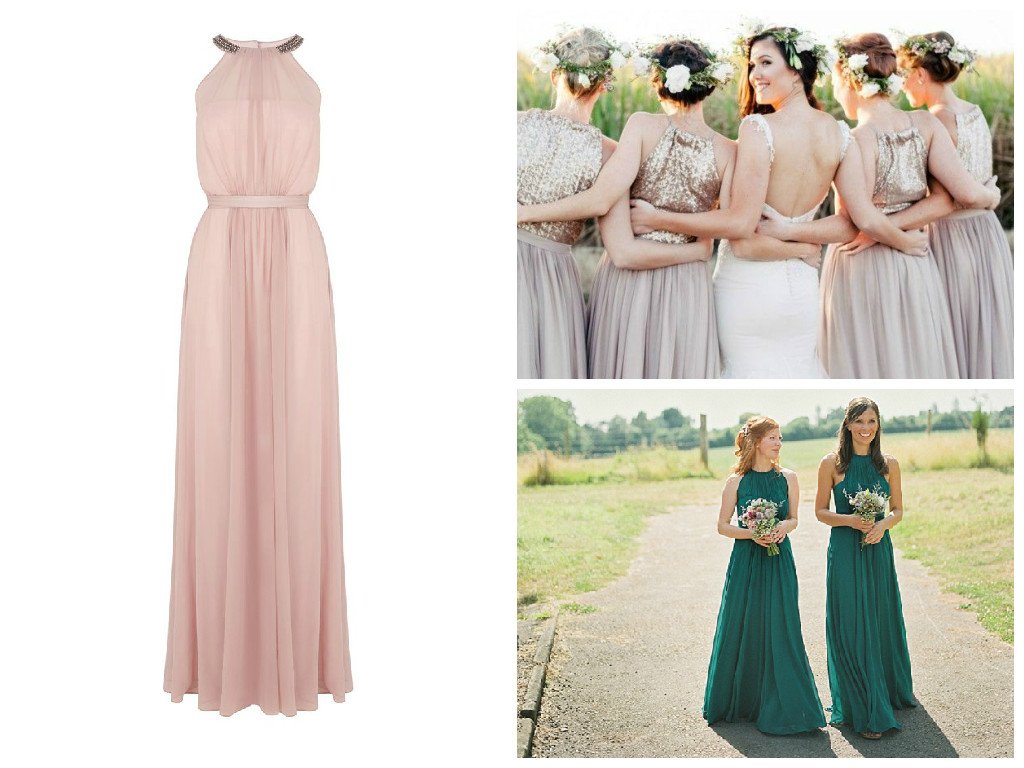 Rose
Summer brides always love a little bit of pink and last year the hot trend was blush, now we're all about 'rose pink'. A warmer shade of pastel, this colour suits most skin tones and looks amazing in photographs!
Multi-way
The perfect option for brides with a lot of maids; keep a sense of uniformity among the group but let the girls wear it their own way. This way all the girls will look and feel amazing and there'll be no tantrums about someone not liking the shape!
Also, how stunning are the backless styles for summer?
Nude
This year we're all about the nude colour palates in everything from dresses to decor to flowers. Similar to the trend for white bridesmaid dresses, nudes can blend in easily with the bride while still being unique. Hit a hat trick of trends by having mismatched nude bridesmaid dresses with a touch of sparkle.
High Neck, Low Back
It's not only the brides that are loving the backless dresses, bridesmaids are getting in on the action too! The high neck ensures not too much flesh is uncovered but the low back is better suited to the summer months. If your bridesmaids are a bit shy to bare all, ilusion fabric is your best friend!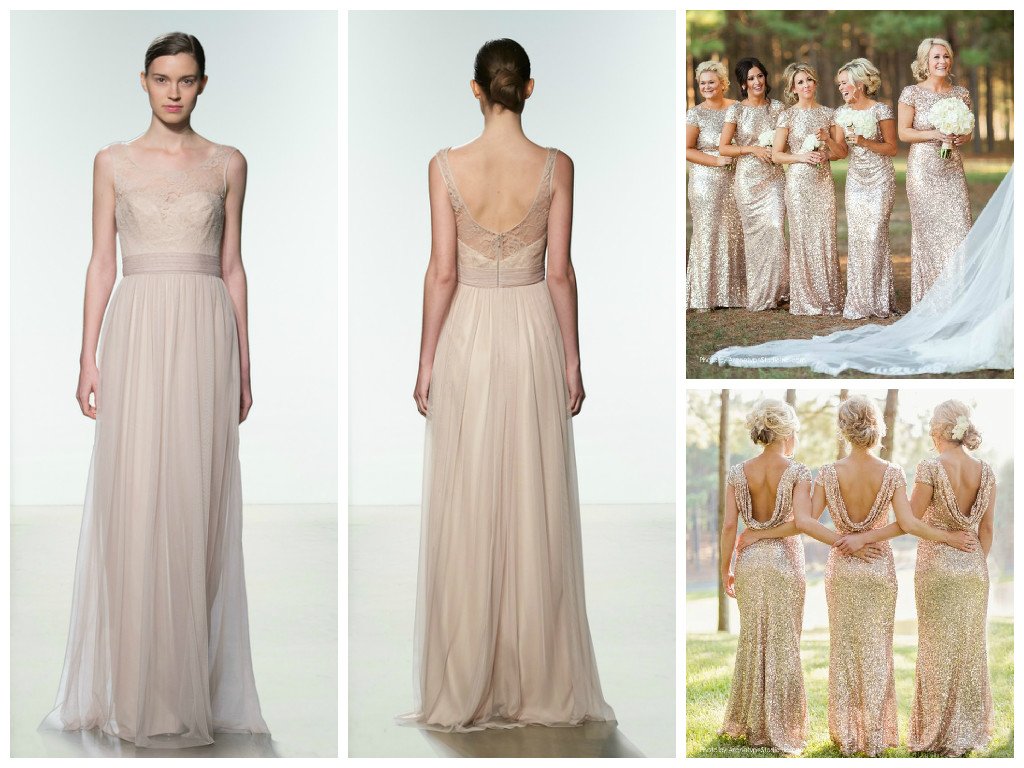 Mint
If there was ever a colour suited to summer it would be mint. Similar to aquamarine but with slightly more green tones, mint is perfect for the warmer months. Whether the style is long or short this romantic colour just can't help being ethereal. Also, look at how well it compliments such a huge range of bouquets!
A touch of sparkle
The top trend of the year, is sparkling metallics and here at Wedding Journal we can't think of anything more glamorous than glimmering beads or sequins catching the summer rays. Gold and rose gold, rather than silver are beautiful Summer shades whether you choose to add a little sparkle detail with beading or go to the whole hog with top to toe shimmer.
Levi Stolove Photography