Traditionalist Christine Bleakley changes her name to Lampard
Newlywed Christine Bleakley took time out from honeymoon bliss to change her surname to Lampard Northern Irish television presenter Christine…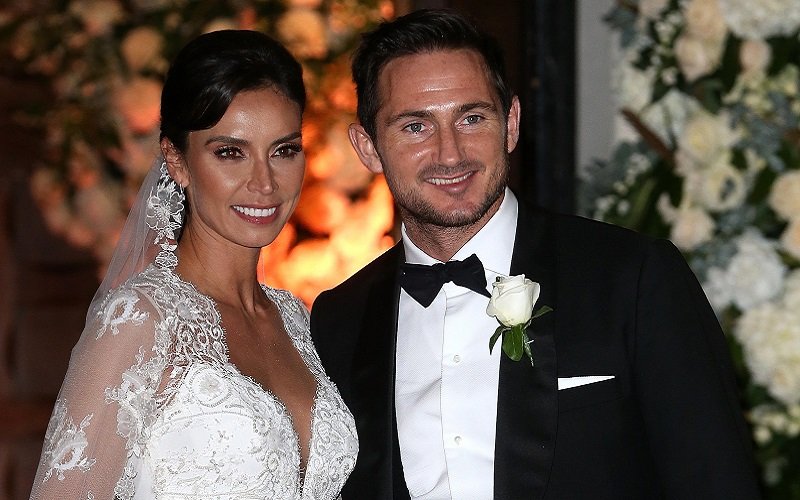 Newlywed Christine Bleakley took time out from honeymoon bliss to change her surname to Lampard
Northern Irish television presenter Christine Bleakley has taken time out while on honeymoon to change her name on social media accounts from Bleakley to Lampard.
Traditionalist Christine married footballer Frank Lampard in London days before Christmas and has embraced her new persona as Mrs Lampard.
The couple are currenly honeymooning in Dubai with Frank's two daughters from a previous relationship with Elen Rivas; eight-year-old Isla and 10-year-old Luna.
Since tying the knot, a delighted Christine has thanked family and friends for their well wishes on social media. She said:
Thank you so much for your wonderful wishes the past few days! We are still on cloud 9! How many days can you celebrate getting married before it becomes inappropriate?!"
The loved up pair have shared a number of photos from their honeymoon and wedding. On Sunday Christine posted a video on Instagram of her new hubby catching an ice cream scoop in a cup after it was playfully thrown at him by the server, and Frank shared a wedding photo with the caption:
2 weeks ago today I finally took her up the aisle #married#honeymoon"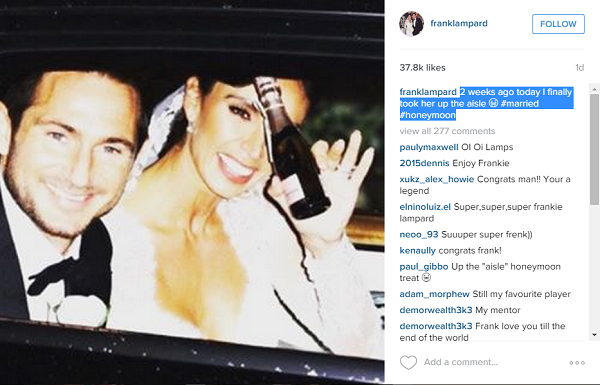 Frank and Christine have been together for six year and engaged for four. During his wedding speech Frank told guests that when the couple first met in 2009 he was playing for England overseas, they spoke on the phone every night and 'fell madly in love in one week'. Frank popped the question two years later in 2011 during a holiday to Los Angeles.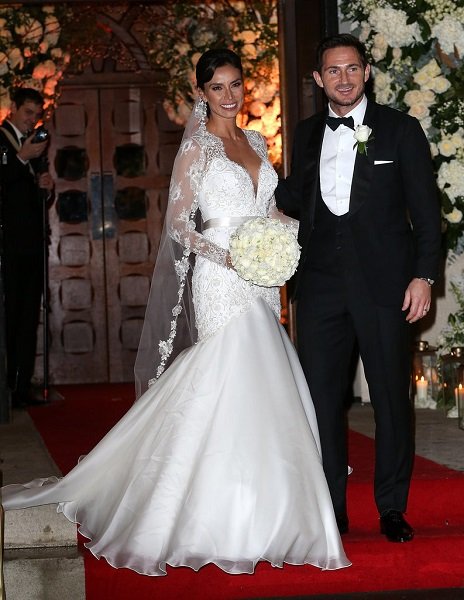 featured image: www.independent.ie