We are massive fans of the flattering peplum silhouette here at WJ and we've rounded up the top ten 2016 peplum wedding dress styles to suit your shape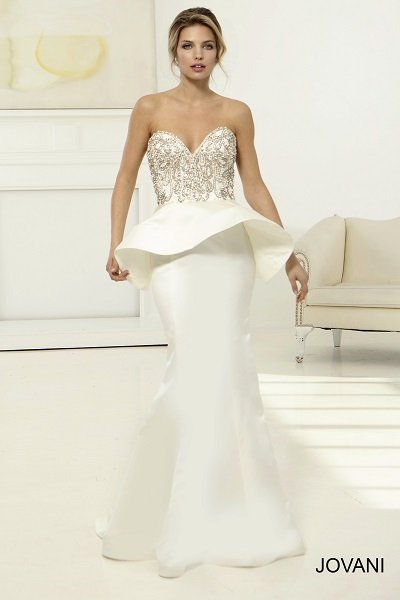 Peplum styles are undoubtedly one of the most flattering shapes pear-shaped brides could go for. Pear shaped ladies are thinner on the top half and tend to carry any weight gain around the tummy, bottom or hip area.
Pears rejoice; the peplum is made to flatter your figure. This silhouette will cinch you in at the waist while the extra piece of material gently skims over and minimises hips, tummy and bottom.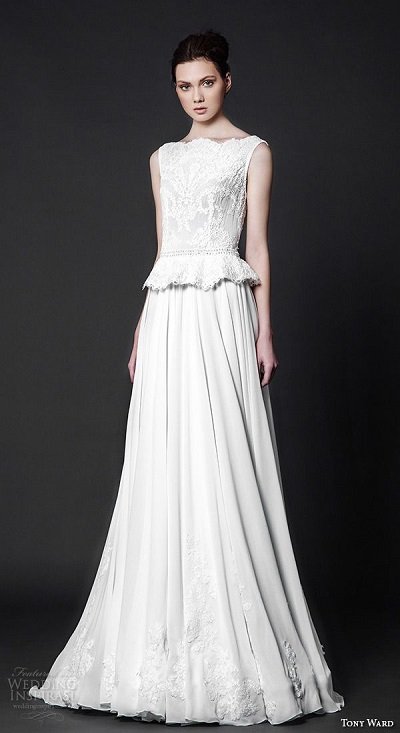 Peplum wedding dresses also look fantastic on curvy hourglass shaped ladies because they emphasise your waist and highlight your best attributes i.e. your bust and hips.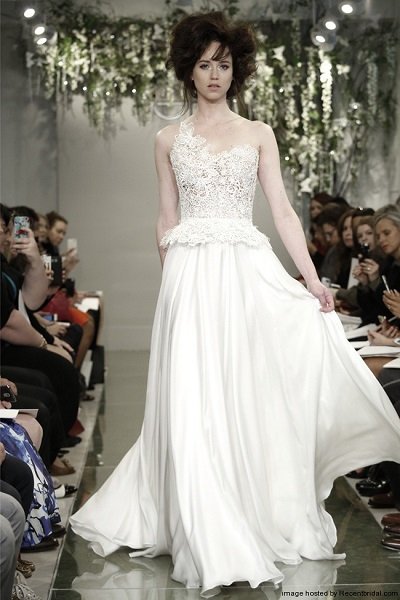 If you have an athletic or boyish build gathered peplum can create the illusion of having a tiny waist, and curvy hips by add fullness around the hip area.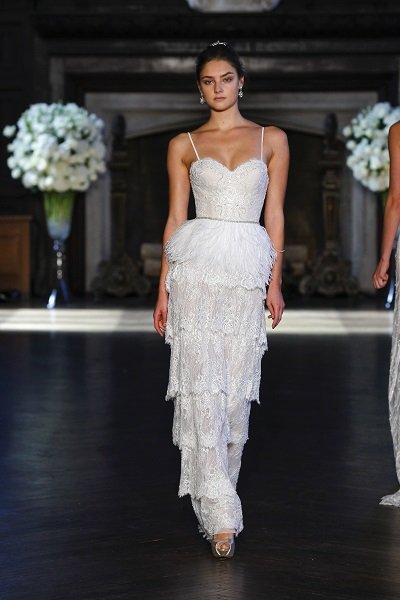 Apple shapes who lack waist definition and carry all of their weight around their middle area should opt for soft layers, slightly overlapping or pleated peplum as this can minimise the appearance of a rounded tummy.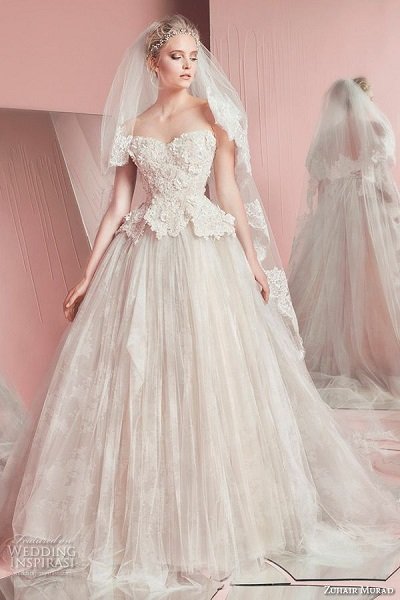 This asymmetrical peplum is the most versatile shape that works for all body shapes depending where the hem falls. Styles that are shorter at the sides and longer at the front and back work well on curvy brides. Peplums that are longer at the hips and shorter at the front and back are ideal for those with narrow hips.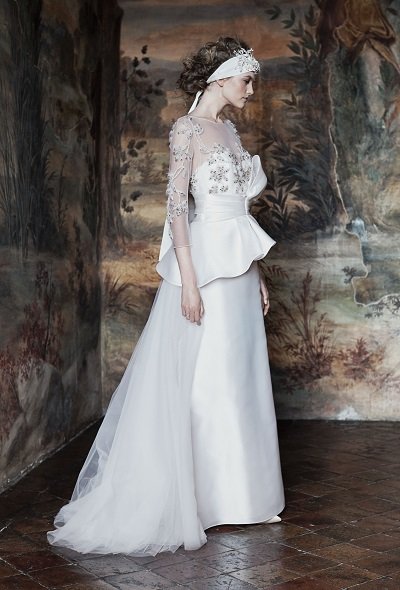 If you are not self-conscious about your tummy area or want to show it off, opt for a part-peplum such as this style by Impression Bridal.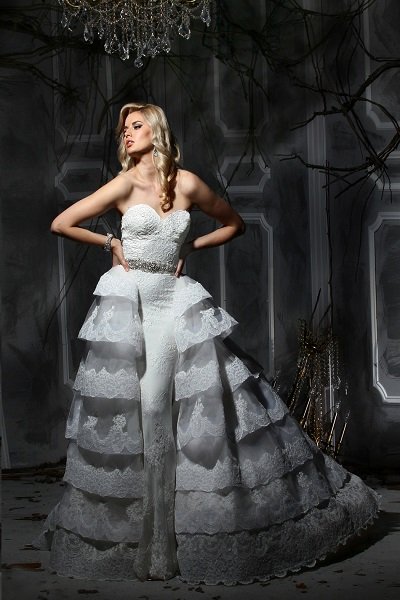 2016 bridal wear collections feature plenty of variations on the traditional peplum, from this flamboyant style by Peter Langer…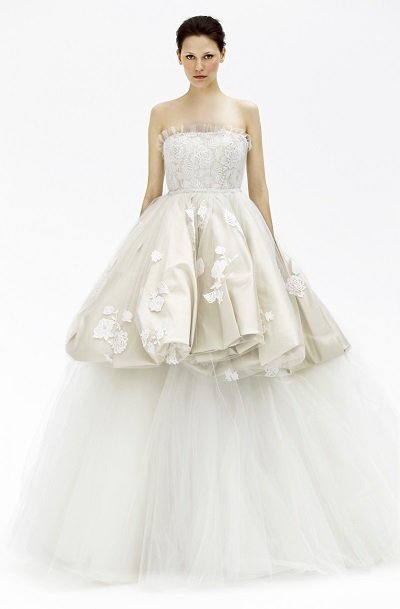 To the barely there peplum by Patricia Avendano.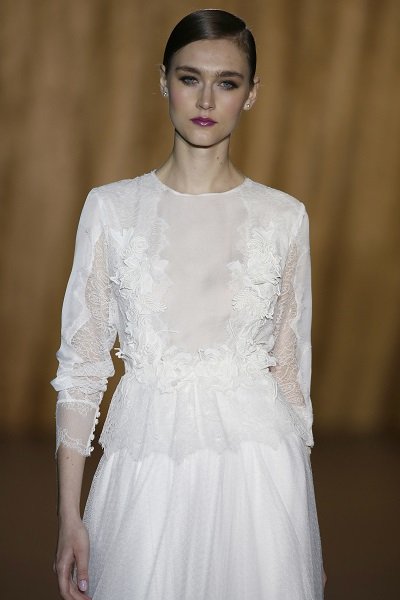 There is a peplum dress to suit all body shapes, the trick to wearing it lies in finding one that flares out at the right area of the body – the skinniest part.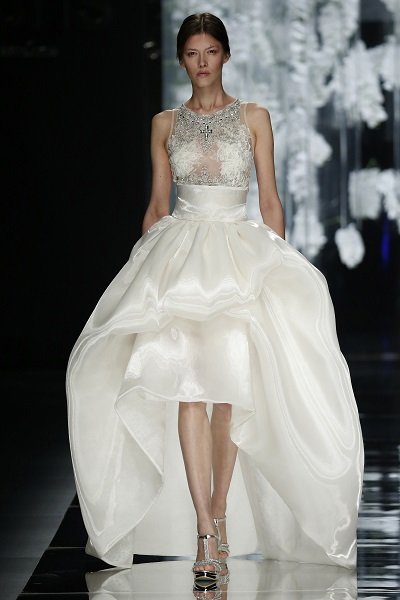 Featured image credit: dhgate