Top 10 tips from Wedding Journal Online's Facebook Live video with the expert team at the Paddy McGurgan Make Up Pro Store.
The Wedding Journal team caught up with Paddy McGurgan at his Make Up Pro Store in Belfast to see four fabulous bridal looks for 2017 and to find out all the insider tips for creating a flawless bridal look.
Skincare
Start prepping your skin at least 12 months before the big day and use your makeup artist's wealth of industry knowledge to advise you which products are best to get the wedding day skin you want! Having a smooth base will help make your bridal makeup look flawless on the day and a good primer is a must.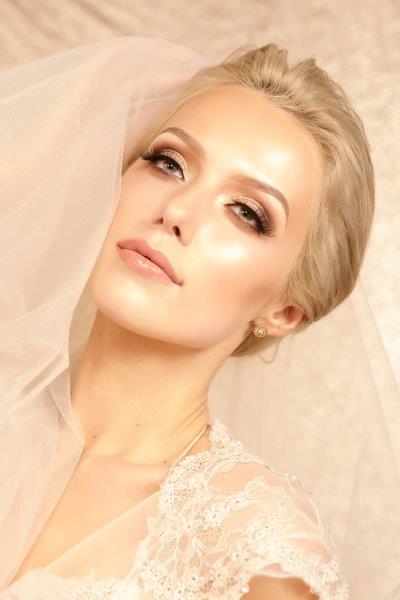 Preparation is everything
Always have a trial and if in doubt have more than one. Paddy suggests having a trial no later than three months before the big day as this gives your artist time to prefect exactly what you want.  As a bride-to-be and a makeup artist, Joanne says, "My biggest tip for brides is to go for a dress fitting after a hair and makeup trial, that way you'll know for sure if the overall look works. I haven't chosen my wedding makeup ye,t but I know I will definitely be using my dress fittings to decide!"
Choose a talc free foundation
Paddy advises that your wedding day foundation should be talc free. More and more foundations are removing talc from their formulas due to the negative effectives it has on the skin. Although talc is meant to combat oily skin, often it can cause your pores to open and produce more oil – not a good look for the bride!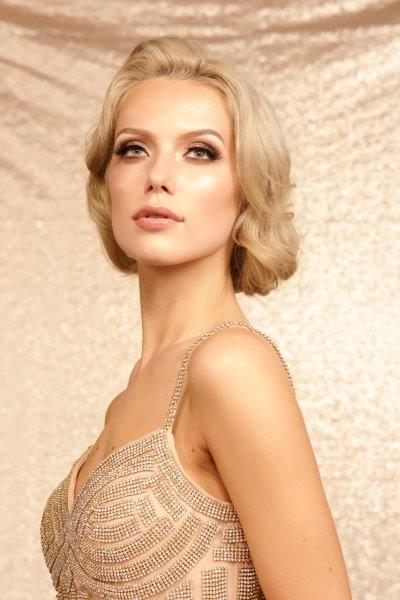 It's all about the brow
Every bride wants her brows to be on point for the wedding, and a good makeup artist can work wonders with what God didn't give you. Paddy suggests meeting with your artist and letting them work their magic. Take a photograph of your brows styled to perfection and send to your brow technician as a guide of what you want to achieve before the wedding.
Conceal your imperfections away
With makeup artists like Paddy McGurgan around, it's been a long time since a stray spot ruined a bride's big day, and concealer has lots of other uses too. Artist Joanne suggests using a matifying concealer under the brow to hide any stray hairs and at the same time highlighting the brow bone and giving your brows a more defined shape.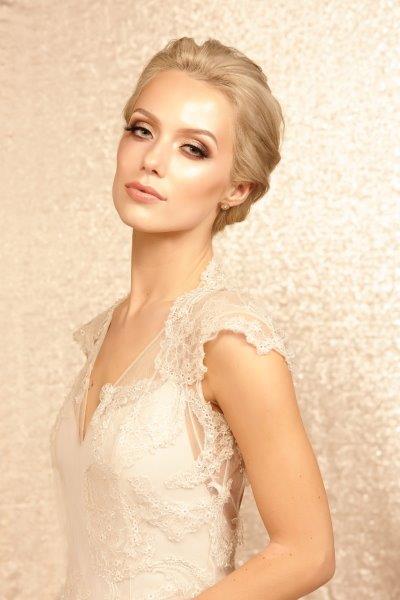 No spray tan on the face
One of Paddy's major rules for bridal makeup is to NEVER apply fake tan to the facial area. Using a selection of concealer, highlighters and powders, Paddy is able to make your face blend in to the rest of your body. Likewise
Love your bridal makeup
You want to be able to look back at your wedding album for the rest of your life and love your wedding day style forever. Paddy urges brides not to be unhappy with any aspect of their wedding day look.  Go home and analyse the trial application and if there are aspects you don't like, let your artist know. Makeup artists want your wedding day makeup to be perfect for you and won't be offended.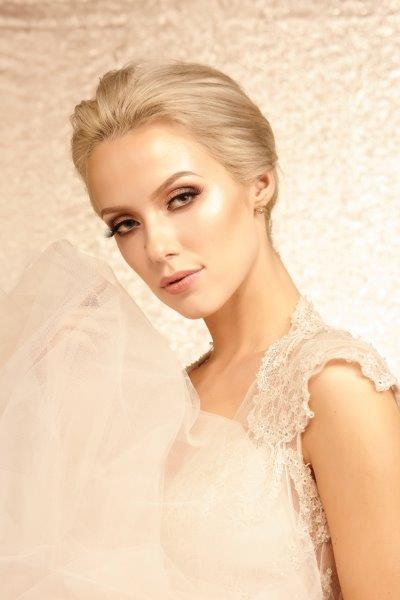 Listen to yourself
Paddy advises not to bring all of your bridesmaids to your trial and instead pick someone you can really trust who knows your personal style. "I have done lots of bridal styles and see so many of the same mistakes," says Paddy. "Brides can take on too much advice from friends and the overall bridal look can become not who they really are. For me, the best bridal look is a perfected version of your usual style."
Timing
Allow 45 minutes to one hour for bridal makeup and around 30 minutes for bridesmaids. Ellen from Make Up Pro Store has a rule that the bride does not go last. Bridal makeup is designed to last the full day and being the last to have it applied will not lengthen the wear. Your makeup artist needs to take their time creating a flawless look for the bride, not rushing to get you to the church in time!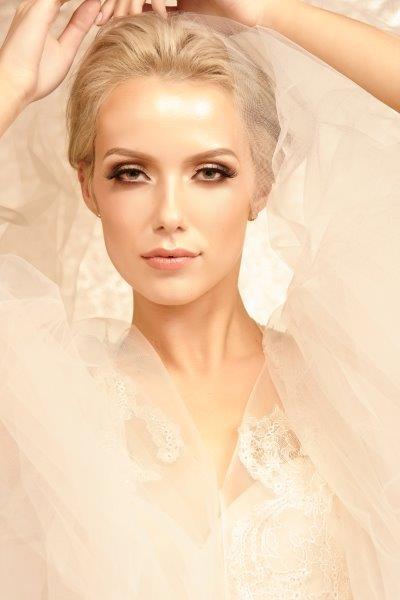 Make those eyes pop
If eyes are red or tired from too much partying the night before the wedding use Paraben Free eye drops to bring them back to life. For bridal make up, depending on the colours, Paddy recommends using a matte shadow to blend through the crease for a smooth wash of colour. Avoid bright and heavy glitters if necessary and if you like a touch of smoke dark grey/ brown tones are more bridal than solid black.
Watch our Facebook live video covering all these tops tips with Paddy and his team at the Make up Pro Store!