This wedding had a hilarious flower man and it is everything we didn't know we needed
Images courtesy of Sarah Graybeal Photography
Nevermind cooing at the cute flower girls as they walk down the aisle, we've seen the future and it is the Flower Man! Last Saturday, Ohio man, Jake Clark surprised wedding guests as a rather unusual looking flower girl at his good friends' wedding.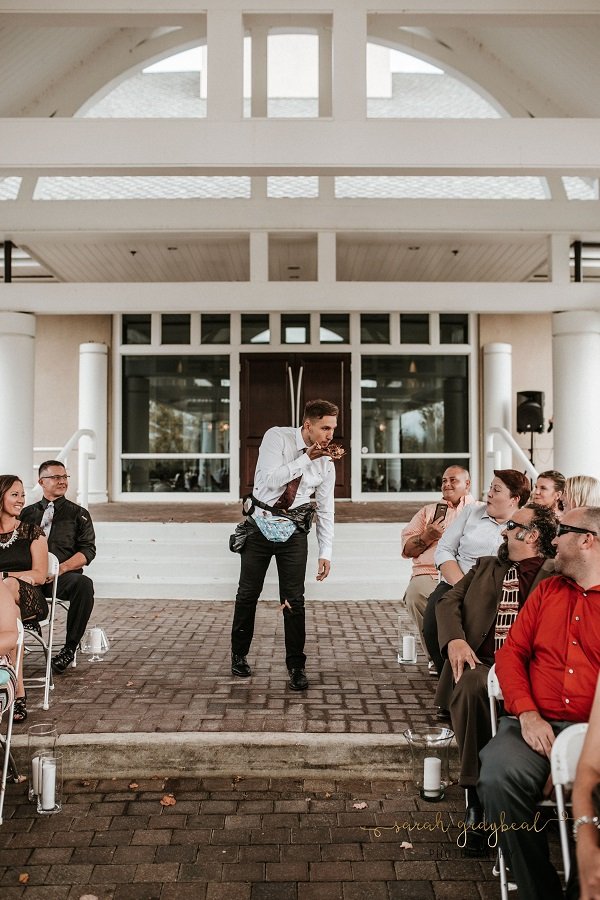 The bride and groom, Amanda and Daniel DeDoncker, asked Jake to be their flower man after opting for an adults only wedding. Speaking to Yahoo Style Amanda said, 'I don't think he thought we were serious about it. Our wedding was an adult wedding only so it made sense for there to be a flower man instead of a little girl. It's definitely our style to be different and funny and outgoing. We did not want it to be a traditional wedding.'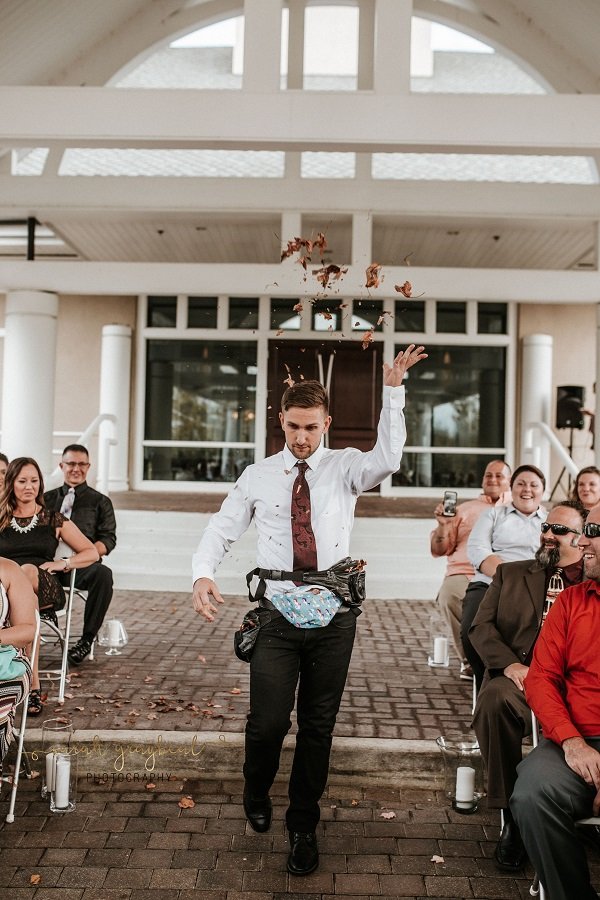 Jake embraced the role and rather than don a dress and carry a basket of petals he brought his own flair to the occasion. Wearing a formal shirt and tie, Jake strapped on not one, not two but three bumbags filled with autumnal leaves for his walk down the aisle.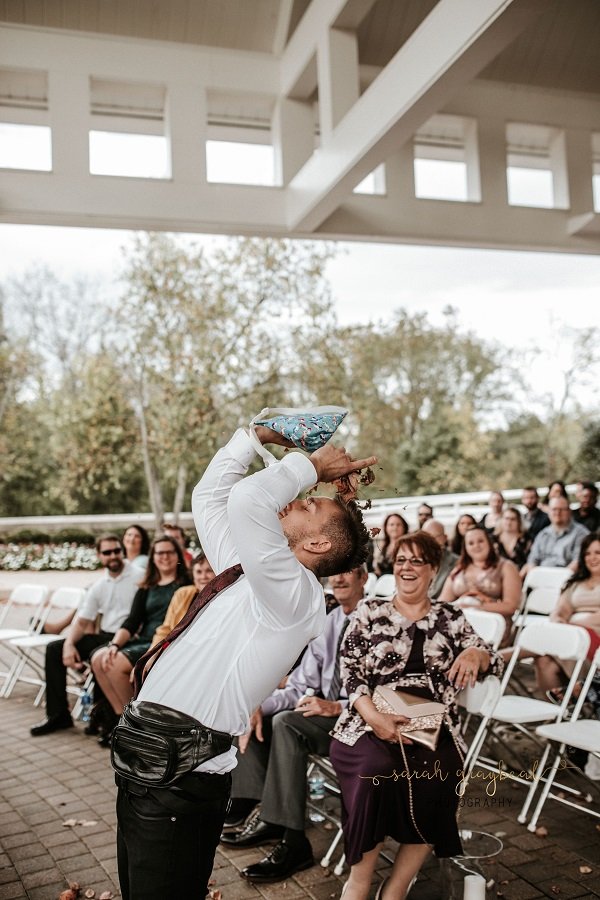 The autumnal leaves were a last minute idea from a bridesmaid who had found the pretty  leaves before the ceremony  – sounds like a fun wedding!
Flower Men are definitely the next big thing and I'm sure we can all think of at least one wedding guest who would be perfect for the role.