Former Big Brother winner and Irish television personality Brian Dowling has taken to Instagram to reveal that he is getting married.
It comes just weeks after Ireland famously voted YES to legalising same-sex marriage.
The star revealed his plans to wed in a very modern way by using hashtags on Instagram to imply he was set to become a 'groom-to-be' and the countdown was on to the wedding day. In the revealing snap, Brian and his sister Aoife are put through their paces in a boot-camp style fitness regime to prepare them for the newly-engaged star's nuptials.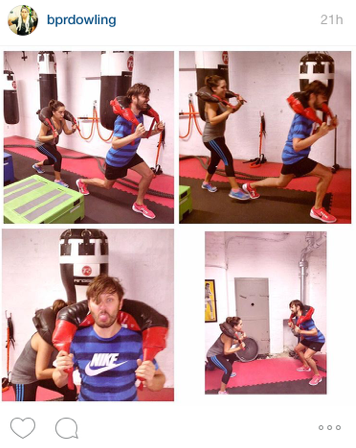 This isn't the first time Brian's Instagram has hinted at his plans to wed, as since Ireland famously voted YES to same-sex marriage he has flooded social media with sweaty fitness-related posts which imply he is getting his body ready to walk down the aisle.
His use of #TomFord and #AlexPerry in his posts also make us think there are going to be two very stylish grooms and a fabulous bridal party to look forward to!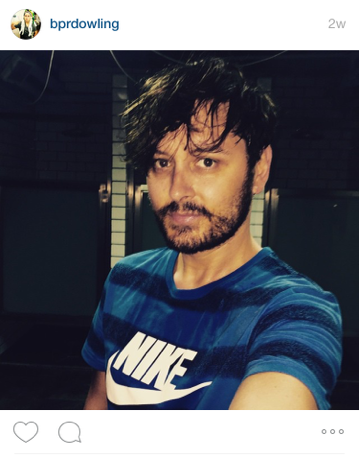 His recent trip to Mykonos was also dubbed a "Sten Do" (we love a stag and hen hybrid), where Brian and a bevvy of beautiful ladies appeared to celebrate his impending 'I Dos'. After being with his partner for over three years and already chatting to Evoke.ie in 2014 about marriage, its no surprise these lovebirds are set to tie the knot! In last year's interview he claimed to want the legal ceremony in the UK, but have a big "circus party" in Ireland.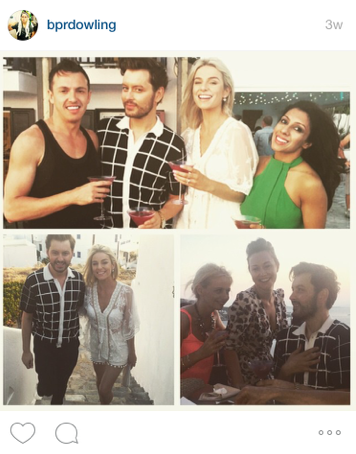 Brian shot to fame after winning the second series of Big Brother in 2001 with a whooping 4,230,000 votes from the public. In a series which saw the reality show at a ratings high, the former Irish air steward walked away with £70,000 and a slice of fame which has continued to follow him since his epic win.
Life after Big Brother saw Brian become a popular television host before winning Big Brother again in the form of Ultimate Big Brother in 2010. He then did a stint of hosting the show when it moved to its new home of Channel 5, but was replaced by Emma Willis.