The surprise wedding present that took a couple from Michigan nine years of marriage to open.
When Kathy and Brandon Dunn tied the knot in 2007 they were given a gift from Kathy's great aunt Alison with a note attached. The note said,
Open when you have your first disagreement.
The loved up pair of newlyweds put the gift in their closet waiting for the time to open it as instructed but that time never came.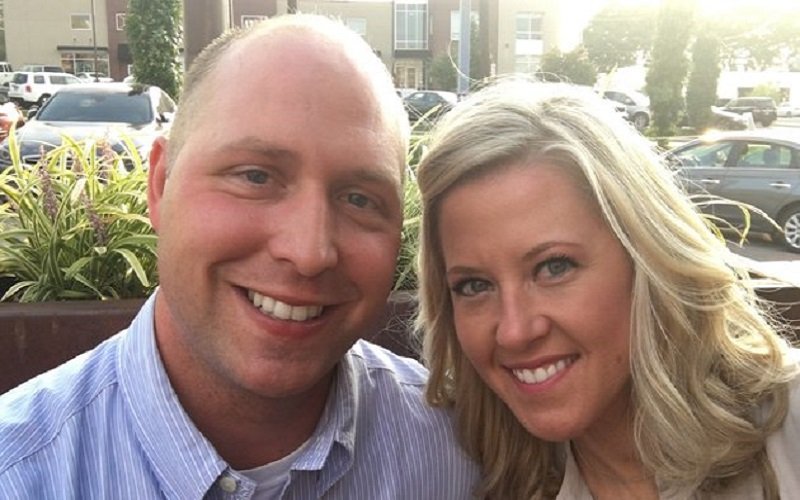 Writing in a post on Facebook page Love What Matters, Kelly said,
Now there had obviously been plenty of disagreements, arguments and slammed doors throughout our nine years. There was even a couple of instances where we both considered giving up…. but we never opened the box.
Nine years into their marriage the couple were enjoying a glass of wine on the deck after having put their kids to bed. They were looking forward to an upcoming wedding they would be attending in Kalamazoo and discussing what would be a thoughtful present to gift the couple who were getting married.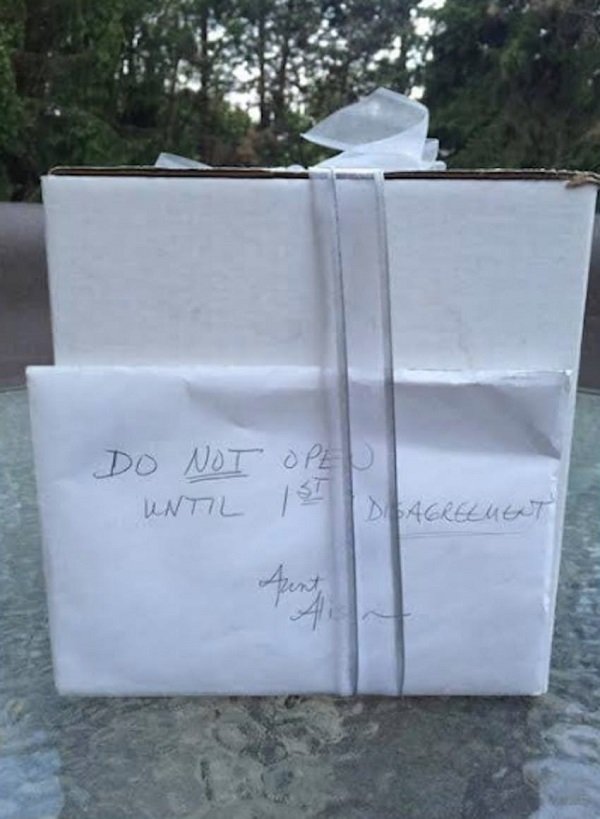 While the couple tried to recall the gifts that meant the most to them at their wedding they realised their most thoughtful gift was still tucked away unopened in a closet upstairs.
So why didn't the couple open their gift along the way? Kathy explains,
 To us, it would have meant that we didn't have what it takes to make our marriage work – and we're both too stubborn and determined for that. So, it forced us to reassess situations. Was it really time to open the box? What if this isn't our worst fight? What if there's a worse one ahead of us and we don't have our box?!?

As my Great Uncle Bill would say, 'Nothing is ever so bad that it couldn't get worse'.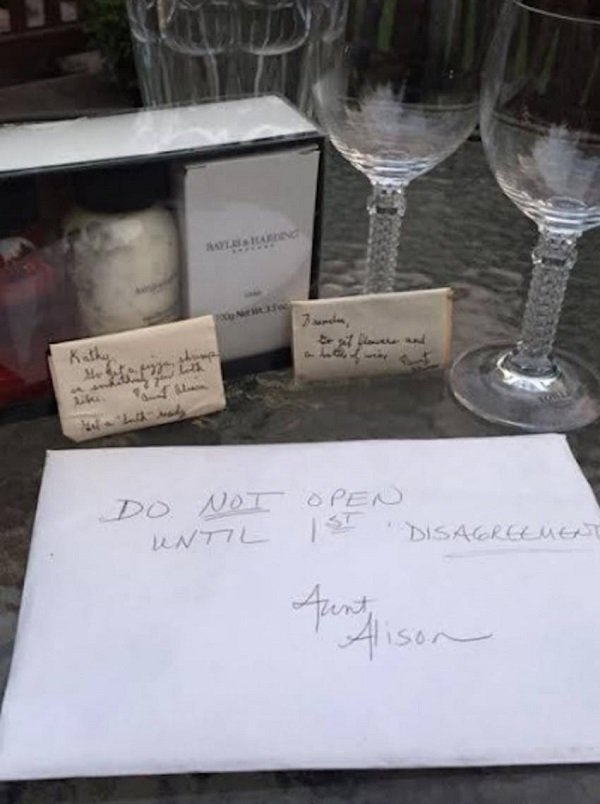 When the couple finally opened the box they found more than they had bargained for. Their Aunt had included a set of wine glasses and bubble bath. There was also a note to Brandon which included some money and instructions to buy flowers and a bottle of wine. A similar note to Kathy instructed Kathy to order pizza.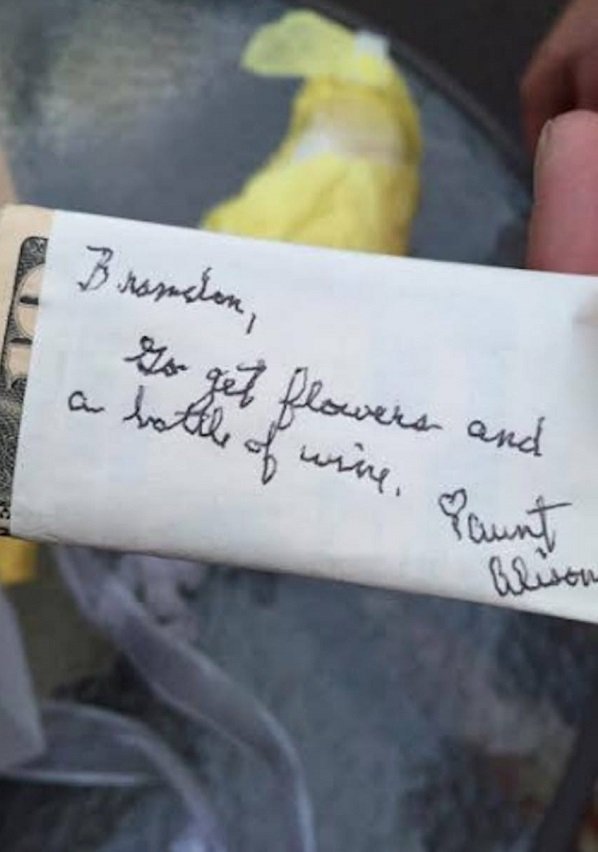 If a happy marriage consists of pizza, wine and a bubble bath, where do we sign?