Castle Dargan sits snugly on 170 acres of rolling woodlands, in a stunning country setting, the 4-star Castle Dargan Resort, complete with a Darren Clarke designed golf course and Icon Spa, is the idyllic warm, welcoming and intimate venue for the wedding of your dreams.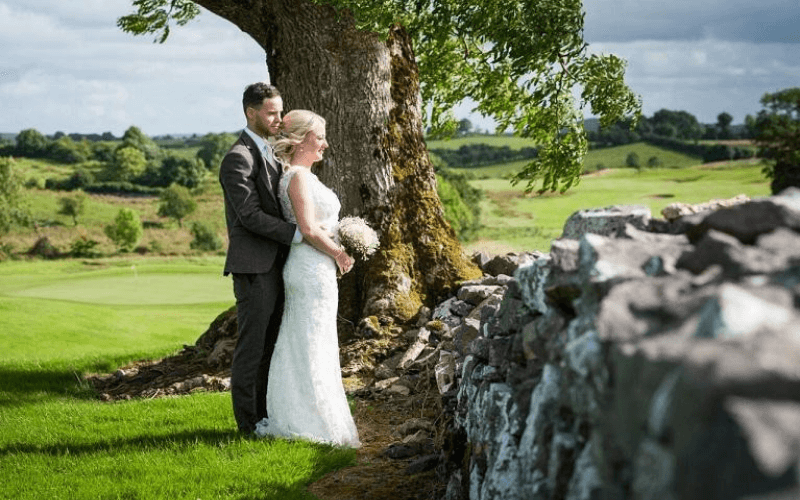 With stylish interiors, and spacious, light-flooded rooms designed in a contemporary fashion, this impressive hotel has everything you need and more for the most special of wedding days.
We spoke to Collette Highland and her fiance Anthony Murphy, who won the wedding of their dreams last year at the Wedding Journal Show, this included Bridalwear, Groomswear, Photography, Rings and of course, Castle Dargan as their wedding venue.
'I cannot speak highly enough about Tanya McCaffrey and her team at Castle Dargan Resort, they were incredible from day one. Her professionalism throughout the entire process was amazing, down to the smallest detail. If I had an idea or had seen something online or in a magazine that I loved, Tanya knew exactly how to recreate it and had at least 5 other options that I could choose from. I honestly couldn't recommend them enough.'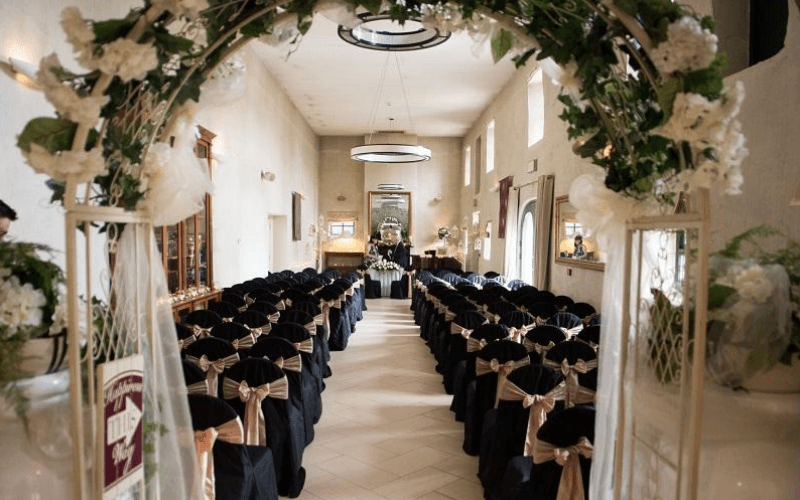 Castle Dargan's luxury wedding suite, The Ormsby Room, has floor to ceiling windows with stunning panoramic views while The Coach House Lounge is the perfect setting for an intimate champagne reception or ceremony. Collette will be getting married in a few short weeks at the resort, their ceremony will be held in the beautiful Coach House Lounge. When asked why they chose the Lounge, Collette instantly replied with, 'it's perfect, the stunning vaulted ceiling and inviting fireplace will look incredible in our album and it is the perfect size for all our guests.'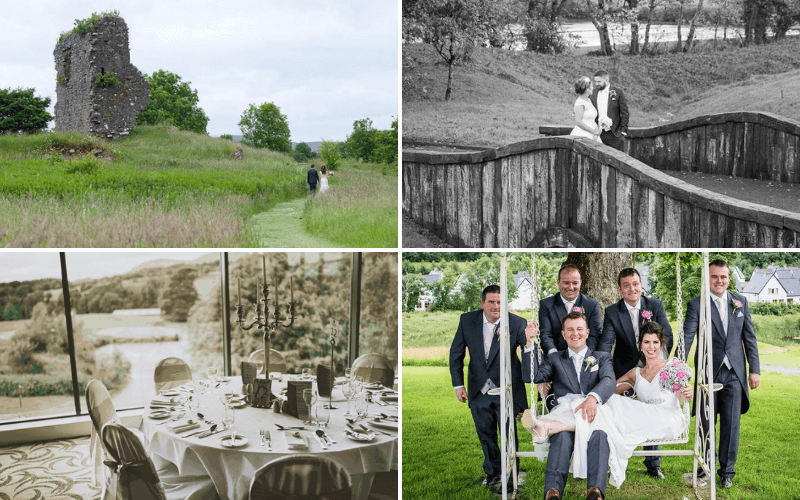 No matter what numbers, Castle Dargan will endeavor to create a bespoke wedding package to suit any couples personal requirements and budget.
Tanya and her dedicated wedding team hold an unrivaled reputation as one of the top wedding venues in the west of Ireland. They are committed to making your wedding a day to remember, from the fine dining cuisine to the excellent service in a breathtaking location.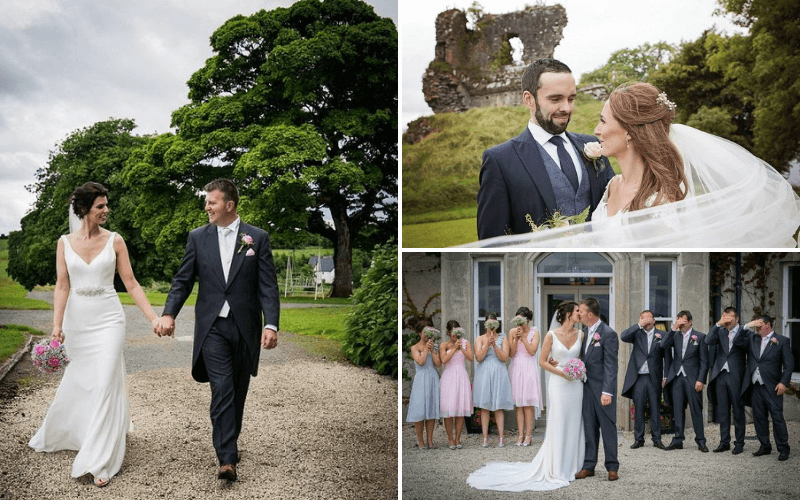 With a range of accommodation offers, only one wedding per day and spectacular scenery, perfect for precious wedding photography, Castle Dargan Resort is a rare gem. The location of the castle is ideal for Collette and Anthony, they have family and guests' travelling from Donegal, so the Castle Dargan Resort is perfectly nestled at the half-way point of their journey. The fact that their families can stay the entire weekend is even sweeter; 'We are staying at the hotel for a total of three days, the day after the wedding, the Resort are actually throwing a BBQ for us all, which is such a kind gesture, we honestly cannot wait!'
Each wedding day is unique and the team at Castle Dargan Estate will work with couples to ensure their individual needs are met to create a truly memorable and unique wedding day.
For more information, visit Castle Dargan online, or call +353 (71) 911 8080