The Carlton Hotel Blanchardstown are hosting a Wedding Showcase Tuesday May 2nd, 6-9pm with everything you need to plan your dream wedding day.
At the Carlton Hotel Blanchardstown they want your wedding day to be the most beautiful and memorable experience of your life, so simply sit back, relax, and let the excellent team take care of your special day.
Guaranteeing your wedding day will be everything you had ever hoped for, the Carlton Hotel offers couples a bespoke wedding service especially designed for you. All themes are catered for, from the more traditional wedding reception to those who prefer something unique and different – all you have to do is decide.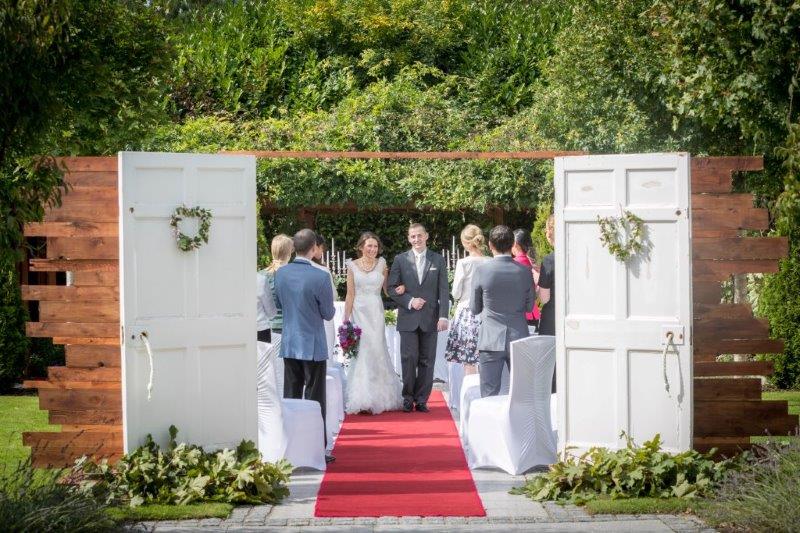 Whether it is an intimate gathering of your closest friends or a spectacular party for over 350 seated guests, the venue's dedicated wedding planner will help you with every single detail from start to finish.
As a 4-star contemporary Dublin wedding hotel, Carlton Hotel Blanchardstown is delighted to offer you a unique combination of the warm familiarity of Irish hospitality in one of the most elegant and conveniently located hotels in Dublin. Everything will be perfect, from your own experienced Wedding Planner to menus designed by the Executive Head Chef.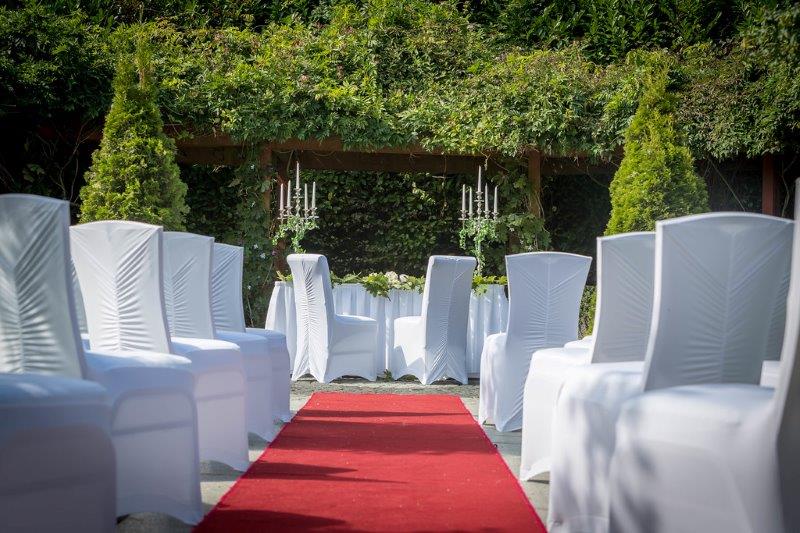 A wedding destination with a difference, the Carlton Hotel Blanchardstown offers couples a splendid outdoor, natural wedding garden in which to celebrate and take stunning wedding photographs. Something you don't always find in the heart of Dublin! A purpose built wedding destination, the hotel can cater for weddings of all themes and sizes in their magnificent indoor ballroom.
Ease the transition between ceremony and reception by hosting your wedding ceremony in the beautiful surroundings of the hotel. Opt for an outdoor ceremony or choose one of the elegant, private rooms on offer. Couples even have the choice of an evening ceremony if they so wish – a popular choice for those wishing to say their vows by candlelight.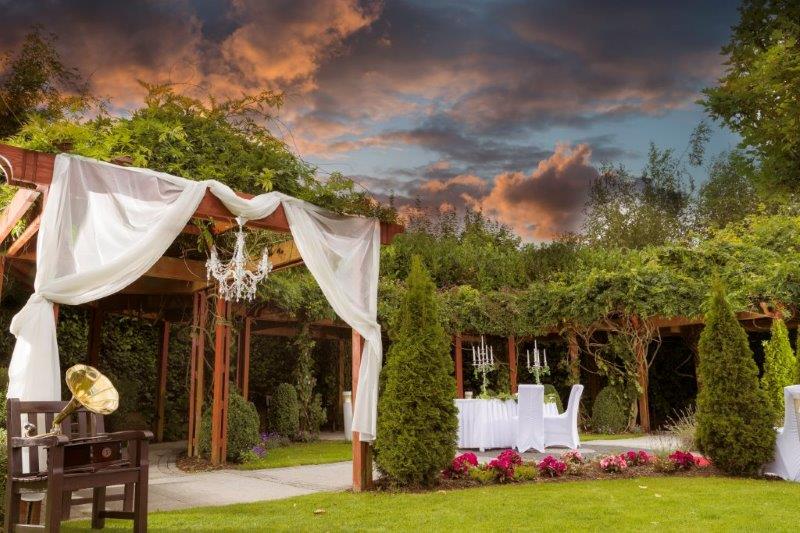 Along with a beautiful bridal suite, the hotel also has 155 luxuriously appointed guest bedrooms and suites for the family and guests to rest their weary heads after a day of celebrating with the happy couple.
Whatever your occasion, celebrate in style with the Carlton Hotel Blanchardstown and let them take care of the most important events in your life.
For more information come along to the Carlton Hotel Blanchardstown Wedding Showcase happening Tuesday 2nd May between 6-9pm. To be in with the chance of winning one of two €10,000 weddings enter online at www.carltonhotelblanchardstown.com
Tel: + 353 1 827 5600
Email: info.blanch@carlton.ie