All you need to know about how to achieve a beautiful bridal smile for your big day…
Pre-wedding brides-to-be often take steps to improve their health and appearance, by getting facials, manicures, or following a fitness regime. It can be easy to overlook your smile, the good news is, no matter how close it is to your wedding day you can still improve the appearance of your teeth and smile.
We asked Private Dentist Dr. PD Flanagan from 03 Dental, to explain what's involved in achieving an amazing bridal smile.
Dr. Flanagan says it's important to consider your teeth while wedding planning and ensure that your pearly whites are indeed pearly white and in top condition for your special day.
New and improved smiles don't happen overnight; timing needs to be considered."
Dr. Flanagan advises. He typically treats four types of brides-to-be who he refers to as; Miss Super Organised, Miss Organised, Miss Not Long To Go, and Miss Last Minute.
Whether you're extremely organised or more of a last-minute type of girl, there are steps you can take to improve your teeth.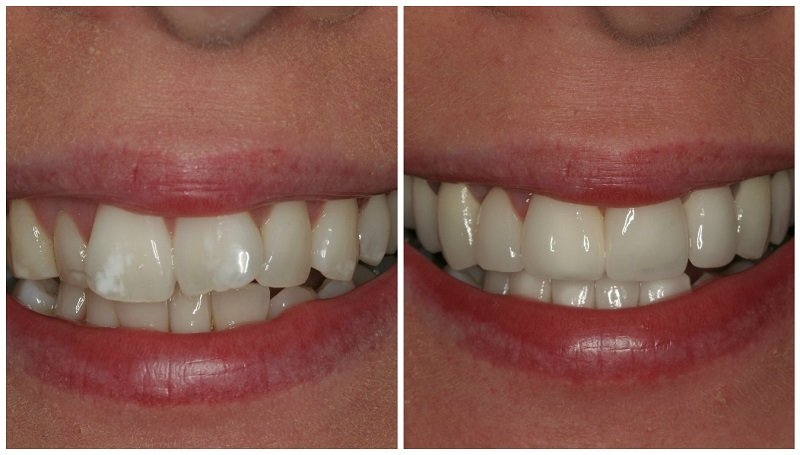 Miss Super Organised
A super organised bride-to-be should have a full dental consultation 14 to 18 months before her wedding day. At this consultation teeth and gums are assessed to see if any restorative dental treatment is necessary, allowing plenty of time for follow up hygiene sessions to ensure the teeth and gums are healthy in time for the wedding.
Dr Flanagan explains:
If achieving the perfect bridal smile involves straightening the teeth, this timeframe will allow for all options of orthodontic treatment as a possibility. The treatment required will depend on how much tooth movement is required. If you need complex orthodontic treatment, 18 months is perfect."
If you have a missing tooth, this timescale also allows for the possibility of advanced treatments such as implants.
Miss Organised
An organised bride should have a consultation 12 months before her nuptials, during which a full dental examination takes place.
If you wish to straighten your teeth and the treatment required is not too complex, 12 months will be enough time. Within this timeframe brides-to-be could also consider veneers and crowns. A veneer is thin layer of porcelain made to fit the front surface of a tooth and can be used to improve the colour, shape and position of the teeth. A crown fits over the remaining part of a broken tooth, or one that has been weakened by a large filling or decay.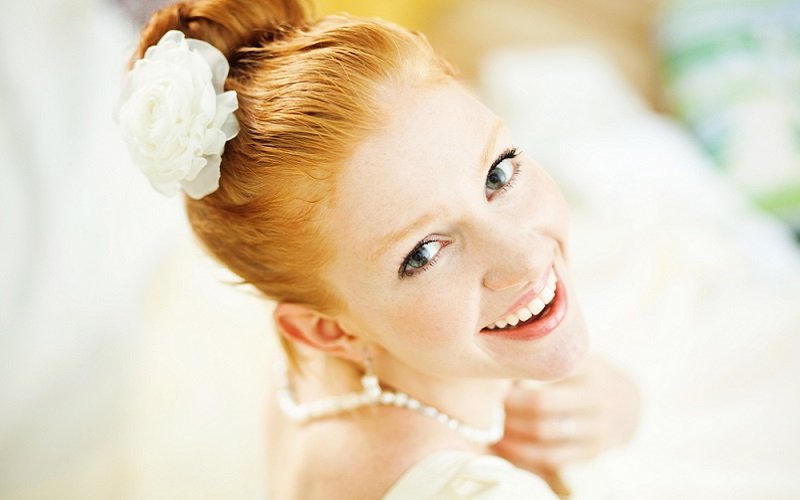 Miss Not Long To Go
While brides-to-be who are getting married in less than three months may not have enough time for more complex orthodontic treatment, 03 Dental can still help perfect that smile with teeth whitening.
There are two types of teeth whitening procedures on offer; Zoom In-Practice Tooth Whitening which is done in the clinic with instant results, and Take Home Tooth Whitening whereby clients use custom-made trays to treat the teeth in their own home.
Miss Last Minute
If you are getting married within two days, you still have time to improve that bridal smile with the Diamond Sparkle Hygiene Polish, or the Zoom In-Practice Teeth Whitening.
The Diamond Sparkle treatment is a deep clean which takes less than 40 minutes.  Air polishing is used to remove stubborn stains, followed by a high gloss polish which leaves the teeth very clean.
Dr PD Flanagan adds:
So, ladies, if he has proposed, please allow plenty of time for us to ensure you have that perfect bridal smile, and try not to have teeth at the bottom on your bridal to-do list!"
For more information, visit www.o3dental.com or call +44 (0)28 9066 0008.