How amazing does this trash the dress shoot look?
While some brides can't imagine parting with their beloved gown, others can't think of anything more fun than trashing their dress with just about anything they can think of. For newlyweds Sammy and Mike Birnie from Banchory a freezing afternoon trashing the dress was the only way to go.
Together with Logan Sansgster of Deeside Photographics, the enthusiastic couple arranged a photoshoot in the garden of a friend's place just two weeks after the wedding. When posting the images on Facebook Logan revealed that the shoot, 'had been on Sammy's mind, even before the wedding.'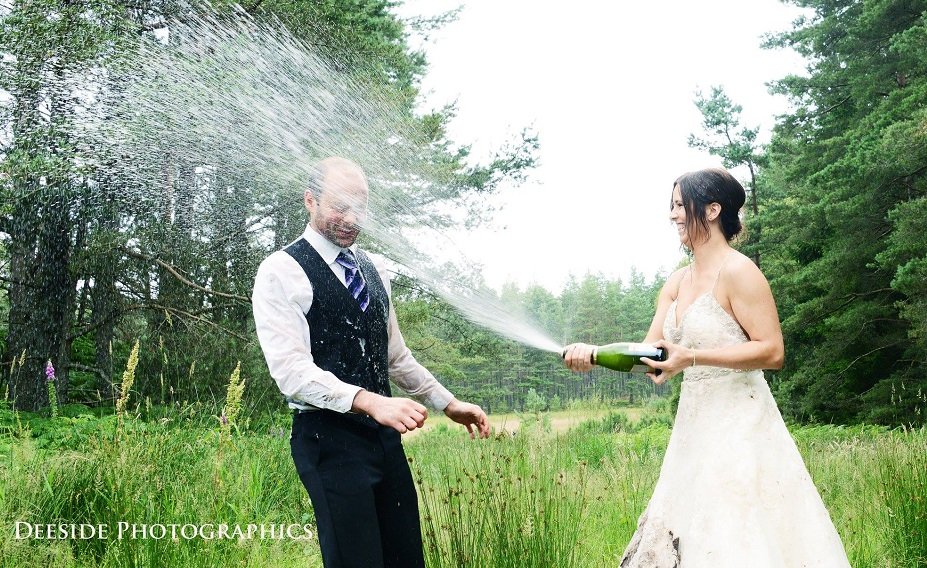 It wasn't just the bride trashing the dress either. One image shows Mike who was also dressed in his wedding finery being sprayed in the face with champagne by a laughing Sammy. However, the bride looks a lot less pleased when her new hubby drives a buggy through a puddle of mud splashing her from head to toe.
Photographer Logan says, 'We did a test run to see how high the puddles would go, but she still got a shock on the first go and had her hands up screaming!'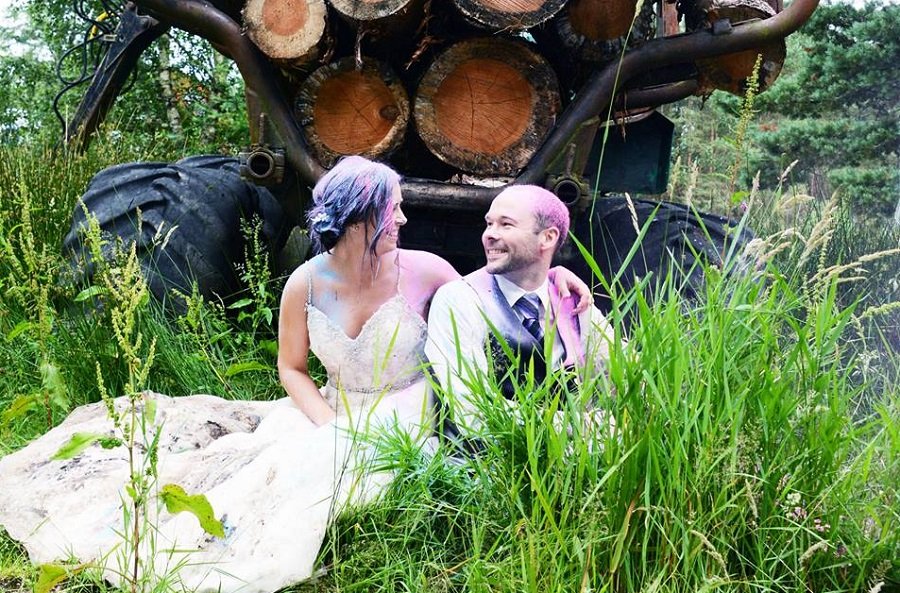 Other photos show the gleeful couple covered in paint, a possible throwback to the proposal. The Evening Express reports that Mike wrote, 'will you marry me?' in paint on the walls of their new house. In another impressive photo Mike appears to be hanging from the claws of a digger while Sammy attempts to pull him down.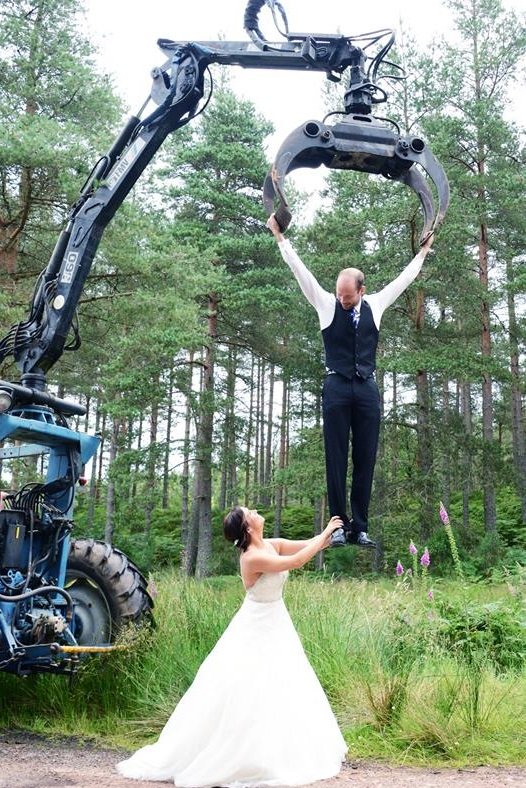 Speaking to the Evening Express Sammy said,
'I just thought it was better than keeping it up in the loft. It wasn't until we got ready to do the quad bike that I looked down at my wedding dress and thought 'what am I doing?'
Although Sammy has resigned herself to inevitable stains, the Press and Journal reports that the bride had set aside a piece of the gown to be made into a locket before the photoshoot.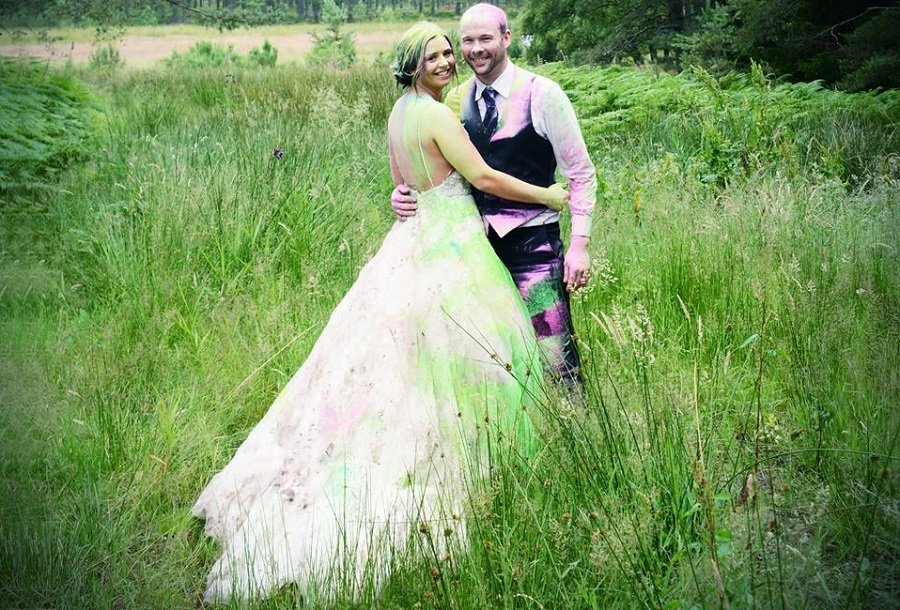 Looks like a really fab day. Please share any of your own crazy trash the dress on our Facebook page!