Sacked hotel staff work for free to save couple's dream wedding after being given just 48 hours notice to cancel their wedding.
Adam Sanders and Amanda Mularczyk who booked their wedding two years ago at the South Marston Hotel and Leisure Club in Swindon were devastated to learn on Thursday that their Saturday wedding they had already paid £4200 for would be cancelled with only 48 hours notice.
In fact, staff had been forbidden from telling customers of the hotel's closure and the couple only found out when groom Adam popped into the venue to drop off some last minute decorations.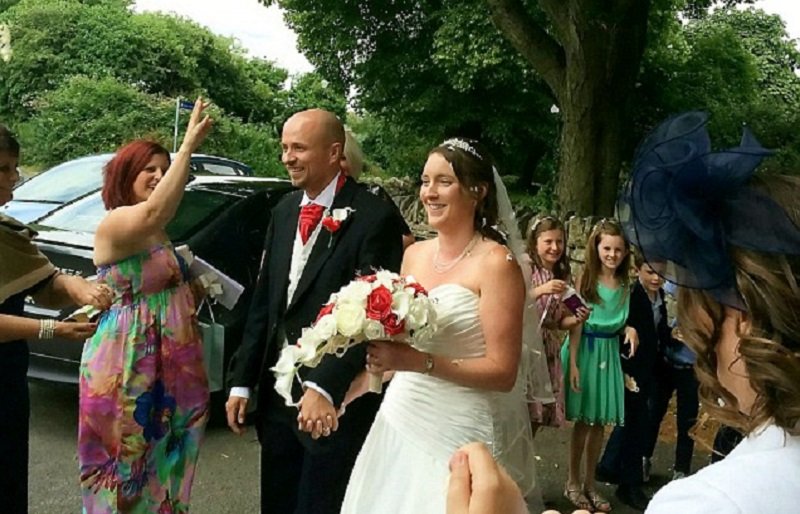 Speaking to the Mirror Adam describes the moment he found out his wedding would not be going ahead,
I walked into the hotel on Thursday and Kellie our organiser just broke down and we could see it all over her face.
However, despite finding out they won't be paid this month's wages, fifteen staff volunteered to honour the wedding booking to save the couple's dream wedding day.
As reported by the Daily Mail, Kellie Jones the couple's wedding co-ordinator said,
There was enough of us to make it happen. It's not like it was the couple's fault so as a group we decided to get together to work for free. We went out with our heads held high.
Members of staff which include Kellie, who had worked at the hotel as a conference and banqueting manager for eighteen years were reportedly called to a meeting on Monday morning to inform them that the hotel would be closing its doors at the end of the week.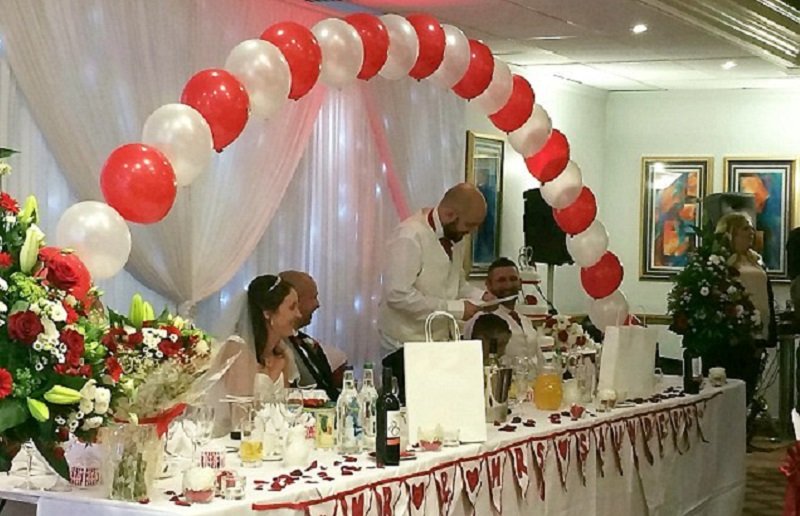 Hotel owners had declared the hotel 'not a viable business option' back in February and plans were put in place to close the hotel in October. Plans to close the hotel sooner were decided at the beginning of the week.
Despite being set to lose their jobs, compassionate staff pleaded with the hotel owners to keep the venue open until the end of the week so the wedding reception could go ahead.
Speaking to the Daily Mail, bride Amanda said,
It went so well- we will forever be grateful to them… The staff worked so hard, so we pulled together a collection for them to show our gratitude.
A collection was passed around the wedding guests who raised £750 for the hotel staff's incredible work. The groom also added money he'd earnt from working overtime that week to bring the tip up to £1000.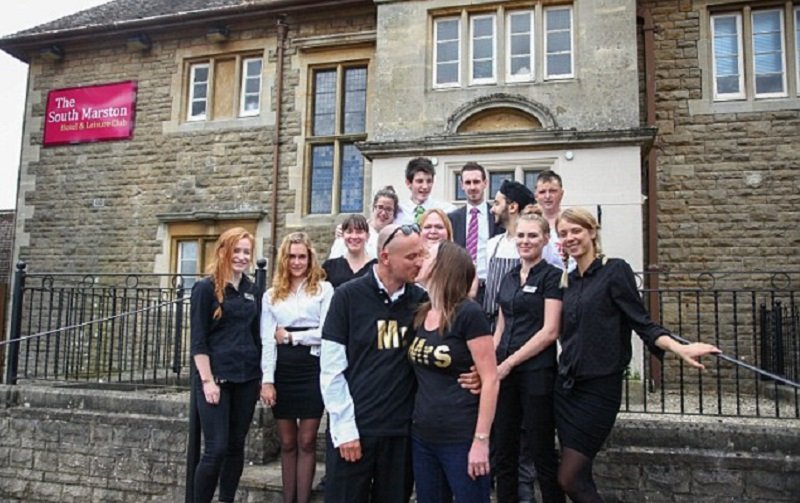 Waiter Carmine Franco told the Daily Mail,
It makes me happy to have worked this day. Of course we will not get paid but as long as they are happy, we are happy.
Featured Image- SWNS.com