When Sharon & Jonny came to picking their ultimate honeymoon destination there was one obvious choice – New Zealand
'We had a few friends that had spent time there, they made it sounds so magical, it sounded too good to be true, we had to see for ourselves what all the fuss was about; our honeymoon felt like the perfect opportunity.'
New Zealand is a fantastic place for honeymooners with breath-taking scenery it's possible to find romance at every stop, from long, lakeside walks and secluded beaches, to quaint little country towns and astonishing views.
Getting There
Sharon and Jonny flew with Emirates Airlines and booked the entire honeymoon through STA in Belfast.
'The team at STA couldn't have been better, they arranged everything. Flying with Emirates was hassle free, we had several connection flights with them and each flight was a treat. Our journey there was long, we left Dublin at 10pm on a Monday and eventually landed in New Zealand at 11am (their time) on the Wednesday. The longest flight was fifteen hours, however it didn't feel as long as we few at night, so the lights were dimmed, and we were given blankets to help us sleep. The food on board was great too; three course meals with a constant supply of snacks and drinks, we were treated like royalty.'
Where to Go
Sharon and Jonny booked almost everything with STA Travel in Belfast, from the flights to the campervan transport.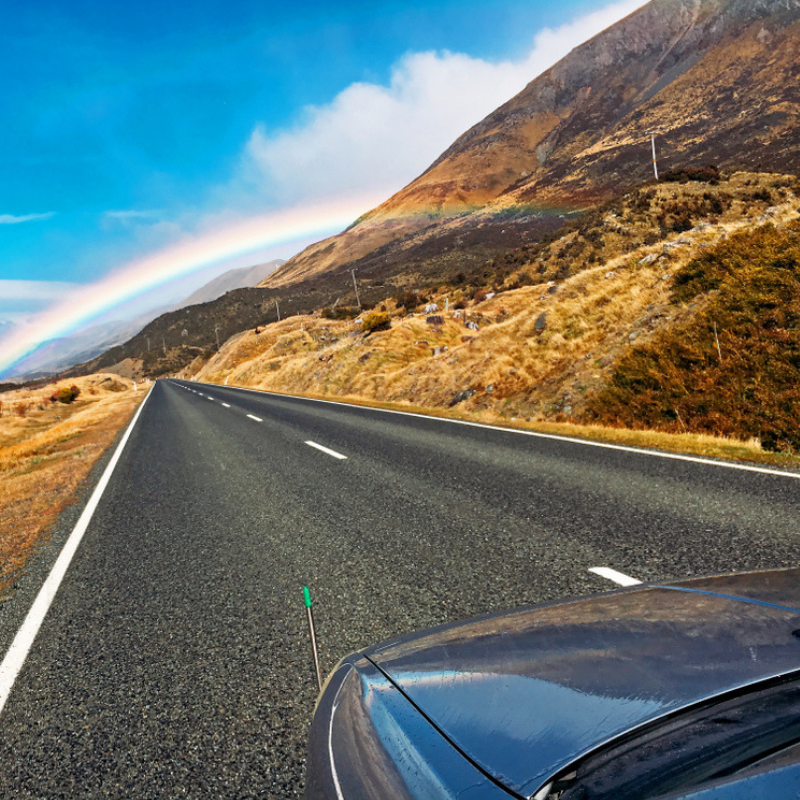 'We set off on our honeymoon a month after we got married, it suited us best with work commitments, plus the season there was switching to Spring. As it wasn't perhaps peak season, it wasn't just as busy as it would be during the summer months, which suited us better as we were driving so much. We had lovely weather in the North Island, with temperatures averaging at sixteen degrees throughout the day, however it was significantly colder in the South Island, we even had snow one of the days we visited Queenstown.'
Transport
New Zealand is all about travel, there is a lot to see and do, but location wise it's stretched out across the country. Jonny shares how he and Sharon visited so many popular spots. 'The local transport routes aren't as advanced as they are at home, with a list of places we wanted to see that scattered across the country, hiring a camper van suited us best.'
'This was booked through STA and was perfect, we had everything we needed; a fridge, heater, microwave and camp sites in every large town. The facilities in the campsites were top notch too, some even had thermal pools and hot-tubs.'
The North Island
 The couple started off in Auckland and made their way to the middle of the North Island, stopping in Cambridge, Rotura, Lake Tapao, Ohakune and Wellington. Sharon picks Rotura as her favourite spot, with lots to see and do. 'There are natural hot springs and sulphur pools, they treat some of the little pools, so you can bathe and relax in them, it was such a fun way to spend an evening.'
'We also spent an evening at a Mori Camp, this was awesome, our dinner was cooked using the traditional New Zealand method called 'haggi;' this is food such as fish or chicken and root vegetables that are cooked in a pit, dug in the ground, it was actually so delicious. There were so many picturesque walks, lakes and hiking trails. We hiked up a mountain called Rainbow Mountain which gave us the most spectacular views. We stumbled across an 'Instagram Trail' in our research, which followed some of the most beautiful lakes and they were all within ten minutes of each other, the water is just so clear and the most immense colour.
Read More: 11 Instagram-Worthy Honeymoon Destinations You Must See
 The South Island
To reach the South Island, Sharon and Jonny simply took the ferry, with their trusty camper van in toe. 'We headed to the west coast first, then across to Queenstown, up the middle of the Island and then headed towards Christchurch. We stopped off in Greymouth, Franz Josef, Fox Glacier, Wanaka, Queenstown, Mt. Cook, Lake Tekapo, Timaru and Christchurch.
Lake Wanaka is a beautiful stop with the most incredible view of the Rocky Mountains, 'there was still some snow at the top of the mountains too which was an added bonus for us,' adds Sharon. 'We visited a famous tree that grows in the lake, it's been named as 'that Wanaka tree, it has become so famous it even has its own hashtag #thatwanakatree.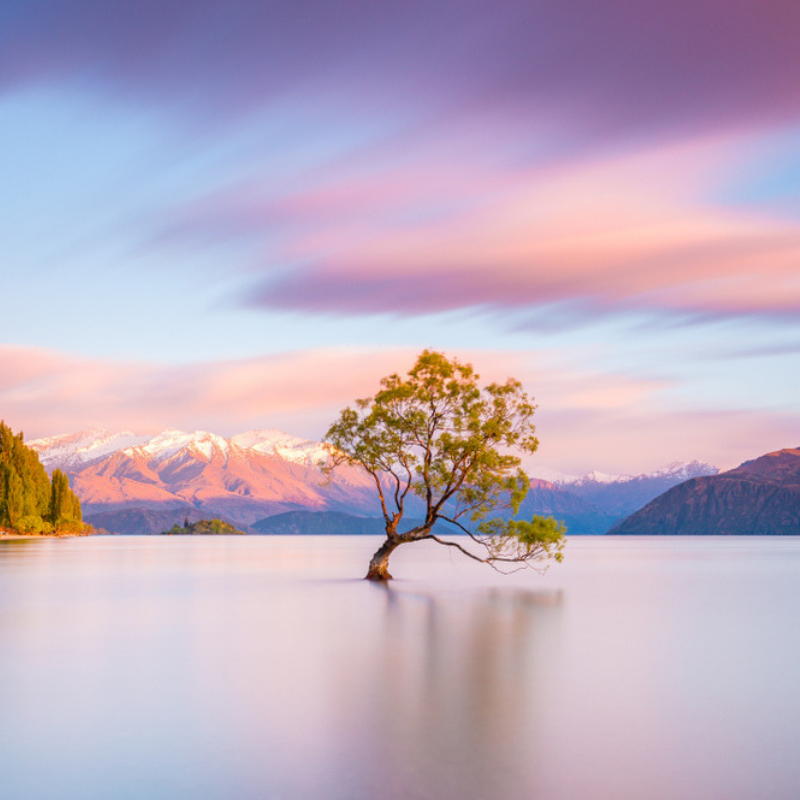 Queenstown was Sharon and Jonny's favourite place in the South Island. World-renowned as the home of adventure, Queenstown is home to a huge choice of adrenaline activities including jet boating, bungy jumping, white water rafting, skydiving and even indoor thrills, all guaranteed to get blood pumping. Jonny persuaded Sharon to join him on the Nevis Swing; a two-person swing that drops over the edge of the Nevis River Valley, looking out with a drop of 134m. Sharon describes her new husband as a lover of all things adrenaline, 'this was a must for him, so I forced myself to join in, I'm glad I did it though.' Another popular attraction the couple visited was the Luge; a thrilling down-hill go-kart ride, travelled over banked corners, tunnels and dippers.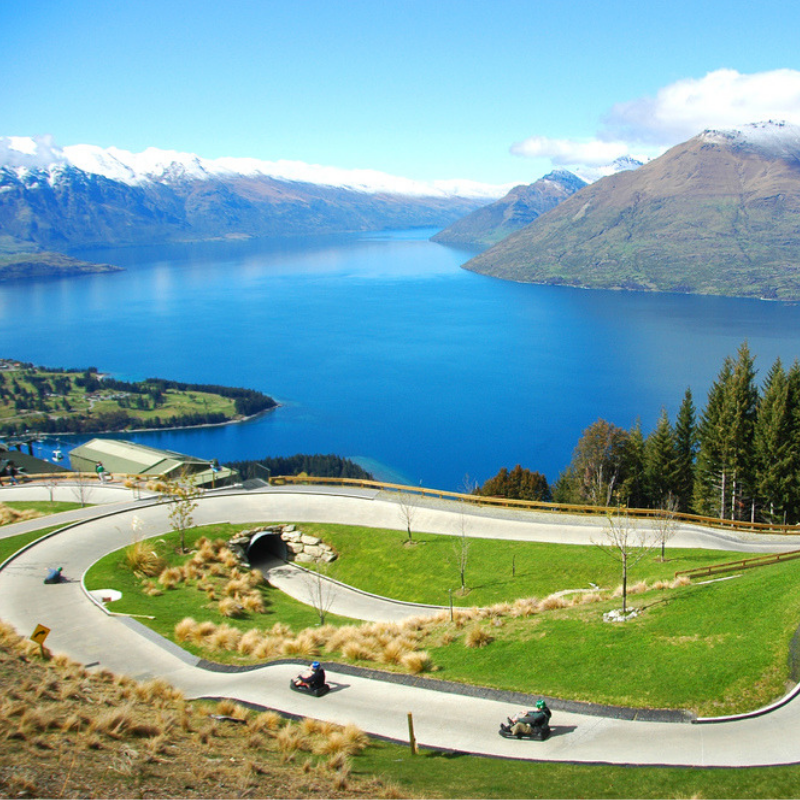 With Sharon hailing from the mighty Mourne Mountains in Newcastle, Co. Down, hiking and trek trails are in her blood. 'There is so much exploring to do in New Zealand, it's crazy, we stopped off at Lake Tekapo and Mt. Cook National Park before heading home.' Picturesque by day and dazzling by night, Lake Tekapo is part of a UNESCO Dark Sky Reserve, making it the perfect spot for stargazing. 'We completed a two-hour hike to the base of Mt. Cook, there was still snow on the path, so it felt like we were entering the world of Narnia.'
When to Go
Spring is a great time of year to travel in New Zealand, from September to November. For adventure seekers, this is a great time for white water rafting, as the mountain snows start melting.
Spring is also the time when the new flowers and leaves start appearing. Christchurch is aptly named "the Garden City", so there is no better time than Spring to take in the gardens and parks of the city.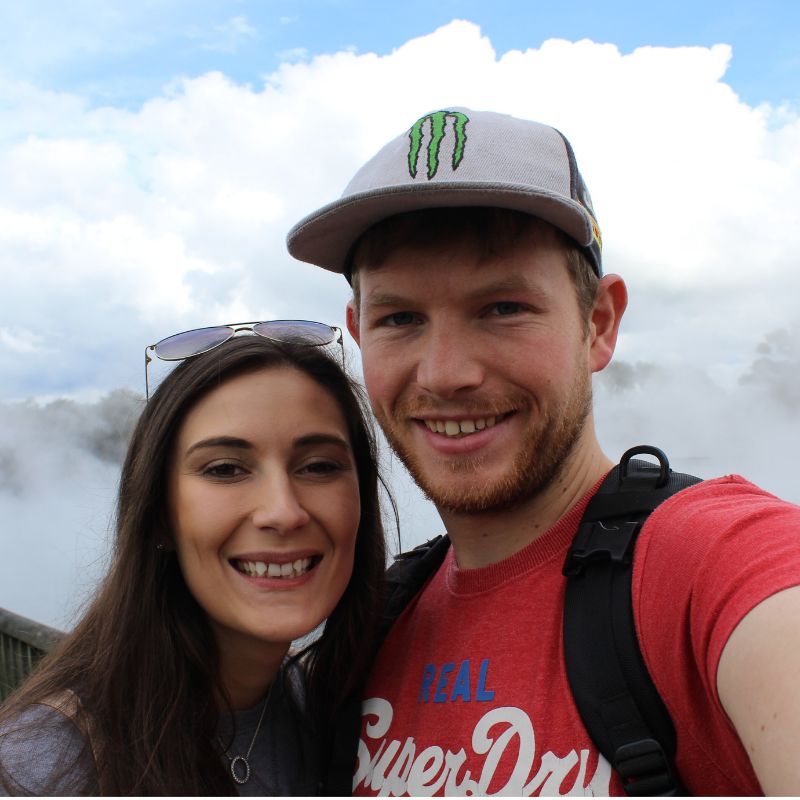 New Zealand's rugged beauty and varied landscapes make it a spectacular destination to visit at any time of year. The summer months of December to March bring long, bright and sunny days, ideal for visiting some of the country's most spectacular beaches. June through to September can bring snow to the South Island as well as some of the North Island's more mountainous areas, attracting skiers from far and wide. No matter the weather, New Zealand's breath-taking landscapes will always look spectacular.
Tips on Booking a Honeymoon?
 Sharon's advice is to pick somewhere you both would really love to go, 'your honeymoon is a once in a lifetime trip, you can afford to go a little bit extra for such a special occasion.' Jonny suggests researching as much as possible before travelling somewhere new; 'check out when is the best time to go, interesting places to visit, as well as fun things to do and see.' They both also highly recommend the team at STA Travel, their travel agent helped ease those honeymoon stresses, and offered some great suggestions.
__________________________________________
If you're on the hunt for your dream honeymoon destination, you should explore our directory – HERE!