19 February 2016. Ceremony at the Church of the Immaculate Conception, Meath followed by reception at Ballymagarvey Village, Meath
Photography by Tanya Cullen from Bronte Photography
This Irish couple met in Brazil and got engaged over a card trick…
The couple
A mutual love of travelling led to this Westmeath bride and Kildare groom meeting half way across the world. "We met in the Wave Hostel, Ipanema Beach, Rio Janeiro, Brazil, while each of us were travelling for a gap year," Stephanie says. "We continued to meet up over the year on every different continent that we were visiting."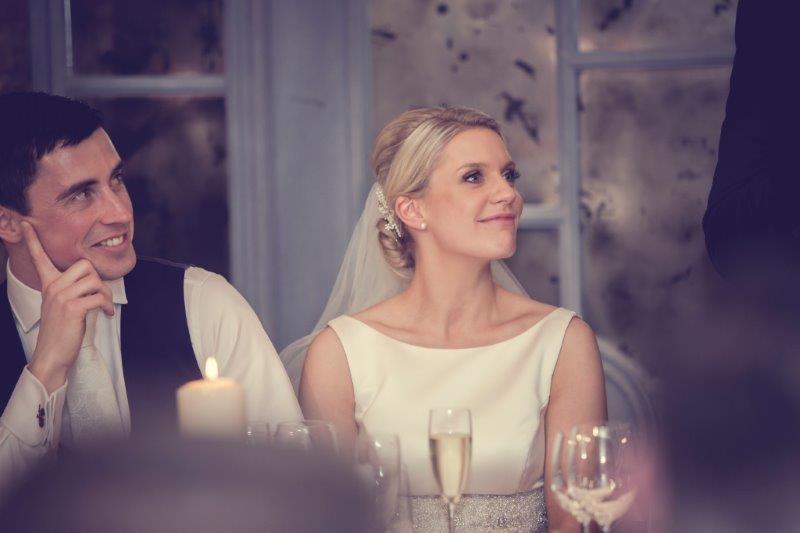 The proposal
Brian arranged for a friend to pretend he was a street entertainer and told Stephanie there was a mini street festival on. "We were out for dinner for Brian's 30th Birthday," Stephanie begins, "we left the restaurant and came across a street entertainer. He said, "Pick a card… any card." As a private joke we always had the four of diamonds as our default card. I said, 'the four of diamonds' and the entertainer shouted, 'You win!' and produced the four of diamonds. He then held up four green envelopes and suggested that I choose one to see what I had won. I open up the envelope and it said, 'STEPH WILL YOU MARRY ME? LOVE BRIAN'.
"Brian was down on one knee with a jewellery box opened in his hand. I was in shock looking at the street entertainer trying to figure out who he was. A local jogger happened to be passing and called out 'Congratulations'. I looked at Brian who said, 'Well? You're kind of leaving me hanging'. I said 'YES!!!' and then remained speechless for approximately 30 minutes. Then I rang my Dad who already knew because Brian had asked his permission."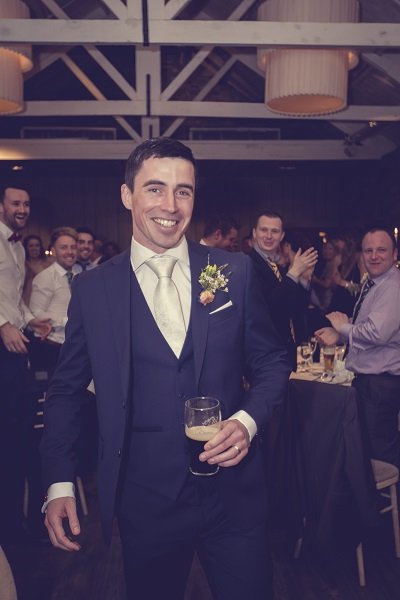 Venue
"I choose the Ballymagarvey Village on the recommendation from my Dad who had heard lovely things about the venue; he went to visit it on our behalf and really liked it." Stephanie says. "We booked it straight after that and Brian and I went to visit it the a few months later and loved the house, the dining area and the grounds."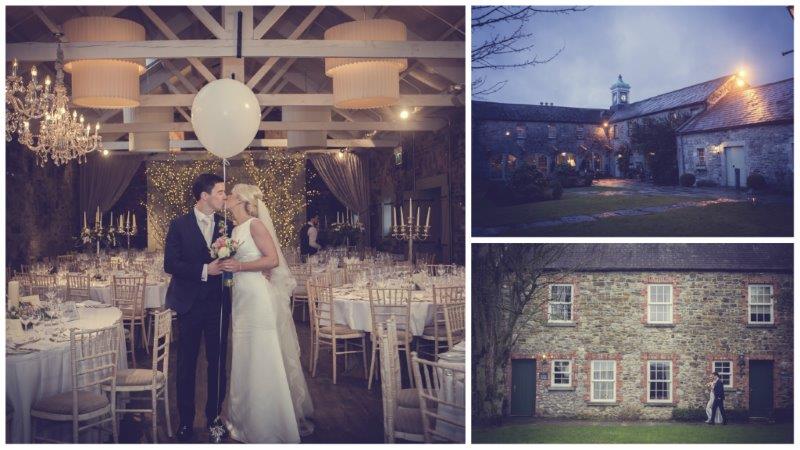 Wedding planner
"As a part of the package the venue allocated a wedding planner – Niamh Cassidy Sales Manager," Stephanie says. "She was a great help, she kept us on schedule for all that needed to be done and was a great support."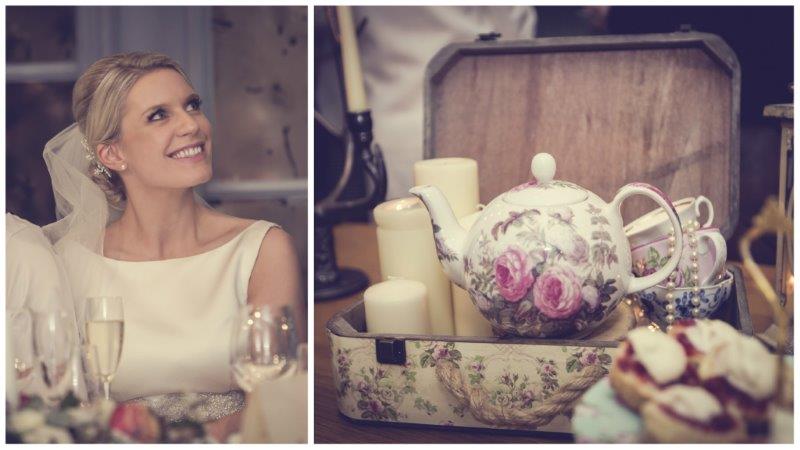 Wedding dress
Stephanie's wedding dress was from Mc Elhinneys, Co. Meath. "When I came out of the dressing room with it on both my sisters though it was fabulous and the nicest that had seen," Stephanie recalls. "I really loved the pearl and diamond belt that was attached to the dress; also I really liked the neckline and the detachable long train at the back. I got it altered by The Bridal Needle Studio, Westmeath and Ingrid did an amazing job."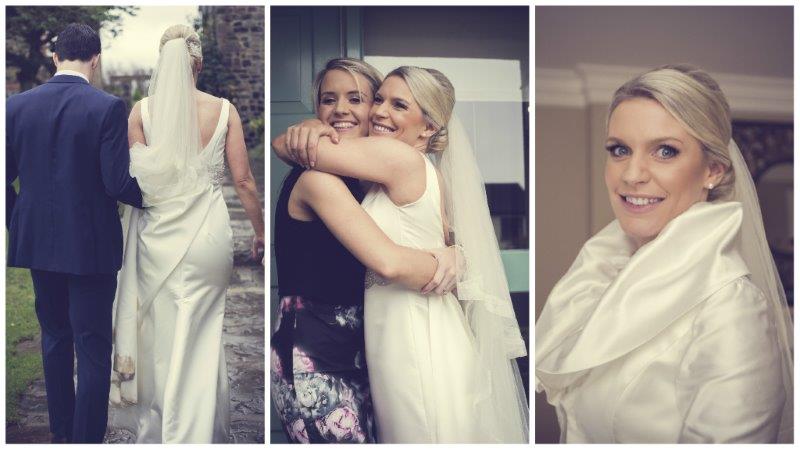 Groomswear
Brian and his groomsmen wore navy suits, Brian wore an ivory tie and the groomsmen wore silver from the Formal Suite, Dublin. "The owner Dan was a great help and provided fantastic guidance what the different styles, shirts, ties, shoes etc." Stephanie enthuses.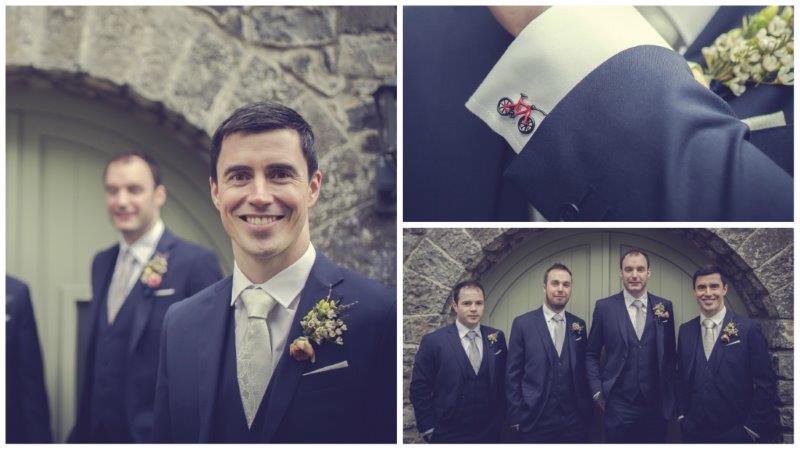 The bridesmaids
The bridesmaids wore navy full-length dresses from Debenhams accessorised with white fur shrugs by Paul Costello, Dunnes Stores.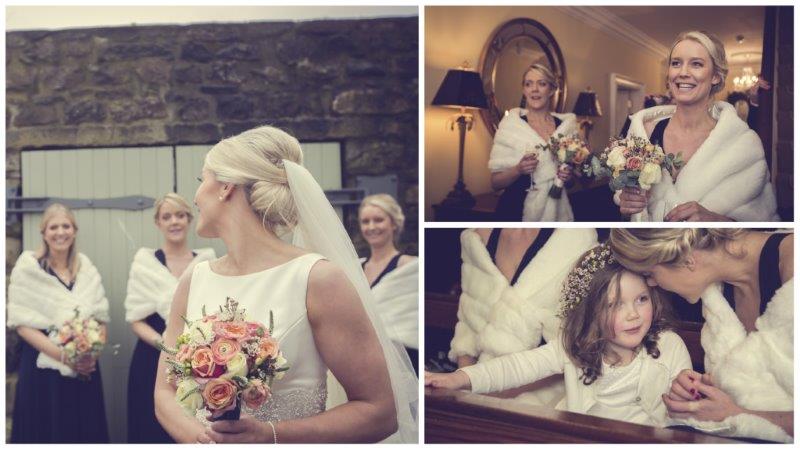 Wedding flowers
"The wedding flowers were a collective sample of peach and white flowers with greenery in a country chic style, with a navy ribbon for the bridal bouquet and white for the bridesmaids," Stephanie says. "The flowers were arranged by Bronte Bouquets and Tracey Cullen did a fabulous job, she also decorated the church and the tables in Ballymagarvey along with the lapel pins for the men, and made the flower crown for the flower girl."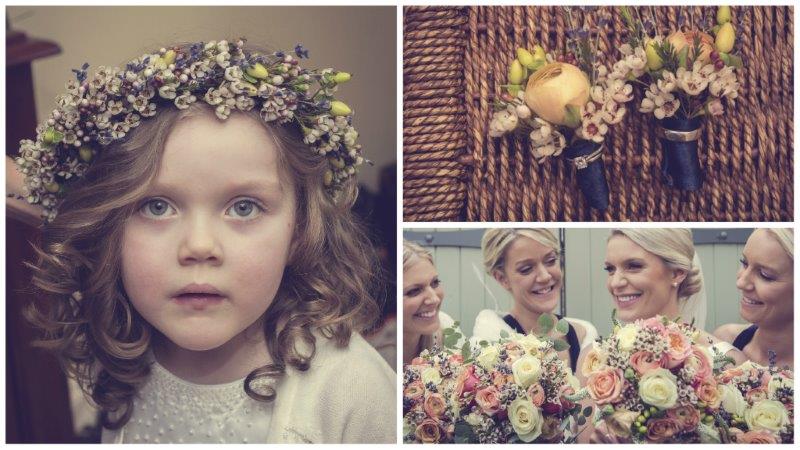 Stationery
"I got my invitation and wedding booklets from the Print Factory Birr, Offaly from Naomi Mooney who understood what I wanted straight away and I couldn't have been happier with them," Stephanie says.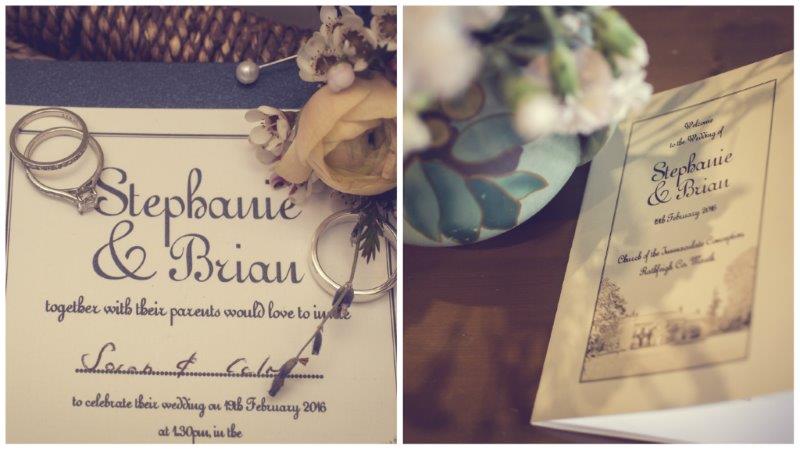 Wedding cake
"My wedding cake table featured assorted baked goods and table decorations; white wedding balloons, candles, lights and flowers, it was done by Caroline Goulding – The Wedding Cake Boutique, Dublin," Stephanie says. "I was so happy how this turned out and Caroline was a pleasure to work with."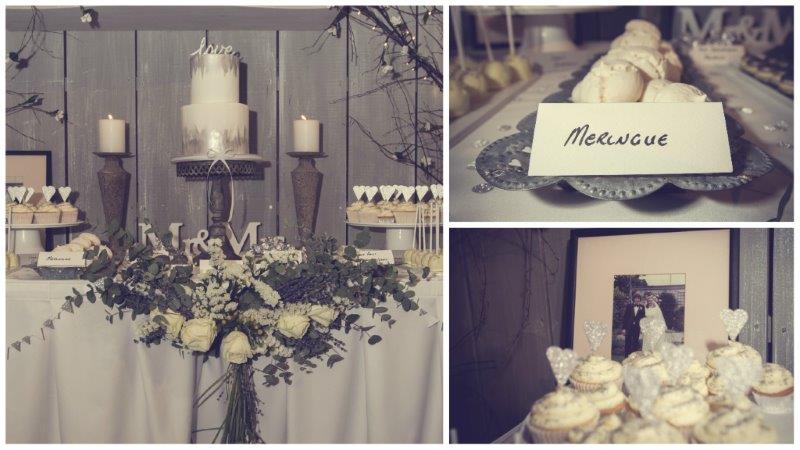 Top Tip
Brian: Make sure you get a slice of your wedding cake before it is all gone! Also get a good band to keep the dancing going, MASS a Sligo band played at ours and they were great.
Stephanie: Get a videographer and a really good photographer like mine. The video and pictures make your day last forever.