18th July 2014. Ceremony at Albisano, Lake Garda, followed by reception at Parc Germano, Lake Garda
This couple tied the knot in stunning Lake Garda…
The couple
Both from Dublin, Sonia and Stuart were childhood friends. "One day Stuy plucked up the courage and asked me would I accompany him to a wedding," Sonia begins, "we went on a few dates before the wedding and the rest is history."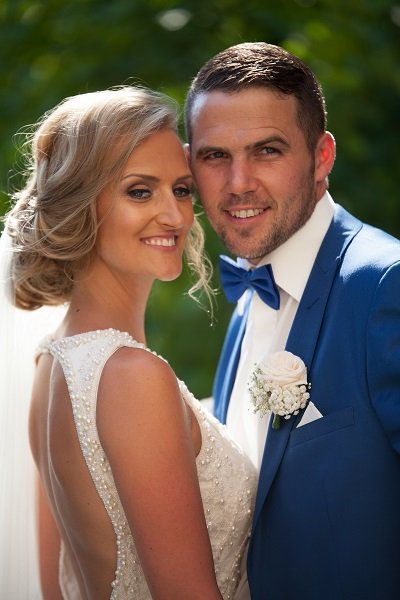 The proposal
Stuart popped the question on Christmas morning 2011. "We exchanged gifts, they last gift Stuart gave me was in the shape of a shoe box, within it were many more different sized boxes all wrapped up," Sonia explains. "I finally got down to the last box and in that was the ring, he got down on one knee and proposed, and needless to say I was in tears."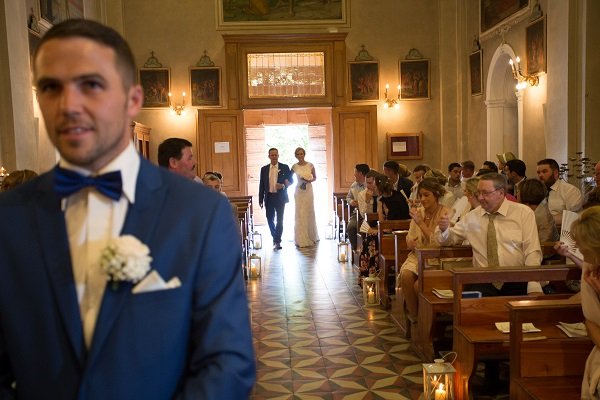 Venue
The couple got married abroad at Parc Germano, Bardolino, Lake Garda. "We both always had pictured a destination wedding and after research we decided on Lake Garda, Italy," Sonia says. "When we visited we were overwhelmed with its picturesque settings and romantic feel. We both fell in love with it. We viewed two receptions possibilities and Parc Germano was the one for us; it was very modern and still gave that romantic Italian feel, with beautiful surroundings."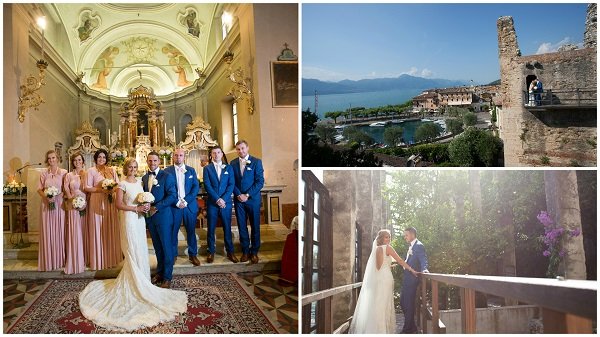 Wedding Planner
Sonia and Stuart enlisted the help of wedding planner Gabriella Mariach. "We went over the year before for a holiday and Gabriella took us to view different venues and went through the whole process of how an Italian wedding works," Sonia explains. "We went back three months before the wedding where we went to Verona to meet the priest, had a menu tasting, visited the florist, meet the music coordinator for the church and reception, and meet the photographer."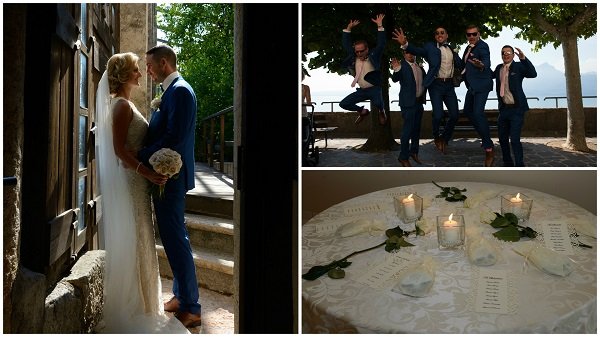 Wedding Dress
Sonia's gorgeous wedding dress was by Irish couture wedding dress designer, Patrick Casey. "The dress was called 'Newport' and was a fine ivory lace had embellished with beads and pearls," Sonia says. "Patrick's fine attention to detail was evident in this gown. It was fitted with a wide curved trail at the back with a deep low cut back. From the first time I stepped in to this dress I knew it was 'the one', I felt a million dollars on the day of my wedding a feeling I will never forget."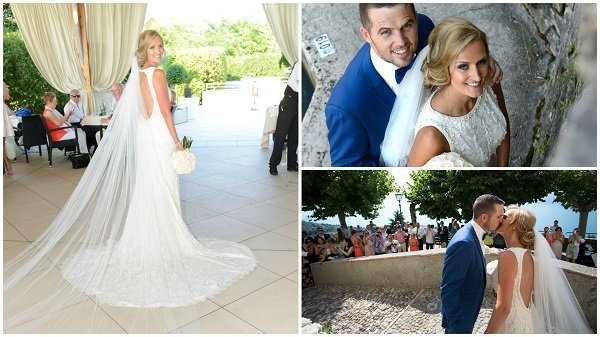 Groomswear
The groom and groomsmen wore rich blue suits from Burton with ivory shirts and brown shoes. The groom accessorised with a blue dicky bow, and the groomsmen wore skinny dusty pink ties and pink socks.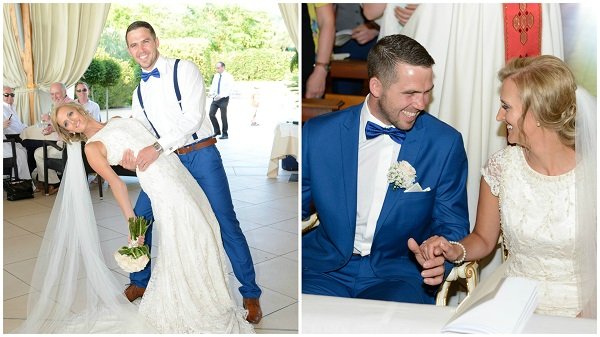 The bridesmaids
The bridesmaids wore dusty pink Ethan and Eliza multiway dresses from Coco Boutique, Dublin. "These were wrapped through pearl necklaces to create an elegant look. They also used the extra fabric to cover their shoulders in the church as shoulders must be covered in Italian churches," Sonya says.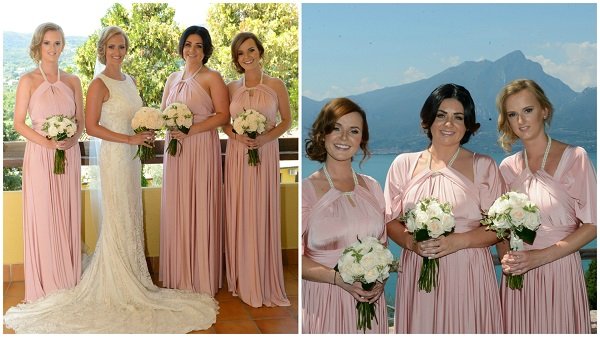 Wedding flowers
An Italian supplier provided the wedding flowers; cream roses and gypsophila with touches of greenery.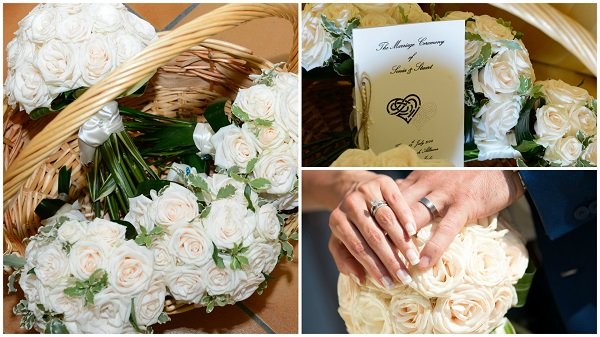 Stationery
The couple made their own wedding stationery. "The table name were as Gaeilge to bring the Irish feel to our wedding and tailor made to fit the group of guest at table," Sonia says.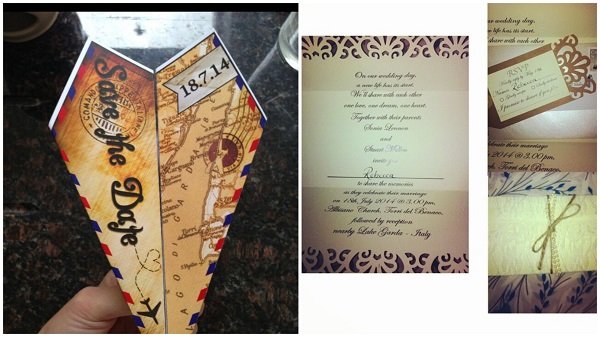 Wedding cake
The three-tier cake was made in Parc Germano. "It was a sculpted meringue, with the outside filled with cream, ice-cream and fresh fruit. This is a typical Italian cake," Sonya explains.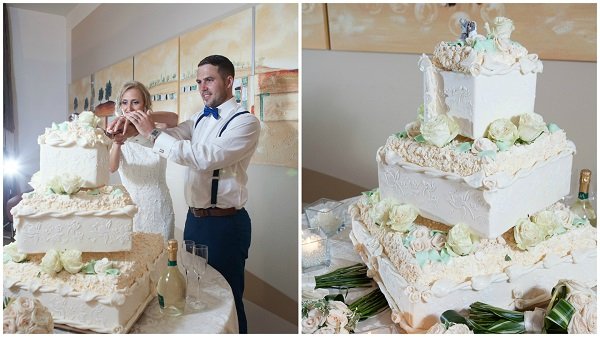 Favourite moment
Stuart: "Sitting in our chairs at the top of the church after saying our vows realising I was sitting beside my wife."
Sonia: "Walking out of the church hand in hand to all our guests as husband and wife."