30 August 2015. Ceremony and reception at the Galgorm Resort & Spa
Photography by 4-ever photos
Fans of anything 'weird and magical' this couple opted for an enchanted woodland themed day
The couple
This couple first met in Belfast as work colleagues. "We didn't hit it off straight away as we were both busy learning our new roles," Seaínín begins, "but a few months' later things had settled down and we got chatting and became friends. One night we bumped in to each other Katy Daly's bar and had such a laugh and our first kiss, ever since then we just didn't want to be apart."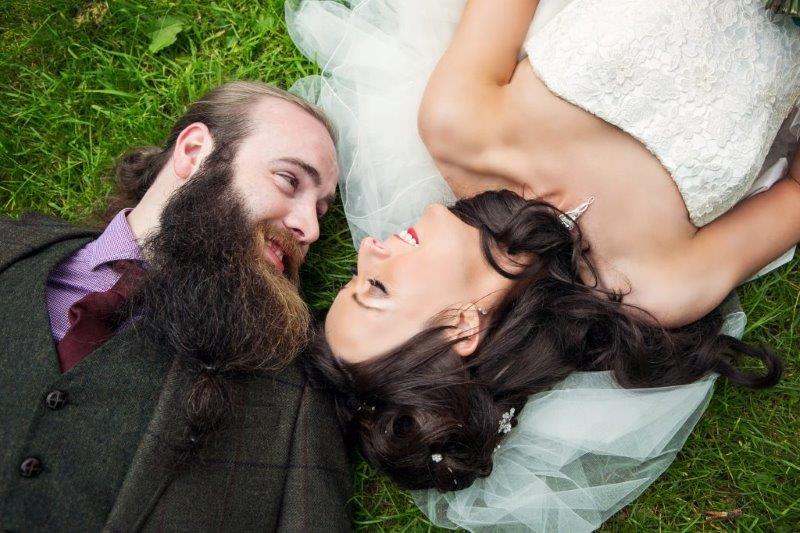 The proposal
John popped the question on October 15th 2012. "One night while our two beautiful girls were asleep in bed, John was acting so shifty and I was so tired from having a baby and a toddler to look after, that I thought he was going to break up with me!" Seaínín recalls. "Thankfully it was just nerves and when he slid off the sofa and got down on one knee I was so relieved. I was glad we didn't have an audience and were at home too just the two of us it felt really right."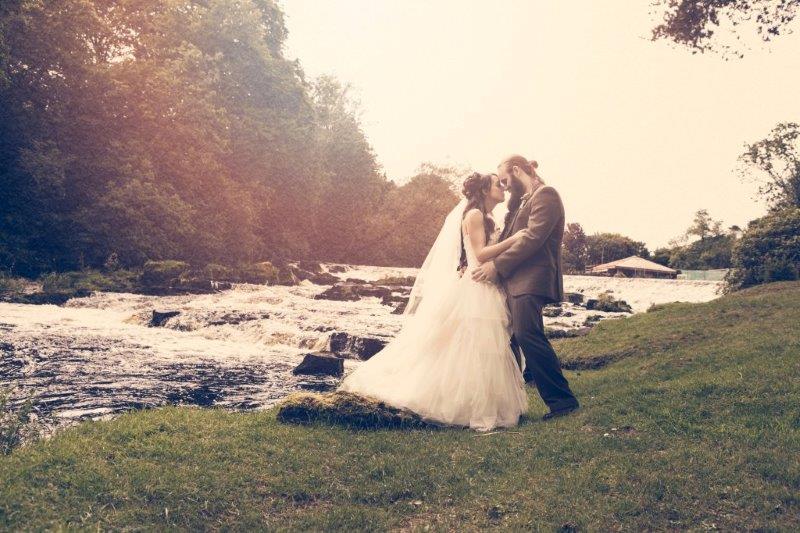 Venue
Before the couple were engaged, during a visit to the Galgorm Resort and Spa the couple 'fell in love' with the place. "After breakfast we went for a walk to look around the grounds and found the Phantom House," Seaínín says. " The second I walked in I imagined myself getting married there, something I had never really thought about before and I said to John 'Wouldn't it be amazing to get married here!' never ever thinking that we ever would. We love woodlands and nature and are apparently two hippies but I also like my mod cons so I suppose that was why the Galgorm felt right."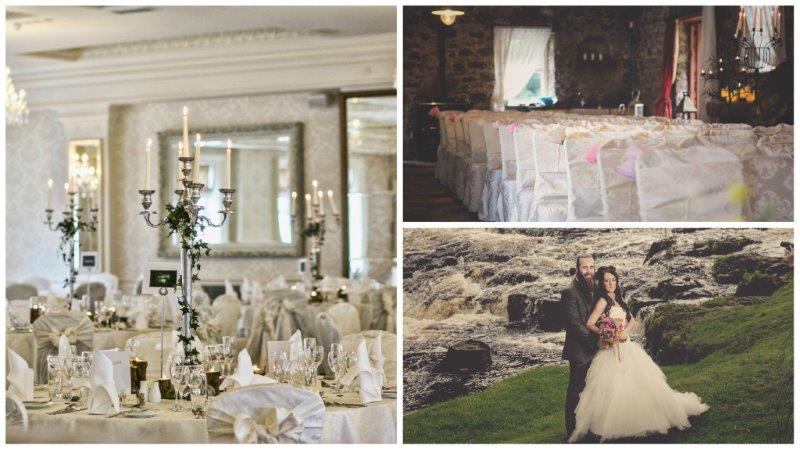 Theme
The couple both love anything 'weird and magical'. "I am a big fan of elves, fairies, fun and folklore, while John is a big Lord of the Rings fan and is at home surrounded by trees, so the theme became enchanted woodland became as we just went with things that we loved," Seaínín says. "We very much wanted our two little girls to have a magical day also so we bought bubble machines and spent many hours with them and our bridesmaids making paper flowers and button bouquets"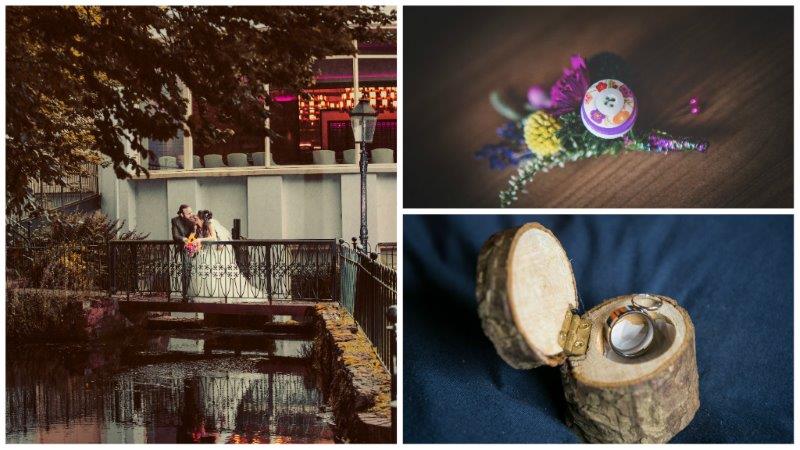 Wedding planner
"The wedding team at the Galgorm were great and made it very easy for us to do everything our way," Seaínín enthuses. "We chose the style ourselves and with many a night spent on Pinterest it wasn't long before we knew what the day would look like. As we had three years to plan it we were under no pressure. John made the wooden enchanted forest centrepieces, tea light holders and the ring box. The girls, my bridesmaids and I made the paper flowers and the button bouquets. I made the place settings and the lavender confetti cones. It was lovely to see all our own handmade bits and pieces on the day it really made it our own."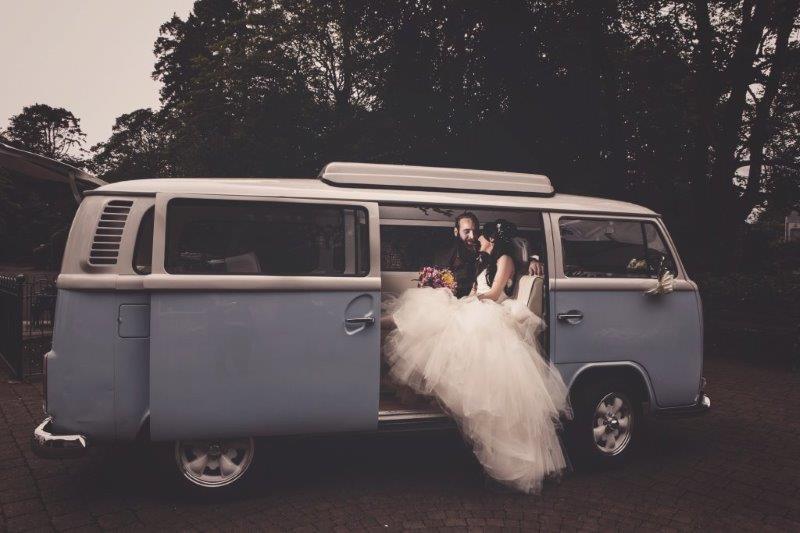 Wedding dress
The bride looked stunning in a So Sassy wedding dress from Ivory and Pearl, Comber. "I was clueless going in to my first wedding dress shop being asked about shapes and material and necklines, it was very overwhelming," Seaínín recalls. "When I walked in to Ivory and Pearl in Comber I was greeted by the lovely Kate to whom when she asked what kind of dress I was after I said, 'Have you ever seen Tinkerbell the Pirate Fairy? Kind of like hers… like I've been dragged through a hedge backwards but… elegantly?' She must have thought I was crazy! I knew what I wanted in my head and as soon as I tried it on I bought it straight away. I did indeed just feel like an elven fairy princess floating around the grounds of the Galgorm!"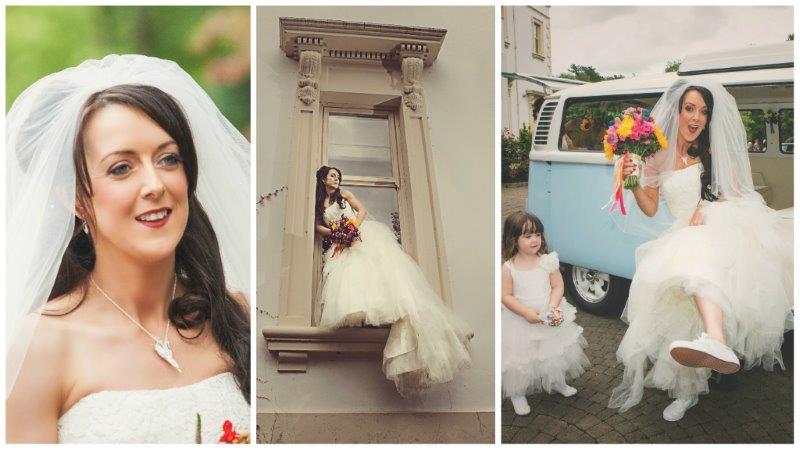 Groomswear
The groom wore a green checked tweed jacket from Gowdy's, Belfast with a matching waistcoat from Bogarts, Belfast over a lavender shirt and burgundy tie and dark grey trousers. "With his magnificent beard and old soul it really suited him and not many could have pulled it off but he did," Seainin says. "The groomsmen wore the same waistcoats over cream shirts and dark blue jeans.  A country gent with his farm boys is what they reminded me of, they looked the picture."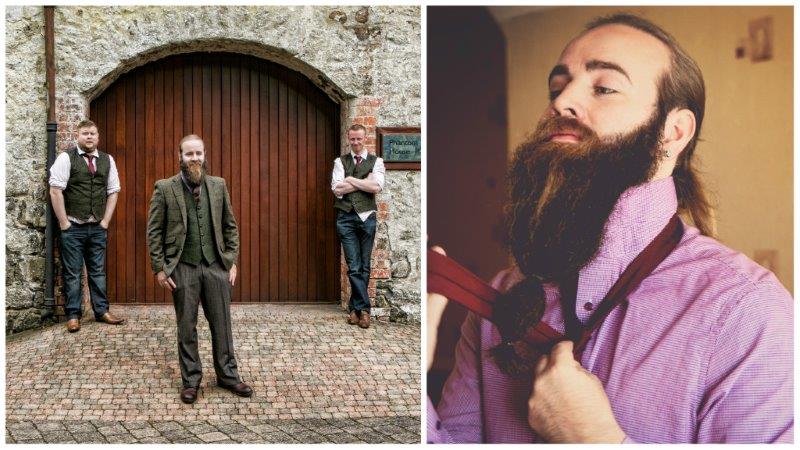 The bridesmaids
The bridesmaids' dresses were sourced online from Light in the Box and were described by the bride as, 'my setting summer sky' and featured the colours of a sunset in summer; peach, pink, lavender and blue.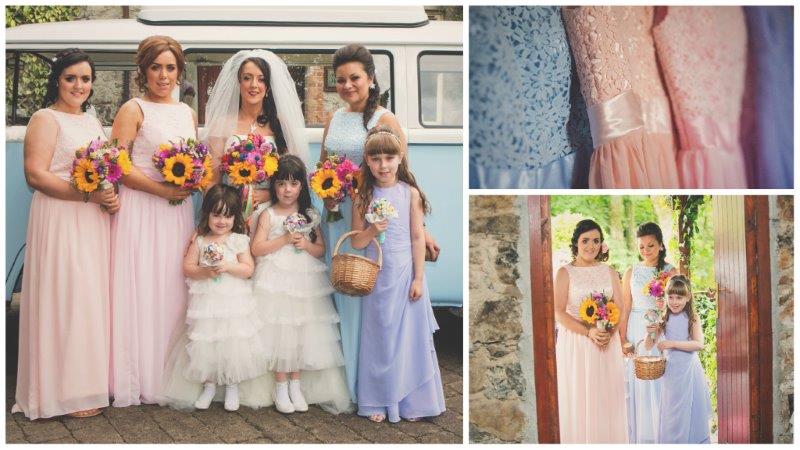 Wedding flowers
Sally's Floral Studio, Ballymena created the wedding flowers incorporating vibrant colours, buttons and ribbons.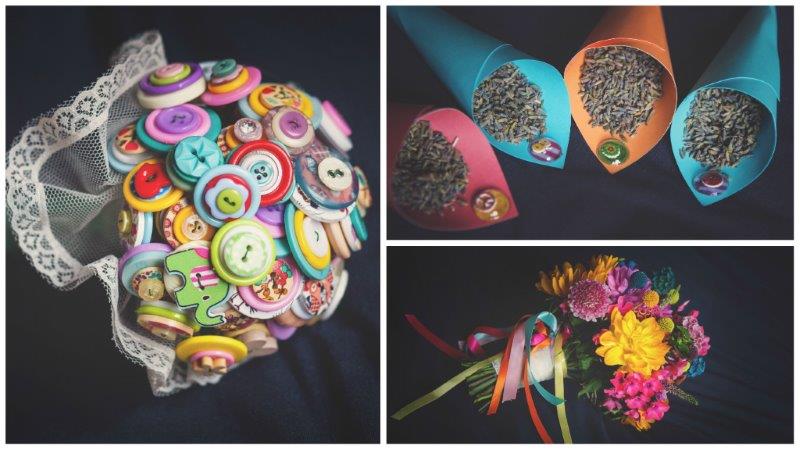 Stationery
The stationary was designed by Katie at The Lighthouse Drawing Rooms, Belfast.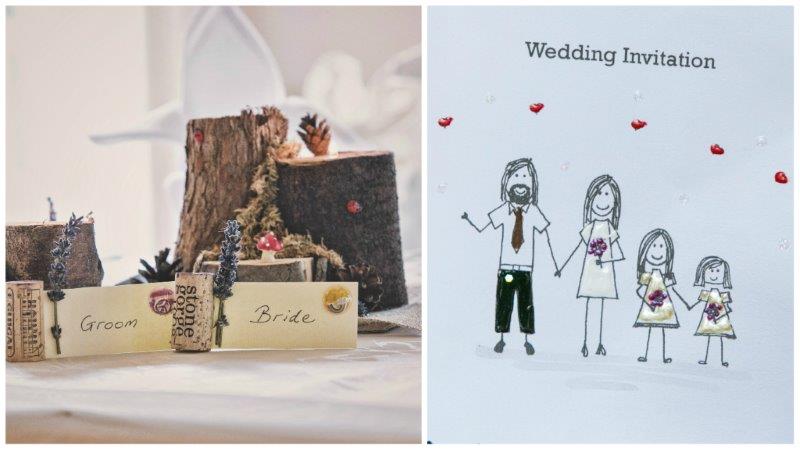 Wedding cake
The 'lovely and talented' Kerry at Kerry's Parlour Cakes, Bangor made the five-layer wedding cake with flavours; chocolate fudge, carrot and orange, Victoria sponge, and vanilla and rose. "It was covered by hundreds of sugar flowers and buttons in pastel colours; it really was amazing," Seaínín says. "Kerry is so down to earth and easy to talk to it was great to have her involved."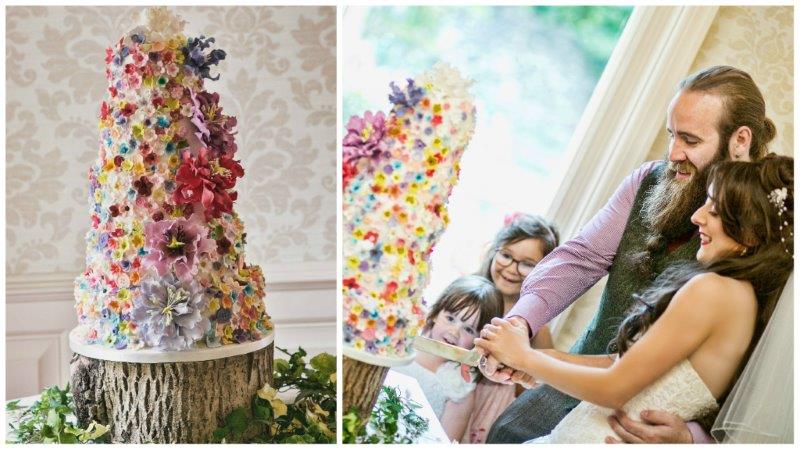 Top Tip
John: "Wear what you feel comfortable in; splash out if you have to. Being comfy the whole day made me feel more relaxed. I was glad I didn't go for 'the norm' wedding suit and went with my own style. Remember to take a few 'time outs' during the day to absorb what has happened."
Seaínín: "Choose what you like and what means something to you both. Don't worry what other people will think if your choices are a little alternative or quirky because on the day when you look around and see all those little items that mean something to you both it makes it so much more special. One big important detail on the day was how amazing Annette was, I can't imagine how it would have went without her. She was like a life coach, voice of calm, wedding organiser and trusted friend all in one."