6th August 2016. Ceremony at Dunfanaghy Presbyterian Church, followed by reception at Randal's parents' home, Glen, Co, Donegal
This couple had not one but two wedding days
Photography by Nicola Kelly & Lisa McGrath
The couple
This Co. Down groom met his London bride at work. "We were both working in a London hospital in the same department and neither of us were brave enough to ask each other out," Sinthiya begins, "so we managed to get together at the Mess Party; a party involving doctors and free alcohol-hence the name! It was at the Tram in Tooting."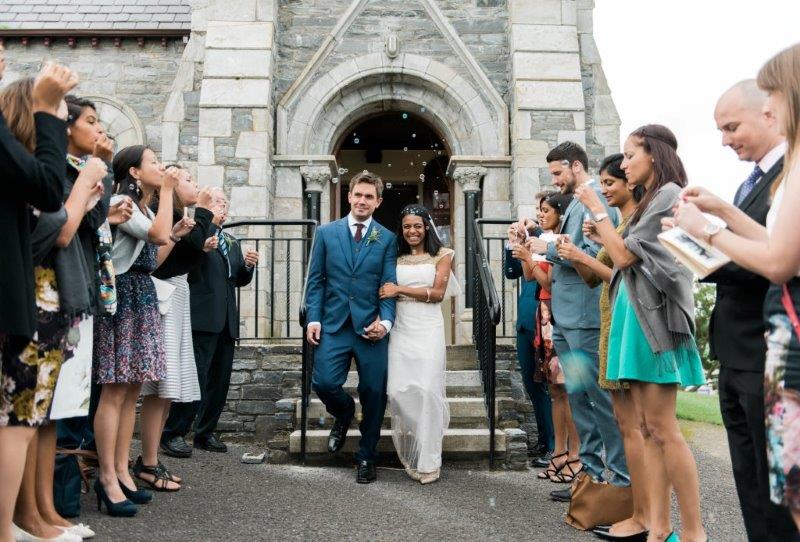 The proposal
Randal popped the question on Marble Hill Strand, Co. Donegal. "As expected, the Donegal weather hadn't been great," Sinthiya recalls, "Randal, hoping for a window in the weather, waited all day and finally decided that the best way forward was to walk the length of the beach with sea water spraying into our faces and with a wet knee proposed. I started to cry and said, 'yes'. When Randal asked me what I thought of the engagement ring all I remember saying, 'I can't see anything in all this rain!'"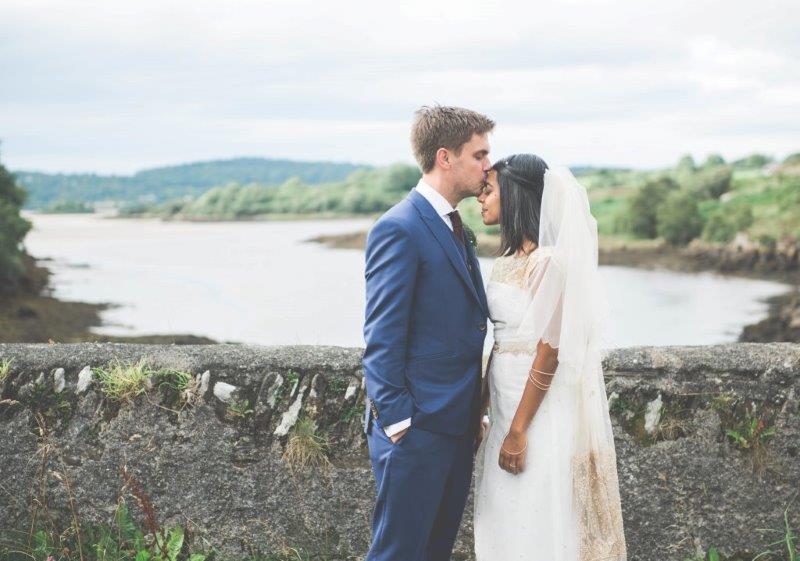 Venue
"We chose to have a marquee at Randal's parents' house and use their decking, it has a beautiful view over Glen Lake towards Muckish Mountain and we wanted people to enjoy the house as much as we do," Sinthiya says.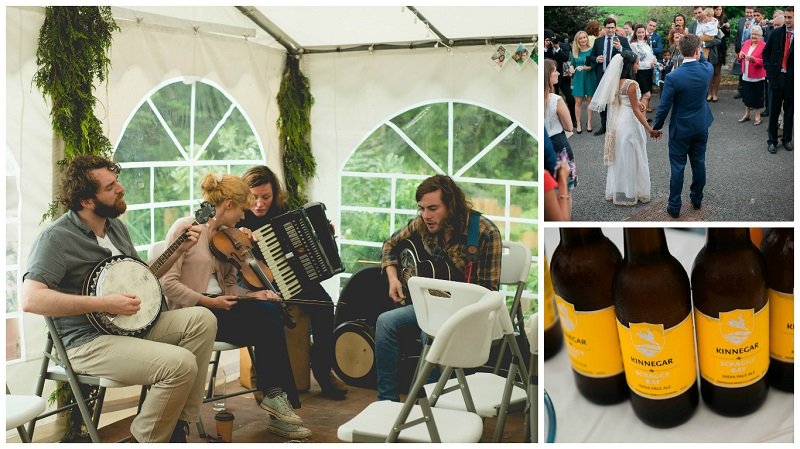 Theme
"Randal, like his personality, wanted a laid back relaxed garden party," Sinthiya explains. "Prior to this wedding, we had a Hindu ceremony involving 500 guests so we wanted an intimate affair and opportunity for all our friends from London and further afield to enjoy the beauty of County Donegal."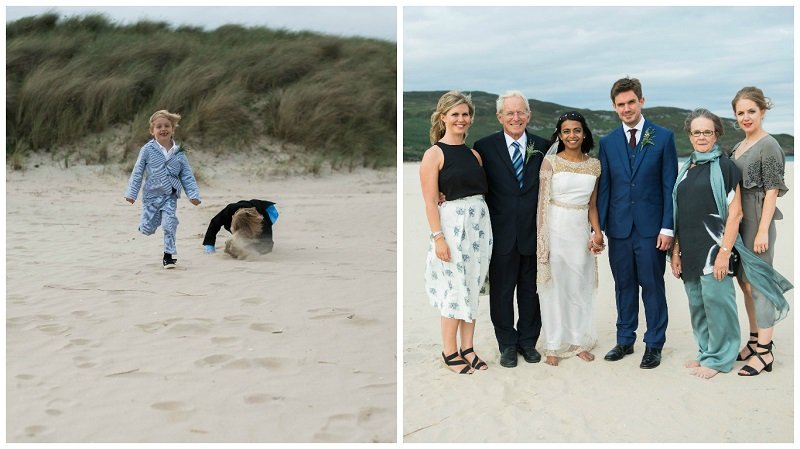 Photography
Sinthiya found Nicola Kelly through Instagram when looking for photos taken in Donegal. "We met up with her and we were put at ease immediately," Sinthiya says. "On the day, Lisa McGrath also joined in and Randal who, honestly speaking hates the camera felt comfortable with them both. At one point when Nicola was taking photos of me on the beach and I squealed, 'don't include my hairy toes!' at which everyone laughed."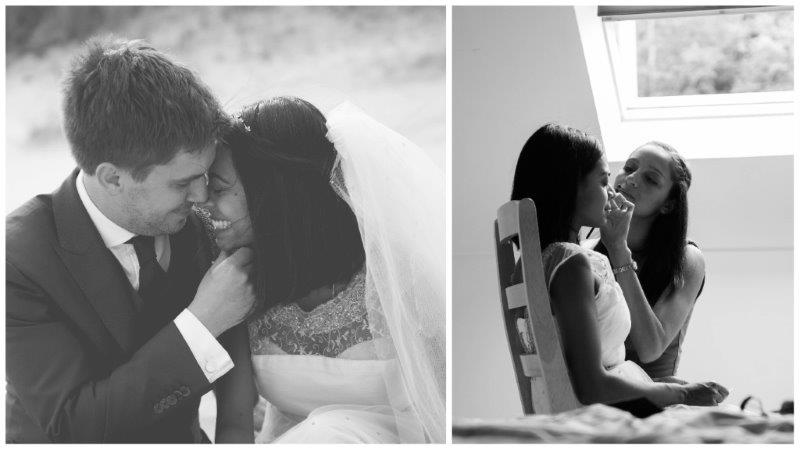 Wedding planner
Randal's parents Joy and Ken planned the wedding for the couple. "Most people may find it difficult to trust their future mother-in-law, but I felt incredibly lucky to have someone who had great attention to detail and help realise what we wanted," Sinthiya enthuses. "On the day the best man, his girlfriend and I decorated the marquee while Randal's family were cleaning up the house and garden. It was lovely that it was a family affair – though very stressful for the Stronge family. Randal met up with Cormac who worked at the Old Glen Pub who provided us with the canapes, hog roast and Kinnegar beer."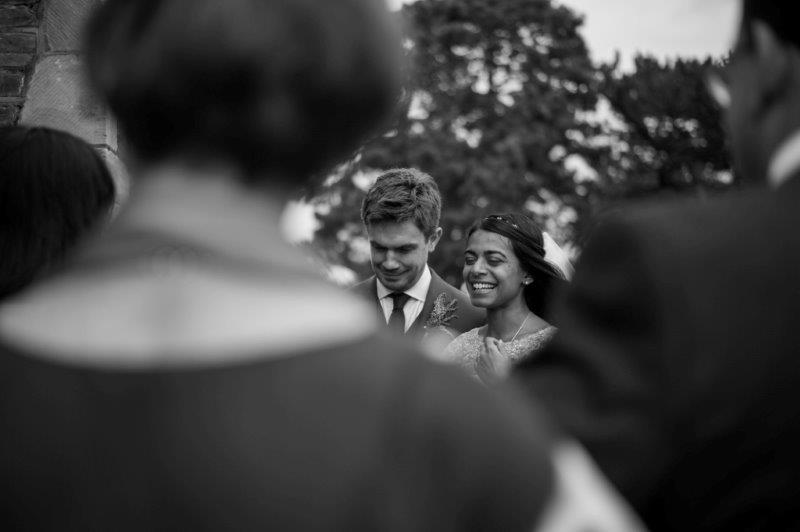 Wedding dress
The bride looked radiant in a wedding dress she designed herself. "It was made from a sari which I brought from Sri Lanka where my family is from, as I wanted to include my culture in the wedding," Sinthiya explains. "I wanted the veil to be very special, so I created my veil using the heavy embroidery on the sari material. Unfortunately the dress had gone through different tailors due to various changes but thankfully on the day it fitted beautifully. I felt very nervous and when Randal lifted the veil it felt perfect!"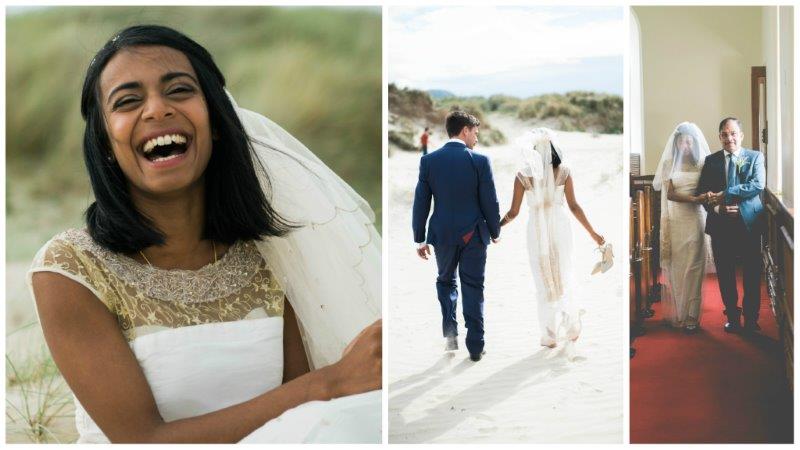 Groomswear
"Just prior to the wedding, we had gone to six weddings so Randal had a better idea of what he wanted," Sinthiya says. "A week before the wedding Randal went to TM Lewin and brought a navy suit with a waistcoat. Both the wedding dress and the suit cost under £600."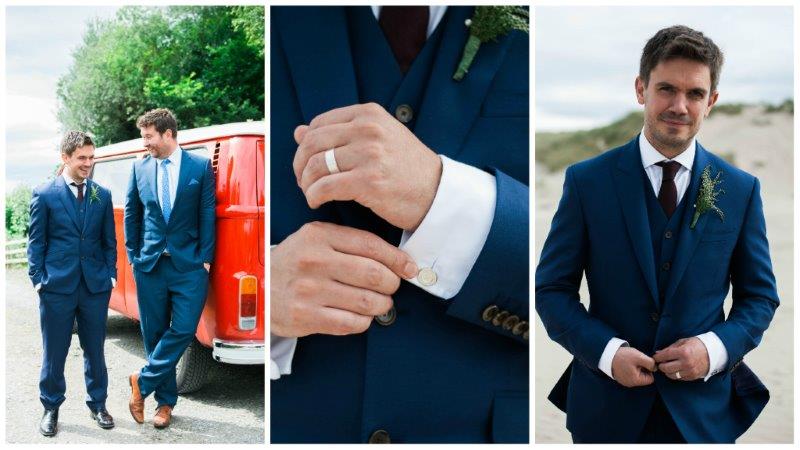 The bridesmaids
"I didn't have bridesmaids as I had 19 bridesmaids at the Hindu ceremony! So Randal's sisters' sons walked before me and had the same heather on their suits as Randal," Sinthiya says.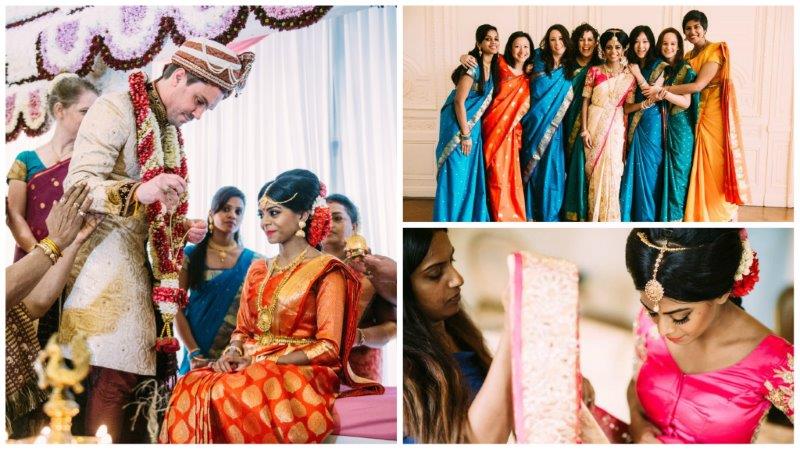 Wedding flowers
"I love lilies as they smell great and look majestic so Joy pre-ordered them from Aanee's in Letterkenny and we decorated the church in white lilies and fronds," Sinthiya says. "Joy chose the flowers that I was supposed to carry however prior to getting in the car to the church Dad wanted to practice holding hands for our walk. During that time I forgot to take the bunch of flowers with me but I did hold onto it for most of the night!"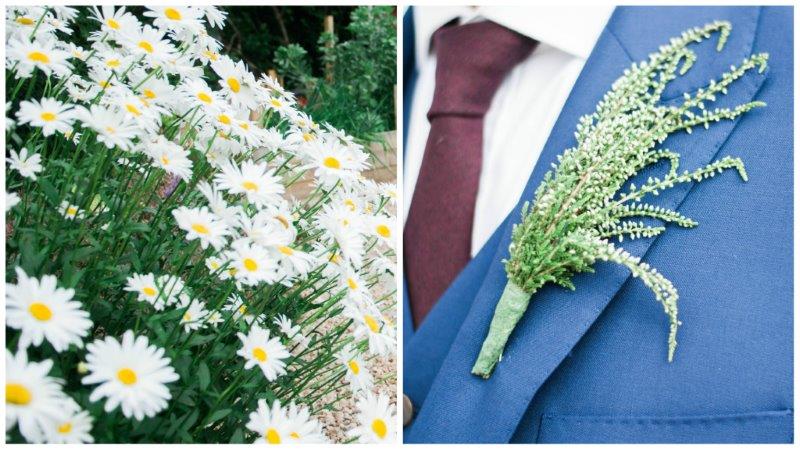 Stationery
"We got personalised apple juice from Cuddybridge Apple juice (Pebbles,Scotland) personalised number plate and a Rolls Royce from Peter McClean Wedding cars (Letterkenny), small photos to hang up by LaLaLab, multiple candles from Ikea and lots of candle holders from all the glass yogurt pots Joy had saved," Sinthiya says.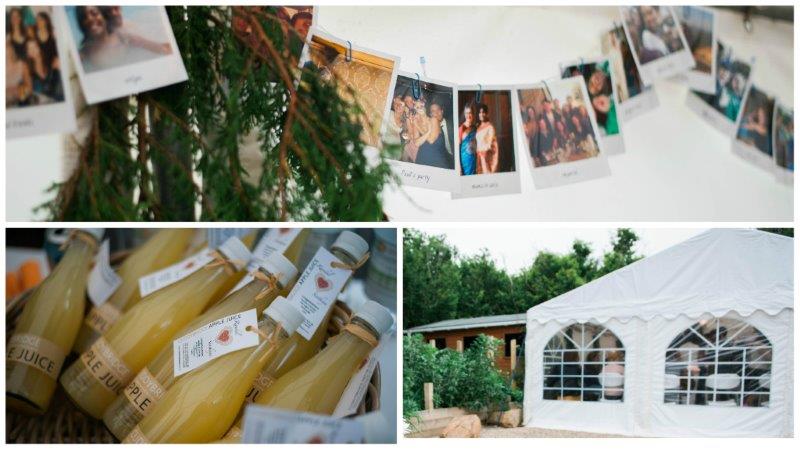 Favourite moment
Randal: I had an amazing day. It was great to see everyone having fun. Seeing Sinthiya arrive at the alter with tears in her eyes or laughing on the beach being blasted by sand while having our photos taken are the two that stand out.
Sinthiya: From having my hair done by my friend Merle (who happens to be an anaesthetist), welling up with tears as I walked down the aisle with my father, Jack (Randal's nephew) ringing the church bell with a massive grin on his face, seeing the beautiful sun on Dunfanaghy's coast line and dancing like a nutcase to my favourite Tamil song!