28th September 2015. Ceremony at Cloghogue Church, Newry followed by reception at Larchfield Estate, Antrim
Photos by Francis Meaney Photography
A charming countryside estate affair featuring lots of handmade touches
The couple
Teenage sweethearts Patrick and Frances met during a local drama production organised by the Bosco Drama Group, Newry. "Patrick was 19 and I was 16 when we met," Frances begins. "He was part of stage crew, I was part of the cast and it all started from there. To this date the director, who is Patrick's uncle, likes to frequently remind us and take credit for our meeting!"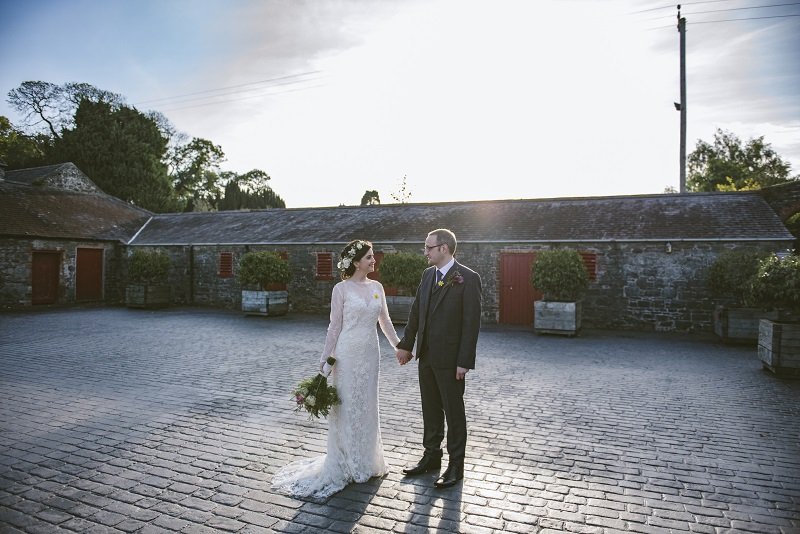 The proposal
Patrick proposed after 11 happy years together. "We went to one of our favourite spots along the Lagan in Belfast and in a quiet moment he popped the question," Frances says. "So with just us, in our favourite spot, and with no one else knowing… it was perfect. So perfect in fact we kept it to ourselves for days and just let it all sink in."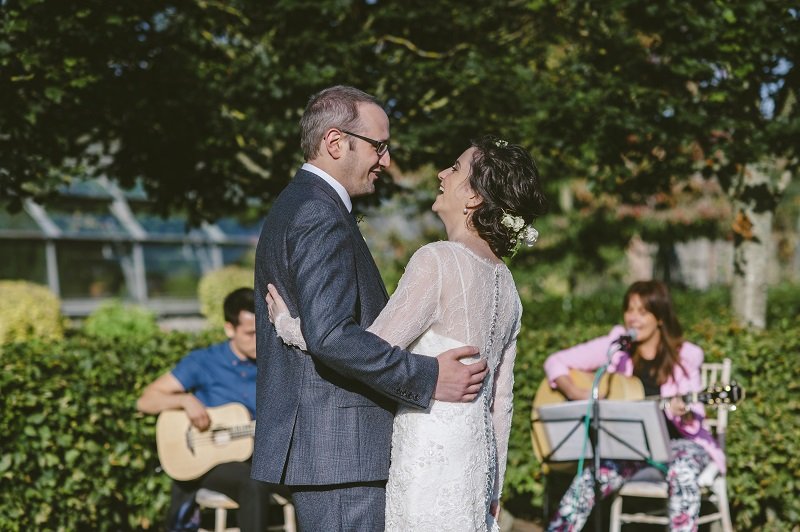 Venue
"Our reception was held at the incredible Larchfield Estate in Lisburn," Frances says. "It was on my radar from a few years before we were engaged however it wasn't until we went to view it and saw around the estate that we realised it was simply picture-perfect. I just knew when we walked into the reception room and felt the butterflies in my stomach that it was the perfect venue for us. Being so unique it allows itself to be utilised in so many different ways and that just got my creative juices flowing."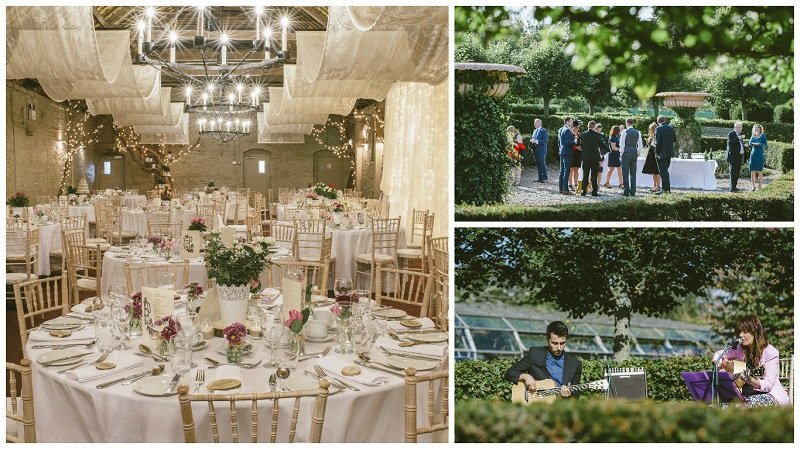 Theme
"There wasn't a particular theme of the day I just wanted to make as much of it as I could myself; I love being creative and really wanted to add as many personal touches as possible," Frances explains. "I'm not sure all the helpers I roped in along the way appreciated it but it was all good fun!"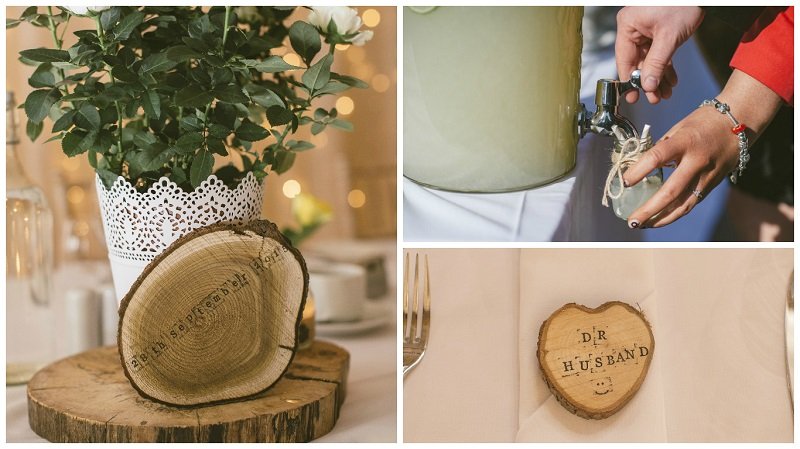 Wedding dress
The bride wore a Yolan Cris wedding dress from the White Gallery in Burren, Co. Down. "Unlike what many people say, I didn't instantly know it was the one and it was nothing like what I thought I would choose," Frances recalls. "It was a subtle A-line long lace dress with long sheer lace sleeves. The lace continued throughout to create a high neckline while the backless underlay formed a sheer lace back. When I tried it on it was stunning, however it wasn't until I was thinking about taking it off that I realised I didn't want to and realised that it was in fact my dress. I purchased it there and then, from the first boutique."
Groomswear
The groom and groomsmen wore suits from Bogart. "They were expertly styled by Sean Keenan with Patrick wearing a dark grey tweed suit with a subtle navy check throughout which matched the groomsmen's navy suits," Frances says.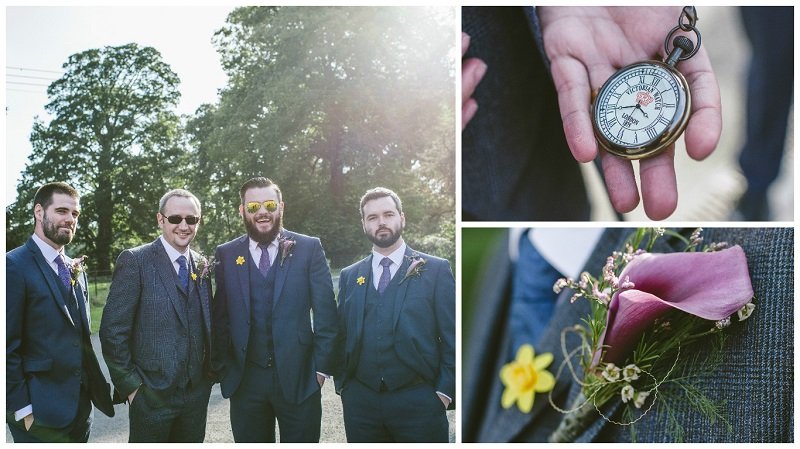 The bridesmaids
On the lookout for 'something relaxed and informal' Frances sourced the bridesmaid dresses from Hobbs.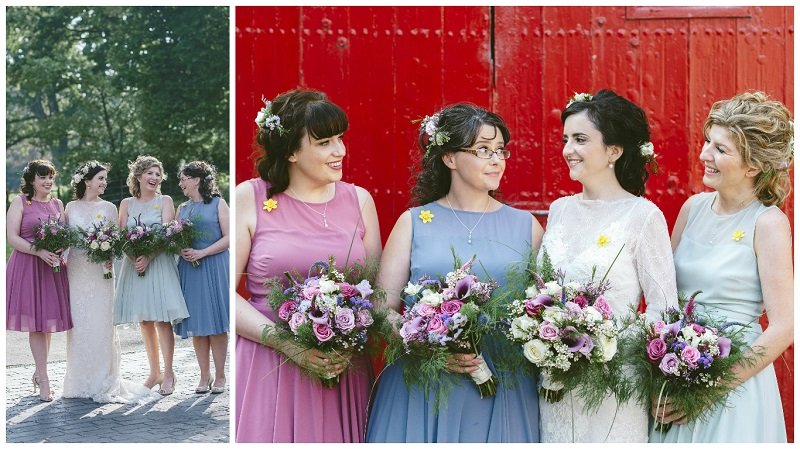 Wedding flowers
"The flowers were by a local lady Genevieve O'Hare – they were fantastic, beautiful and exactly what we wanted," Frances enthuses. "My father-in-law made our potted centrepieces and my Mum put together the individual flower jars for each guest. Patrick's aunt made the floral arrangements for the wedding service."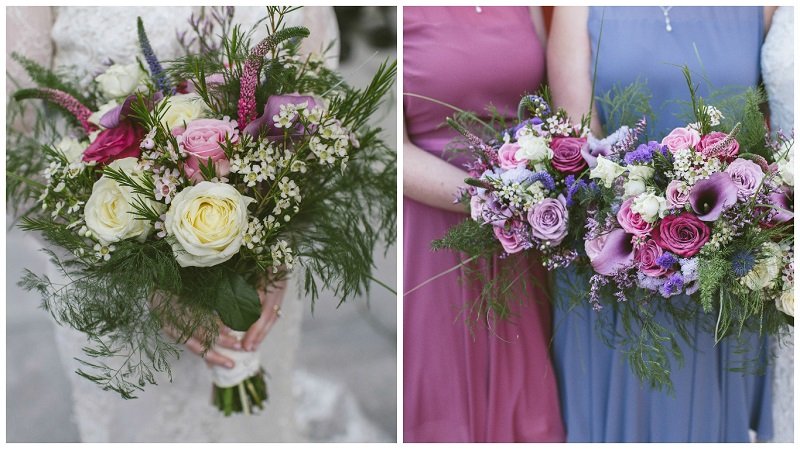 Stationery
The couple made their own wedding stationery. "I always wanted to make my invites myself and I wanted something unique," Frances explains. "It was a combination of luggage tags with printed text and a handmade stamp of our initials; these were secured together with a ribbon with a hand sewn on wooden heart. These were encased in a handmade card sleeve with delicate ribbon throughout. The handmade stamp of our initials carried the theme through onto our handmade mass booklets and the luggage tags were carried through into our handmade table plan. Our centre pieces and place names were a combination of wooden slices from old trees salvaged from relative's gardens which were hand cut, sanded and stamped by myself and various family members."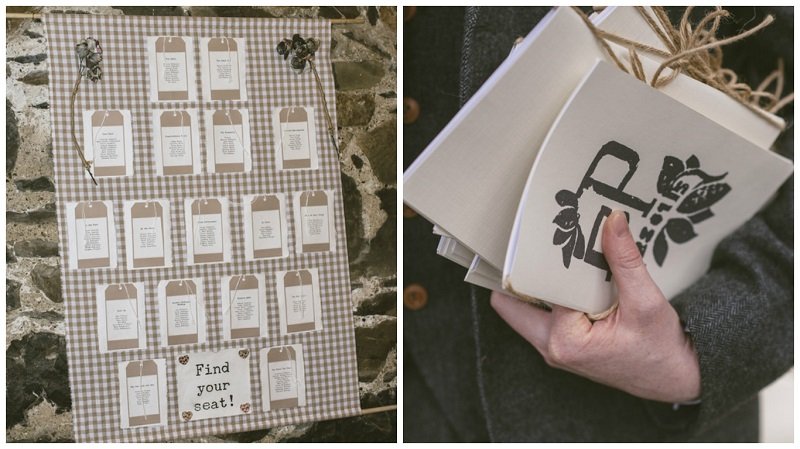 Wedding cake
Patrick's talented aunt made the wedding cake. "It was a stunning three-tiered cake decorated with the same ribbon from our invites and handmade icing flowers the colour of our bridesmaids' dresses," Frances says.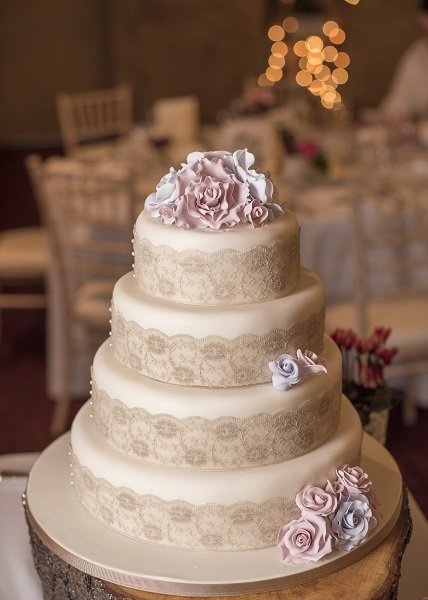 Favourite moment
Frances: "I have two; the first was after I walked up the aisle when Patrick turned around to greet me at the altar, followed closely by our outdoor drinks reception with the sun beaming down, champagne flowing and acoustic music playing in the background by the wonderful Amanda Agnew, it so relaxed and fun."
Patrick: "The breath-taking moment when I turned to see Frances walking down the aisle. Everything about the day just fell into place after that."