25th August 2016. Ceremony in St Michael's Church, Annyalla and reception at The Millhouse, Slane.
Photography by Johnny Corcoran Photography
The couple
The couple met in October 2010 in a pub in Phibsboro. PJ was there with a friend and his then girlfriend, now wife Betsy from America. "Betsy told PJ she was the best wing woman ever, and asked him to choose any girl in the bar," Claire recalls. "He picked me and the rest is history, I couldn't resist his welsh charm!"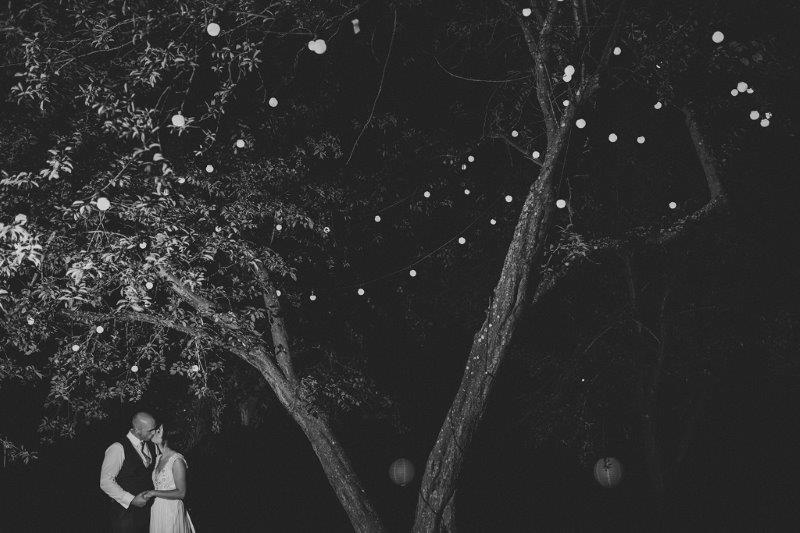 The proposal
The couple got engaged on a romantic walk along Bull Island Beach with their dog Alfie. "PJ suggested a trek up the dunes with Alfie," Claire says. "When we got to the top I started to power walk and PJ called for me to slow down. When I turned around he was down on one knee holding my beautiful ring."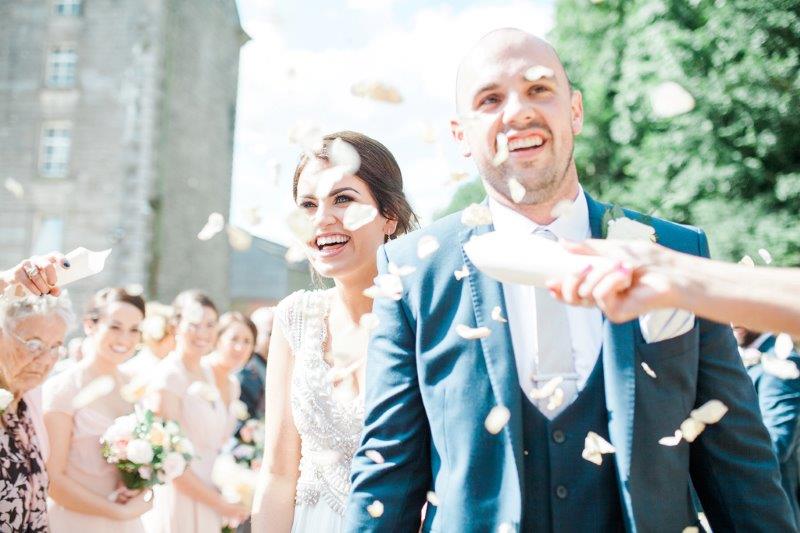 Venue
The couple actually tied the knot the day before their official wedding day in an intimate ceremony with only their parents and bridal party present at St Michael's Church in Annyalla, Co. Monaghan. The couple chose the Millhouse in Slane for their wedding reception and held a blessing in the Millhouse Ceremony room with the priest that had married them the day before. For the couple, picking their reception venue was easy, "We had a few venues in mind but as soon as we went to view the Millhouse we just smiled and knew it was our venue. The whole setting is picturesque and it couldn't have been more perfect. Not to mention how helpful and friendly the staff were."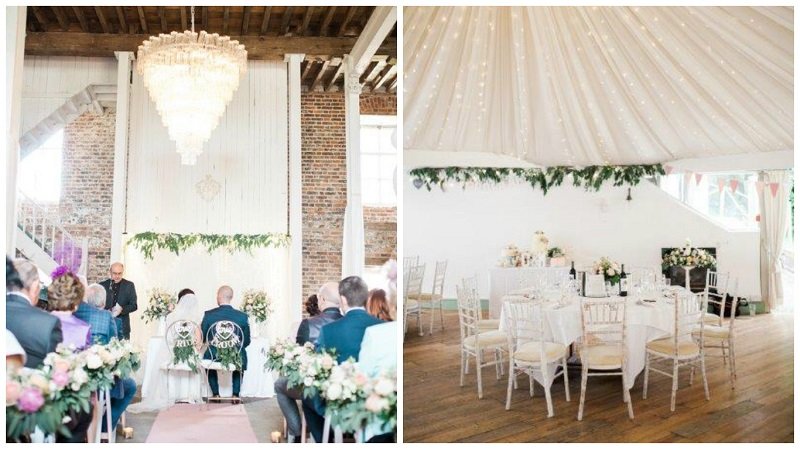 Theme
"Our theme was shabby chic, relaxed, fun and personalised," says Claire. "The Millhouse is so stunning it didn't need much decoration, but we wanted our wedding to feel like us. Our favours were welsh love spoons and mini bottles of Irish poitín which went down a treat."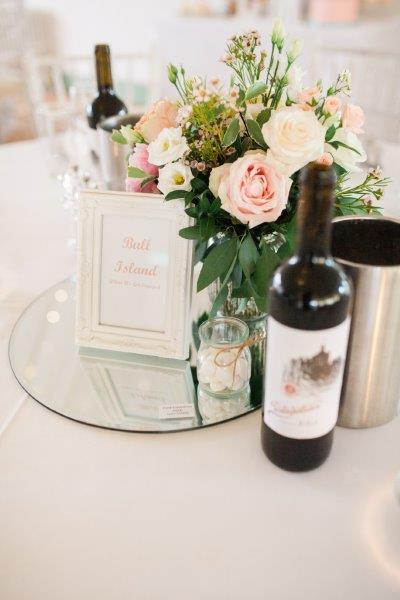 Photography and Videography
The couple chose Johnny Corcoran as their photographer. "We could not have wished for a better photographer. We chose Johnny as we loved his relaxed, natural but striking style of photos and when we met him for a consultation we just clicked! At our engagement shoot he really put us at ease and we couldn't be happier with our wedding photographs – choosing which photographs to put in our wedding album was the hardest part of the wedding!
Claire and PJ also had Andrew Cummings from EyeCaptureWeddings to video their day. "His style was so different, quirky and fun," says Claire. "The end result of our wedding video was just amazing."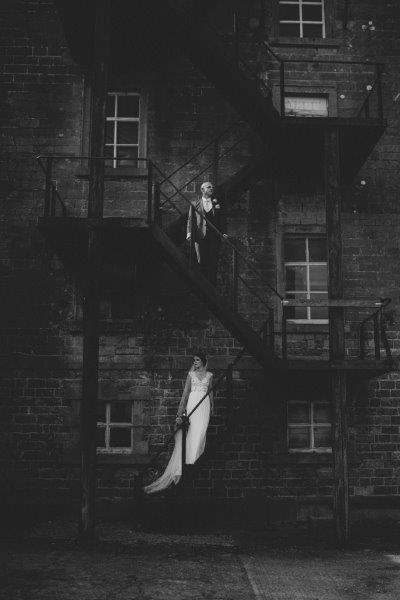 Wedding planner
"We had no wedding planner as such. Aiden, Amanda and the team at the Millhouse helped us with all the little details in the run up to the day. Aiden was absolutely brilliant – he thought of things before we did! We could not be more grateful."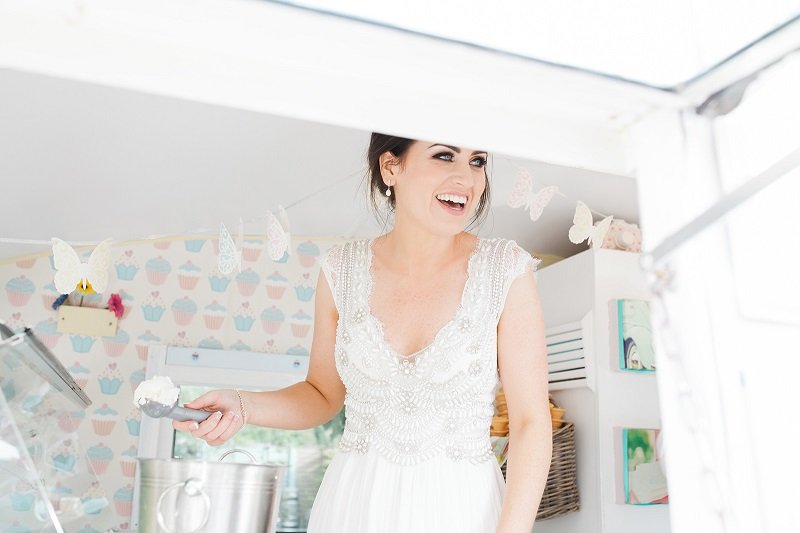 Wedding dress
Claire's wedding dress was by designed Anna Campbell which she purchased from The Little White Dress in Castlerock. "I had seen an Anna Campbell dress years ago and knew I would be wearing this designer before I even got engaged," says Claire. "The Little White Dress is the only stockist of Anna Campbell in Ireland and I was so excited to try on my favourite style but had to wait a few weeks as it was especially ordered from Australia. Once I put the dress on, the tears flowed and I just knew! I always wanted to dance my socks off on the wedding day and feel like a million dollars – this was the dress!"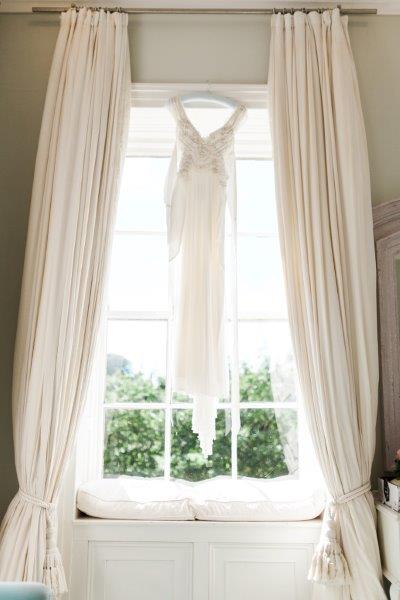 Groomswear
PJ and the grooms party got their suits from Suits You on Upper Liffey Street in Dublin. Suits You were really accommodating with fittings as the bridal party were from all over the UK and had to be fitted at different times. The pageboy suits were from Next.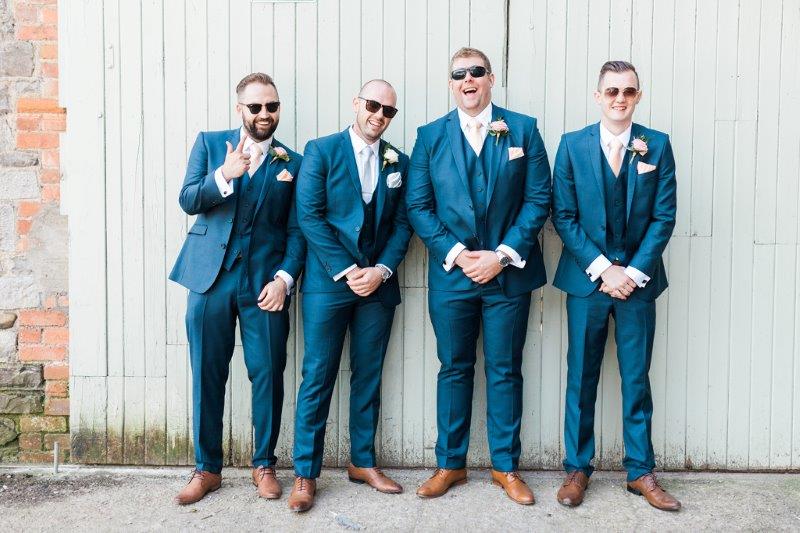 The bridesmaids
The bridesmaids wore cap sleeved dresses from ASOS. "They were actually the first thing I bought, as I knew the exact colours I wanted from the beginning," Claire says. "I absolutely loved the styles as they were quite similar to my wedding dress."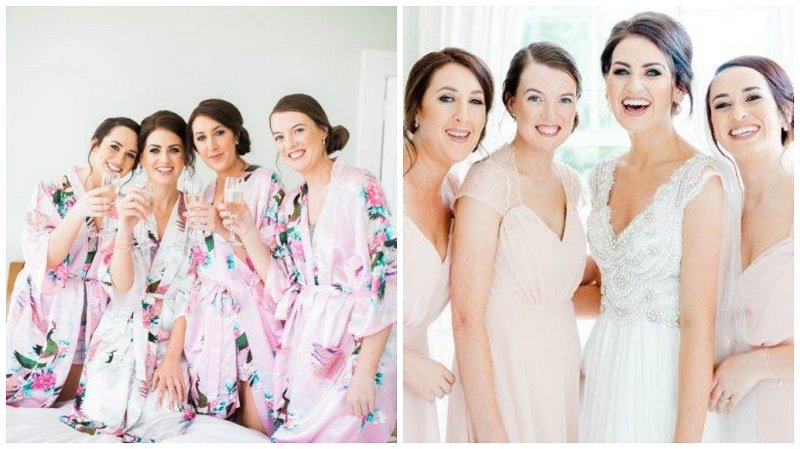 Wedding flowers
The wedding flowers were by Floral Expressions Keady. "James and Gary were simply fantastic! They went above and beyond on both of our days, in the church and at The Millhouse. We didn't think our pageboys would wear buttonholes but on the day they saw all the lads wearing one and wanted them. James was able to prepare two buttonholes on the spot for them! Both Gary and James are amazing florists and amazing people."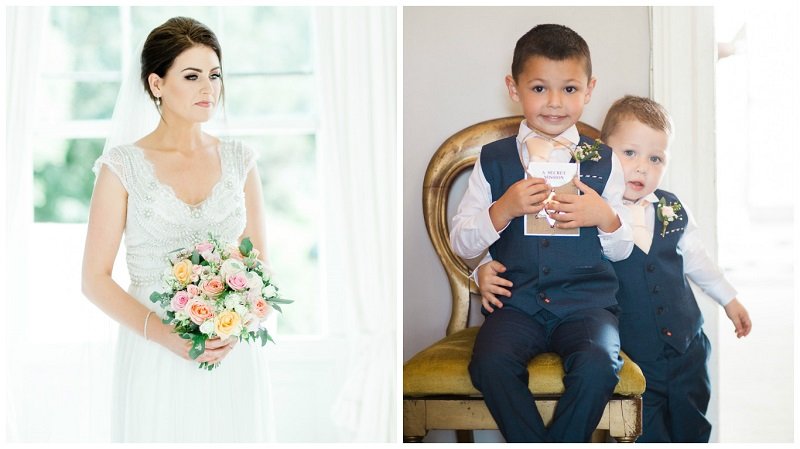 Stationery
The wedding invitations and menu cards were by Marie Eck from Myrabelle's. "She lives in France and was recommended by my sister in law who lives in Paris," says Claire. She was a dream to deal with and the end result was just perfect."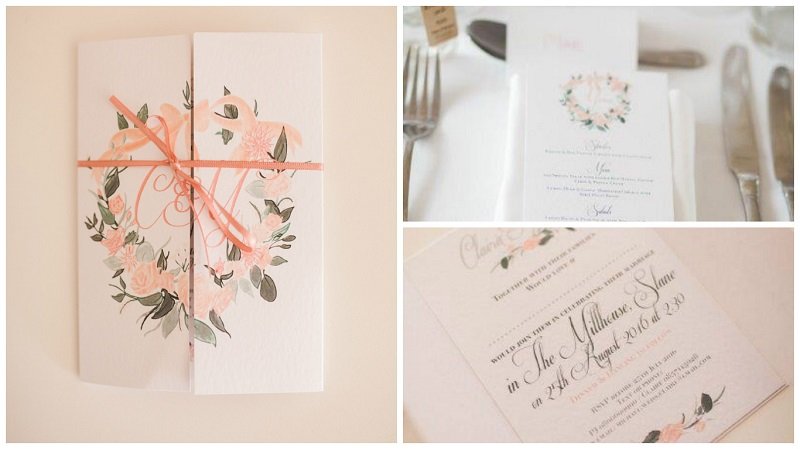 Extras
"We used Lovin Letters and placed them outside in the orchard. We also had an ice cream van from Storm in a Teacup. Everyone was raving about the ice cream on the day and the weather was perfect for it!"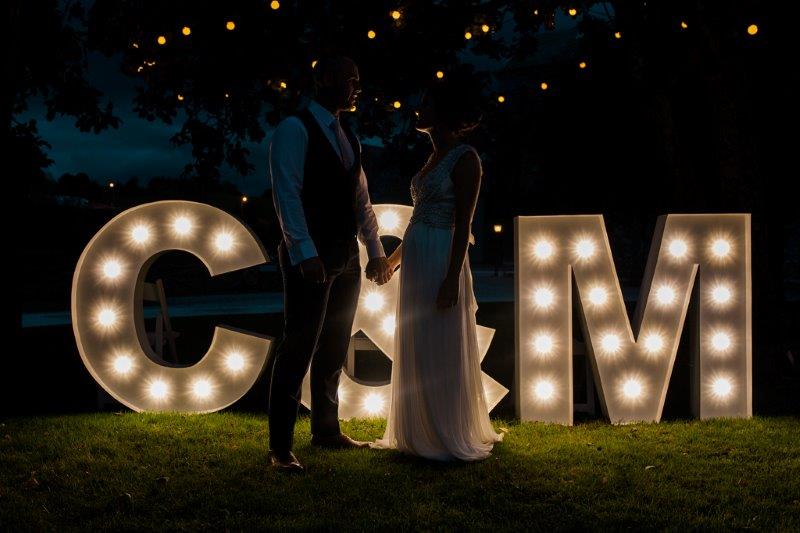 Wedding cake
The wedding cake was from What's up Cupcake. "We had a lemon wedding cake, chocolate biscuit cake and cupcakes. Karyn was a dream to work with. We left her some cake stands and toppers and she made our gorgeous cake display."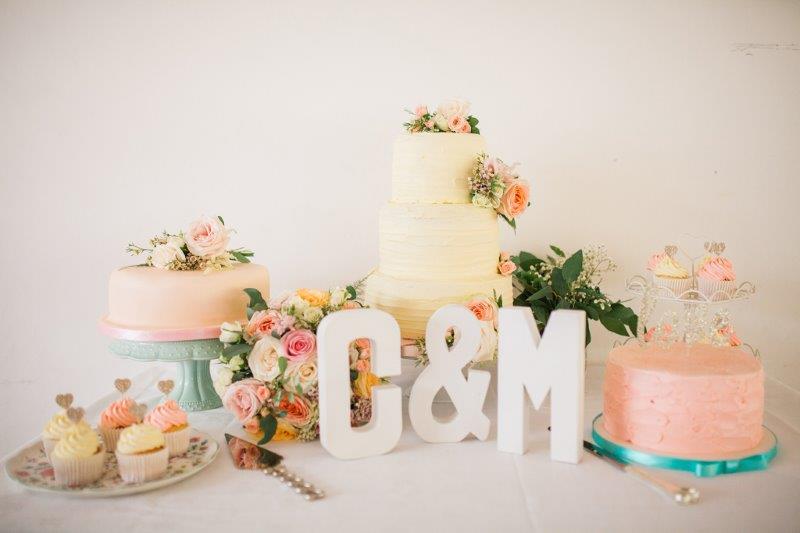 Favourite moment
Groom: "My favourite moment was the speeches. They were brilliant – emotional and very funny. Who doesn't like your closest friends and family talking about you and your wife in such a nice way?"
Bride: "Sitting in The Millhouse ceremony room listening to the string quartet playing with my husband by my side and all of our friends and family with us. It felt like a surreal moment."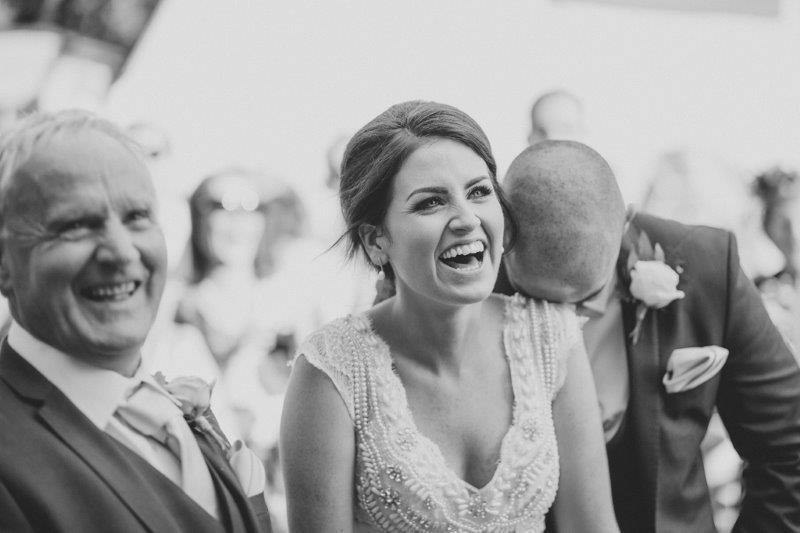 Top Tip
Groom: "If something goes wrong, don't panic! Only the two of you will know."
Bride: "It can be stressful enough planning a wedding without trying to please everyone else. In thirty years only the two of you will remember your wedding day so make sure it's a day to remember."