4th June 2016. Ceremony at St. Colman's Church, Armagh, followed by a home reception at Copper Beech Farm, Moira
This couple pulled off a Barn Dance themed wedding in their own custom built barn!
Photographry by Ciaran O'Neill
The couple
Marie and Morgan 'instantly clicked' after meeting by chance on a night out in Belfast six years ago, and went on their first date to the cinema shortly afterwards.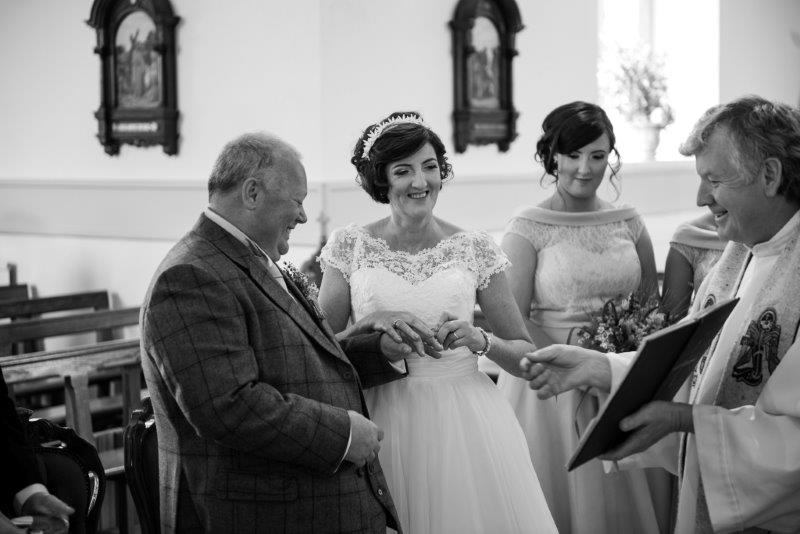 The proposal
The couple dated for a year before Morgan popped the question during a holiday in Lake Garda. He arranged for Marie to be serenaded by a violinist and got down on one knee in the Town Square. Marie said, 'Yes!' and the rest is history.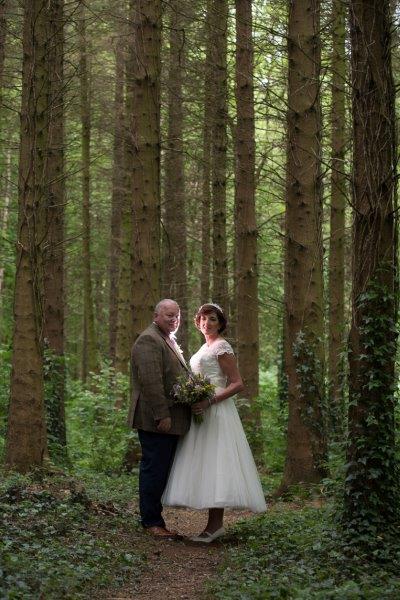 Venue
The couple went all out for their wedding reception venue and built a barn especially for their special day. "The reception was in a purpose build barn at our home; we wanted a small ceremony and a huge informal party afterwards," Marie explains.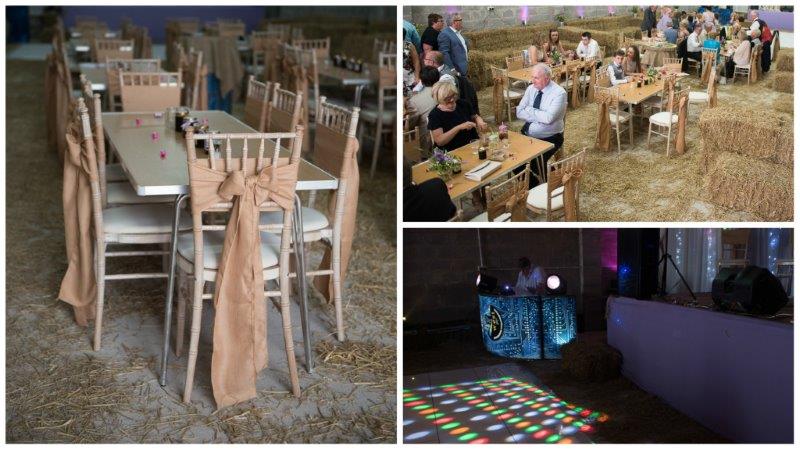 Theme
The theme was of course 'barn dance'. "We had a hog roast for the meal, buffet style with extras," Marie recalls. "It was decorated with bales of hay made into seating areas, chairs with hessian tie backs,and lanterns hanging from the ceiling.  We made a stage for the group out of potato crates.  We had a candy cart with old fashioned sweet shop jars with personalised sweetie bags, kilner jars filled with cocktails and jam jar glasses with lids and straws.  I made homemade jam as wedding favours.  In keeping with the theme we had a blue grass band called The Broken String."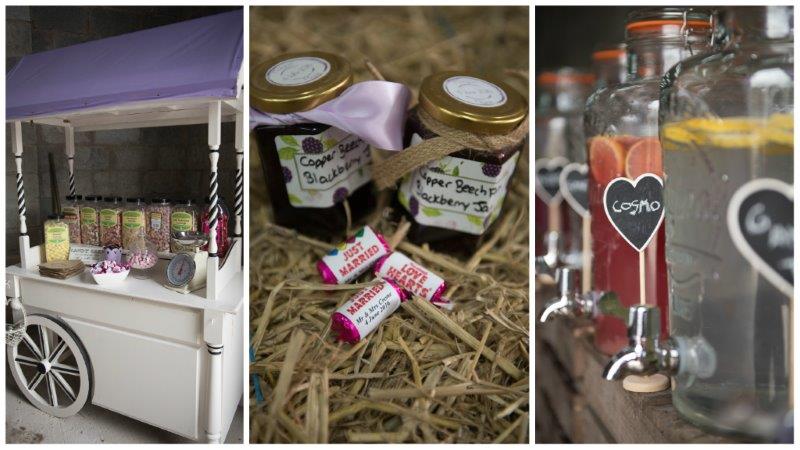 Wedding dress
Marie looked stunning in a gown from Perfect Day, Lurgan. "It was a Vintage Belle ballet length dress – it was simple, modest and elegant and I felt it was perfect for me," Marie enthusues.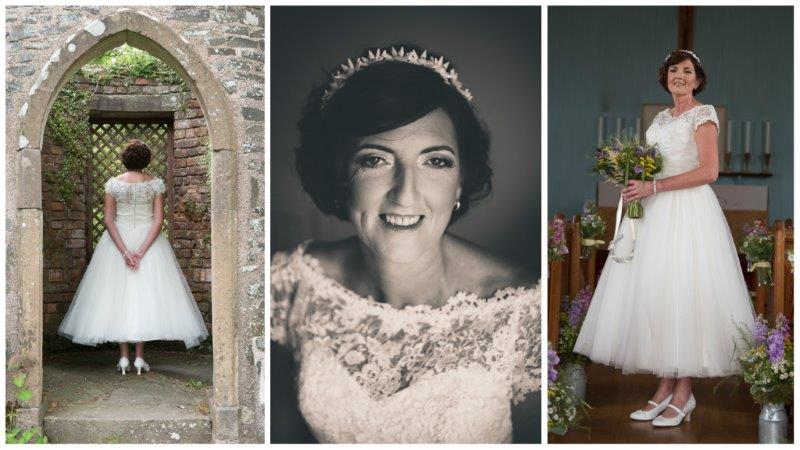 Groomswear
Morgan wore a tweed suit that was custom made in Yorkshire. "He wore a beautiful fob pocket watch and chain and looked every bit the gentry of his land," Marie says.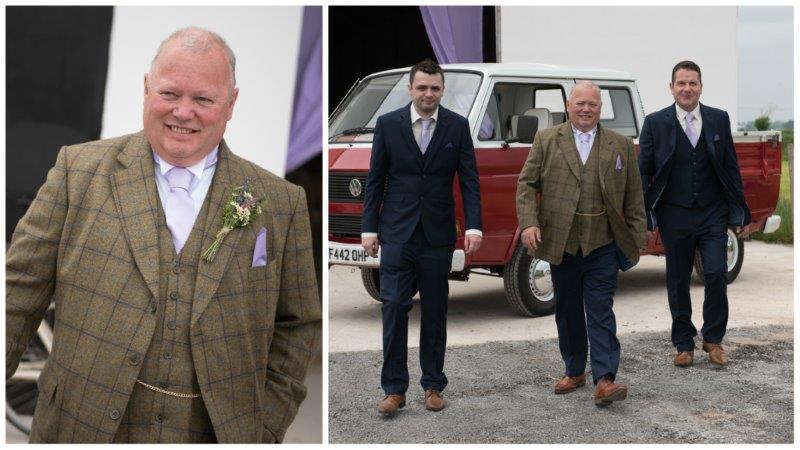 The bridesmaids
Marie's daughter Abigail and her niece Niamh wore ballet length lavender dresses from Perfect Day.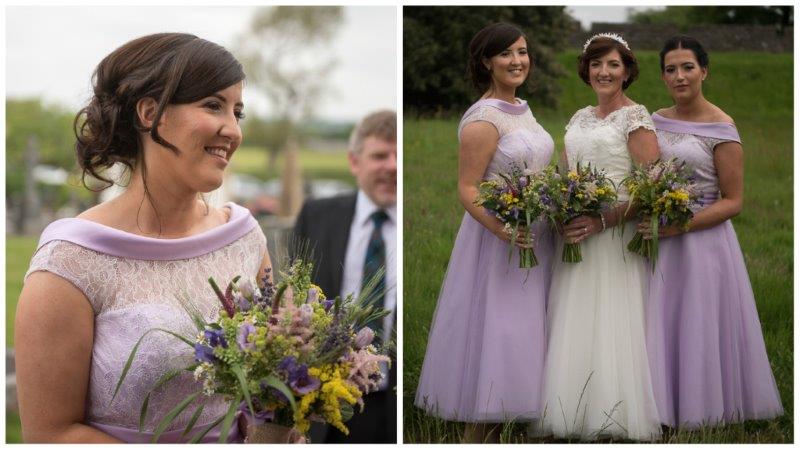 Wedding flowers
House of Elliott, Lisburn created the flowers which were in keeping with the barn dance country theme with bouquets of daisies, lavender, loads of wild flowers, tied with hessian cloth. Other floral décor included flowers in jam jars tied to the pew ends, mini milk churns along the aisle and huge milk churns on the altar, all overflowing with flowers.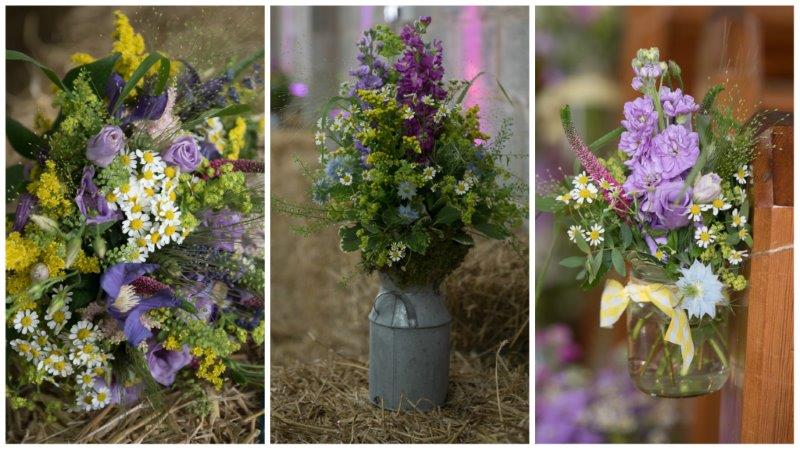 Stationery
Pink Elephant Cards, Lisburn made the stationery.  "This is a charity where children with learning disabilities work," Marie explains. "They were simple with a picture of our house and the wedding venue on the front and a simple grey ribbon, they were unique to us."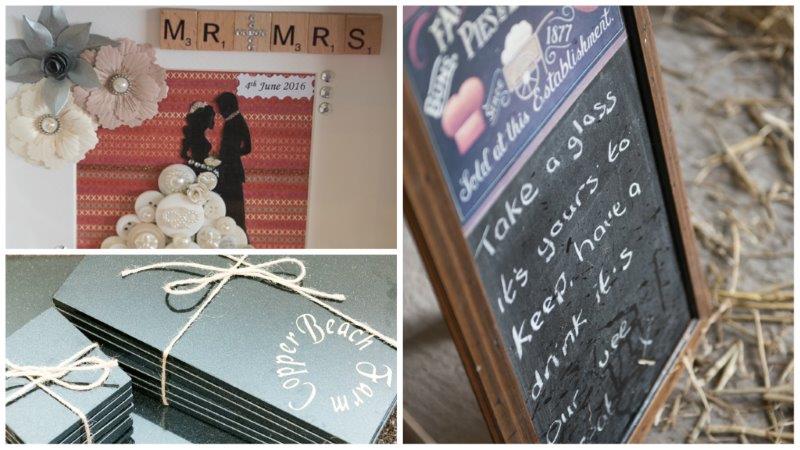 Wedding cake
The couple's neighbour made the wedding cake a gift for the couple. "We had a naked cake, no icing, three layers, decorated with wild berries and flowers and mounted on a pedestal made from the bark of a tree," Marie explains.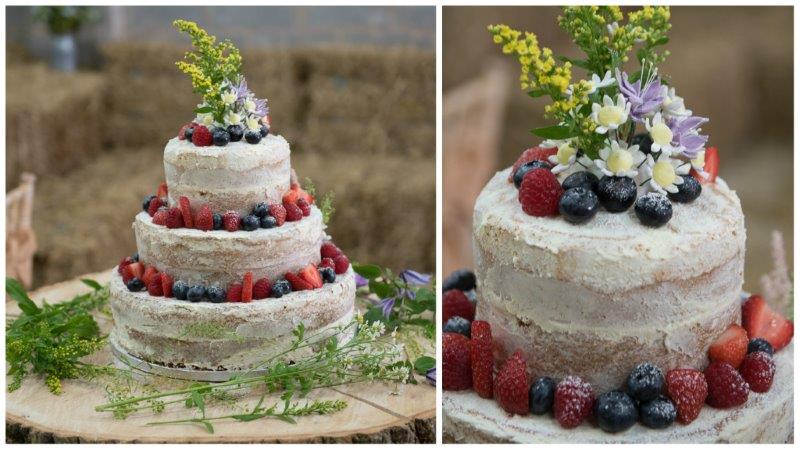 Top Tip
Maire: "I am a very organised person like to plan well in in advance in everything I do.  No last minute rushes for me!"