19 September 2015. Ceremony at Hag's Head, Cliffs of Moher, followed by reception at Gregans's Castle Hotel, The Burren, Co. Clare
A clifftop wedding on the majestic Cliffs of Moher
Photography by This Modern Love
The couple
American couple Lauren and Garrett met through a work course.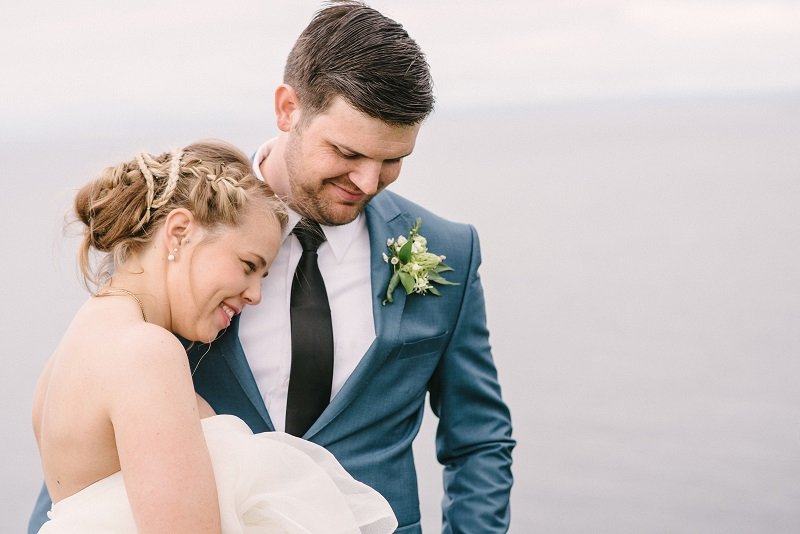 The proposal
It was during a first trip to Ireland on the Cliffs of Moher that Garrett popped the question. "We got there first thing in the morning but the cliffs were completely fogged over," Lauren begins. "We were told to come back in the afternoon when the sun would come out. We spent the day exploring the Burren but when we came back, the fog was still there. Garrett was upset and I couldn't understand why. He just kept mumbling about how he wanted to get a nice picture for our families. He took me to an area where there was a nice view and I thought he set up the camera to take pictures but he actually put it on the video recording and proposed. I've never let anyone see the video because I made a complete fool of myself so that will remain secret forever!"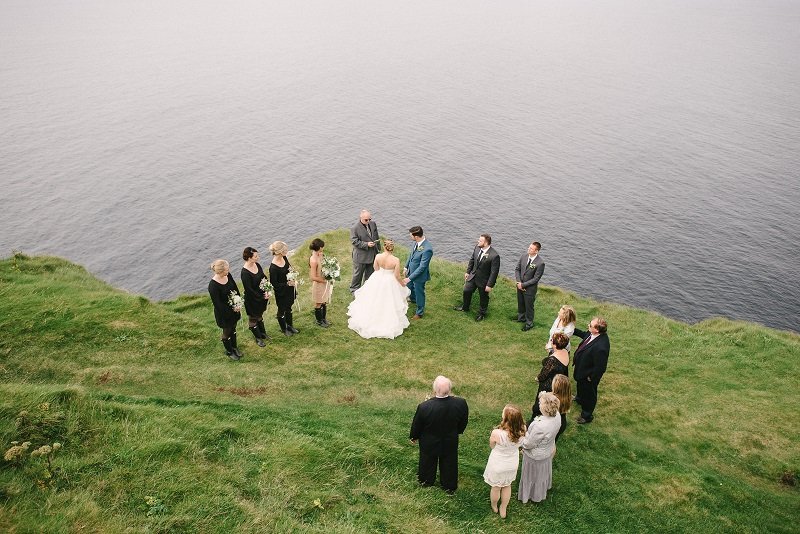 Venue
The couple had their reception at Gregan's Castle Hotel. "We are both suckers for good design and great customer service and this venue had both," Lauren says, "the staff were extremely accommodating. Planning everything from a different country was difficult but the easiest part was Gregan's. Even on the day of the wedding, without notice, they prepared a vegetarian dish for one of my bridesmaids who I had forgotten to mention was a vegetarian. They were extremely kind and welcoming and the hotel was absolutely beautiful. They prepared an eight-course meal for 18 of us and I'm not sure I have ever had food as delicious as that night. I cannot speak highly enough of their staff and chef."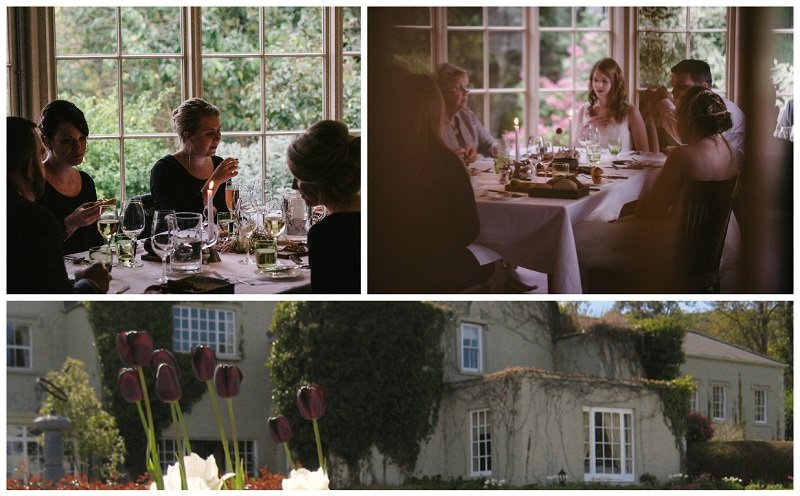 Wedding dress
Lauren looked stunning in a Casablanca wedding dress from Bridal Elegance, Tulsa. "I had two criteria for my wedding dress, number one: to make me look skinny, and number two: to make my boobs look good," Lauren says. "I tried on a number of dresses but the one I chose was super comfortable and easy to move in, and my boobs looked huge. In hindsight I probably should have chosen something more modest. But oh well, they did look pretty awesome!"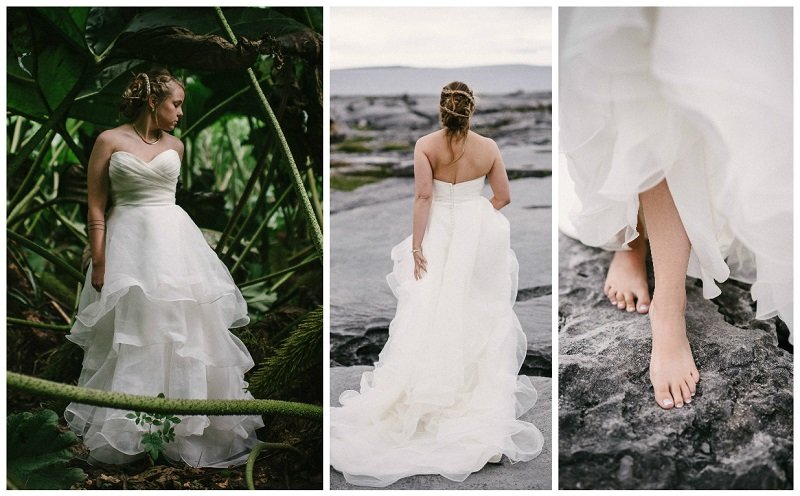 Groomswear
"Garrett loves bright colours so he knew a normal black suit probably wouldn't do; he ordered a teal FAGO suit which was perfect for him," Lauren says.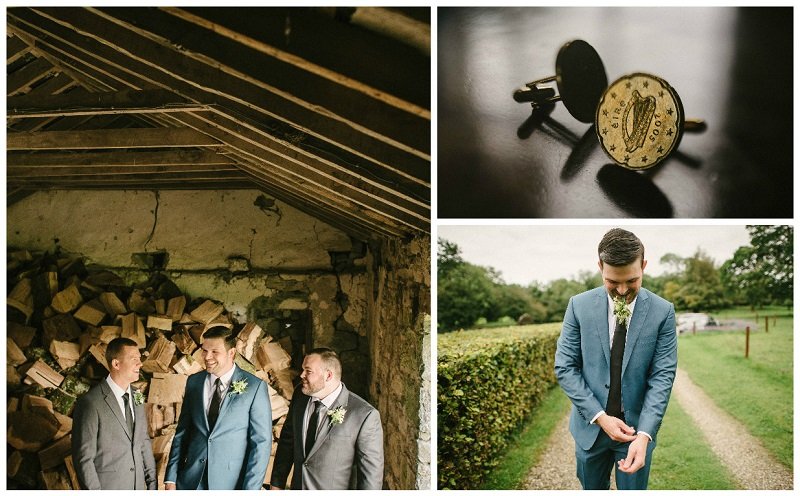 The bridesmaids
"My original plans for my bridesmaids was for them all to wear a simple beige dress that they picked out themselves," Lauren explains, "it turns out it's much harder to find a cute beige dress then I thought. My maid of honour wore a beige 'For Love and Lemons' dress which happens to be one of my favourite brands. I ended up buying a simple black long sleeve PacSun dress for the other girls so that they would be warm and feel comfortable throughout the day."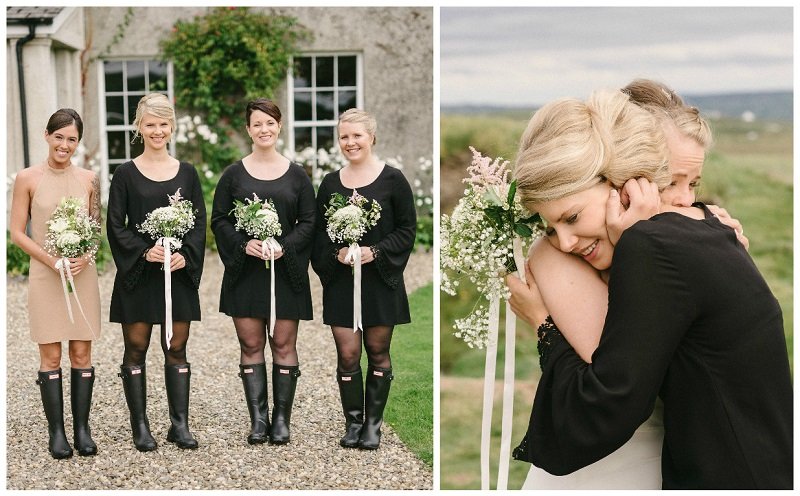 Wedding flowers
Garrett's mother created the wedding flowers. "She has done all the flowers for all her childrens' weddings," Lauren says, "we went to the wholesale flower market in Dublin and I picked out flowers I liked and she arranged them. They turned out absolutely amazing and she even had leftovers to make boutonnières and corsages for everyone."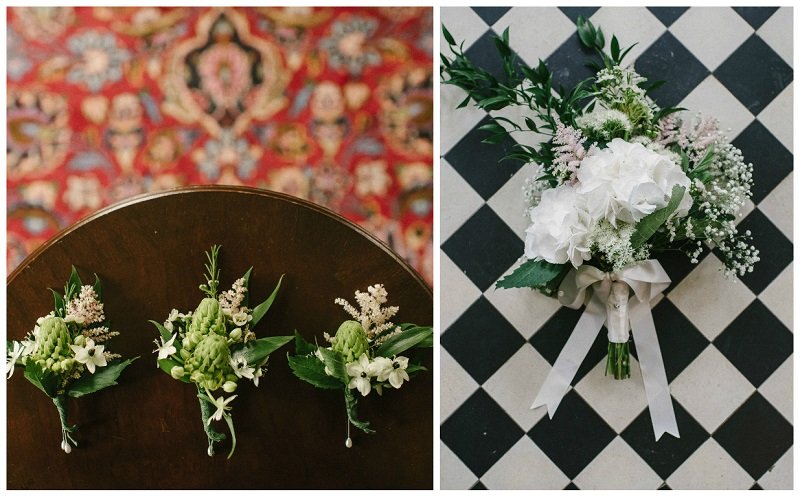 Stationery
"We didn't actually do invitations because when we decided to do a wedding in Ireland, we just told everyone they were welcome to come but that we wouldn't have hurt feelings if they couldn't," Lauren says.
Favourite moment
Garrett: "After the ceremony when we turned around there was a group of people who had stopped to watch the ceremony. Afterwards multiple people came up and asked to take the photos with us so that they could tell their friends and families back home about it.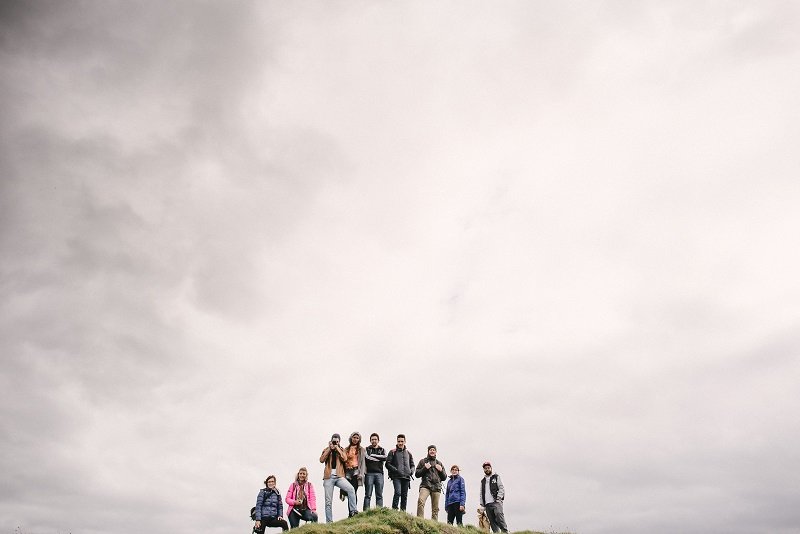 Lauren: "I loved that while we were taking pictures, every car that drove past honked and waved to us. It was fun to have strangers so happy for us. I also loved the walk up the hill with my Papa. My parents died when I was young and he and my grandmother raised me so it was pretty special for him to get to be there and walk me up."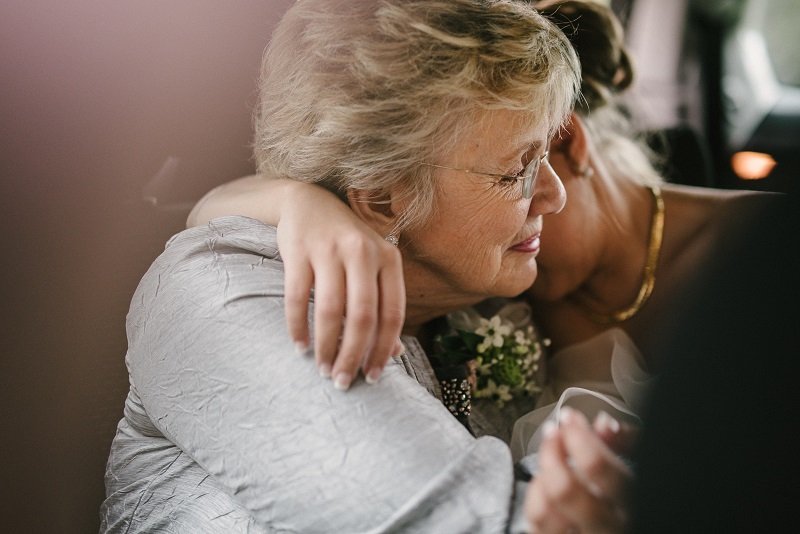 Top Tip
Garrett: "Don't try to plan every little detail. We planned our entire wedding from the States and flew in a week early to finalise all the plans. The wedding couldn't have gone any better and I think it's because we didn't have a dead set plan, instead we planned a few concrete things like the date, photographer and dinner venue, but everything else was just dealt with as it came up."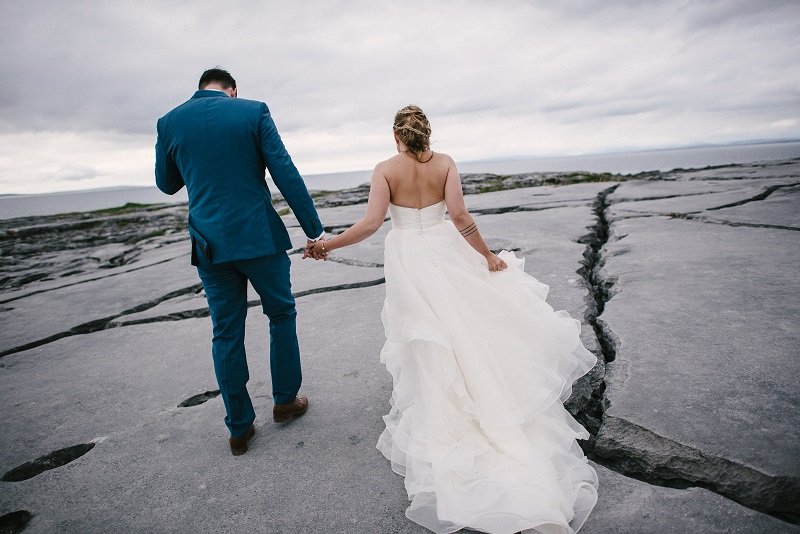 Lauren: "Don't sacrifice something that you want just because it might inconvenience others. That sounds so selfish, but it really is what made our day so fun. I can't tell you that every family member was thrilled with the fact that we chose to get married so far away, but it was so special to have the people we had there. Spend the extra money on a good photographer – one that is going to remember the centrepieces – everyone will remember your photographs and those are what you will keep for the rest of your life. Our photographer Tim was a lifesaver. All the little things that popped up, like a car accident, he just handled. I can't really explain how amazing he was except to say he was the best investment and money we spent on that wedding."