Saturday 1 June 2013, Killadeas Priory Church with a reception at Lough Erne Golf Resort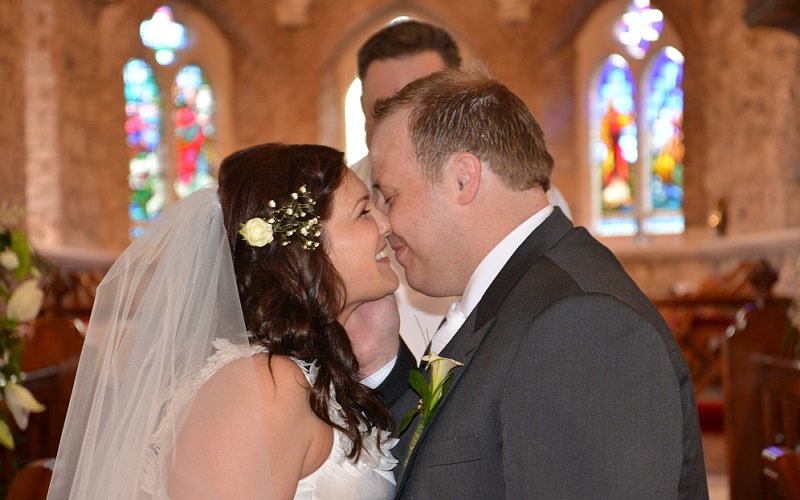 Photography by Bryan Shields Photography
Robert and Erica met as teenagers back in 1998 and on that very day, Erica decided Robert was going to be the man she married – and 15 years later, she did!
The proposal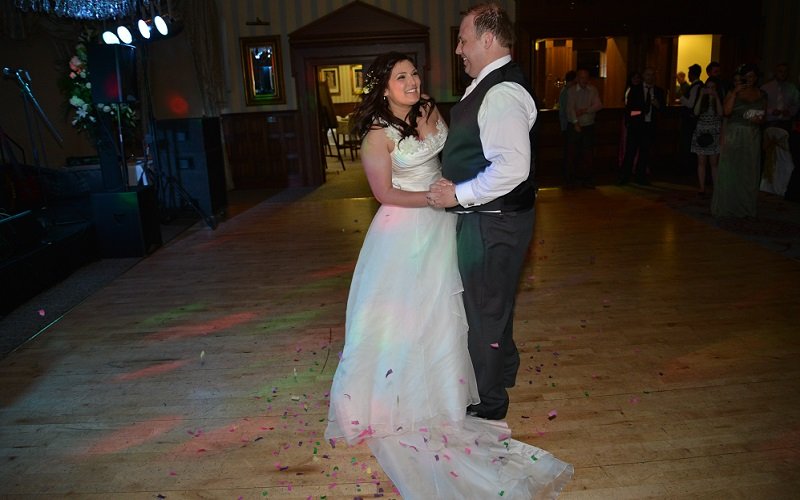 Under the Christmas tree in Disneyland Paris. "I heard a small nervous whisper in my ear "Miss Erica Sarah Davidson, will you be my wife?" Erica reveals. "Christmas is my absolute favourite time of year, so he could not have chosen a better place or time to propose to me."
Wedding reception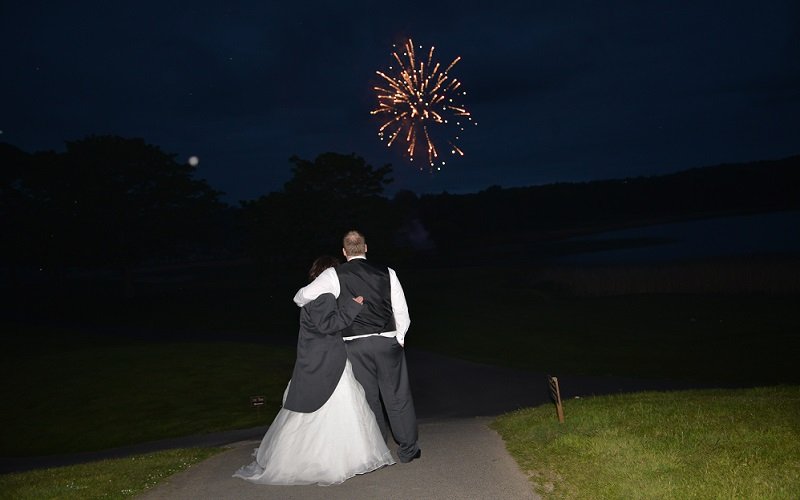 Erica confesses to have been dreaming about her wedding day all her life, so her expectations for this special day were very high! Having heard good reports about Lough Erne Resort, the couple made an appointment with the wedding co-ordinator and went to view the hotel.
"From the second we drove through the gates of the resort we were impressed. The grounds and interior were just stunning and the staff couldn't do enough for us – we were sold!
"This fantastic service continued throughout the whole wedding planning process and on the wedding day. We couldn't have asked for better. The Lough Erne is definitely a dream wedding reception location!"
Wedding theme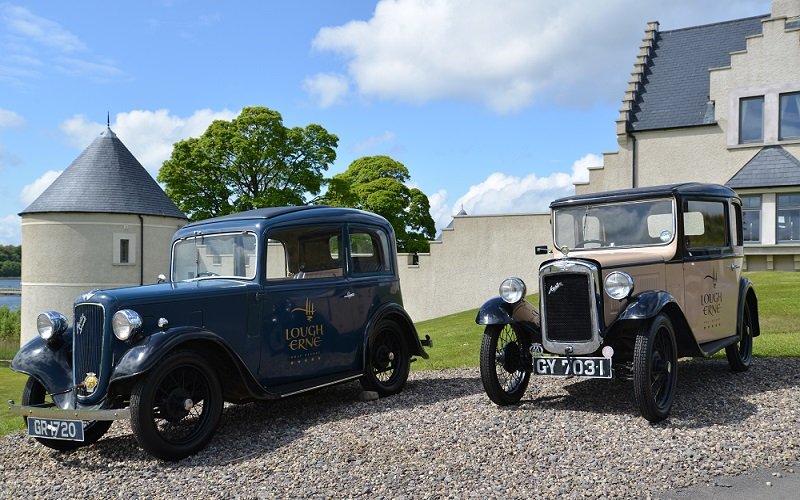 The wedding theme was traditional and Erica looked after all the styling and co-ordinating.  Old vintage cars came from Northernirelandweddingcars.co.uk.
Wedding Flowers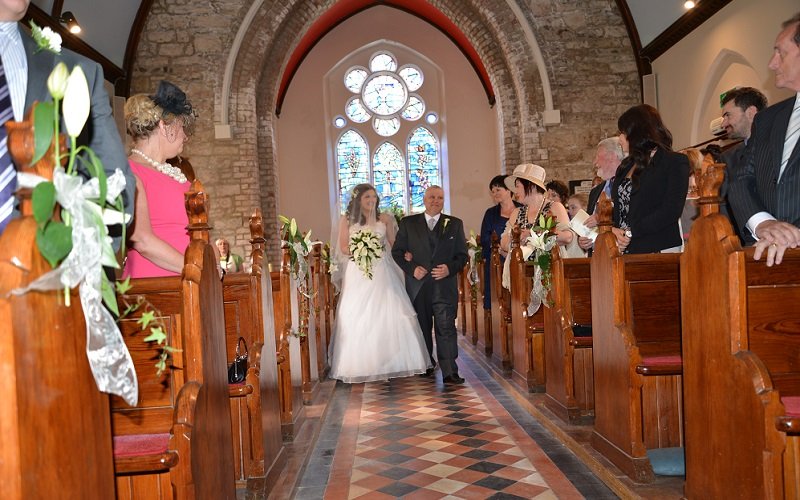 Village Flowers in Tempo created classic bridal bouquets with elegant calla lilies and in the church and reception venue the colour code was white using flowers such as roses, gerbera, lily's and baby's breath all with a dark foliage around them to give depth and fullness.
The chair covers and fairy light back drop on the top table were supplied by Simply Elegant Event Décor.
Wedding dress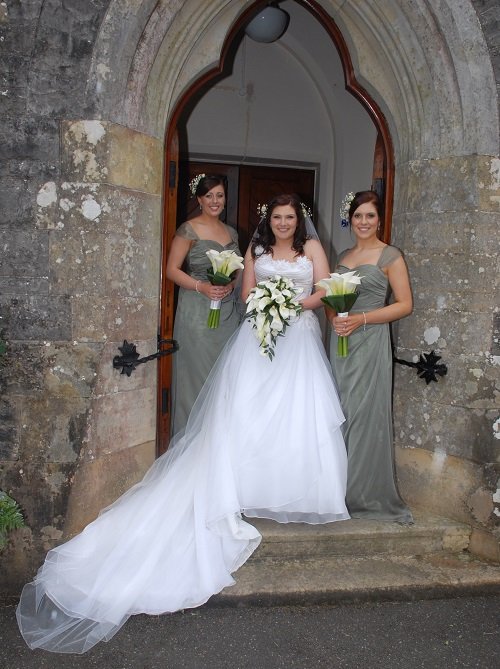 Erica's wedding dress was an English Romantic dress designed by Alan Hannah named Melita.
"When I walked into the shop this was the only dress I could see, it was perfect for a summer wedding with gerbera flower detailing, a silk corset and deluxe organza silk skirt."
Groomswear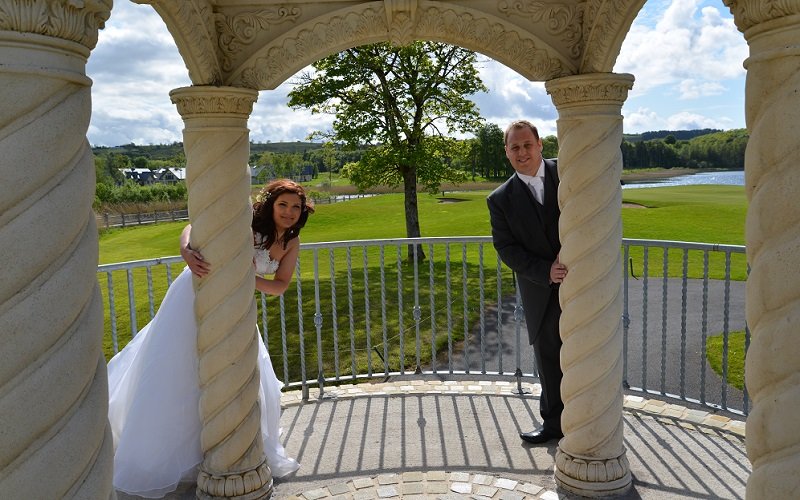 Robert and his groomsmen wore a three piece charcoal grey tails suit from SD Kells.
Bridesmaid dresses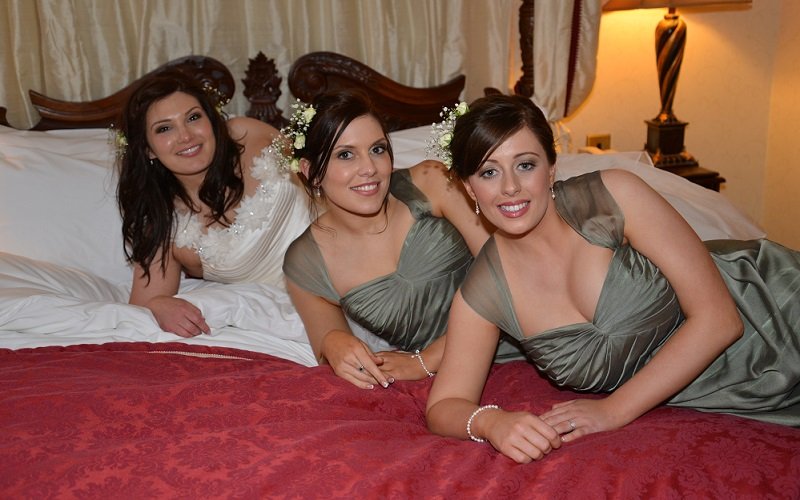 The bridesmaids wore Belsoie dresses from Petticoat Lane. The dresses were long, olive coloured chiffon gowns with adjustable cap style sleeves.
The jewellery was designed by Deborah K Design. "I wanted to keep the emphasis on the dresses so had simple droplet earrings and a bracelet made from pearls and crystals."
Wedding cake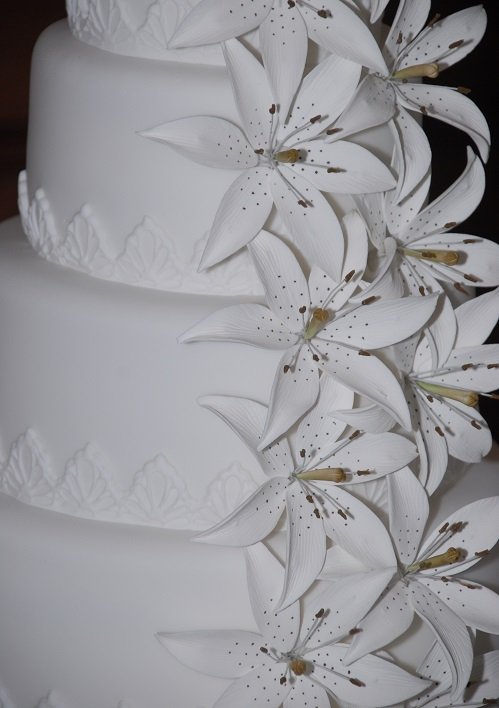 The cake was a five tier masterpiece by Melting Moments featuring decorative white lilies and different flavoured tiers.
Your favourite moment: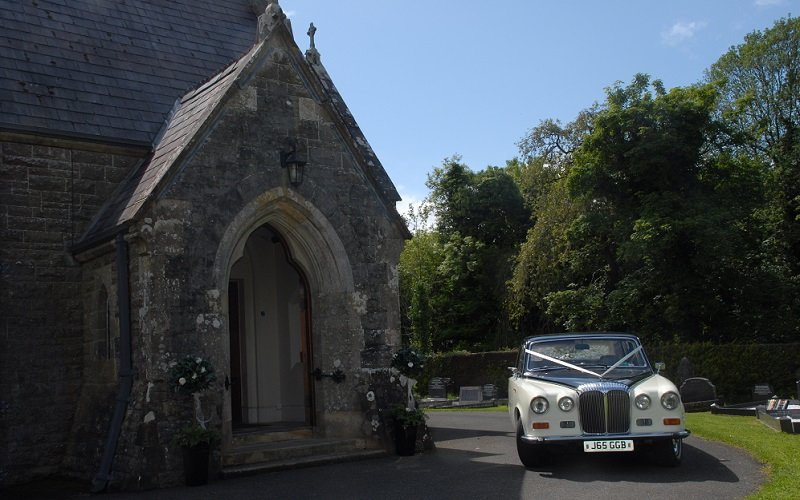 Groom: The minister announcing the bride's arrival and watching my wife walk down the isle towards me.
Bride: Walking down the isle to my husband who was smiling at me, the whole marriage ceremony was very special to me.