3rd June 2016. Ceremony at St. Patrick's Church, Armagh, followed by reception at Four Seasons Hotel, Monaghan
Photography by Ciaran O'Neill
This couple hooked up with help from a friendly matchmaker!
The couple
"Paul and I met in Macari's Newsagents, Armagh in 2010," Edel begins. "I worked in the shop and Paul would have come in every week to collect the Motorsport News that was left over each week for him. Paul started to collect the paper every Monday between 12pm-1pm as I was working the lunch hour myself. We would have talked for ages and we didn't even know each other's names – only I knew he was McConnell which was written on his paper.  One day Sharon and Brenda arrived back from lunch early. Paul and I were obviously standing talking and once Paul left Sharon said, 'oh you two would make a lovely couple. I am getting his number for you'. She did and let's say the rest is history!"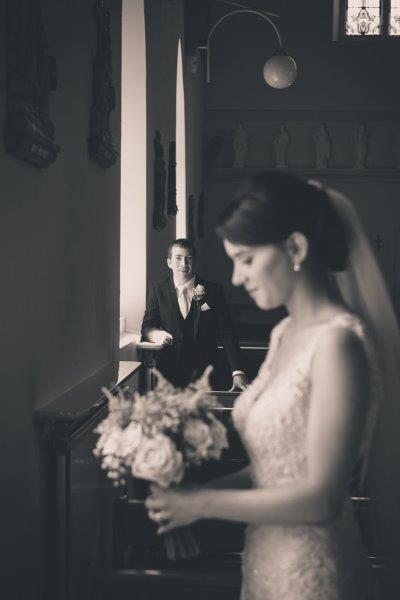 The proposal
Paul popped the question back in February 2013 in Carlingford. "We were walking around the castle in the wind and rain," Edel recalls. "I noticed Paul's shoelace was undone so I said to him to tie it.  While he was tying it I mentioned people might think he was proposing kneeling down on one knee. He said yep it sure does. Then he said, 'Edel will you marry me?' I thought he was joking because Paul is not romantic. He was serious! We went a few days later to choose the ring at Jack Murphy Jewellers, Newry and we told family and friends about a month later as I had to get my engagement ring especially made."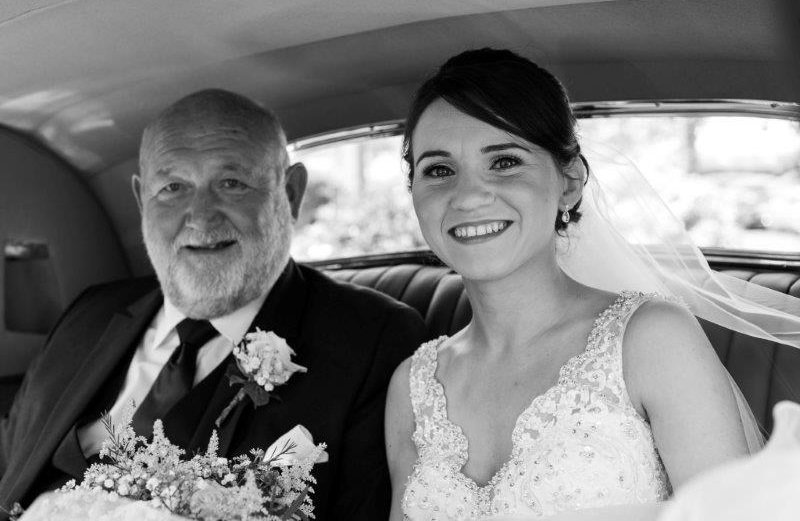 Venue
The reception venue to pick was an easy decision for the couple who chose the Four Seasons Hotel, Monaghan.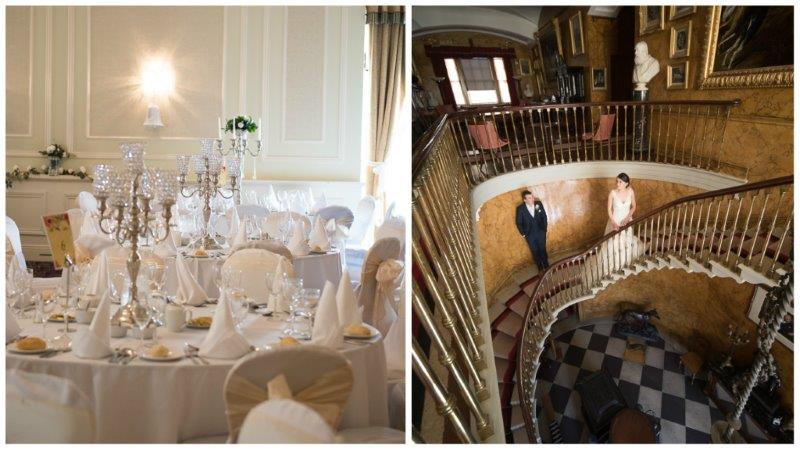 Wedding dress
The bride looked radiant in a Ronal Joyce wedding dress from McElhinneys, Ballybofey. "I didn't choose to try on my dress; my Mummy picked it for me and it was the first one I tried on thinking, 'ah I will get it out of the way,' Edel recalls. "But once I tried it on I fell in love. All the other dresses didn't stand up to it and knew it was the one! The dress I chose was the complete opposite of what I thought I would have picked."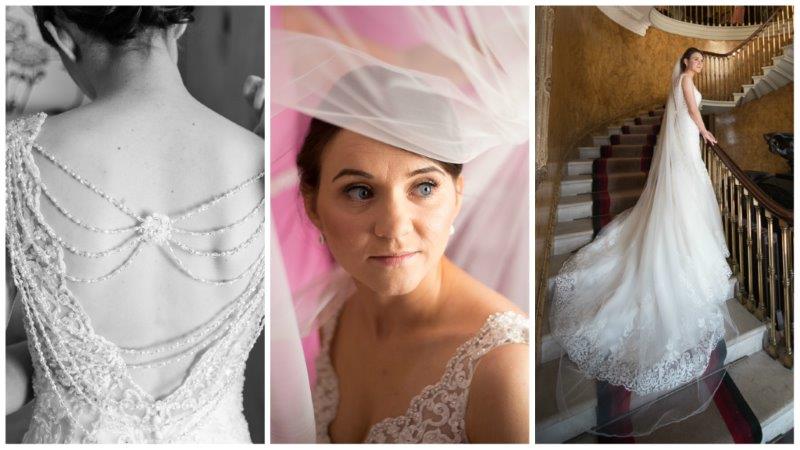 Groomswear
Paul wore a suit from RED Groomswear, Cookstown. It was the Azzurri: Blue Slim Fit Wedding three-piece suit. The groom's suit was accessorised with an ivory shirt and ivory textured tie to complete, the groomsmen wore navy ties.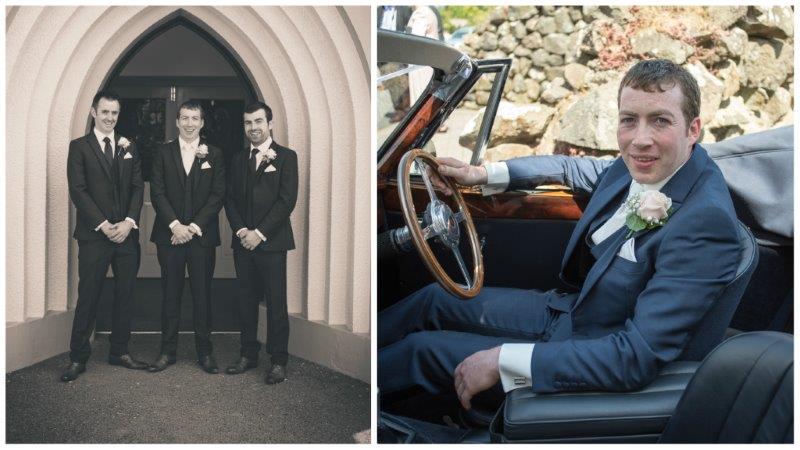 The bridesmaids
The bridesmaids wore True Bridesmaids gowns from Pronupita, Belfast.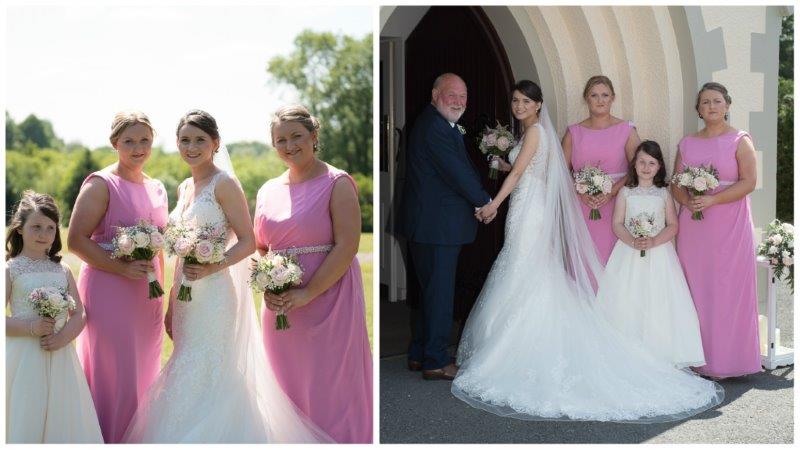 Wedding flowers
"Pinterest was a great help choosing my wedding flowers," Edel says. "I love roses and daisies and wanted to include both in my bouquet. I also wanted texture in the bouquet. I visited my florist will loads of ideas and photos and she created the perfect bouquet for me. They were made by Kay Casey – a local woman from Armagh City."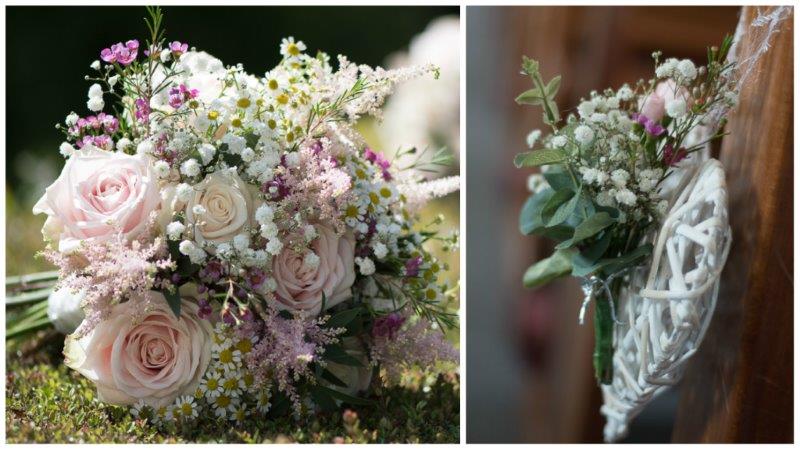 Stationery
Ciara Patrick Designs in Cookstown designed the wedding stationery.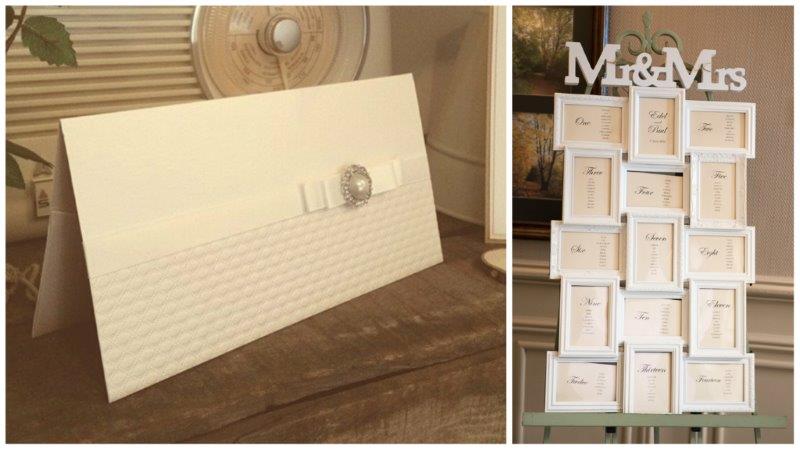 Wedding cake
Johnston's Bakery in Armagh created the three-tiered wedding cake in flavours; fruit, plain and chocolate. "I wanted a keepsake from our cake so I got a personalised cake topper," Edel explains, "it was Paul in his work clothes, me in wedding dress and we couldn't forget our dog Charlie. It was made by a lovely woman called Cheryl from Artlocke Designs."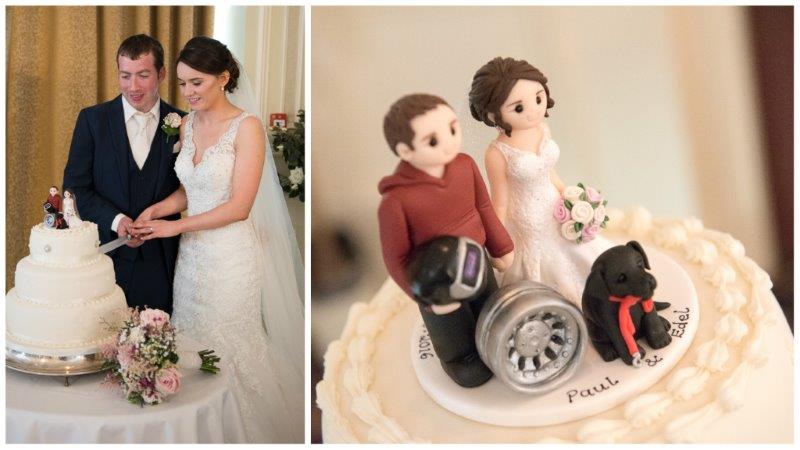 Favourite moment
Paul: Getting to drive the Jaguar XK140. Apart from that watching Edel walk up the aisle one last time as Edel McLeod before she became Mrs McConnell.
Edel: The ceremony was highlight of mine; walking up the aisle with my daddy and seeing Paul waiting for me was very surreal.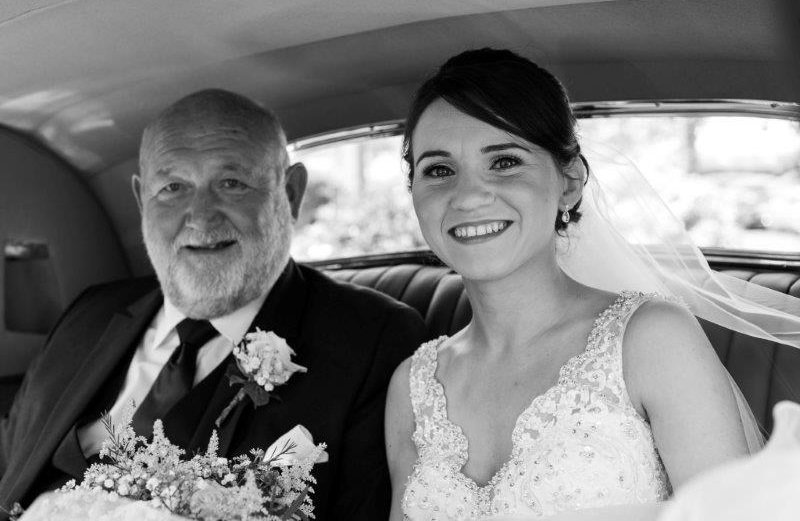 Top Tip
Paul: Get a really good videographer (Paul Hughes Videographer, Keady) and photographer like ours. The video and pictures make your day last forever.
Edel: Don't try and please everyone. It's your wedding day, do what you love, invite the people you want and make sure it's the best day our life. Also try to be organised as soon as possible and it will eliminate any stress when it starts to get closer to the big day. Paul and I won Ciaran O'Neill's competition at the NI Wedding Journal Online show at the King's Hall in February 2014. This was the first and last show Paul was going to! Good job we went as we ended up winning the £2000 prize. We couldn't believe we won as we never win anything.