11th September 2015. Ceremony and reception at Lusty Beg Island, Fermanagh
Photography by Mark Barnes
This globetrotting couple chose an island venue for their travel-themed day
The couple
"Stuart and I were friends for a few years before we started a relationship so we knew each other quite well when we started dating," Clíodhna begins.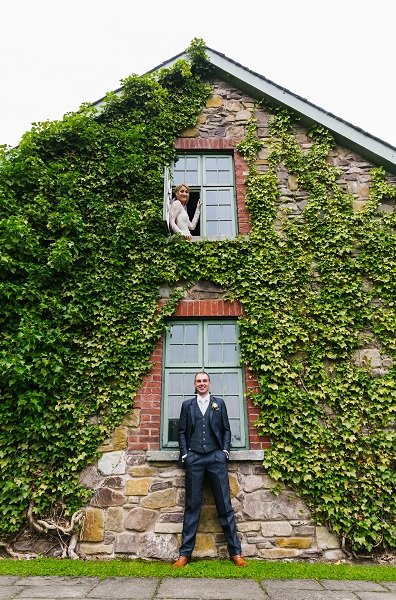 The proposal
Stuart popped the question one Christmas Eve. "Christmas Eve is my favourite day of the year and this was our first Christmas in our new house," Clíodhna says. "I came home to a house filled with candles and a ring surrounded by more candles in the middle of the room. Stuart was hiding and when I seen the ring he came out and got down on one knee.  He is not typically romantic and we had just bought our house a few months before so I definitely wasn't expecting it.  As cheesy as it sounds it really was perfect."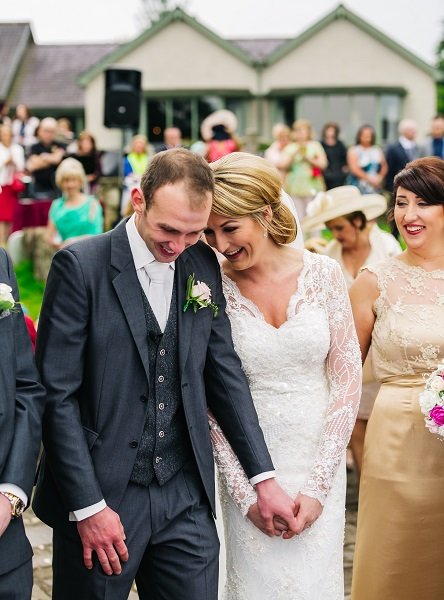 Venue
"As we both come from different backgrounds we decided to have a non-religious ceremony," Clíodhna explains. "This meant that churches/chapels were out we wanted a wedding venue that we could have the whole day at, but that also offered somewhere special for the ceremony.  Stuart's mum suggested Lusty Beg so we arranged to go up for the day with both families and fell in love with it.  We booked it the week after and I am glad we did as it was such a fab venue with such amazing staff.  Most of our family and friends stayed for a few days so it was like having our own private island for one giant party.  The atmosphere was so relaxed that no one got stressed."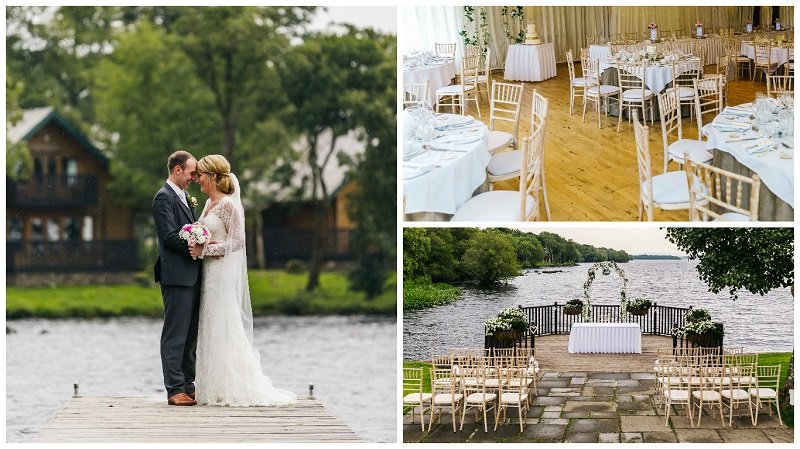 Theme
The globetrotting couple opted for a vintage travel theme. "Stuart and I love to travel and we booked a backpacking trip across Asia and New Zealand after six months together," Clíodhna says. "We spent 18 months travelling and had an amazing time.  I don't think you survive a trip like that with just anyone and it definitely brought us so close together.
"We used a gold compass and vintage map in most things; from our invitations, through to the cake.  The tables were all named after the different countries we had visited.  The table name cards were in the style of vintage postcards and our guest book was on gold mapped paper."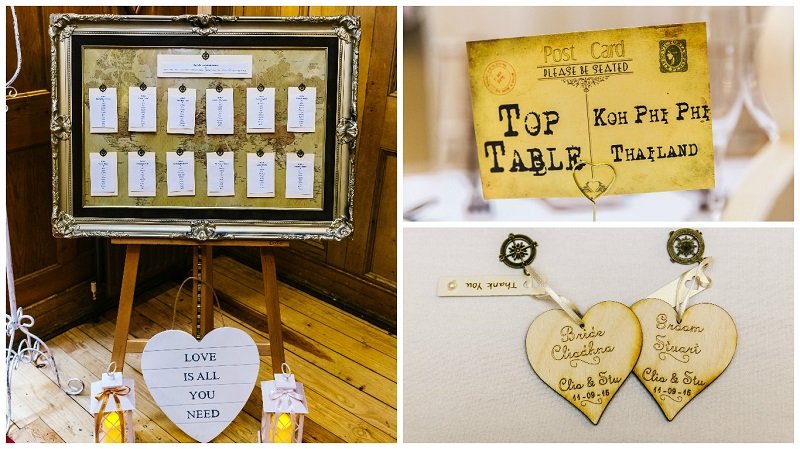 Wedding dress
The bride looked sensational is a Riki Dalal dress from Forever Bridal, Belfast. "The Forever Bridal team were amazing; they made the whole experience so special and were so honest about what style of dress suited me and which didn't," Clíodhna enthuses. "The dress I chose was the complete opposite of what I thought I would have picked but as soon as I tried it on there was no doubt that this was the one I wanted."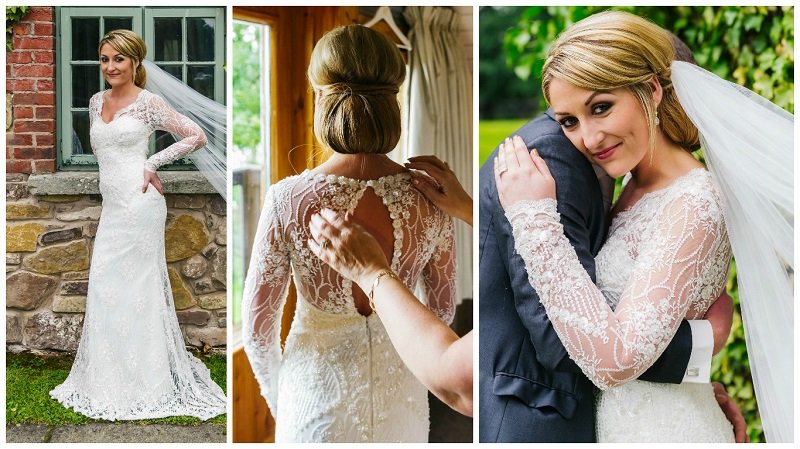 Groomswear
The groom and groomsmen got their suits from Focus Ni in Bangor.  "Again the service here was fantastic, they spent a lot of time finding out about the style of the wedding and trying on different suits and ties etc. and making sure that Stuart was comfortable and happy with his choice," Clíodhna says. "He wore a dark grey suit which a tweed waistcoat that had a fleck of gold through it to match the bridesmaids' dresses."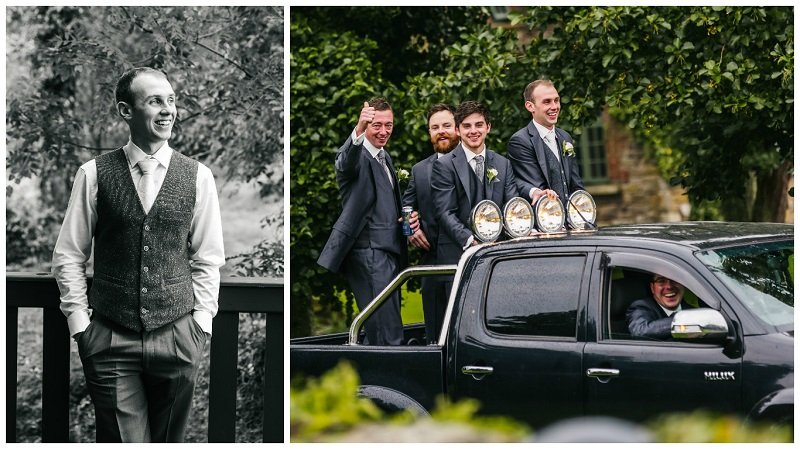 The bridesmaids
The bridesmaids wore gold gowns that were made by dressmaker Rosaleen Fenlon who is based in Ballykelly, Limavady.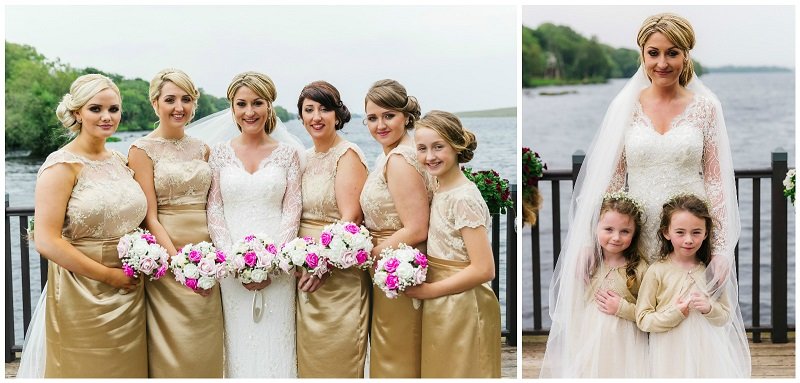 Wedding flowers
Forever Petals, Crumlin supplied the wedding flowers. "They used a mixture of real and foam flowers, mainly roses and gypsophila, and the great thing about the foam flowers is I get to keep my bouquet forever," Clíodhna says. "They were also amazing to deal with and couldn't do enough to help."
Wedding cake
Richard from Artistic Cake Creations, Antrim designed the wedding cake incorporating the travel theme.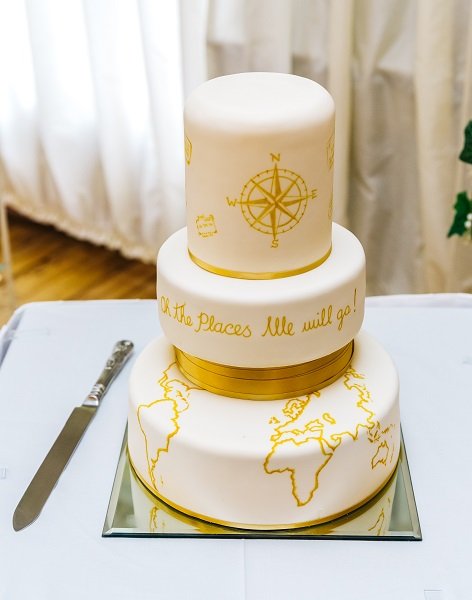 Favourite moment
Stuart:  "When the registrar announced us man and wife – the feeling was unreal!"
Clíodhna: "When the dancing started – the dancefloor was packed from the first song and stayed that way the whole night, it was great to see everyone enjoying our special day and having as much fun as we were. Fiddler Adam got our party started – we had a short ceili to start with then a few classics like Rock The Boat to get everyone moving, then we had DJ Barney from Star Trax disco to follow."