July 15th 2016. Ceremony at St Colemans Cathedral,Cobh followed by reception at Fota Island Resort Cork
This fashion forward bride wore a chic two-piece by Turkish designer Tarik Ediz
Photos by Paper Hearts Photography
The couple
"We met about 10 years ago in a club in Cork when we were both in college," Amanda begins, "I chased Darren around for the night until he gave in and agreed to have a drink with me! He never lets me forget that I did the chasing."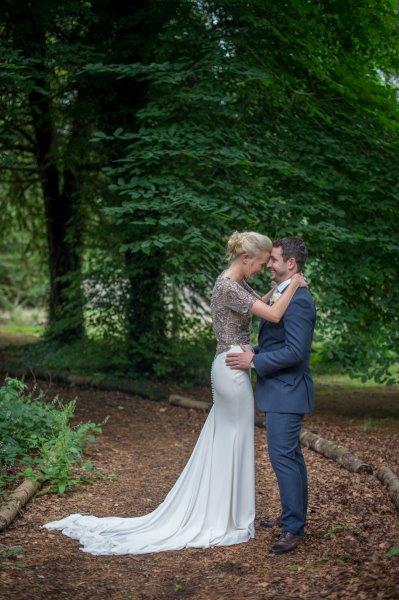 The proposal
"We took a trip to Dubai in June 2016 to celebrate Darren's 30th birthday. On our second night we had arranged a trip to the Burj Al Arab hotel for cocktails and views," Amada recalls. "I was ready first, waiting on Darren and growing frustrated. I was actually giving out to him for taking so long while he was fumbling to get the ring out of his pocket and get down on one knee! Darren proposed with a fake ring so the next day we went to jewellers. I got to pick everything and the ring was totally custom-made and it was just an amazing experience."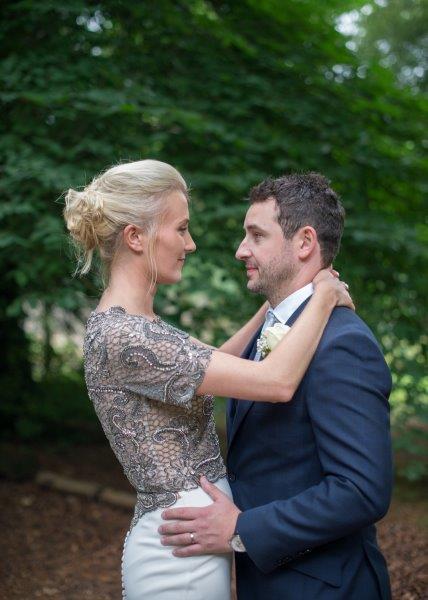 Venue
"The minute we drove through the gates of Fota we loved it," Amada says. "It's hard to beat Fota. We had looked at other venues and just continually went back to Fota. Because we met in Cork we wanted to host the wedding there. A lot of our friends and family are in Munster so it was where it."
Photography
Photos by Paper Hearts captured the wedding photos.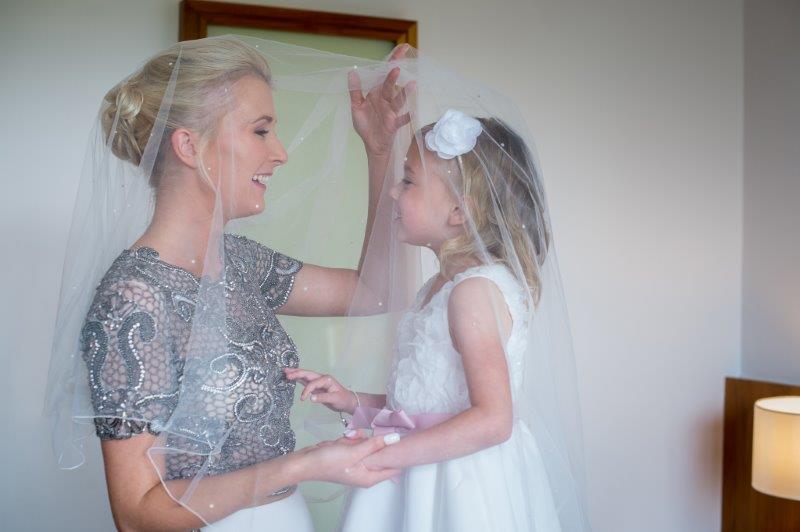 Wedding dress
The bride looked radiant in a Tarik Ediz two-piece from Folkster Bridal Kilkenny. "I never wanted a standard dress and i just love the idea that the top can be worn again," Amanda says.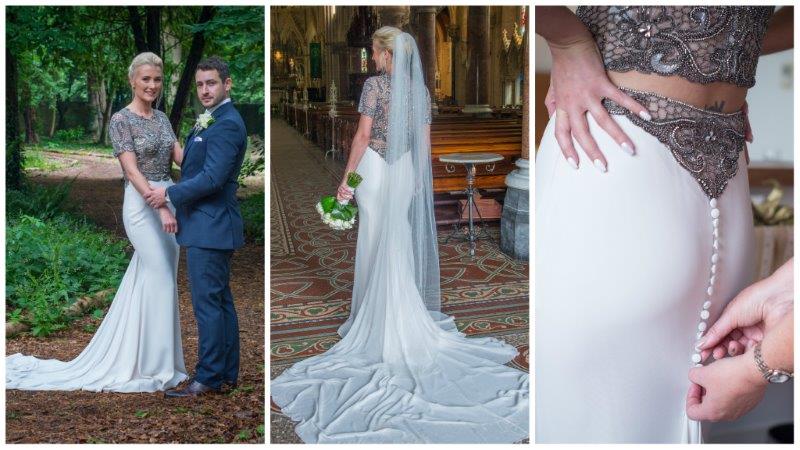 Grooms wear
The groom wore a custom-made navy three-piece suit from Hacketts, Dublin. "We wanted to have the groomsmen different, so they had a contrasting grey suit with navy tie and pocket square," Amada says, "I feel the difference makes the bride and groom more individual versus the groom and groomsmen all in the same suits."
The bridesmaids
The bridesmaids wore dusty rose dresses from Debenhams.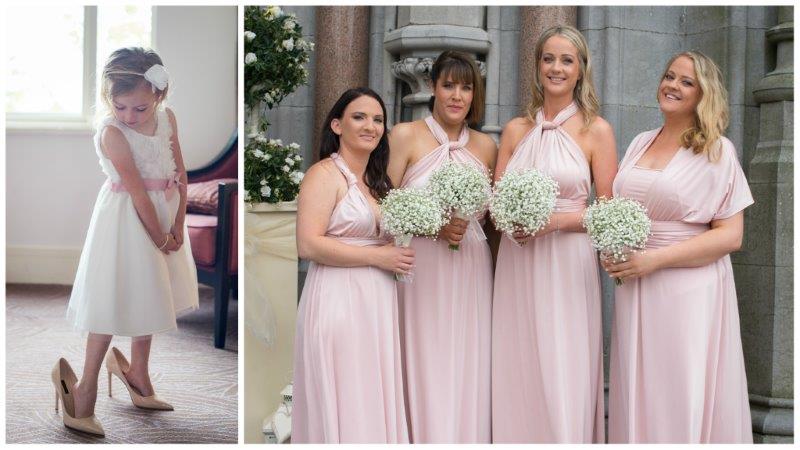 Wedding flowers
Flower Power, Glounthaune created the wedding flowers. The bride opted for a bouquet of cream roses and freesia, and the bridesmaids had babies breath.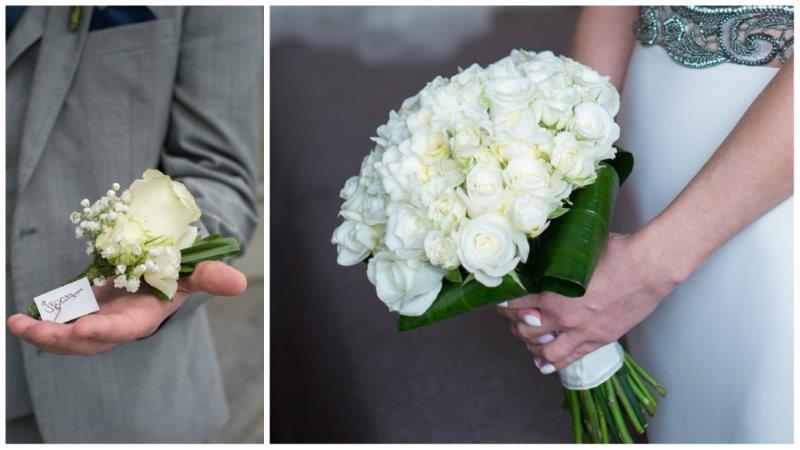 Stationery
Paul Delany Art created the wedding stationery.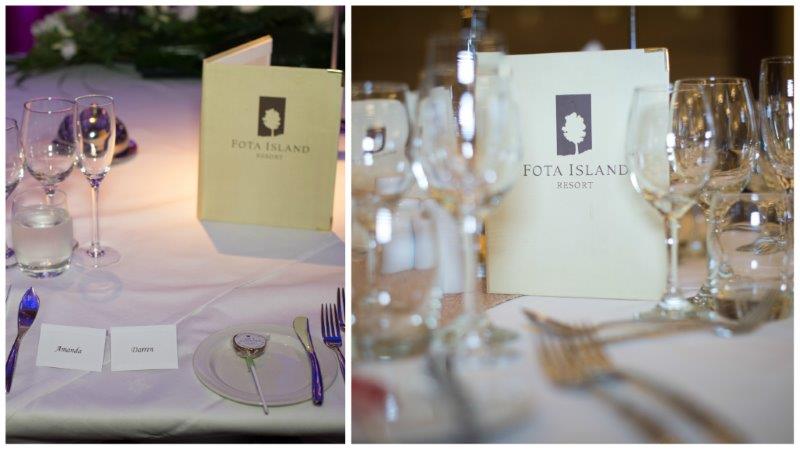 Wedding cake
Daisy Chain Cakes, Cork made the three-tier wedding cake in flavours chocolate biscuit, lemon sponge and lemon crème.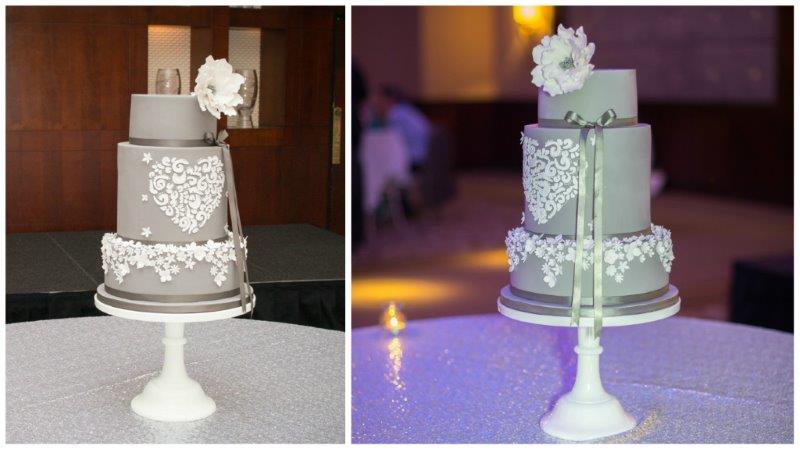 Favourite moment
Darren: "The bride walking down the aisle with our two children."
Amanda: "Seeing Darren at the top of the altar waiting for me. I think I practically ran up the aisle. I was so nervous about the walk up the aisle for the months leading up to the wedding but I loved it, I was so excited and happy. I also enjoyed the morning after. Waking up as Mrs. Keane was pretty special."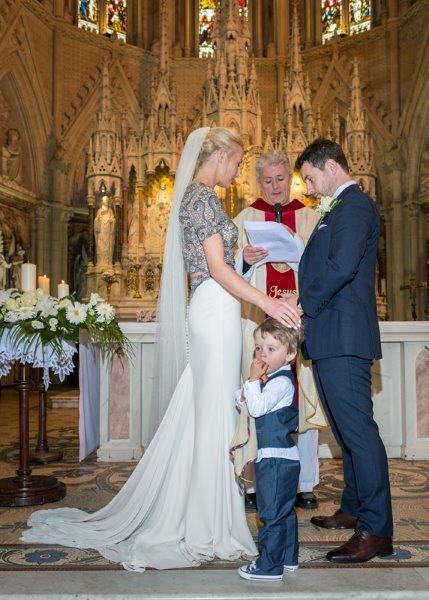 Top Tip
Paul: "The day goes really fast so try not to stress and enjoy it. It'll be a long time before you have all of your friends and family in the same room together to celebrate so make the most of it."
Amanda: "If someone offers to help you plan or do anything; take it. Don't try to do it all yourself. It shouldn't be stressful. Don't sweat the tiny minute details."