HOW THEY MET
Cathy and Lance first met in 2011 when she moved home from Brighton and started temping in Audi, Belfast to save money. She quickly got the reputation as 'the coffee dock girl.' Cathy tells all; 'another receptionist did a little bit of quizzing for him, and then all of a sudden Lance starts to really like coffee. He will say I couldn't resist the charm of a sales man, it was really the free car washes I was after.'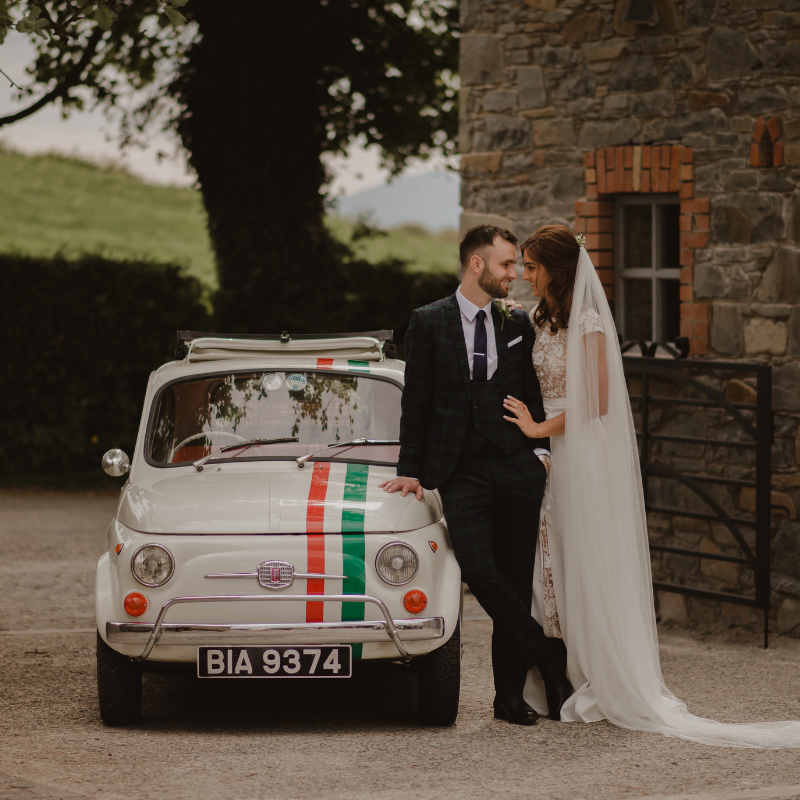 Instead of talking Cathy into buying a new Audi, Lance convinced her into letting him take her on a date. Just a casual coffee date at Starbucks, followed by a drive thru milkshake, who could resist that? Cathy describes it as not the most extravangent or expensive date, but it was perfect. 'It was a farmer girl meeting a city boy, but we did have a lot more in common than expected, there was never an awkward moment. Our colleagues said we were the male and female version of each other, I wasn't sure whether to take that as a compliment…I'm still not sure.'
THE PROPOSAL
'I don't know what my opinion is on love at first sight is, but it sure didn't take us long to know that one day we would be The Walkers,' recalls Cathy. My mum could tell Lance was 'the one' straightaway, and I must admit she is rarely wrong. Lance had his feet firmly under the table fairly quickly, but not without getting his new John Deer boiler suit to earn his way on the farm.'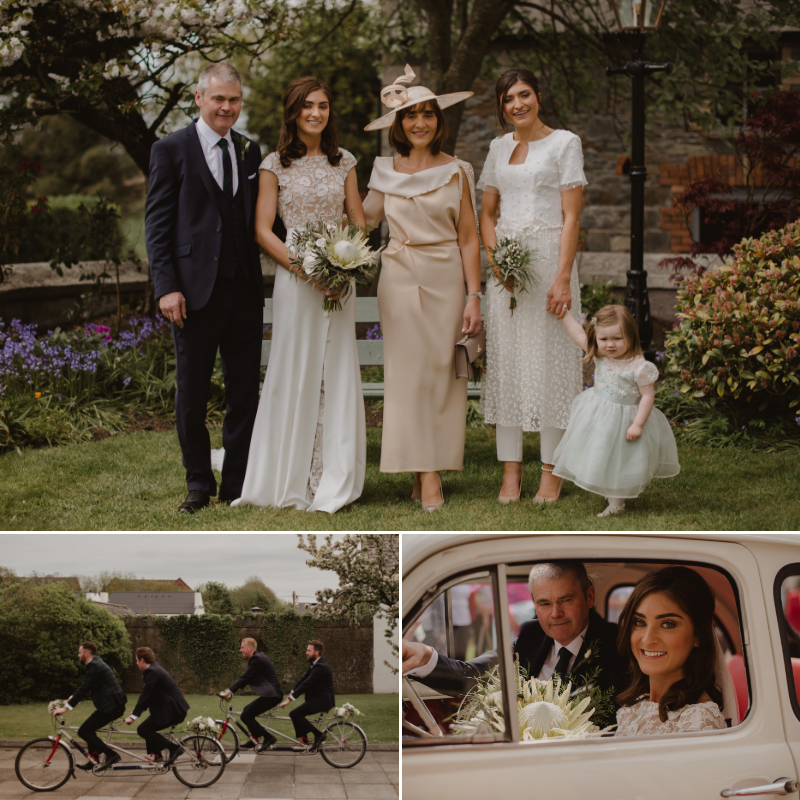 Dunluce Castle plays a big part in this couple's love story, they took a tour when they first started dating, and is now the place Lance decided he wanted to pop the question. 'You see ever since I watched How To Lose A Guy In 10 Days, I've been obsessed with yellow diamonds,' jokes Cathy. 'Lance surprised me one afternoon with an appointment to design my own engagement ring, he knows me so well. About a year later, I'm patiently waiting to see this year, when he suddenly pulls into our yard in a vintage VW Camper Van.'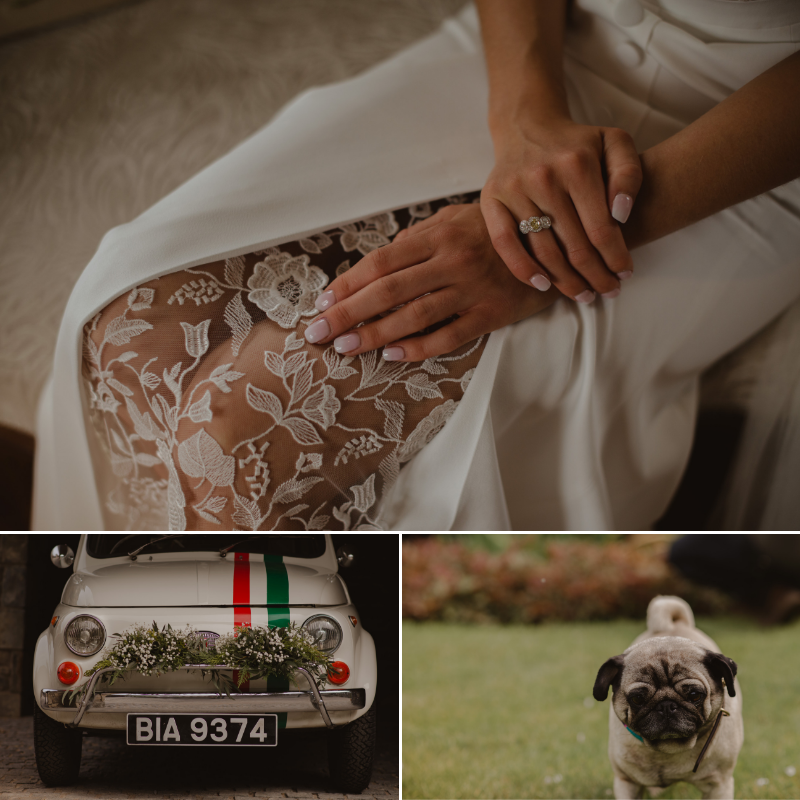 'For various reasons I knew it was coming so of course I got my nails done for my impending ring photo-shoot. He doesn't like me admitting that I did have my suspicions, but I was excited to see what he had planned. We filled some of the day with other activities and eventually decided to 'go for a walk' before dinner at the castle. So after carefully choosing my outfit for the big moment, we pull up to the gates…and it was closed. Checking the opening hours would have been a great idea,' she joked. 'Lance abandoned me and went to charm his way in, so we at least could have 15 minutes. It was a day we won't forget, and we wouldn't change it for the world.'
THE RECEPTION
Cathy and Lance were keen to have somewhere that was a new experience for their guests, so that led them to Ballymagarvey Village. 'My first visit was with Lance along with my parents to one of their open evenings and I fell in love with it instantly,' shares Cathy.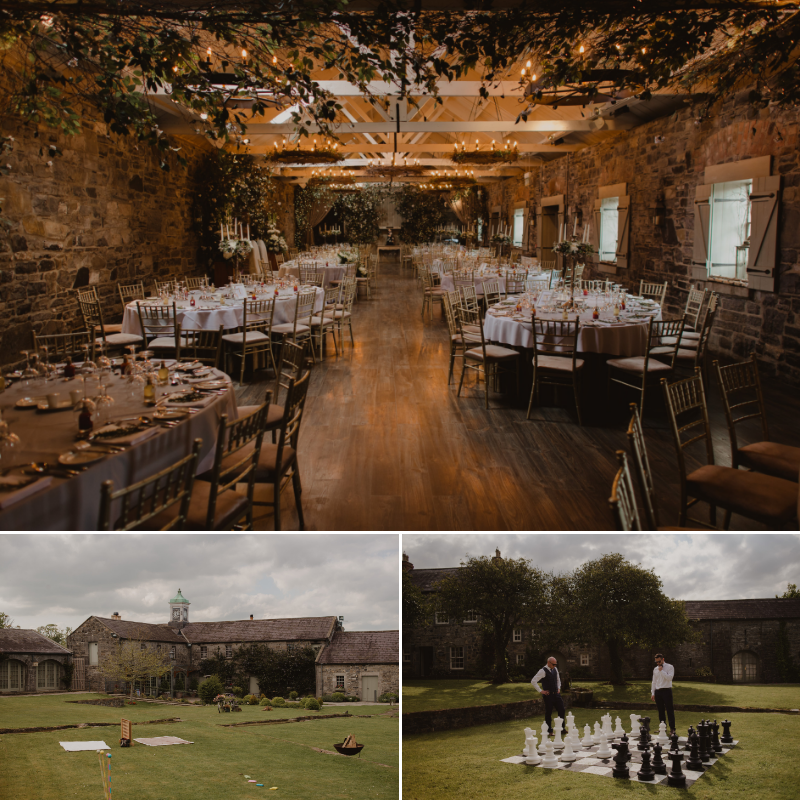 'We must commend the staff as they were so welcoming and nothing was ever as issue. The main room twinkled with fairy lights and I could hardly see anything that I would want to add. The whole venue is so cosy, filled with character and you feel right at home.'
THE DÉCOR
Cathy had a tribe of helping hands assisting her with styling decisions; 'my mum and a squad of her friends all worked on the flowers for the day, they created beautiful floral rings for the candelabras ad floral arrangements to dress the top table and archway. My brother-in-law was under strict instructions to chop down trees for this and no wonky branch would do!'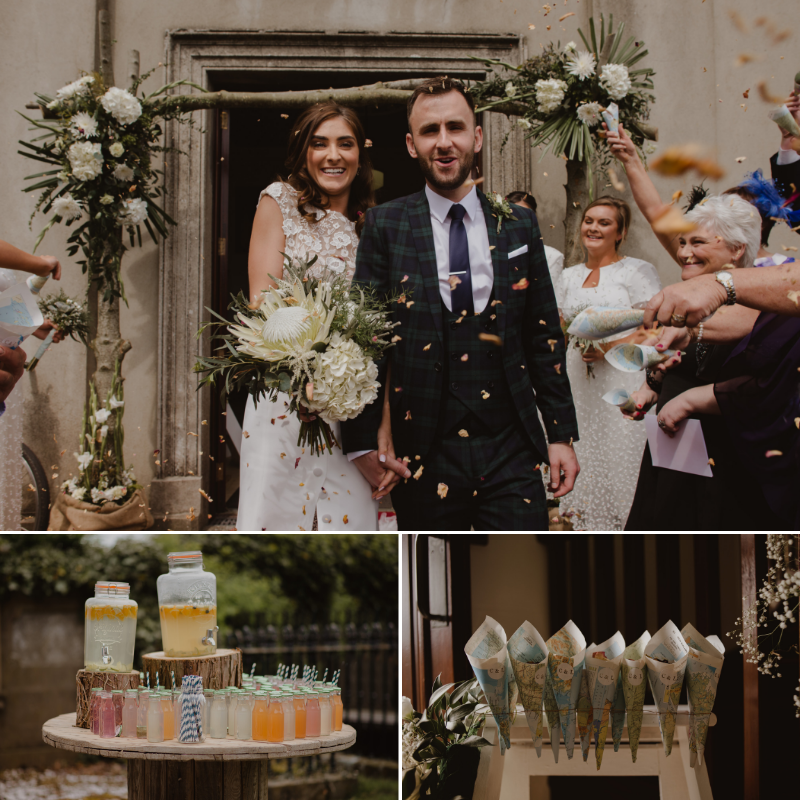 Cathy, a talented artist, drew and designed their invitations herself; 'we wanted them to be personal to us. We also dried out rose petals from my Nana's garden the previous year for our confetti cones, which were made from my Papa's old atlas. I must confess that our house was full of chaos, at times but it kept the excitement going, and meant a lot to both of us! We made oils and dressings for our guests favours, my Dad was on quality control, we thought that best instead of cooking anything.'
WHAT THE BRIDE WORE…& THE REST
Cathy basically fell in love with her dress the second she stepped through the doors of The White Gallery in Newry. 'I didn't want to give in too quickly as I loved trying on potential dresses so I continued my search. However, I still resorted back to my original choice which maybe wasn't what I originally had in mind, but I was comfortable and it felt like me. I knew Lance would love it too! I would say I am little obsessed with shoes and bought Alexandre Birman heels which were so simple but worked perfectly with my dress.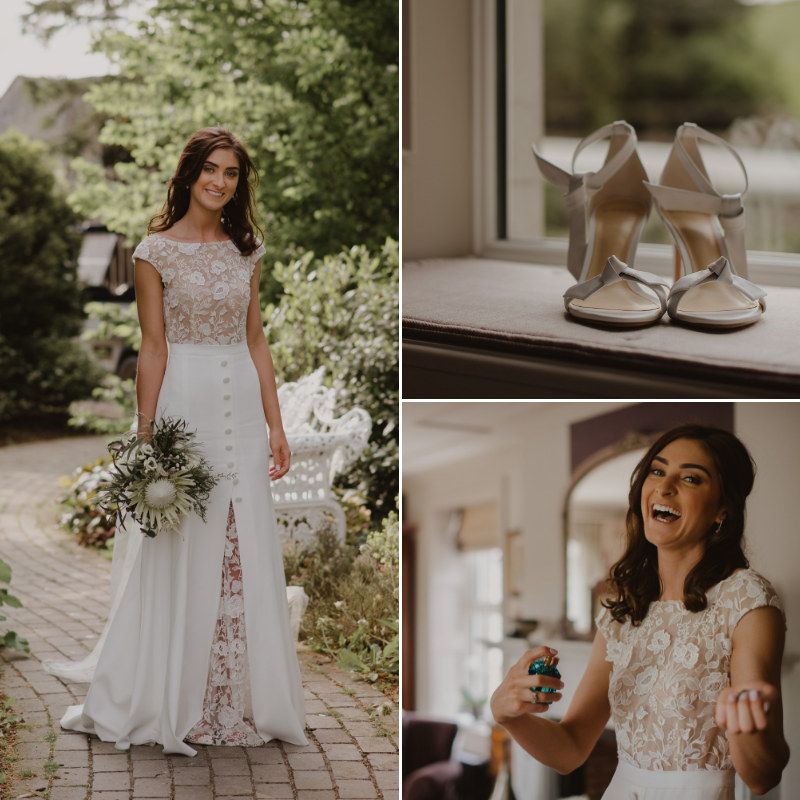 Cathy wanted something different for her bridesmaids, 'I had a design in mind and went to Una Rodden to make it happen, I worked with her during my placement year and I knew she was fab! I really value Una's opinion, and we had great fun working on these dress/trousers combos.'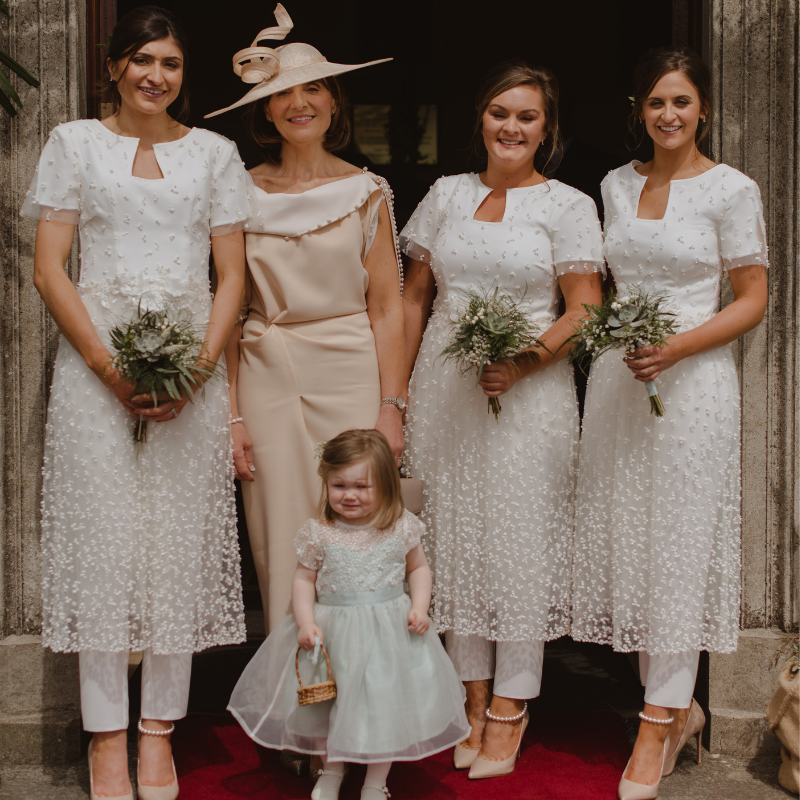 Lance had always got his work suits from Gary at Bogart Menswear so he knew where to go for the big day. It took a little persuasion to get Lance to try a full navy and green tartan suit but once Gary was on board, it was a goer. 'The rest of the groomsmen suits were perfectly tailored and he didn't miss a stitch. He helped us with all the little extras; the boys loved the experience and their tailored suits.'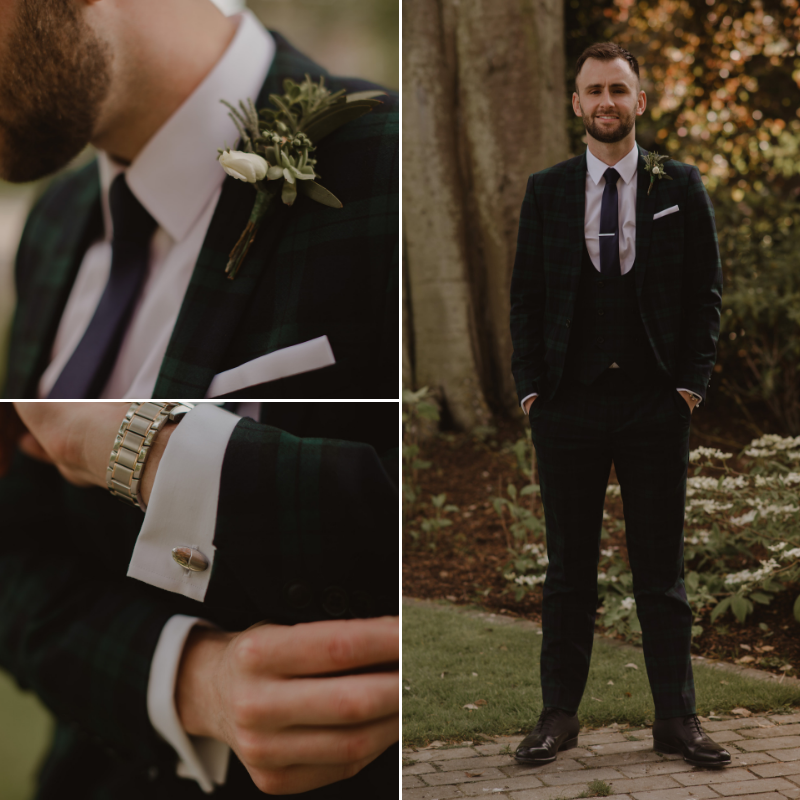 EATING & DRINKING
Upon arrival there was a great selection of cocktails to choose from. Lance shares how the cosmopolitans went down a storm with the men, as the Ballymagarvey fruit punch. 'We still talk about our reception meal, we decided on a tapas starter, fish or beef for a main, and an incredible pear and almond tart with crème anglaise to finish off. I was obsessed with out dessert, it was amazing,' reminisces Lance. 'A lot of our guests said it was the best wedding meal they'd ever had.'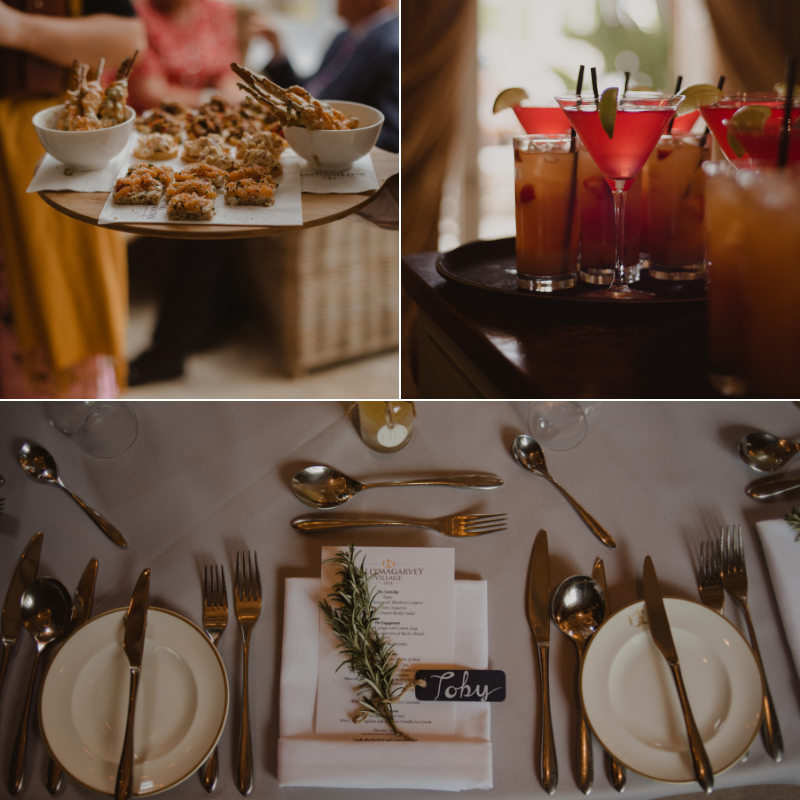 Cathy spent the day before her wedding decorating their own wedding cake, she even entrusted Lance to transport it to the venue in the back of a van. 'I always knew I wanted a navy cake with delicate hand painted flowers; looking back it was definitely stressful but so worth it. I'm just glad it arrived in one piece.'

CAPTURING THE MEMORIES
'We faintly knew of Esther through mutual friends, she had photographed a wedding that my sister was a part of. When I initially enquired, she replied instantly in her lovely manner that she remembers Lance sitting in a mutual friend's home talking about a girl he just met who was 'the one.' Thankfully he was talking about me! The fact she remembered the beginning of us was a nice personal touch, never mind her awesome photography. We admired her natural ability to capture the quiet moments; the quality of her work made it an easy choice! It was the exact style that we wanted!'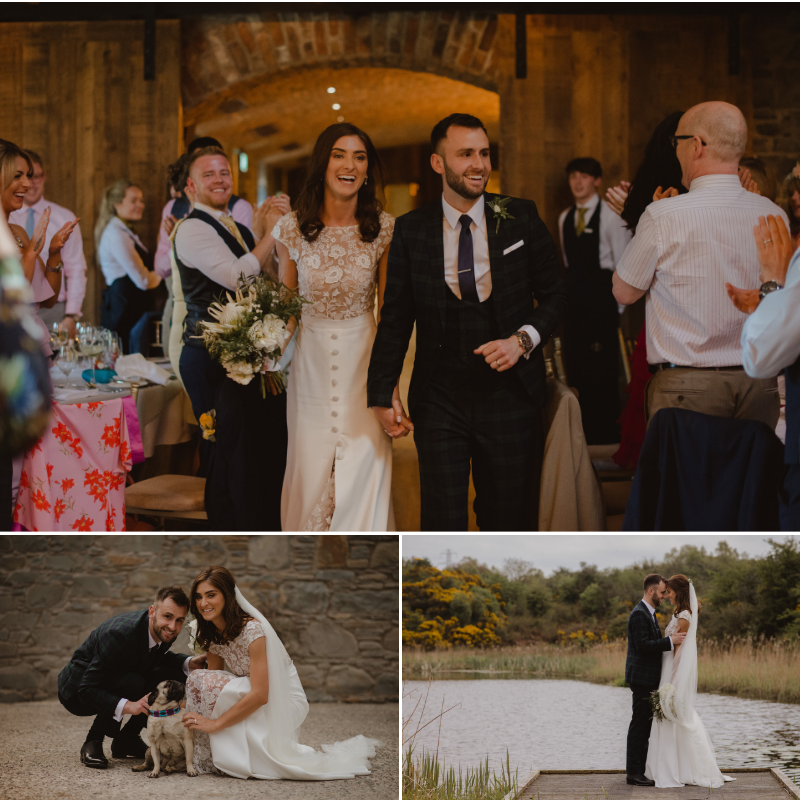 Clive of Pigmint Film must have been in two places at once as he seemed to capture and film everything. 'We could not have been more delighted when we watched it for the first time, and this delight doesn't fade!
'It was a perfect way to capture guest's reactions, our flower girl and page boy's mischievous actions and of course the dodgy dancing at the end of the night. Clive was so easy to work with and is a genius at what he does, from capturing the moments through to the seamless editing. Thank goodness he had our date free,' recalls Cathy.
FAVOURITE MOMENTS
Cathy shares that the moment she and Lance first seen each other at the top of the aisle was special; 'knowing that in a few moments we would be husband and wife, was surreal but it was the best! It was quite overwhelming to take a moment and look at family and friends knowing that they are there to solely celebrate and support us as we start of this new adventure. We wish we could do this all over again!'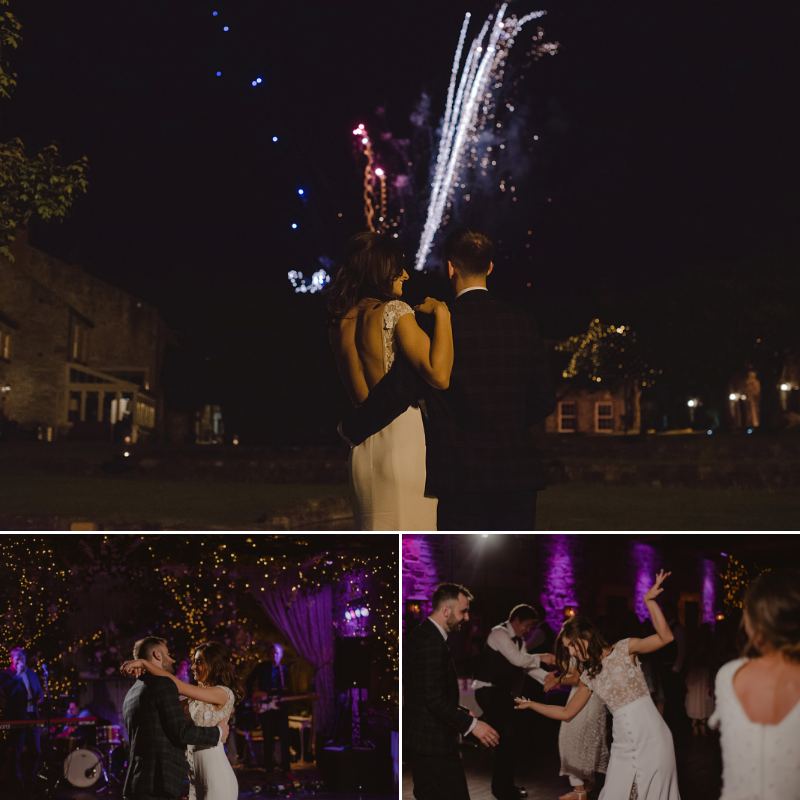 __________________________________________________
Cathy & Lance's Dream Wedding Team
Venue – Ballymagarvey Village, Co. Meath
Dress – The White Gallery, Newry
Bridesmaid Dresses – Una Rodden Couture
Groomswear – Bogart Menswear, Belfast
Photography – Ether Irvine Photography
Videography – Pigmint Film
To read more & check out other beautiful photographs from Cathy & Lance's special day, check out the Summer Issue of Ireland's Wedding Journal – ON SALE NOW!