18th September 2015. Ceremony at St Michael's Church, Castletown Geoghegan, followed by reception at Mount Druid, Westmeath
A colourful, shabby chic American-themed barn wedding
Photography by Julie Cummins
The couple
This American groom met his Offaly bride during a night out in Belfast. "I was out one random night in Jude's Bar in Belfast in April 2011 and I was ordering a drink at the bar when Niall came up to chat to me," Ann-Marie begins. "We chatted briefly and I went back to join my friends. When we were leaving the pub Niall asked me where I was going and I said we were going to the pub across the road. We were only there about a half hour when Niall showed up. We chatted for the rest of the evening and exchanged numbers at the end of the evening. To this day Niall still claims I followed him to the other bar! We went on a first date to Pirate Crazy Golf followed by drinks and the rest is history."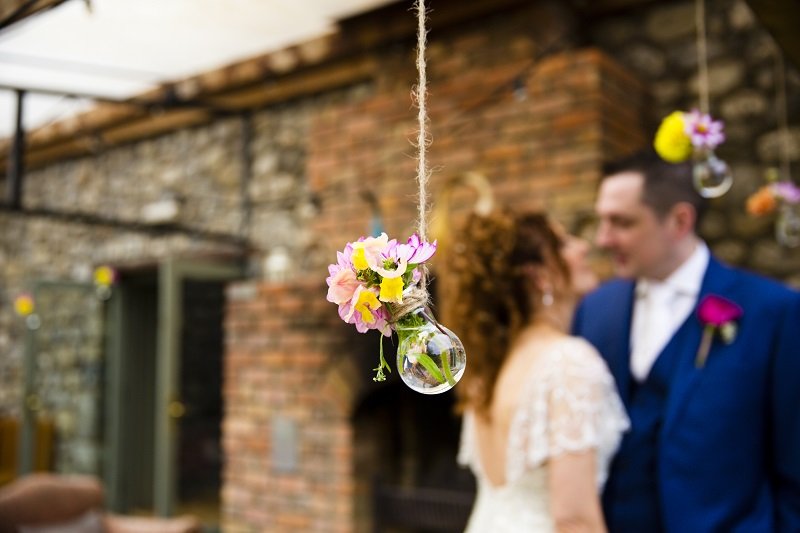 The proposal
Niall popped the question during a trip to the States in the Whispering Arch in Grand Central Terminal. "Grand Central Station is a very famous train station and within this station there's an area under four archways where when two people stand at diagonal arches with their backs to each other and whisper and they can hear each other's voices from across the way," Ann-Marie explains. "The first time Niall brought me here he told me exactly what to do and then he whispered, 'I love you'. I thought this was so romantic and when Niall suggested that we visit this arch again I though he was going to do the same again. When we had our backs to each other Niall whispered, 'Will you marry me' and I thought I was hearing things. I turned around and Niall was facing me with a box and I rushed over to him crying and of courses I said yes!"

Venue
On the search for a non-traditional wedding venue the couple decided on Mound Druid. "Mount Druid is a boutique camping venue that caters for alternative style weddings," Ann-Marie says, "it is spread over 100 acres and accommodation consists of Mongolian and timber style yurts, shepherd's huts, tin huts and Father Ted caravans. We were given a blank canvas when it came to decorate the venue so we could put own stamp on it. The staff were amazing both before and during the day and they couldn't do enough for us and the food was fantastic too. I would highly recommend Mount Druid to any couple looking for something a bit different."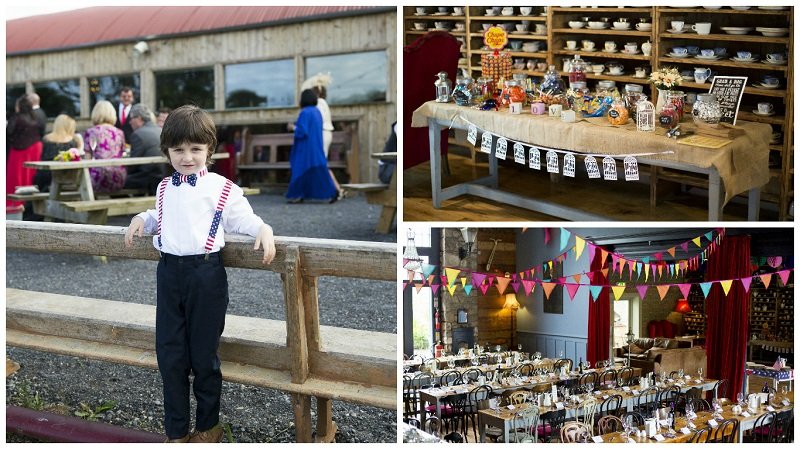 Theme
"We had a couple of different themes that we felt reflected us as a couple; rustic barn, shabby chic, birdcage, American, and autumn," Ann-Marie explains. "We had autumnal colours as our main wedding colours which tied in with the bunting, honeycomb paper decorations, flowers and candles on the table. I collected a number of jam jars and different type of bottles and covered them with lace and hessian and put candles in them and used these to decorate the church and the barn itself. We used cream metal jugs filled with wildflowers as our centrepieces. We also collected used light bulbs and Niall removed the inside of them and made vases out of them and hung them from the roof using twine. The wedding cake and cupcakes were American themed and we had a lot of American sweets at our candy table."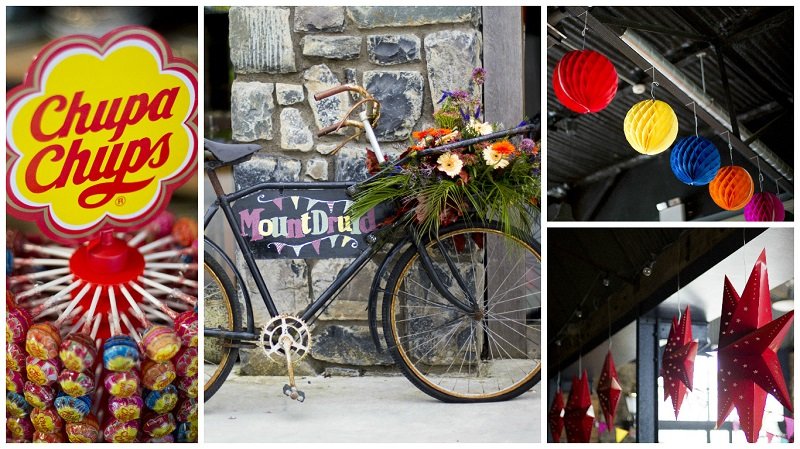 Wedding dress
The bride wore a Sottero and Midgley wedding dress from Serendipity Bridal Shop. "My dress was 1920's art deco Great Gatsby style with Swarovski crystals, mirrored beads and flutter sleeves," Ann-Marie says. "I used the internet as a starting point. Basically I just typed in the style of dress I wanted and this dress popped up on my screen. I instantly fell in love with it! It was everything I wanted and more. When I visited Serendipity Bridal Shop I tried on every style of dress and left the dress I loved to the very last. All the other dresses paled in comparison and I knew I had found 'the one'. I felt great in my dress all day and hated taking it off."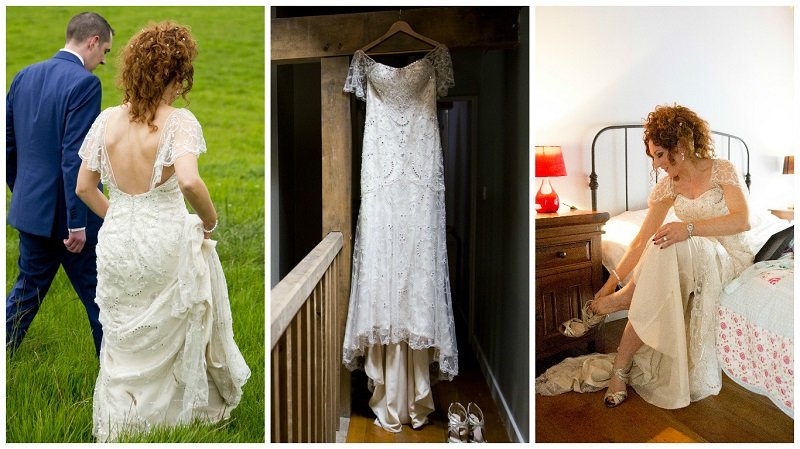 Grooms wear
Niall wore a tailor made suit from Louis Copeland and had the couple's initials and wedding date embroidered on the collar.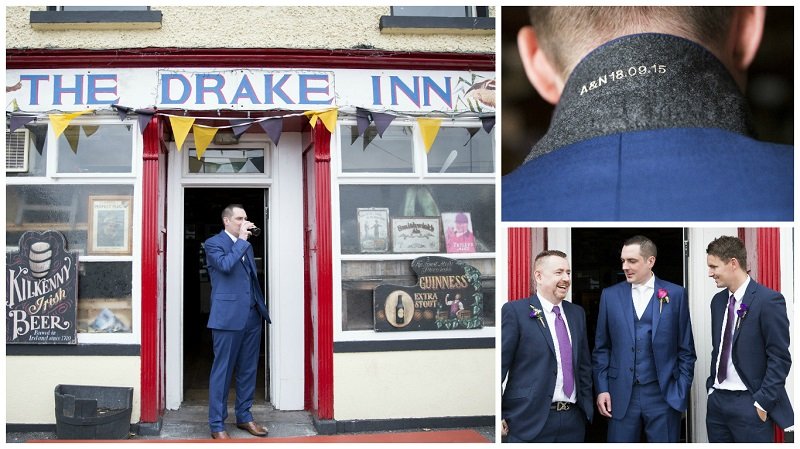 The bridesmaids
The bridesmaids wore Dessy dresses, the flower girl's dress was by John Rocha and the page boy's suits were from BHS.

Wedding flowers
House of Flowers, Mullingar created the wedding flowers. "I love colour and wanted bright and beautiful wild flowers and Niamh did the most wonderful job. She really understood what I was looking for and I would highly recommend her to anyone planning their wedding," Ann-Marie says.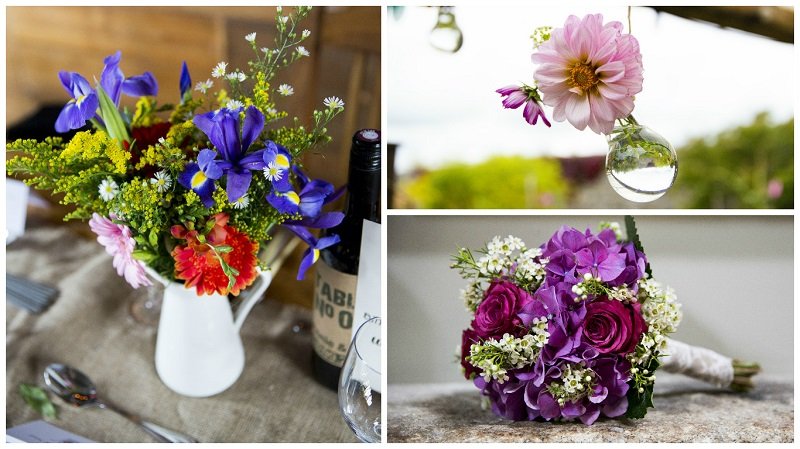 Stationery
The couple's friend Jerry O'Dwyer designed the wedding incorporating the birdcage theme.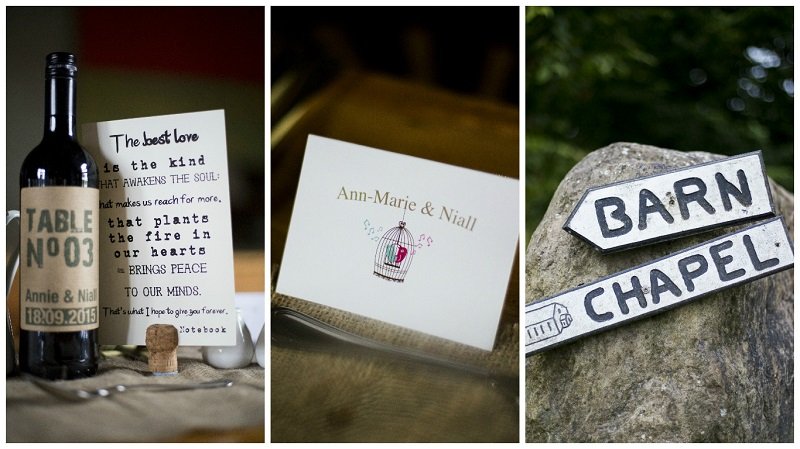 Wedding cake
Lynne Gorman, Co. Offaly created the wedding cakes and cupcakes in American flavours including peanut butter and jelly, vanilla jelly bean and Nutella swirl. "The cake featured the Statue of Liberty, the Big Apple and a New York yellow cab. I also surprised Niall with a groom's cake for the day after the wedding. Niall is a massive New York Rangers Ice Hockey Fan and he was a keen player himself back in the day. I got a cake made for Niall with the New York Rangers Logo and a Jersey with the name Clancy and his old Number 7."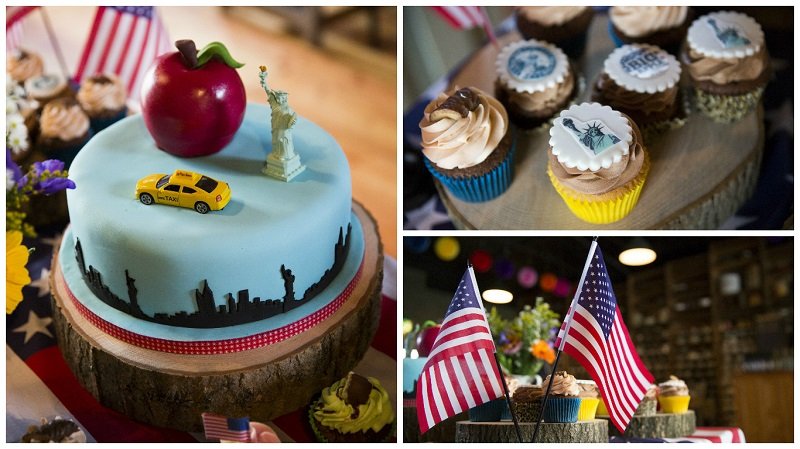 Favourite moment
Niall: "The entire day being surrounded by friends and loved ones."
Ann-Marie: "The whole day was amazing for me from start to finish; I can't pick any particular moment, I just didn't want the day to end."