How They Met
Gráinne Cassidy and Paul McFlynn went to the same secondary school but didn't officially meet until a night out. Gráinne claims that while she made the first move, Paul ended up chasing her around the world when they moved to Australia.

The Proposal
Paul had a big plan to propose to Gráinne, but it all went wrong! First, he had booked a spa chalet but lost the key, then with it pouring down rain, every location he took Gráinne to, so he could propose, was either too wet, muddy or slippery.
Giving up, he took her to their home in Daylesfrod, Victoria Australia, drew her a bath and popped the question over a cup of tea and caramel squares. After which, he produced roses and champagne for them to celebrate!
The Day
Gráinne and Paul's big day started off a St. Mary's Church, Bellaghy, followed by photos at Ballyscullion Park and spending the rest of their day at Ballyliffin Lodge and Spa.
With a focus on elegant glamour, Gráinne wanted to reflect the Christmas theme and have warm, textured tones appear in the smaller details such as the flowers and other accessories.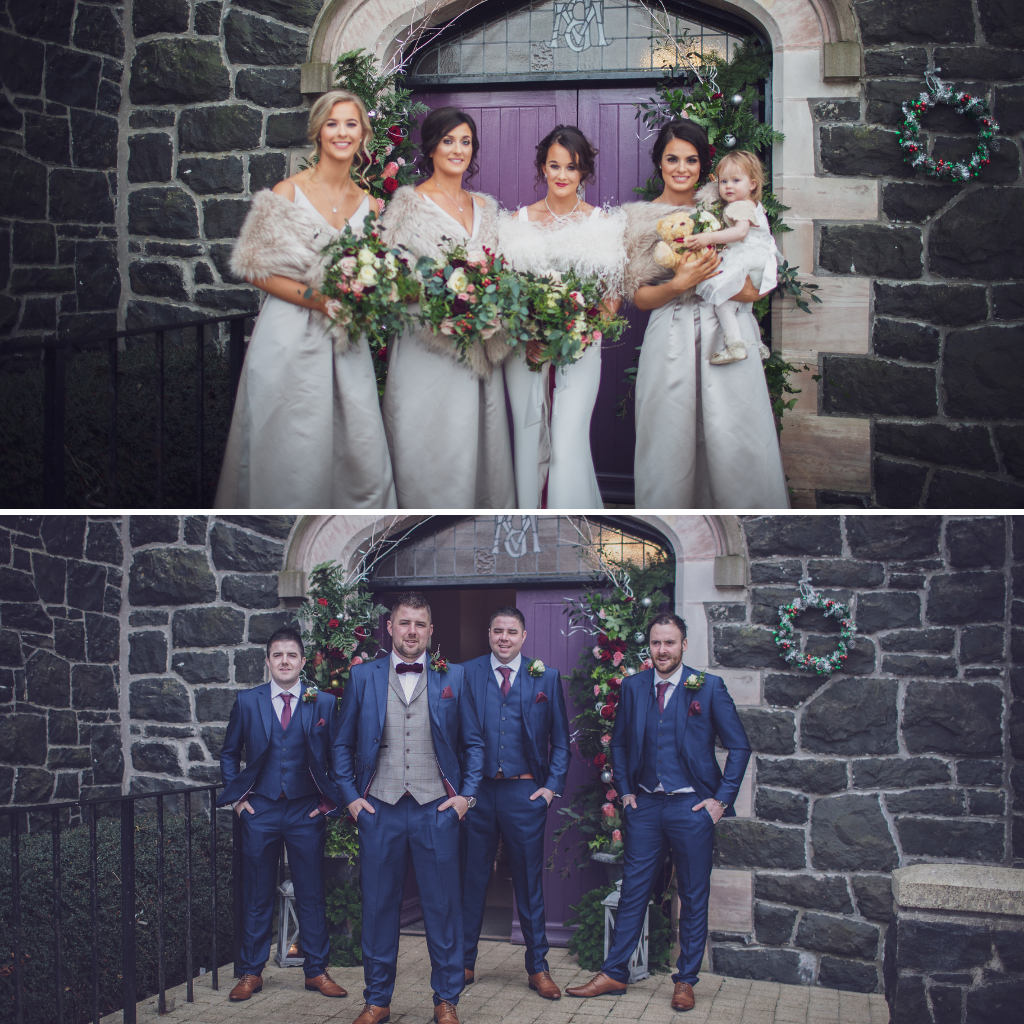 By building a Pinterest board of items and ideas they liked, even from previous weddings, everything came together for the couple. 'Pinterest was a great resource to bounce ideas around and to see how the day would come together,' Gráinne comments.
What The Bride Wore And The Rest…
On a trip home from Australia, Gráinne, her bridesmaids and her mum visited three boutiques and found her Badgley Mishka gown in the second boutique they went to.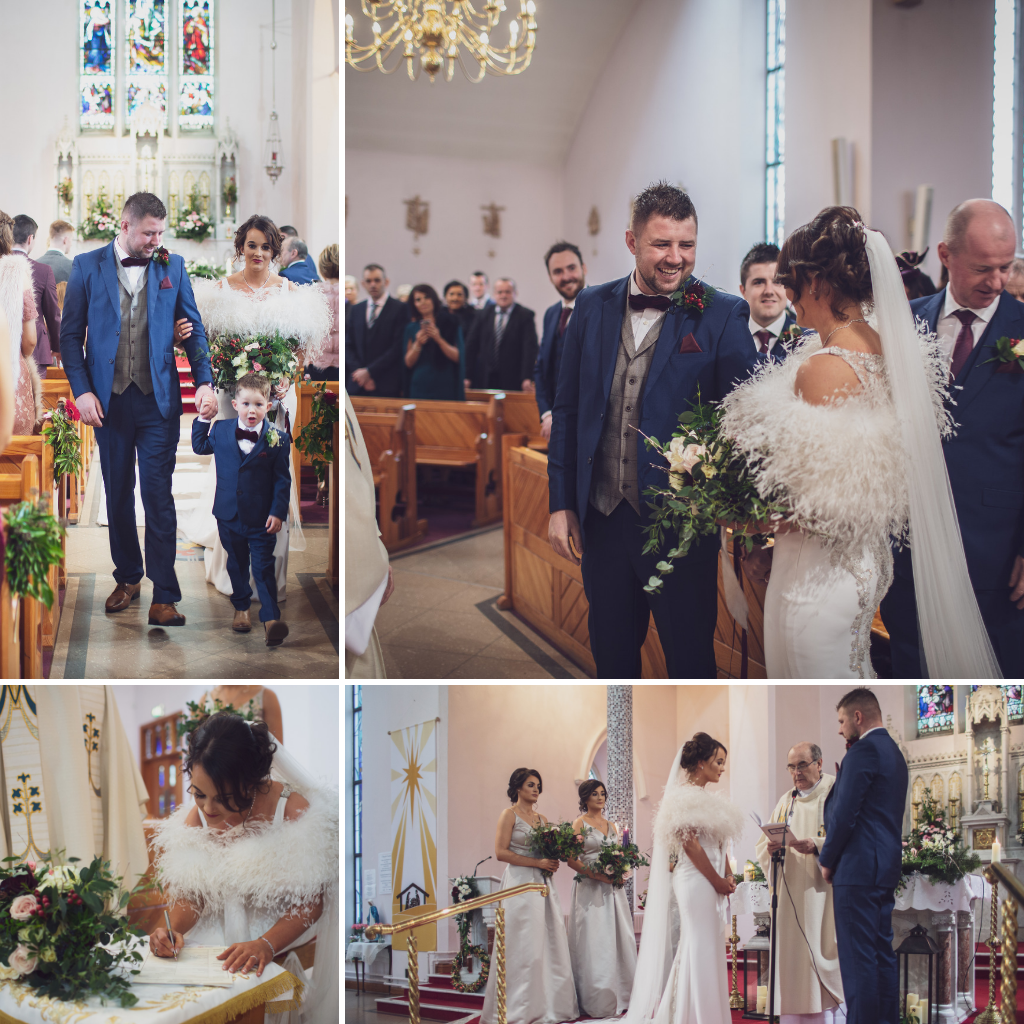 Gráinne says that as she stood in Castle Couture, she knew it was the one. 'I tried hard to pick something else,' she says, 'But I just fell in love with the details and fit of the dress.'
The bridesmaids dresses also came from Castle Couture and were very different from what Gráinne thought she would have went for! 'The girls loved them and they looked stunning!' Gráinne comments, 'Plus they had sneaky pockets.'

Photographer
Gráinne and Paul chose Sara Pickering Photography to capture their big day.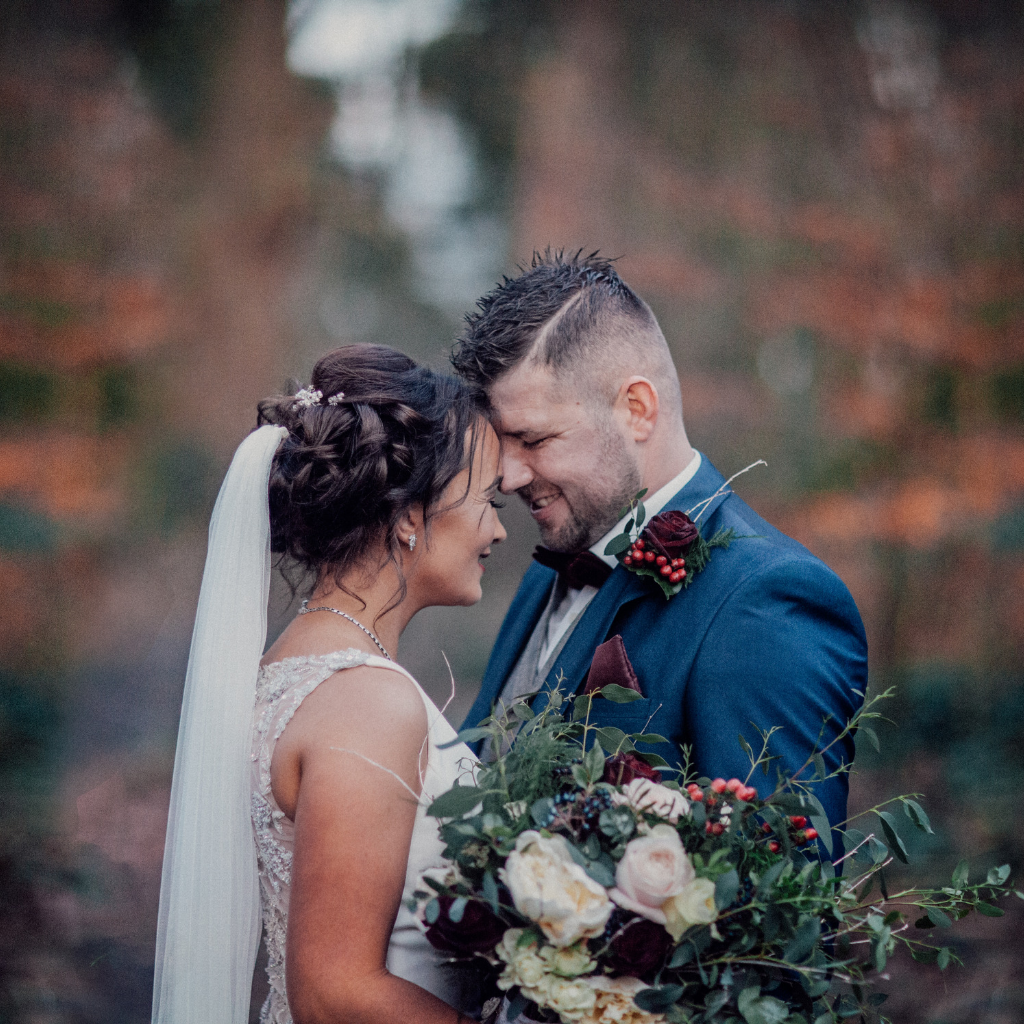 Loving Sara's editorial style and ability to create a cohesive story with her photography, Gráinne booked an appointment with her. 'We just gelled immediately, we come from creative backgrounds and had a similar vision for the how the day would play out and which shots were worth the effort and risk, Rosalind at Ballyscullion Park had wellyboots at the ready!'
Décor
Gráinne and Paul included a lot of local businesses to help decorate their day. 'We went for this because we liked different things and couldn't find a supplier that covered all we wanted!'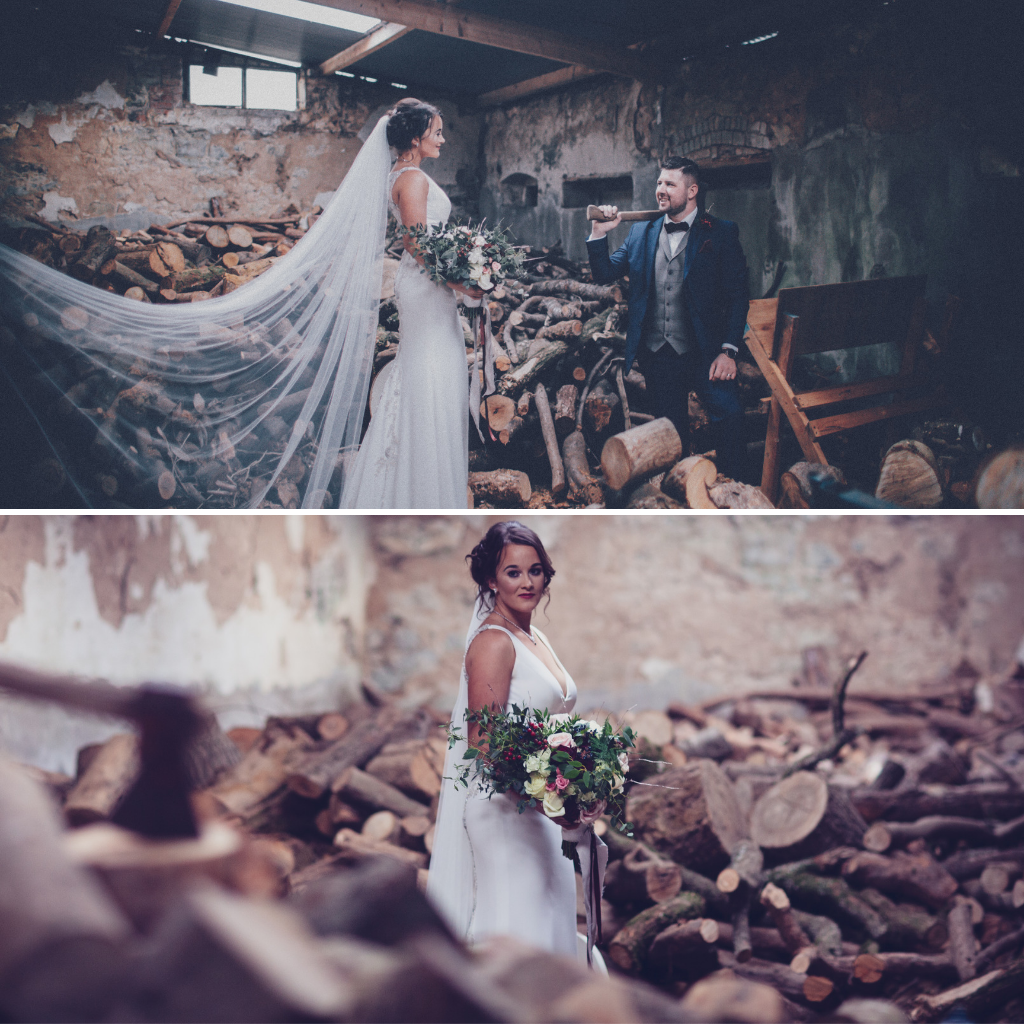 The couple's florist was Stephen Mallon Floral Designer and he did a great job at creating their ideas. Gráinne and Paul, along with Stephen, came up with reusing most of the flowers from the ceremony for the reception but in an subtle way. 'I wanted something that was soft and romantic as well as textured, tonal and wild – and I think we pulled it off!'
Gráinne and Paul undertook designing their stationery and table plans themselves, including guest book, invites, welcome signs and more! 'I had a vision and didn't trust many others to handle it!' The couple made an unplugged ceremony sign, asking their guests to just be in the present with them instead of seeing their happy moment through their phones.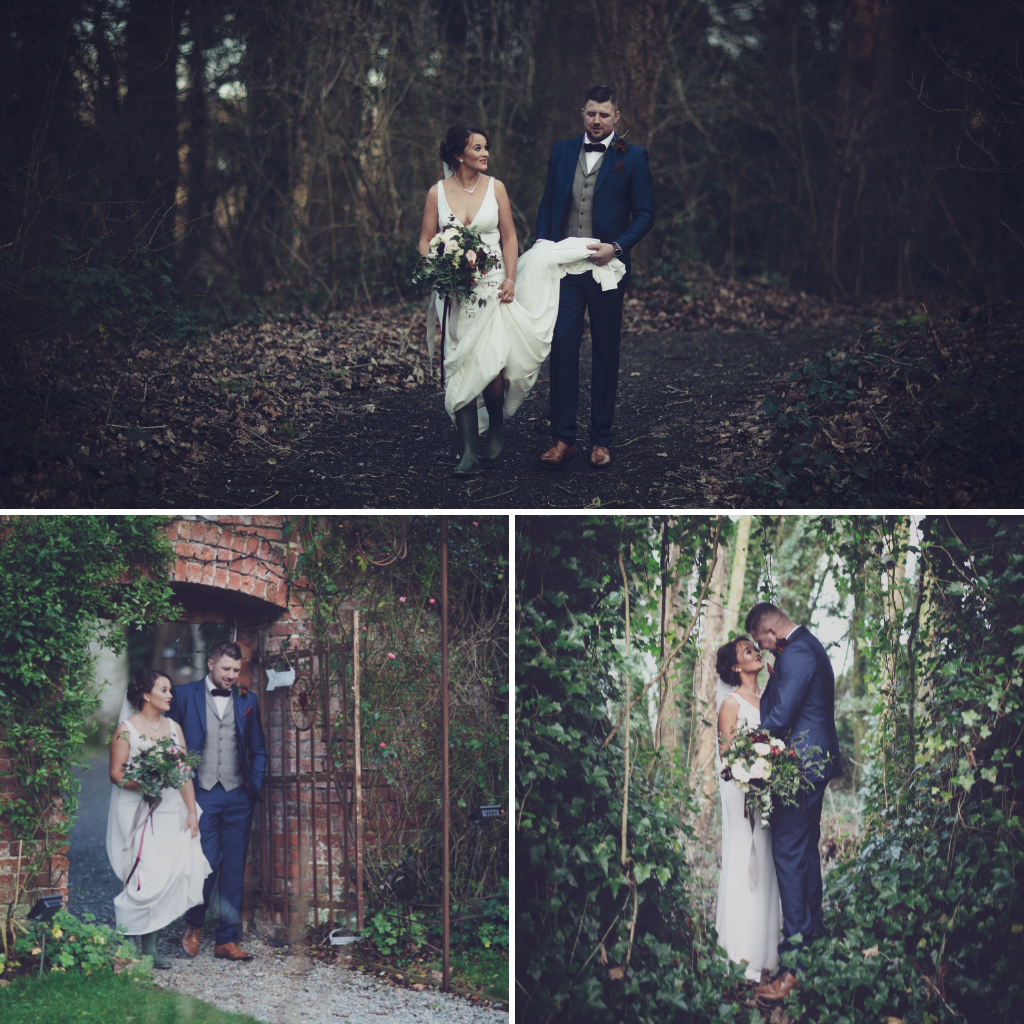 The pair made 170 invites by hand! They organised and completed them in Australia, as Gráinne wanted something totally different. The only thing that was last minute were the Mass booklets, which Gráinne, her bridesmaids and some friends sat up to midnight the night before the wedding completing!
Food
The guests were treated to a drinks reception upon arrival, with a selection of fresh scones, wheaten bread and cheese boards available, including Espresso Martini Champagne and Beer.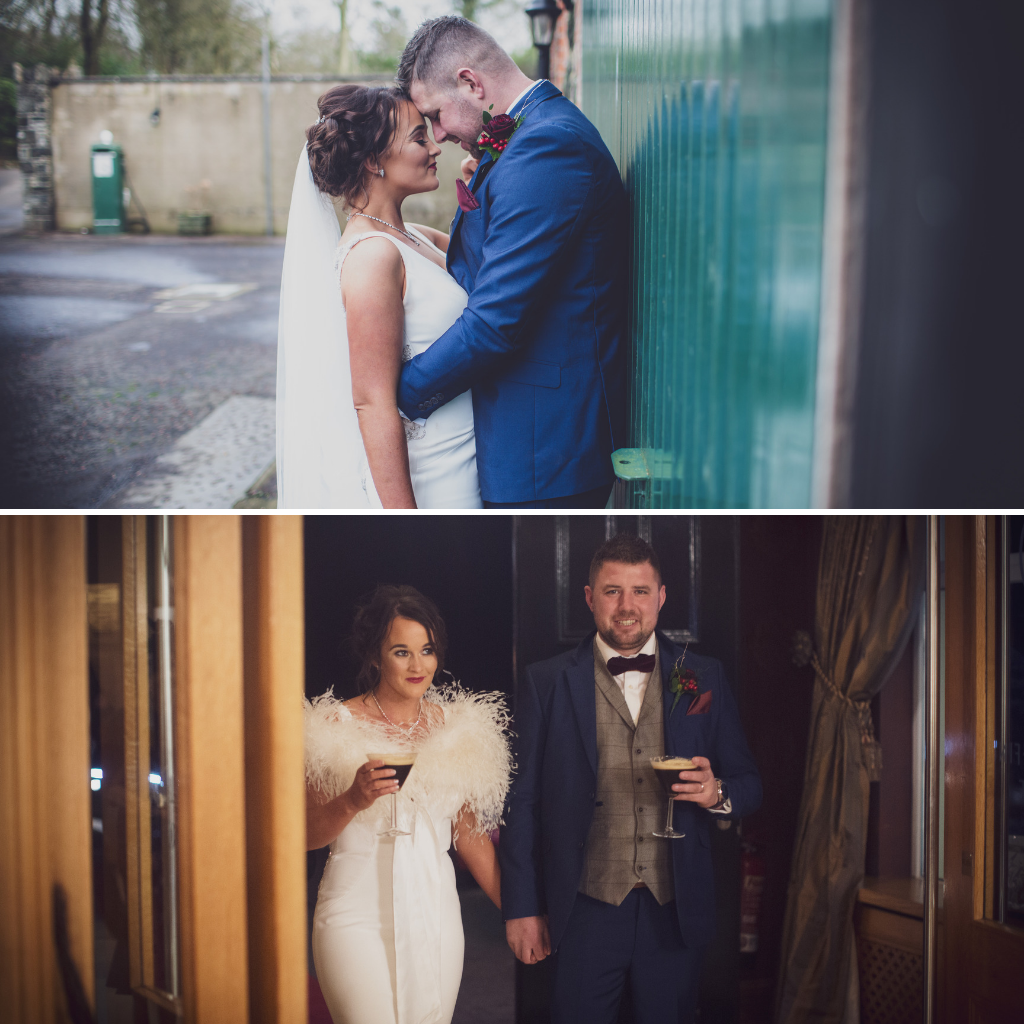 They were then sat down to a gorgeous five course winter meal which included treats like Voul-Au-Vents, Fish Cakes and Potato and Leek Soup for starters, Chicken or Beef for the main with Malteser Eton Mess and Sticky Toffee Pudding for dessert.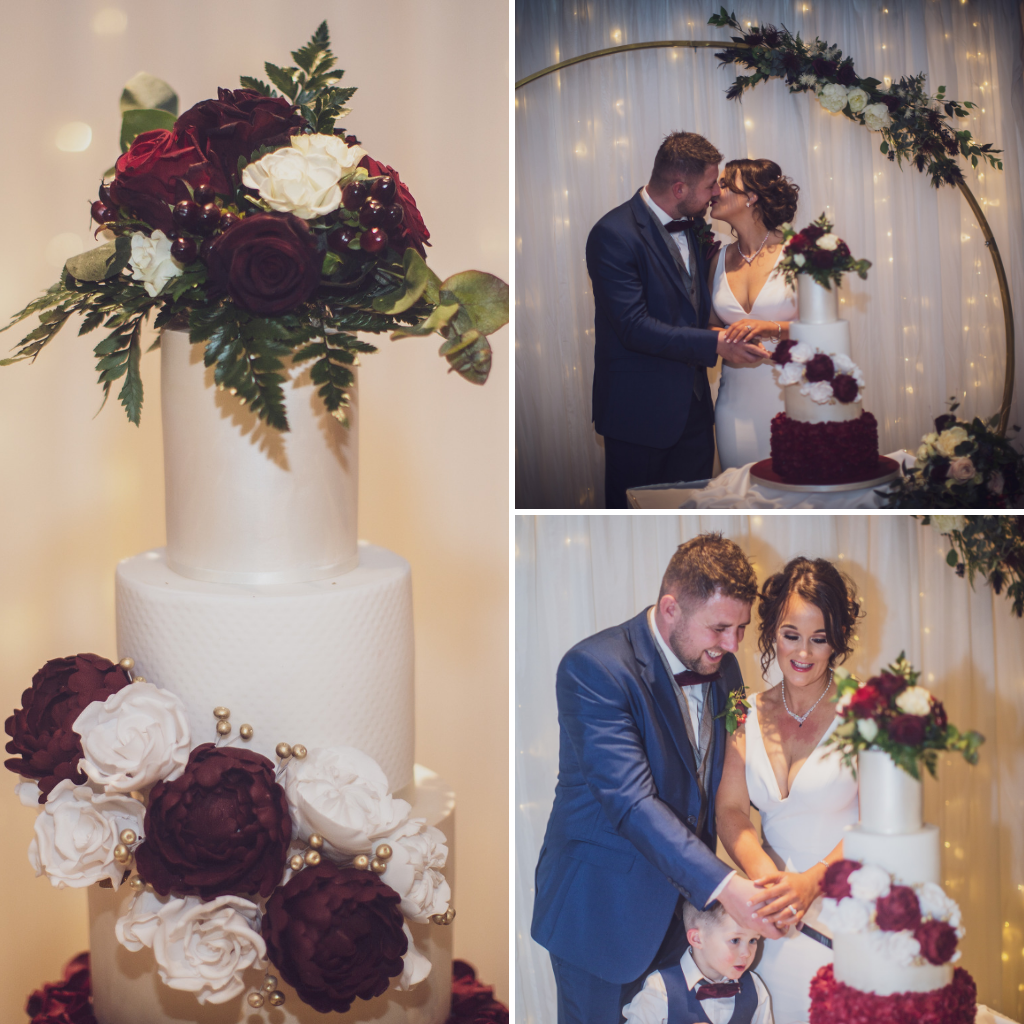 Jill's Cakes NI created and designed the cake that's been described as a work of art. 'Jill brought our ideas to life' they comment. The three flavours used were Raspberry and White Chocolate, Sea Salted Caramel and Red Velvet.
Favourite Moments
Paul, 'Seeing Gráinne coming down the aisle and being able to see all our friends enjoy the day as much as we did.'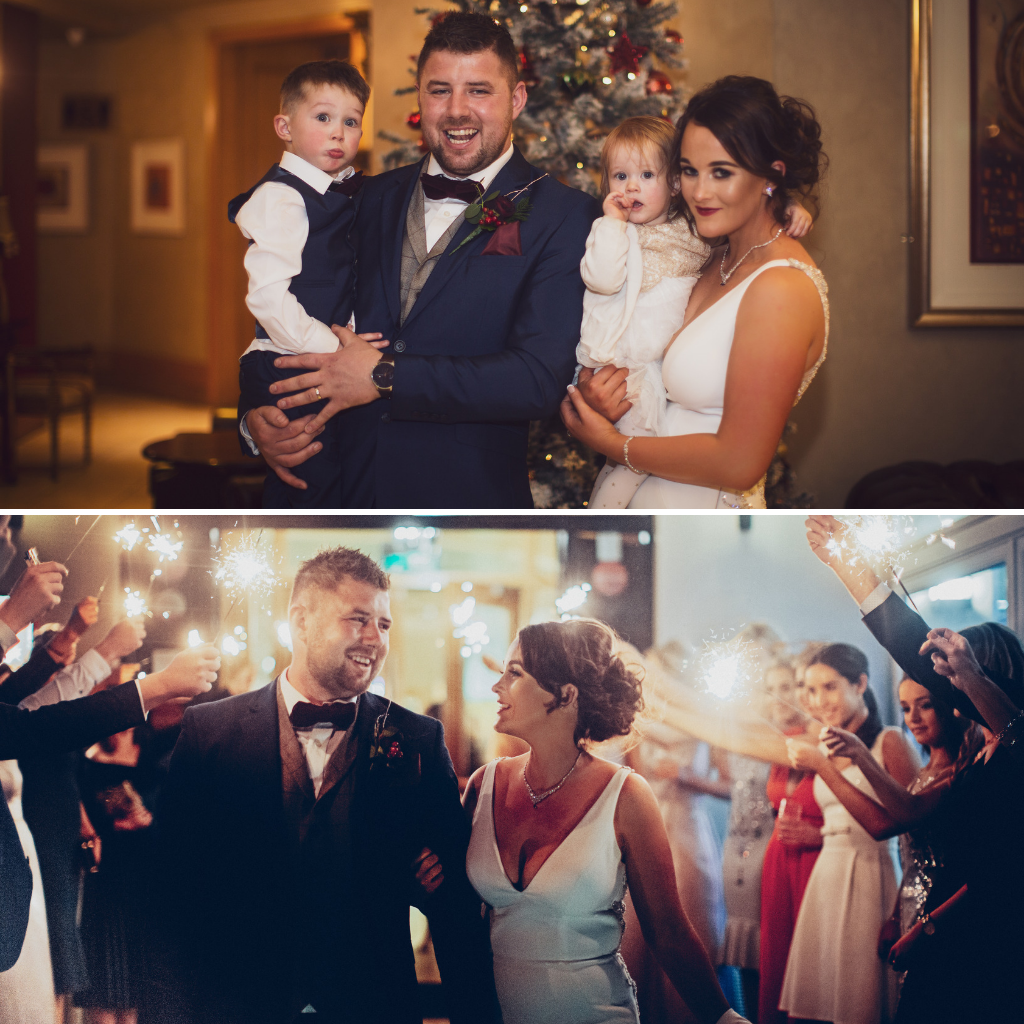 Gráinne, 'The first dance was special along with the speeches. Taking everything in and I loved having our kids and my granda there.'