HOW THEY MET
Stacey and Shane first met over a decade ago. Shane was studying Media at university with Stacey's best friend; she was regularly roped into assisting the pair on various films and sketches for class. 'We lost touch a number of years later, but six years bumped into each other in the nightclub Rain in Belfast. Shane asked to take me on a date that same week and we've been together ever since,' grins Stacey.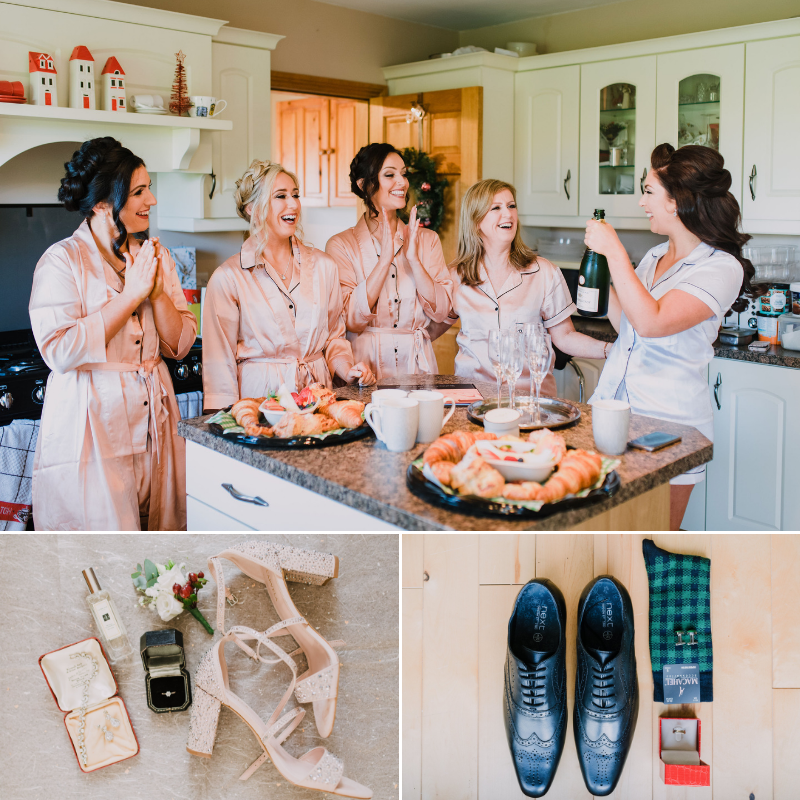 THE PROPOSAL
Stacey shares how Shane practically begged for her hand in marriage. 'This all started out as a lie, he told me he had to fly to Amsterdam for a comedy gig the weekend before Christmas. He asked me to join him, but my initial thoughts were no, we've got too much going on in the build-up to Christmas. He had no choice but to tell me had booked my ticket already, and that 'all the other comedians' partners were joining.'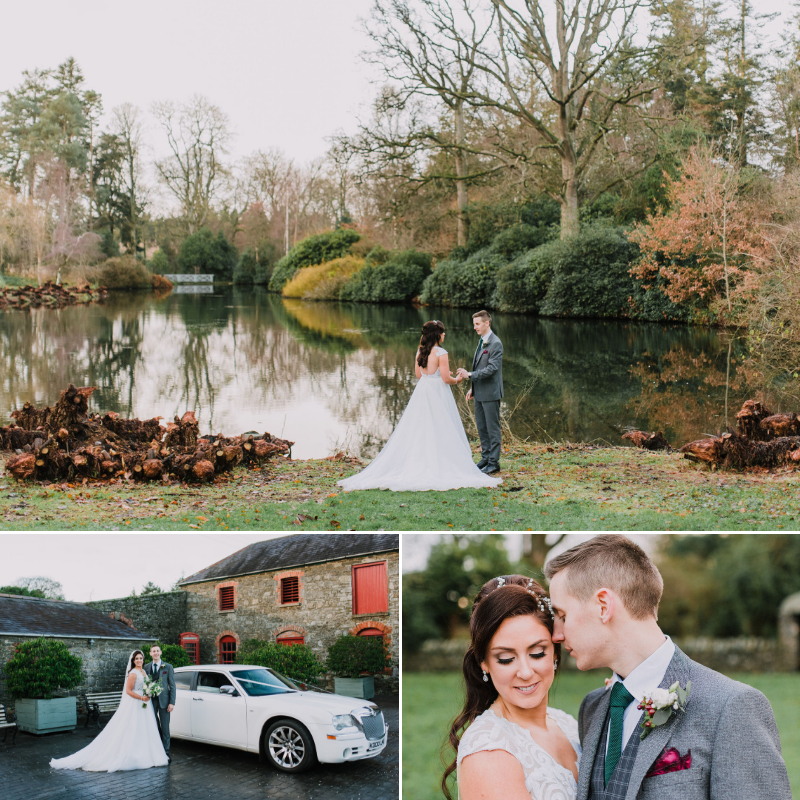 'The morning we arrive Shane took me to a beautiful rooftop bar that overlooked all of Amsterdam; as I was admiring the view, he got down on one knee. My immediate reaction was to cry, I couldn't help it.' Shane jokes that Stacey still hadn't figured out the trip was a set up; 'she was pulling me up off the ground because she was worried the other comedians would walk in. Once the champagne arrived, I think it all started to click.'
Shane sticking with tradition, had previously asked Stacey's parents for her hand in marriage weeks in advance, and even got ring advice from her sister. 'I loved that he let them all in on it, that he picked the ring himself and that it was a genuine surprise, it was perfect!'
THE RECEPTION
The young couple booked Larchfield Estate as their wedding venue just one month after getting engaged. 'As soon as we viewed Larchfield we knew it was exactly what we wanted and fell in love with it! The staff were amazing from the very first day! We can't thank them enough.'
THE DÉCOR
When it came to styling their venue, Stacey turned into a DIY queen; 'Larchfield is such an incredible space, we didn't have to add too much. Fairy lights were already everywhere in the main barn but Stacey added some extra in the orangery and bar area. They had fresh holly, berries, candles and pallets with their schedule for the day, silver Christmas crackers as favours, grey blankets for guests, warm berry colours and emerald green throughout all rooms.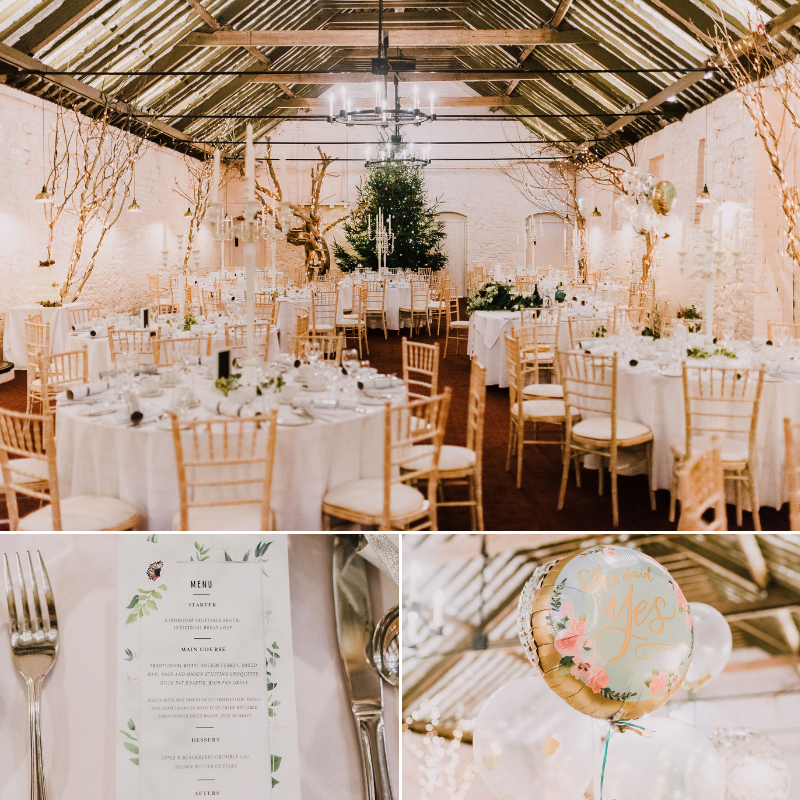 After meeting Patricia from Patricia's Petals in Downpatrick, Stacey immediately knew she had made the right choice. 'I sent Patricia some mood boards and designs I'd found on Pinterest, my flowers ended up more beautiful than I ever could have imagined,' shares Stacey.
Their stationery was designed by Laurence Smith; everything from the invitations to the ceremony leaflet. Laurence drafted a simple design, incorporating elements of marble and emerald green, to tie everything together. 'Any additional queries or inspo that popped up, he continued to incorporate for us, nothing was too much to ask for. He is a seriously talented artist.'
WHAT THE BRIDE WORE & THE REST…
Stacey bought her gorgeous dress in the first boutique she visited; Petticoat Lane in Hillsborough. 'I had an idea of what I wanted, something traditional but with a little extra detail maybe. My sister and I picked and tried on multiple dresses, meanwhile my mum stood holding the same one. Exhausted after trying on so many, I decided I'd try just one more on before we left. It was perfect! I immediately knew it was the one, I could envision myself wearing it. It was a sparkling Hayley Paige gown, it felt festive and suited our theme entirely; I bought it there and then!'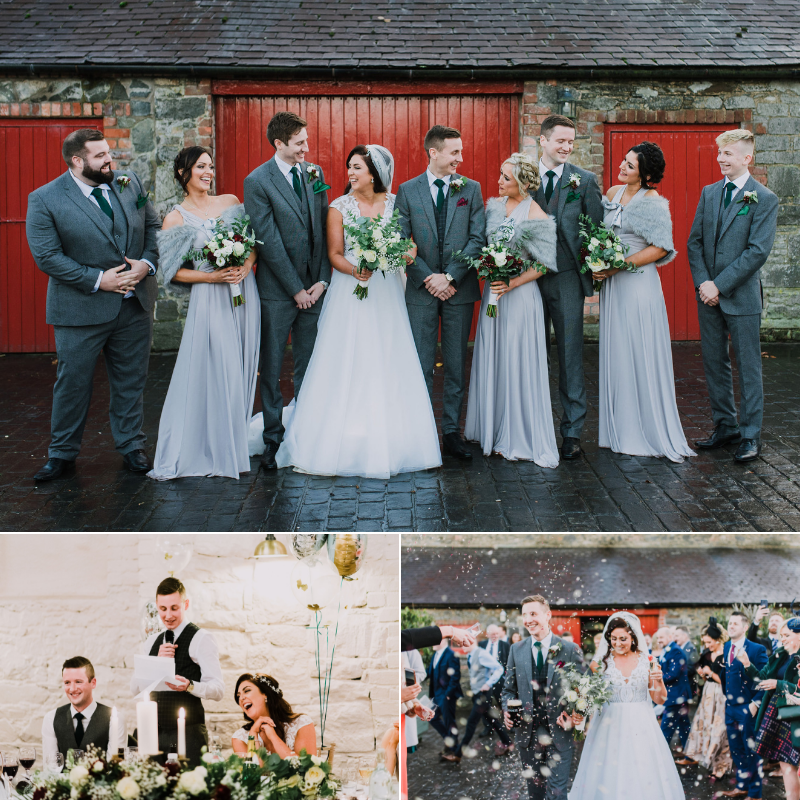 Running with the festive theme, Stacey chose grey/blue bridesmaid dresses from Cari's Closet, as she wanted her festive flowers to really pop. 'One of my bridesmaids had just had a baby, one lives in Canada and the other is very petite. The multi-way wrap dress was so handy, they could pick whatever way they wanted to wear it and feel comfortable. There are so many colours/styles and versions of them.'
Shane took a trip to Suitor Menswear in Belfast to find the suit of his dreams. 'They are the best in the business; they're extremely helpful and offer a fantastic tailoring service as well. I would highly recommend them to all grooms!'
EATING & DRINKING
It wouldn't be a festive inspired wedding without a full Christmas Dinner with all the trimmings of course; the couple chose Old Barn Catering as their supplier for the day. Shane shares that Peter and the team were so helpful, 'Peter was so accommodating, he was just a phone call or email away right up until the day, fantastic service.'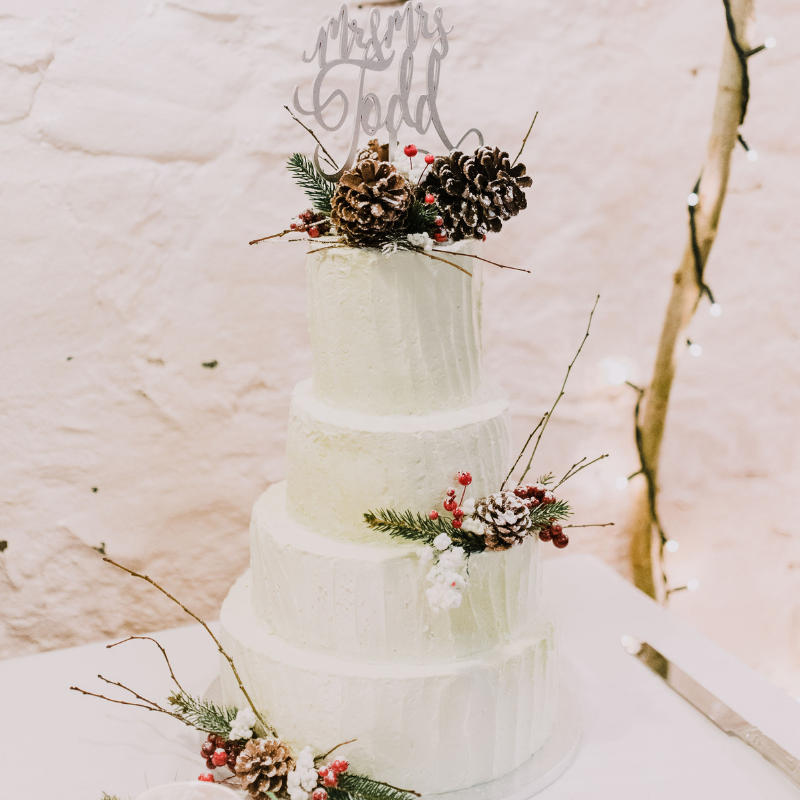 Wilma Reynolds created and designed the couple's wedding cake; they wanted something elegant and simple. So Wilma got to work on a beautiful four tier cake, with white icing and additional festive accessories such as pine cones and berries. Guests enjoyed both red velvet and cookies and cream flavours, plus Stacey's mum baked the fruity bottom tier.
CAPTURING THE MEMORIES
You just need to check out Paula Puchacz's Instagram (Hello Sugar Photography) and you will understand why Stacey and Shane were so desperate to get her to shoot their special day! Upon meeting Paula, they quickly realised how friendly and professional she is.
After discussions, the couple had a summer engagement shoot at Castlewellan Forest Park and Tyrella Beach to contrast with their winter wedding. Blown away by their engagement shots, the couple chose to incorporate them into their wedding stationery.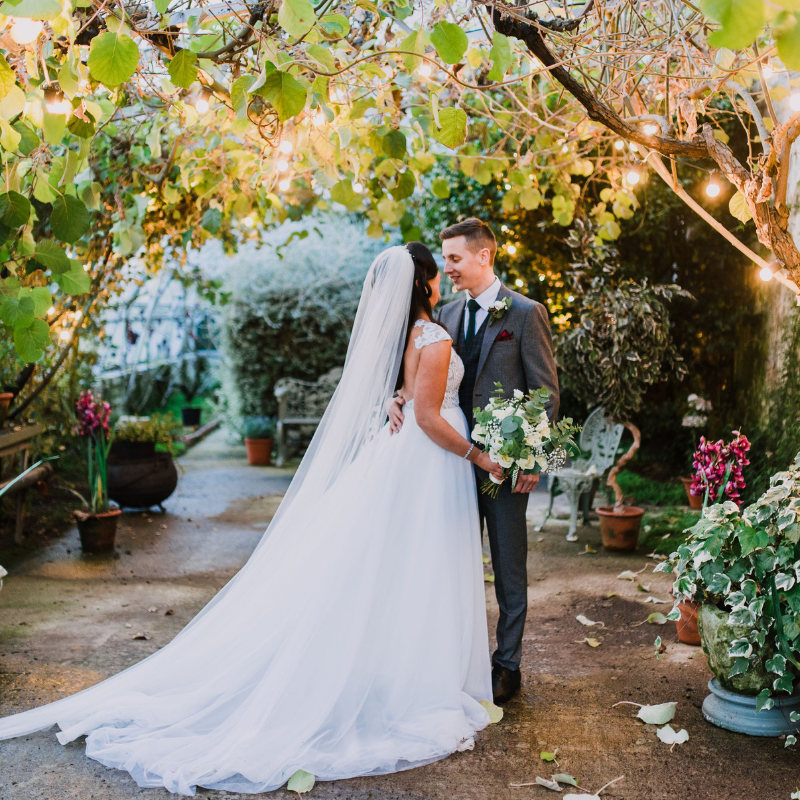 On the day, Paula was such a help and kept everyone relaxed and happy. 'Our posed shoot on the day felt like ten minutes,' laughs Shane. 'Yet somehow we have hundreds of beautiful photos to look back on. Paula has captured our wedding in the most natural way; our gallery is full of sweet, candid moments, details and family. She has created such special, timeless memories for us; we can't thank her enough.'
FAVOURITE MOMENTS
Shane shares he loved taking ten minutes to walk around their decorated reception room with Stacey and a pint of Guinness of course; just taking it all in.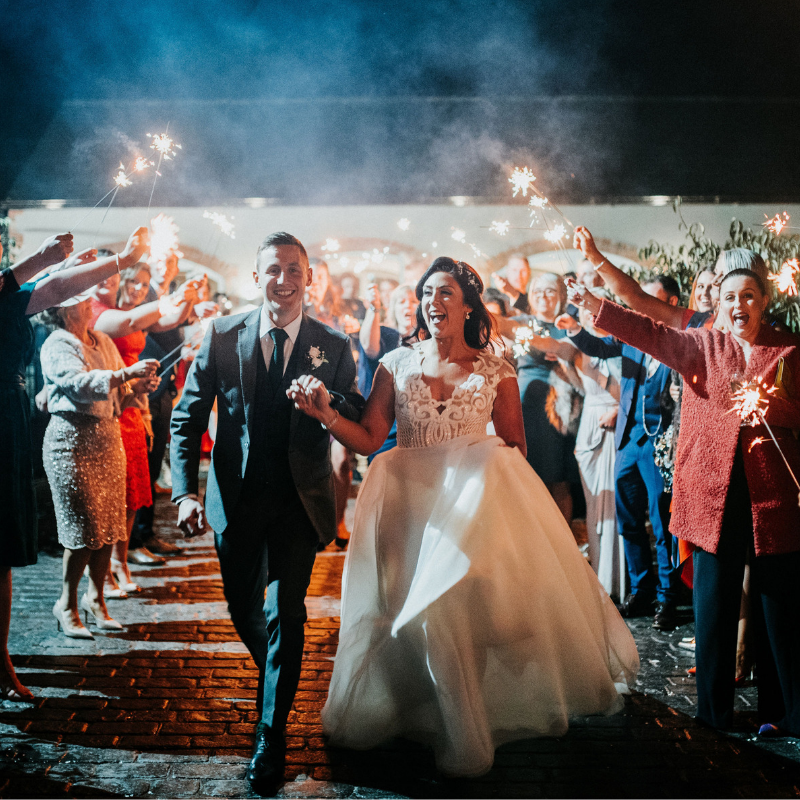 'It sounds cliché. But it was special; I know I'll never forget that feeling, just before our guests walked it, it was amazing!'
_____________________________________________________________
Stacey & Shane's Dream Wedding Team
Venue – Larchfield Estate, Lisburn
Wedding Dress – Petticoat Lane, Hillsborough
Bridesmaid Dresses – Cari's Closet
Groomswear – Suitor Menswear, Belfast
Flowers – Patricia's Petals, Downpatrick