16th August 2014. Ceremony at St. Mary's Cathedral, Killarney and reception at The Dunloe, Co. Kerry
Photography by Mícheál O'Sullivan
The couple
Aoife broke her own rule 'not to accept drink from strangers' and let John buy her a drink and their love story went from there. "We knew each other through different circles of friends but had never spoken to each other," Aoife begins. "John was out one night whilst on the same night I had a staff party. I had been talking to another person who was a little under the weather from partying and I found I couldn't get away. John rose to the occasion and offered me a drink at the bar – as a rule I don't accept unless I know the guy fairly well… but for some reason I did. Gladly now the rest is history!"
Proposal
Aoife's proposal came in the form on an unexpected Christmas present; a decorated shoebox. "My then two-year-old son Noah and John were waiting for me to open it and so I did," Aoife recalls. "Inside it read:
'Mommy will you marry Daddy?"
John and I hadn't talked about marriage so I was truly blown away. It took me a few seconds, or minutes, to acknowledge this was it and just as I was about to answer my whole family walked in. They knew by the look on my face something had happened but couldn't work it out what, and then I said 'Yes'!"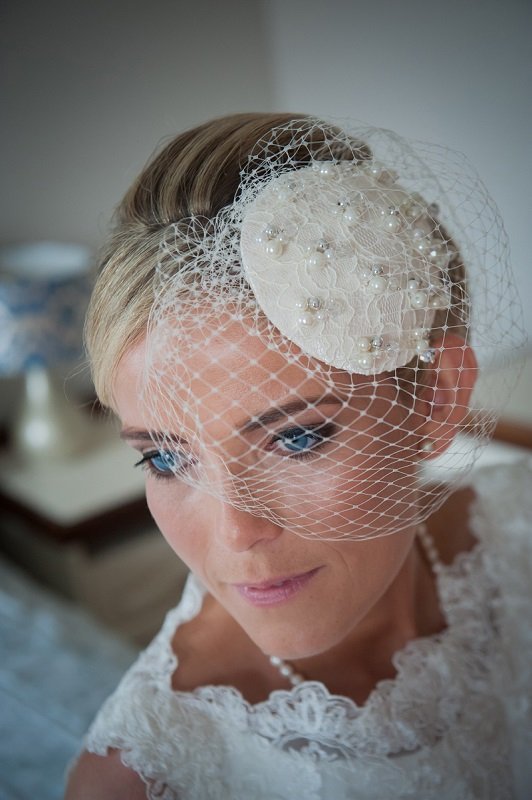 Venue
The couple were spoiled for choice when it came to choosing a wedding venue as there are lots of great options in Killarney, after four months they decided on The Dunloe. "Jason Clifford was in charge of our event and took great care of us on our wedding day. The function room was lit with soft lighting, and we had amazing views of the gardens and mountains either side of the room."
Theme
"I think unconsciously it was roses," Aoife explains. "My mother loved roses and grew them in the garden every year, because she no longer is with us I brought a bit of her around with me for the day. There was a little bit of pink and cream on all of us – from the bridesmaids to the groomsmen. I accessorised with a pair of Irregular Choice shoes that had a rose in the heel adding to my rose theme."
Wedding dress
Amy describes herself as 'not a typical bride' as she initially didn't want a traditional wedding dress or veil. "I prefer less fuss and I didn't want a dress dragging behind me as my photos would be a little adventurous," Amy explains. She found her dream gown, by Lady Jacqueline, in Cinderella's Closet in Cork.
Grooms wear
The groom wore a Hugo Boss suit from Willie Ryles, Tralee.
Bridesmaids
Amy and her bridesmaids worked together to design the dresses, using the fifties era as their source of inspiration. The gowns were created by Tina Griffin Designs.
"Tina was a thrill to work with and after only a handful of visits we had our three different bridesmaid two-piece outfits complete," Aoife enthuses.
Flowers
The flowers were created by Siobhan McCannon who was recommended by the groom's mother.
Wedding Cake
Dawn and Mike from the Continental Bakery and Café, Killarney made the wedding cake, which featured strawberries, blueberries, sponge cake and lots of cream.
Favourite moment:
John: "Marrying my beautiful wife Aoife and having our little boy Noah alongside us. The excitement of the big day was brilliant from start to finish with all of our families coming together and being able to share it with us."
Aoife: "Being on Innisfallen Island with my now husband John. Our photos were so warm and mysterious there. Mícheál used a boat and ferried across to the other side of the island for a quick snap off the edge of the island. As it is a monastic settlement there is such a peaceful vibe on the island surrounded in wildlife."