Amy and David Collins share the details of their special day at the Culloden Hotel and Spa
Photography by Donal Dogherty
Although Amy and David were both raised on the island of Ireland, their paths were not meant to cross on the Emerald Isle.  Amy was studying in England to become a teacher when a mutual friend (the best man) introduced her to David. They clicked instantly.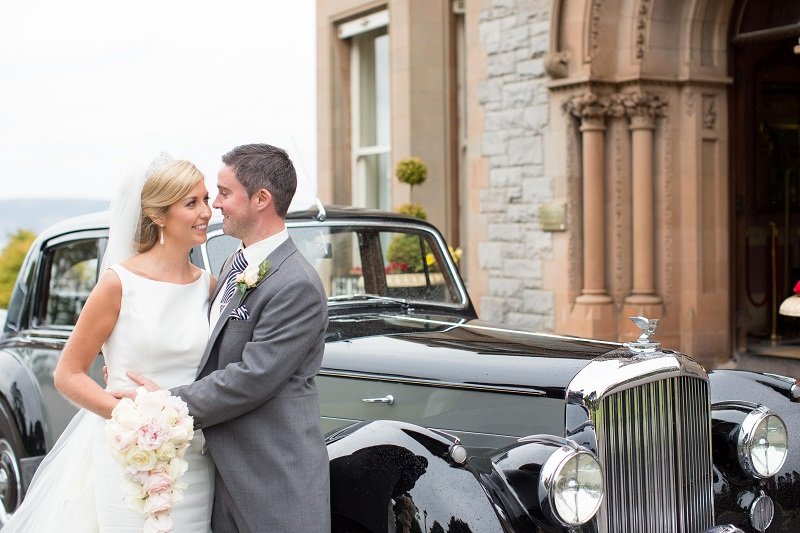 To propose David took Amy to a beautiful castle in Kent in which Amy thought she was going to attend a charity function.  Much to Amy's surprise, when the couple arrived there was no-on else there.  They were wandering around the corridors looking for the other guests when David suddenly opened a heavy wooden door.  The room was empty apart from a table with a bottle of champagne and a scroll wrapped up in a red ribbon.  As Amy opened up the scroll and began to read the message inside, she turned around to see David on one knee. David proposed, Amy gladly said yes and the rest is history!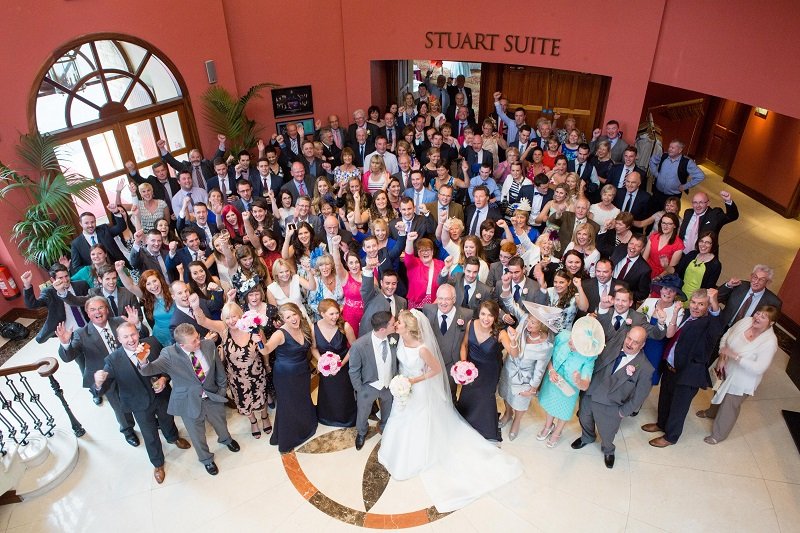 The couple had their heart set on getting married at the Culloden Hotel and Spa.
"The Culloden had everything we needed," Amy begins, "a beautiful venue, with fantastic rooms for our guests, excellent customer service, suitable location, large well-kept gardens for the photographs with a glimpse of the lough, delicious food and knowledge through experience."
In addition to the beautiful venue, the customer service was brilliant. Even when Amy got mud on her dress when taking the photographs the Culloden staff were quick to help out.  The bridal suite was absolutely stunning, and the couple said it was very hard to leave!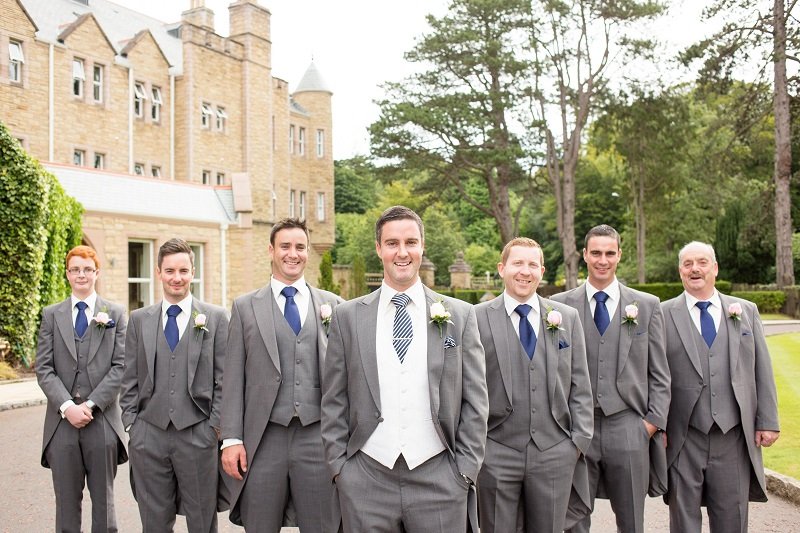 "The reception room looked fantastic on the day, the staff did a fabulous job putting it all together and were keen to know the details of what we wanted beforehand," Amy recalls. "Michelle did a fantastic job of preparing everything for our big day and Victoria was a wonderful master of ceremonies. There are lots of other people who helped to make the day perfect and we are very grateful for their care and attention to detail."
Amy got her dress and the bridesmaid dress from Romantique in Magherafelt.  David and the groomsmens' suits were from Galway.
Amy and David have the following top tips for other couples who are wedding planning at the moment. "It is important to look around at all your guests and the venue as this is what you have been planning for a long time," Amy says. "It's difficult to take everything in on the day.  We just remember being happy all the time.  Knowing that all our friends and family were there to celebrate with us was the best feeling.  To feel the love and support from the people that matter to you most is one of the best feelings in the world."