Research at the University of Queensland has revealed how long the average sex lasts for.
In a study carried out by the University of Queensland it has been revealed that the average love making time is 5.4 minutes.  From the couples surveyed the timing from penetration to completion ranges from a hasty 33 seconds to a marathon 44 minutes!
And how was this study determined? 500 couples took part in an experiment were they timed themselves having sex over a four week period. Each couple used a stopwatch to record this data- and they say romance is dead!
Couples from all over the world took part, including the United Kingdom, Netherlands, Spain and the United States but findings show that location doesn't affect timing. Unless you're from Turkey, that is. Couples in Turkey had a much lower average than the rest of the world, coming in at just 3.7 minutes!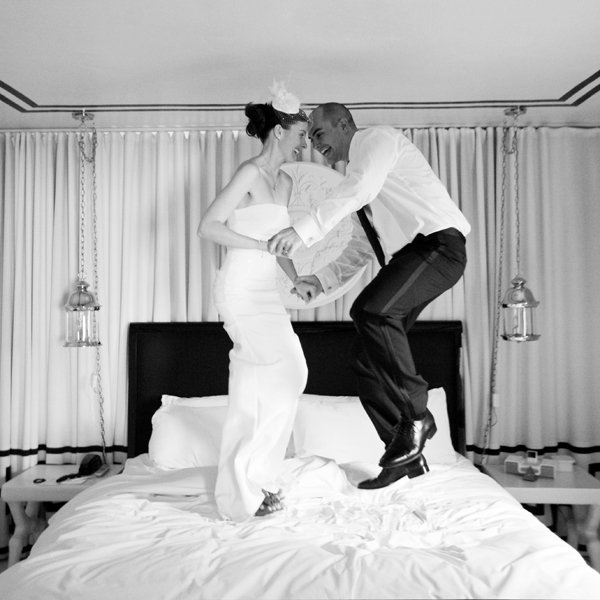 Other surprising findings showed that common perceptions about why men last longer had no bearing on the results. Men who wore a condom did not last longer than men that didn't and whether a man is circumcised or not did not affect the data either.
As reported by her.ie, Eric Cordy, associate professor of psychology has said, popular culture has skewed public opinion about  what constitutes great sex, with previous findings showing that a large percentage of men and women want sex to last for 30 minutes or longer.
Speaking about the survey, Eric said,
With this survey, we hope to dispel such fantasies and encourage men and women with realistic data about acceptable sexual intercourse, thus preventing sexual disappointments and dysfunctions.
The Society for Sex Therapy and Research considers lasting between three to seven minutes adequate but outstanding sex is usually achieved between seven and thirteen minutes.