Single Directory
Macbees Killarney
Directory Listing Item

Macbees is a bright and light two-floor boutique synonymous with style in Munster and renowned for its expertly curated range…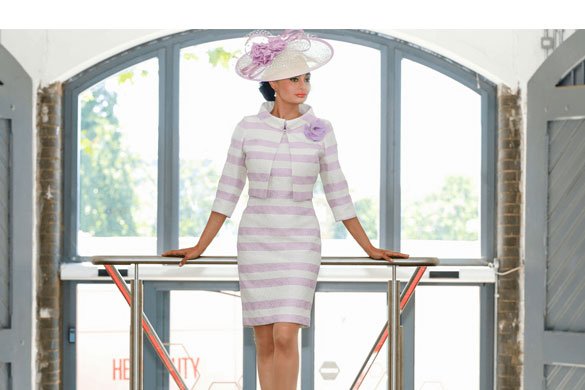 Macbees is a bright and light two-floor boutique synonymous with style in Munster and renowned for its expertly curated range of labels, sitting new and innovative brands alongside classic collections. Macbees pushes the boundaries of what you'd expect from a countryside boutique, with current highlights among its 60-strong brands available in sizes 8- 20, including Gabriella Sanchez, Fely Campo,Tara Jarmon, just Cavalli, Cacherel, Carla Ruiz, Moskada, Marfil and Luis Civit, as well as home-grown talents Aideen Bodkin, Heidi Higgins, FeeG, Caroline Kilkenny and jewellery by MoMuse, Pat Whyte and Vivien Walsh.
A Boutique Synonymous with style in Munster
Whether your look is chic and elegant or individual and quirky they ensure each customer is styled to reflect their personal style and taste. As a mother of the bride you will experience attentive personal service to help choose an outfit, which will then be perfectly finished with stunning accessories and a choice of bespoke head wear.
Expert styling advice
Macbees is destination boutique for those seeking that unique look for any occasion. Featuring expert styling advice from the experienced and enthusiastic staff who know the importance of originality and glamour for that special occasion. All this and more can be explored in the luxurious surroundings of Mac Bees. Follow us on facebook or browse our website www.macbees.ie for more great ideas.
Open Monday to Friday 9.30am -6pm,
Saturday 10am –6pm.
Macbees Killarney, Co Kerry Tel. 00353 64 6633622