Jilted bride gets her happy ever after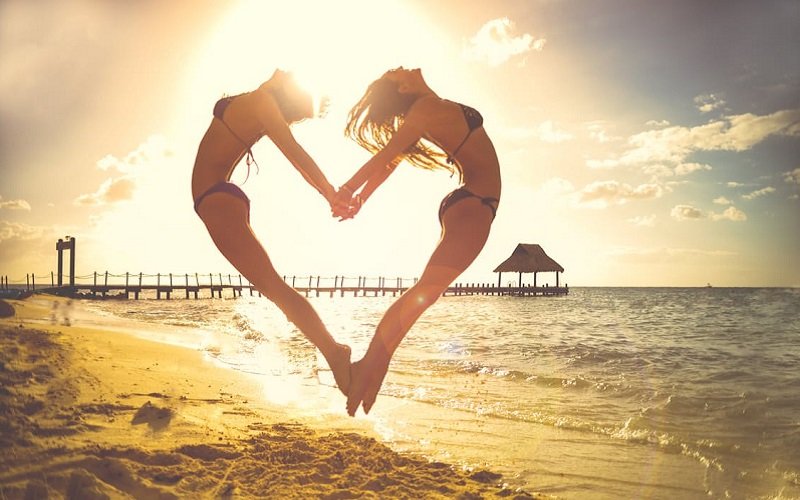 Dubbed the 'back-packing Bridget Jones' jilted bride gets her happy ever after with the journalist who first broke her story.
The bride that quit her job, sold her house and car, and booked a heartbreak holiday is getting married to the journalist who published her remarkable journey in the Liverpool Echo. The couple are also expecting their first child.
Katy made headlines at the beginning of 2016 after landing a book deal for a series called the Lonely Hearts Travel Club loosely based on her own experiences with heartbreak travelling.
When Katy Colin's ex fiancé called off her wedding in 2012 she was distraught. Seeing no other way out, she sold all of her possessions that didn't fit inside a backpack and bought a one way ticket to south-east Asia.
While there she started up a blog called Not Wed or Dead to keep her friends and family up to date with her travels.
Sharing her story on her blog, Katy said,
People who weren't related to me started reading my blog and sending me emails telling me how brave I was to quit it all and go.
As her blog popularity grew, Katy began penning a few chapters to a novel.
"I started writing a few chapters, not fully aware that they would be the start of a novel but mostly as a way to clear my head," Katy told the Liverpool Echo. ""Although I was experiencing things that I would never have imagined seeing, such as the Taj Mahal and trekking through the Himalayas, I was still working through the feelings that I wouldn't be making wedding scrapbooks or be living the married life, well not just yet at least".
Katy had been living in the South of France teaching English for two years when an editor contacted her to offer her a book deal coincidentally on what would have been her third wedding anniversary.
Katy's local paper the Liverpool Echo was the first paper to cover Katy's journey. The story went viral and soon Katy was hitting headlines all over the world. The Liverpool Echo journalist who wrote the original interview was John Siddle, a former classmate of Katy's from ten years ago. Since getting back in touch the couple quickly fell in love and just twelve months later the pair are set to tie the knot! The twosome are also awaiting the arrival of their first child due in the Spring.
Revealing the news to her followers in a blog post, Katie said,
If you had said to me this time last year I would be writing this blog post, I'd be convinced that you were taking something illegal. It's true that you never know what is just around the corner.
Katie plans to continue on with her blogging and allow it to evolve with her new lifestyle. She hopes to inspire others through her heartache and show them that you can recover from getting dumped in the worst circumstances.
I want my story to give hope to others who can identify with feeling like their heart has literally shattered in their chest after being dumped. Hope that if I can pick myself up, gather the strength to move on and make something from such a traumatic situation then YOU can too.

Time really does heal, no matter how utterly irritating that well-worn cliche is. I am proof that being dumped can be the start of incredible things –  proof that there's someone out there who will turn up at the right time.
Featured image- Pexels