Wall Desk HD
The business woman sent out FAKE info to her guests saying the 'I do's' would be in France but it's actually set to be an Irish wedding for Luisa Zissman.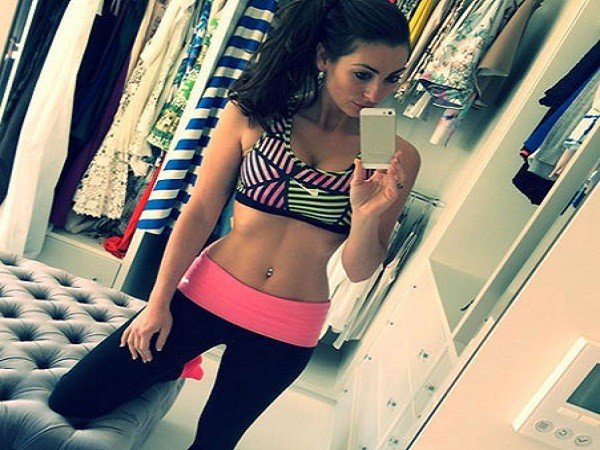 Yesterday it was revealed that Luisa Zissman would marry business tycoon fiancé in a Disney themed wedding in Cannes, France. However, it later became apparent that Luisa sent out hoax invites to weed out the friends and family she could trust. The invites which were Snow White themed featured a magic mirror on the front and read,
'Every once in a while in the middle of an ordinary life, love gives us an extraordinary fairytale.'
We all got a little bit carried away imagining Luisa in a romantic princess inspired gown but our delight was short lived as the 27 year old just divulged to Mirror Celeb that her wedding will not be Disney themed because she is an adult!
She did however confirm that she will wed Irish fiancé Andrew Collins right here in Ireland!
The couple got engaged in October 2014 when businessman Andrew Collins popped the question over a romantic candlelit dinner in Paris, the star couldn't contain her excitement and posted a picture of her huge rock to Twitter captioning it,
'Feeling like the luckiest girl in the world.'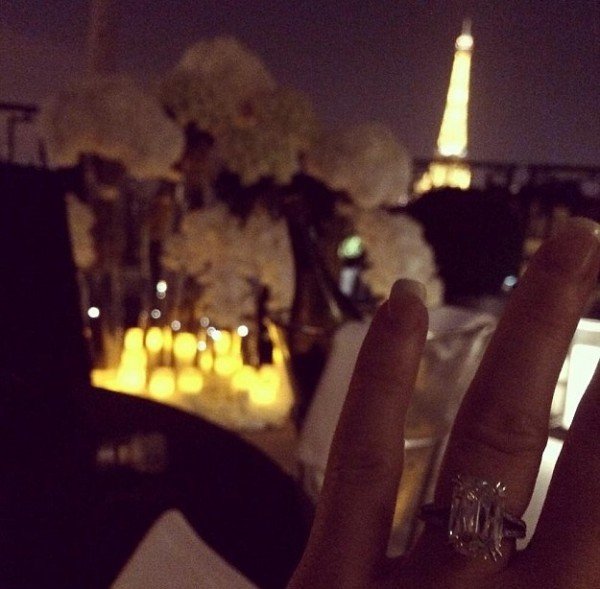 The eight carat solitaire set on a paved band is estimated by experts to have cost 1.5 million. What a lucky girl!
The couple have kept their relationship private with Luisa previously commenting that Andrew 'hates the media'. However at an Outreach Moldova lunch in Dublin's Shelbourne Hotel the TV personality told the crowd,
'My boyfriend Andrew, he's a wonderful man and I'm so lucky to have him.'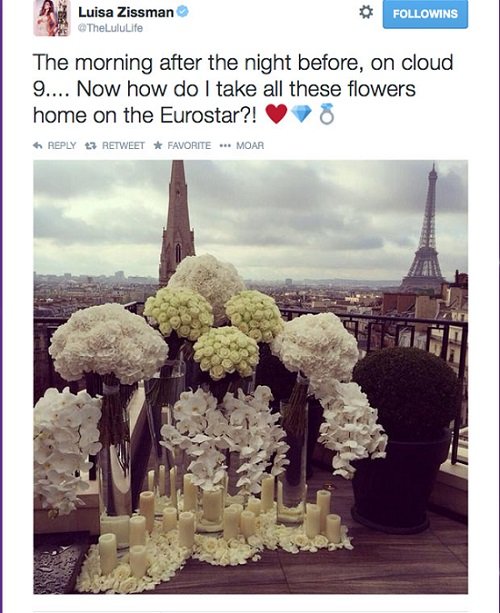 This will be Luisa's second marriage after divorcing Oliver Zissman in June 2014 when she caught him cheating. The divorce was amicable and the couple share custody of their 4 year old daughter, Dixie. Luisa even employs her ex husbands mistress and now girlfriend as a manager in her bakery business!
Showing she harbours no resentment over her previous marriage Luisa revealed to the Daily Star Sunday,
'I just don't hold bad feeling over it. S**t happens, people have affairs. It was hardly the end of the world.'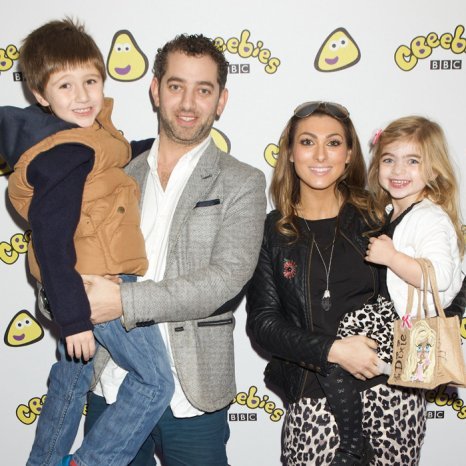 Wishing Luisa better luck in her second marriage and here at Wedding Journal Online we're just dying to see which stunning Irish Wedding Venue the happy couples choose!
Finding the right venue is one of the biggest decisions you'll make for your wedding. But don't worry! The brand-new Wedding Journal Directory of full of the very best Wedding Venues in Co. Sligo.