The couple finished the night by celebrating in A&E after an Irish bride breaks wrist doing a jig to B*witched.
Irish comedian Linda Meehan- Ashton tripped and fell while dancing in her wedding dress resulting in a broken wrist. The bride married husband Tobias Ashton at the Springfield Hotel, Co. Kildare in October in what was a fun filled celebration.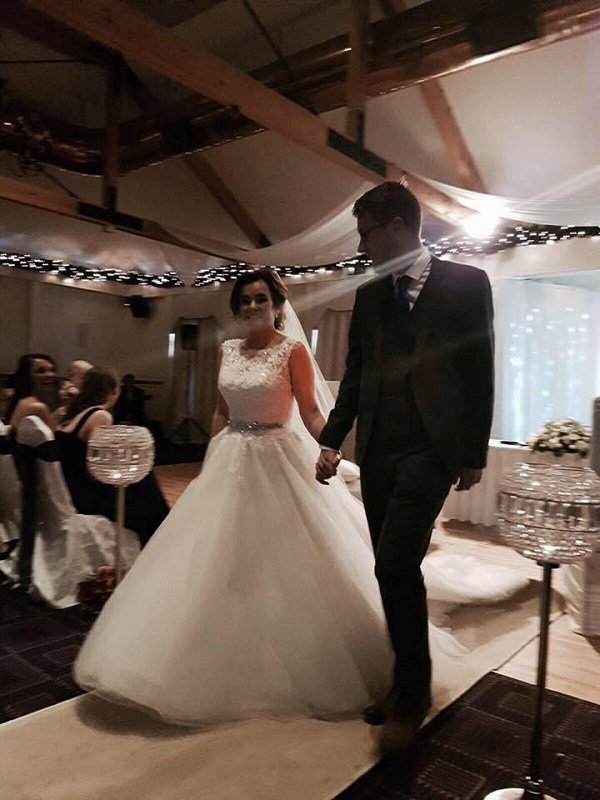 Describing the evening to the Daily Edge Linda explained that the DJ was playing a lot of cheesy music and when C'est La Vie came on she just knew she had to dance! "My lovely husband is British, as are a lot of our friends, Linda told the Daily Edge. "They often slag me by doing a pretend Irish accent, so when the song played and they started to Irish dance, I thought I'll show you.
The Irish bride wore a stunning high necked ballgown which did not lend itself to Irish dancing easily and Linda fell a number of times. She discovered she had broken her wrist when on the final fall she couldn't get back up.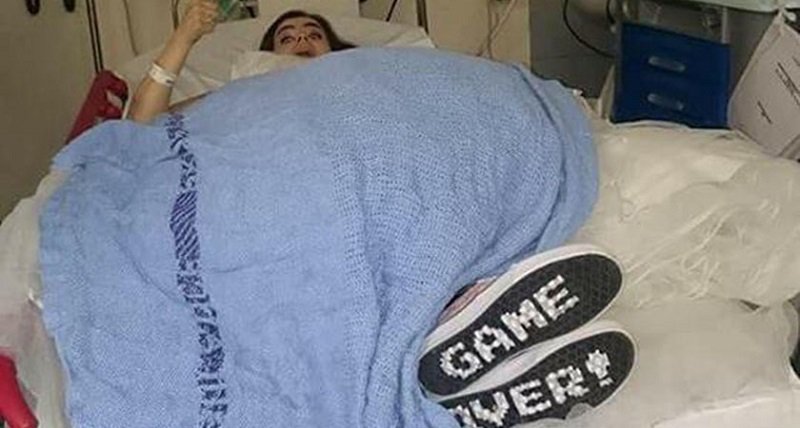 Speaking to the Irish post, Linda said,
I was lucky enough to have three nurses at the wedding, all of whom were useless.  One was in bed, the other was rather drunk and the other was my grandmother in law who is retired.
The couple left the wedding celebrations and headed to A&E where they were greeted by the reception who couldn't contain their laughter!
This Irish woman broke her wrist on her wedding night after a C'est La Vie-related accident: https://t.co/H392al0zuk pic.twitter.com/KdT7ROGYW9

— DailyEdge (@dailyedge) November 22, 2016
The Irish Post reports that despite having to spend her wedding night in casualty the bride remained optimistic,
Naturally everyone was concerned, but it was a good laugh in the end. After all that, I really did marry the greatest guy as he spent our whole honeymoon carrying things for me, helping me dress, tie my shoes and even did my hair when needed.