19 Unique and creative ways to plan a Halloween wedding
Get ready to say 'Til Death do Us Part' with a spectacularly spooky Halloween themed wedding.
You don't have to get dressed up as a ghost or ghoul to pull off this style of wedding (although it could be fun!). There are lots of other ways to get your guests into the holiday spirit using some creative props and crafty room decor.
Think candles and pumpkins; costumes in shades of black, orange, gold and bronze; a haunted house setting, cobweb covered tables…
Go on, we a dare you!
Set the scene with a spooky invitation
Make sure your guests know that isn't going to be your typical wedding by sending a suitable spooky Save the Date card or wedding invite.
If you are planning a fancy dress wedding, make the dress code clear on the invitation and give your guests plenty of time to plan their costume.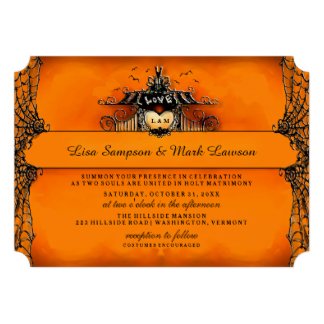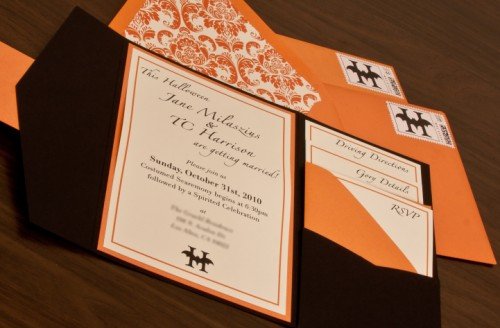 Prepare to be creative with your wedding costume
Ok, so you don't have to dress up, but where's the fun in that? If you've opted for a Halloween themed wedding we think you need to embrace the dark side and wear somethings suitably spooky. Coloured wedding dresses are all the rage at the moment and a black, purple or gold one would really look the part.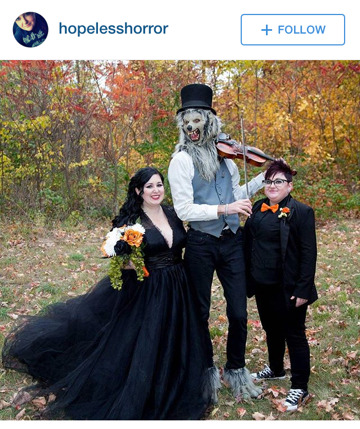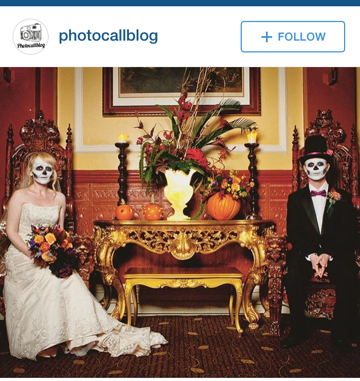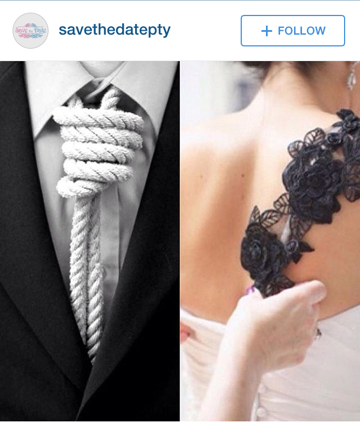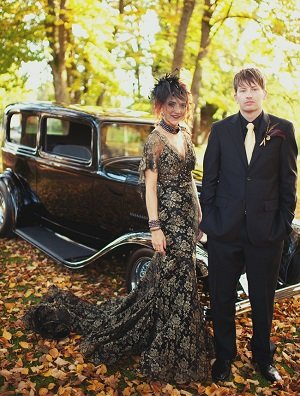 Use pumpkins wherever possible
The things you can do with the humble pumpkin are really quite incredible – use them in your floral display; hollow them out and fill them with flowers for dramatic table center pieces; carve them and pop a candle inside for creative lighting; tie name cards to miniature pumpkins as place cards. The options are pretty endless.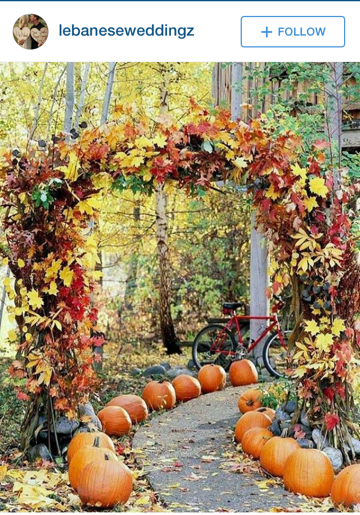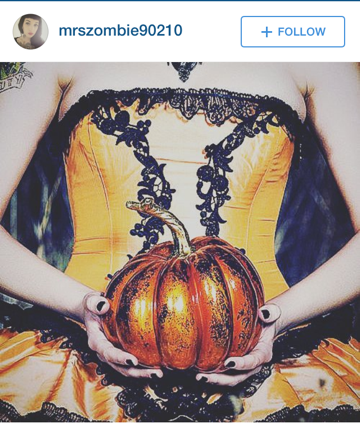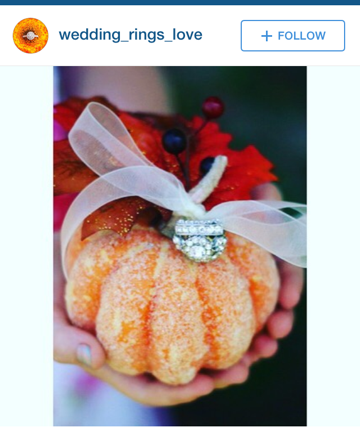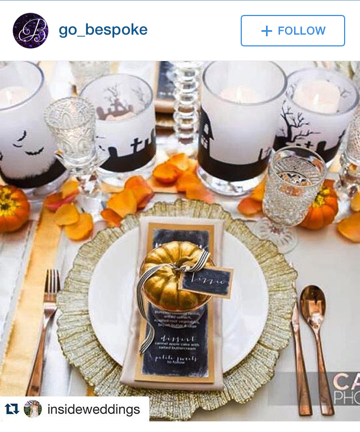 Be daringly different with your wedding cake
There is seriously no limits to the fun you can have with your wedding cake – from the gross and ghoulish to the surprisingly pretty, Halloween can inspire lots of tasty cake ideas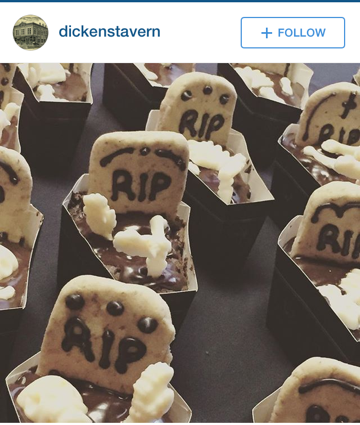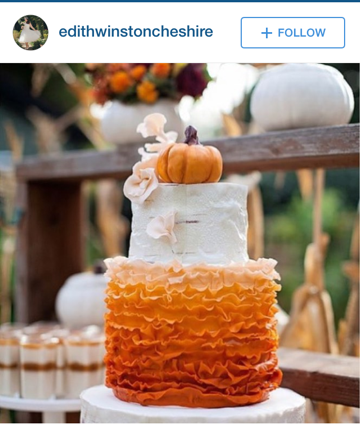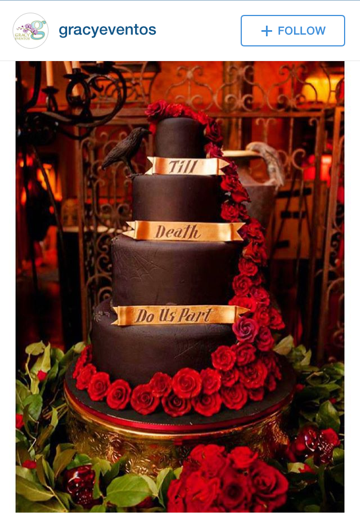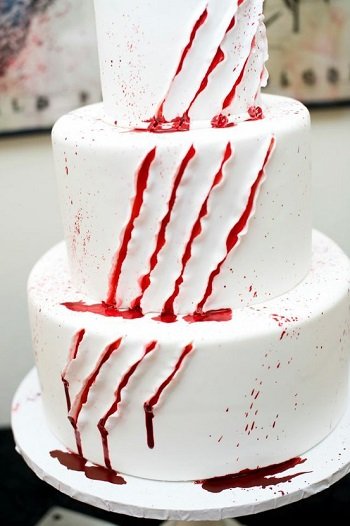 Turn your wedding reception room into a Haunted House
Plan your reception room as if you were throwing Halloween party in your home – dim the lighting, light the candles, cover the table in cobwebs and spiders and create a spooktacular scene your guests will be haunted by forever!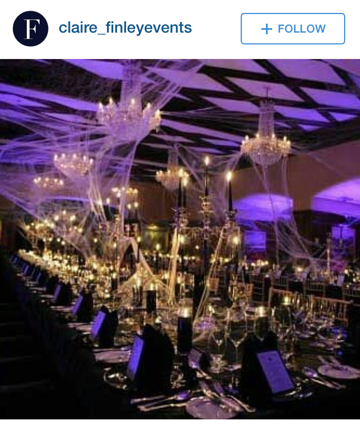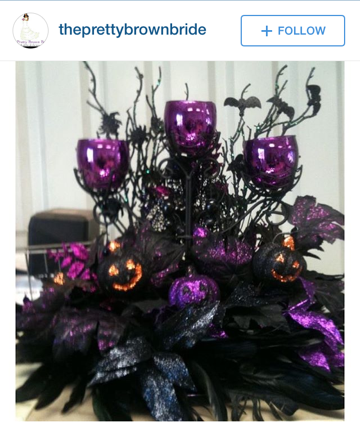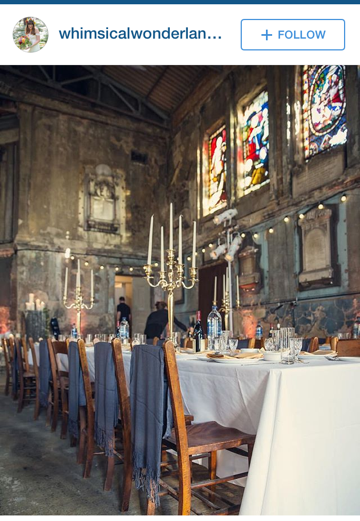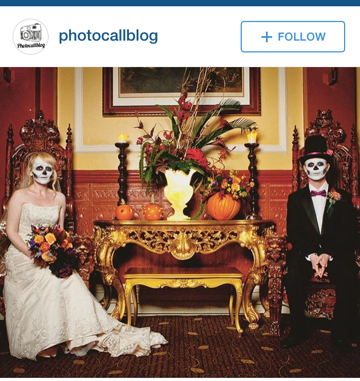 TIL DEATH DO YOU PART!