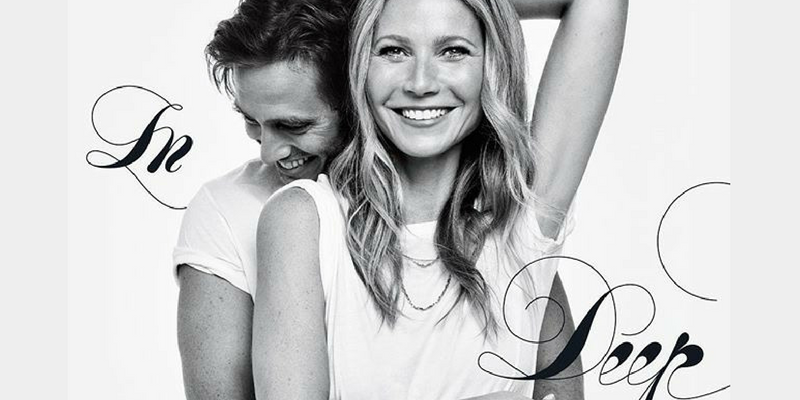 Gwyneth Paltrow Announces Engagement
Hollywood actress Gwyneth Paltrow has announced her engagement to writer, producer and director Brad Falchuk, after three years of dating.
The happy news was confirmed yesterday, in a joint statement to Good Morning America. It read:
 'We feel incredibly lucky to have come together at this juncture in our lives when our collective successes and failures can serve as building blocks for a healthy and happy relationship.'
To celebrate the milestone in their relationship, the couple have also featured on the cover of 'Goop' Magazine for its 'Sex & Love' edition. In addition to the loved-up black and white cover shoot, the couple share some sweet messages about their relationship an how happy they are to be entering the next chapter of their lives together.  The morning news show also shared a short video clip from Goop in which Brad revealed the couple frequently argue about "where should we go have dinner", I mean, don't we all?!
Although the happy couple have only now confirmed their news, Entertainment Tonight previously reported that the couple have been engaged for a year.  And Glee co-creator Brad apparently won't have any bother or awkward encounters with Gwyneth's first husband Chris Martin from Cold Play!
In a snap posted on Instagram in November, Gwyneth shared a picture of Chris and Brad smiling together, with the caption "Sunday Brunch #modernfamily". Gwyneth and Cold Play front-man Chris famously 'consciously un-coupled' in 2014, and together they share children Apple, 12, and Moses, 11. Brad also has children Brody and Isabella from his previous marriage to Suzanne Bukinik.
A source previously told PEOPLE magazine that Gwyneth knew Brad was The One. The insider said: 'She has many creative ideas on how to spend the rest of her life, and Brad will help make these ideas happen'.
Congratulations to the happy couple!
Set Featured Image Credit: @gwynethpaltrowinstagram