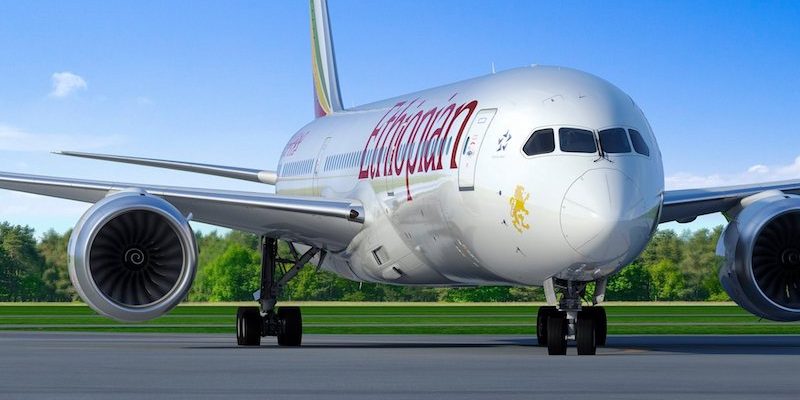 Fly Ethiopian…The New Spirit of Africa
Start your honeymoon off the right way, with Ethiopian. Flying from Dublin, their Dreamliner brings flying to a whole other level and ensures you arrive refreshed and ready to enjoy the holiday of a lifetime.
Ethiopian was first established in 1946 with the intent of bringing Africa together and closer to the rest of the world. Today, Ethiopian serves 100 destinations across five continents with 60 of those destinations in Africa. 
Ethiopian, a Star Alliance member, is a multi award-winning airline with a SKYTRAX rating of 4-stars.  Other awards include, SkyTrax 'Best Airline in Africa 2018,' TripAdvisor's 'Best Business Class in Africa and Indian Ocean 2018,' and the PAX International Readership Award for, 'Outstanding Food Service by a Carrier in Africa 2018.'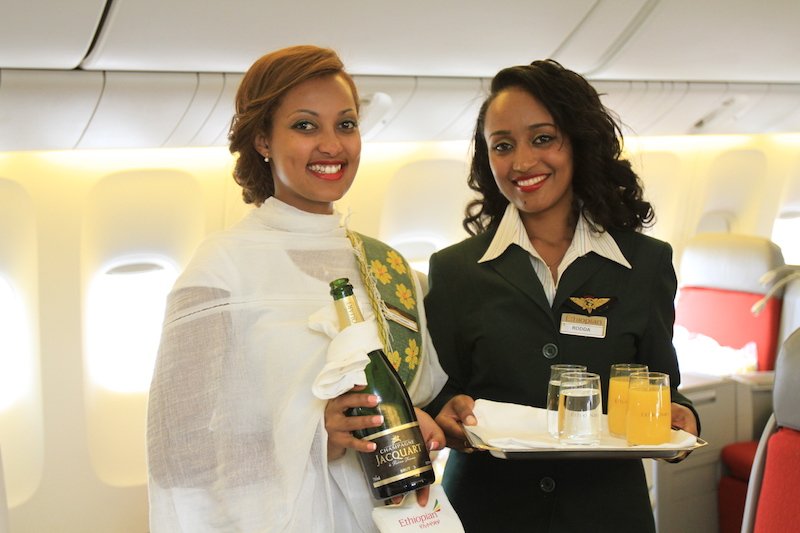 With aircraft an average age of 5 years, Ethiopian also has the youngest fleet in the industry and on flights operating from Dublin, Ethiopian uses the technically advanced Boeing 787 Dreamliner, an industry leader in the aviation world.       
When you fly from Dublin direct to Addis Ababa, Ethiopian's hub in Africa, you have a choice of destinations including the Seychelles, Mombasa, Madagascar, Cape Town, Johannesburg, Windhoek, and Victoria Falls.
And with four flights operating each week from Dublin, Ethiopian offers Irish consumers convenience, competitive fares and more choice.  

The Healthy Flying Experience
Ethiopian operates the Boeing 787 Dreamliner on all services from Dublin.  The aircraft is already globally recognized for bringing flying to another level of comfort with its high-spec mood lighting, large picture windows that dim at the push of a button, and its noticeable quietness due to the aircraft generating 60 per cent less noise than standard planes.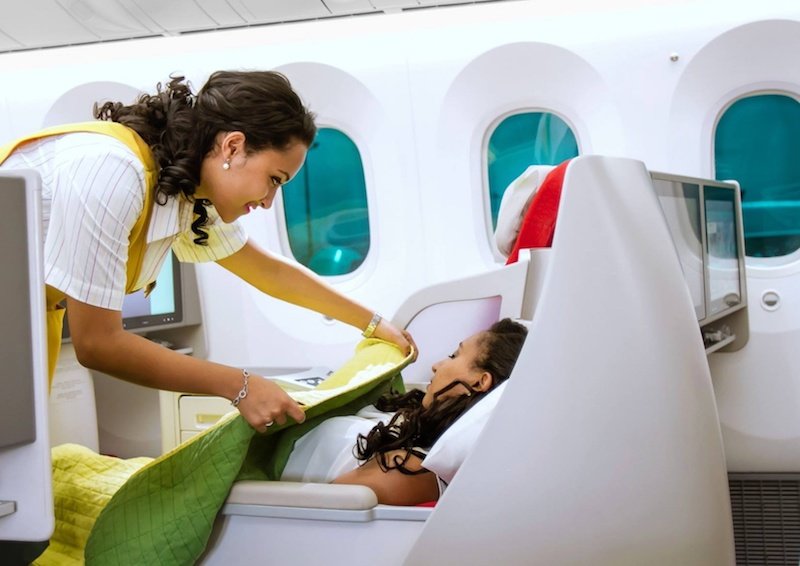 Another feature of the Dreamliner is the lower cabin altitude.  Passengers benefit by absorbing more oxygen into their bloodstream resulting in feeling less dehydrated and more refreshed on arrival at the end destination.  
Combine state-of-the-art aircraft with Ethiopian's award-winning on board service and you can be assured of a healthy and pleasant flight.   
To book your flight, go to www.ethiopianairlines.com
Fly with Ethiopian & The Wedding Journal Show
Ethiopian are providing business class flights from Dublin to Mahé, Seychelles for both of the winning couples of our 'Win a Dream Wedding' competition at the Dublin and Belfast Wedding Journal Shows this September 2018. Click HERE to find out more about this amazing, once-in-a-lifetime £35,000/€35,000 prize in Dublin and for the Belfast prize, click HERE.
Be automatically entered into our Win a Dream €35,000 or £35,000 Wedding competition by buying a ticket to the Wedding Journal Show in Dublin or Belfast! BUY TICKETS HERE