Couple who meet through Airbnb tie the knot at Airbnb headquarters in what could be the first Airbnb wedding.
With plenty of impressive private properties and villas available to rent through the website, Airbnb is no stranger to weddings. Though, Ben and Noa aren't just like any other couple who decided to tie the knot in an Airbnb rental.
Airbnb works by allowing the average Joe to rent out a room, or their entire property for a period of time.  The person putting their home on the website decides when and for how long the room or property is free and then tourists visiting the area can choose to book it at a fee.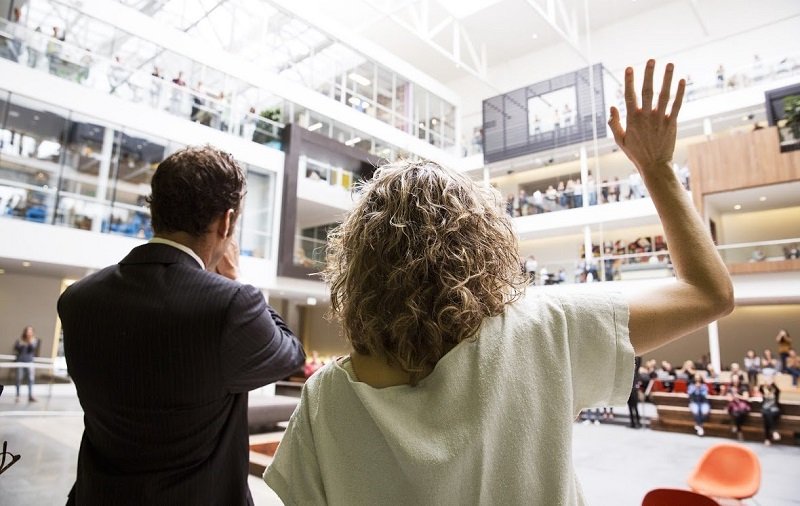 When travelling to Tel Aviv in Isreal, Ben stumbled across Noa's apartment and was so enamoured by the listing, he just had to have it. Not only did he book Noa's home for the time he was in the city but he threw in some sweet treats from his own chocolate company, The Good Chocolate.
With every good romance story there is a tragedy, and in this one, Noa couldn't accept the booking as she had gone travelling to Brazil and had forgotten to make her home unavailable on the website.  Ben booked another apartment and went ahead with his holiday. The couple may never have heard from each other again, had Noa not returned from her trip feeling terrible about the mistake and invited Ben out to for coffee to apologise.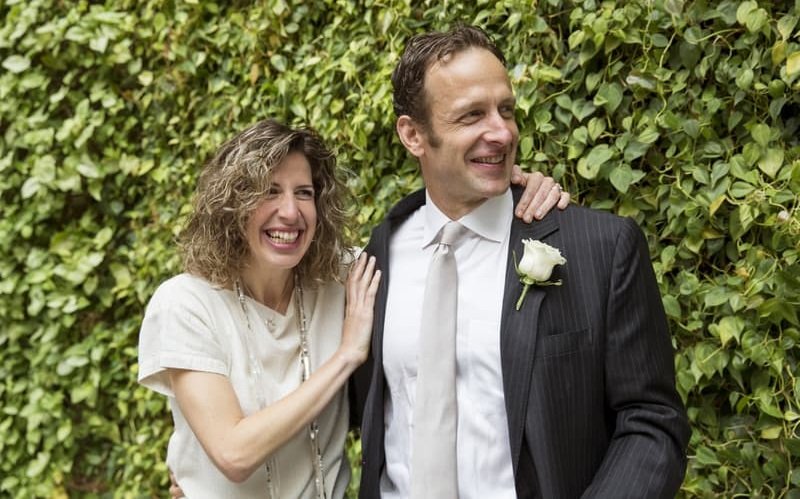 One thing led to another and Ben delayed his return flight back to San Francisco. The couple then spent the next two years travelling across the world to see each other, before opting to make their relationship a bit more official.
When it came to tying the knot, there was only one venue for it, Airbnb's headquarters in San Francisco.
Speaking to the San Francisco Chronicle the couple said,
We wanted a private marriage ceremony but in a place that would be meaningful for us, the Airbnb office seemed like a cool idea since we had met through Airbnb two years ago.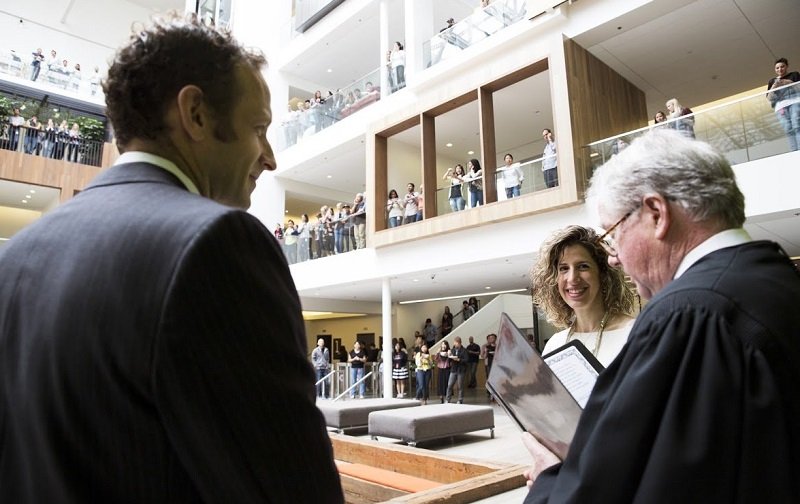 The couple fell in love with the open atrium and despite the original plan to have just the couple and registrar; Airbnb employees couldn't help sneaking out to witness the happy event.
The couple didn't mind though,
We were totally surprised and completely happy to share our love with the Airbnb community.
Airbnb gifted the couple $5000 Airbnb gift voucher to put towards their honeymoon.