Visit the Winter Wedding Open Days in The Carriage Rooms at Montalto Estate in November and you'll find all the inspiration you need for an exclusive wedding that's in a class of its own
 Thursday, 26th & Friday 27th November, from 6 pm-9 pm, and Saturday 28th & Sunday 29th November from 2 pm-6 pm
Ireland's very own Downton Abbey invites you to become Lord and Lady of the manor, with the facilities to hold the marriage ceremony and reception at The Carriage Rooms, while accommodating the bridal party at the historic 18th century Montalto House. A privately owned Irish estate, set in 400 acres of picturesque County Down countryside, Montalto is a magnificent hidden gem, steeped in history.
And while Mr Carson is busy organising his own nuptials to Mrs Hughes, you'll find the same exacting standards of service and attention to detail at Montalto that the famous butler would expect of his own staff at Downton Abbey.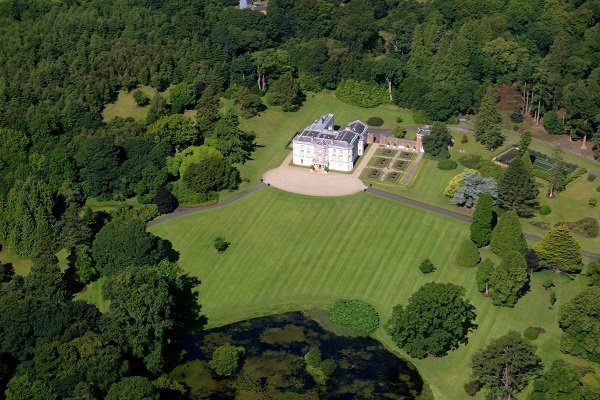 However, it is an old sawmill on the estate which is the focus for activities on Montalto Estate. This 19th century listed building has been sympathetically restored to retain its character while cleverly integrating the latest technology, offering a unique and lavish venue for the discerning couple who want something that little bit different.
Winter Wonderland
The Carriage Rooms provide an outstanding wedding venue all year round, and if you've always dreamed of a winter wedding, this is the perfect location.
During the Open Days, visit the sumptuous banqueting hall and main function area, complete with sprung dance floor and fully licensed bar, and framed by beautifully arched windows, illuminated stone walls and vaulted passageways. Think open log fires adding warmth and atmosphere inside, and a patio space with awning and gas fire outside.
You will also find inspiration for your wedding with an exquisite display of room dressings and accessories, exclusive to The Carriage Rooms and available to hire. Tastefully chosen for their individuality and sheer gorgeousness, they have been sourced from top class suppliers, with some bespoke items also hand crafted at Montalto.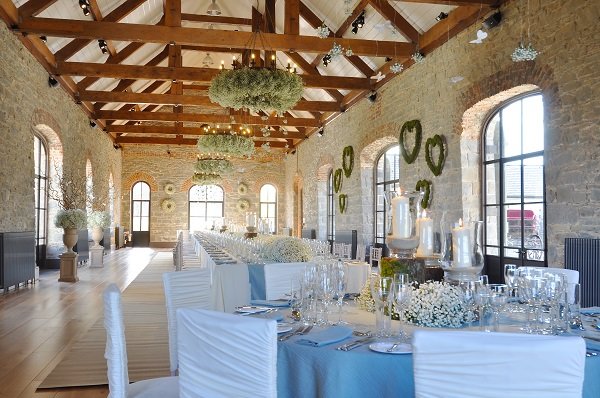 The overall theme is of a winter wonderland, reflecting the purity of snow and the beauty of nature – expect to see beautiful silk flowers and foliage of exquisite quality, twinkling fairy lights, lavishly decorated chandeliers, bespoke wooden candlesticks and more.
When: The Winter Wedding Open Days take place on Thursday, 26 & Friday 27th November, from 6pm-9pm, and Saturday 28th & Sunday 29th November from 2pm-6pm.
Where: The Carriage Rooms, Montalto Estate, Spa Rd, Ballynahinch, County Down BT24 8PT
T: 028 9756 6100 – W: www.thecarriagerooms.com
With: Light refreshments by Yellow Door, exclusive caterer to the Carriage Rooms.