January 6th may be known in Ireland as ' Nollaig na mBan or Women's
Little Christmas
….
On this day it is the tradition in Ireland for the women to get together and enjoy their own Christmas but this January 6th, the Headfort invites all couples to come and experience the last day of the Festive season and experience the hotel set as it would be on your Wedding Day! Well of course, the Headfort, run by the Duff family for almost 50 years, have a philosophy of 'your day, your way' but on the 6th they will have the hotel in Winter Wedding mode. In Headfort style that means, open fires, toasty atmosphere and a 'home away from home' warmth that only a family run venue can offer.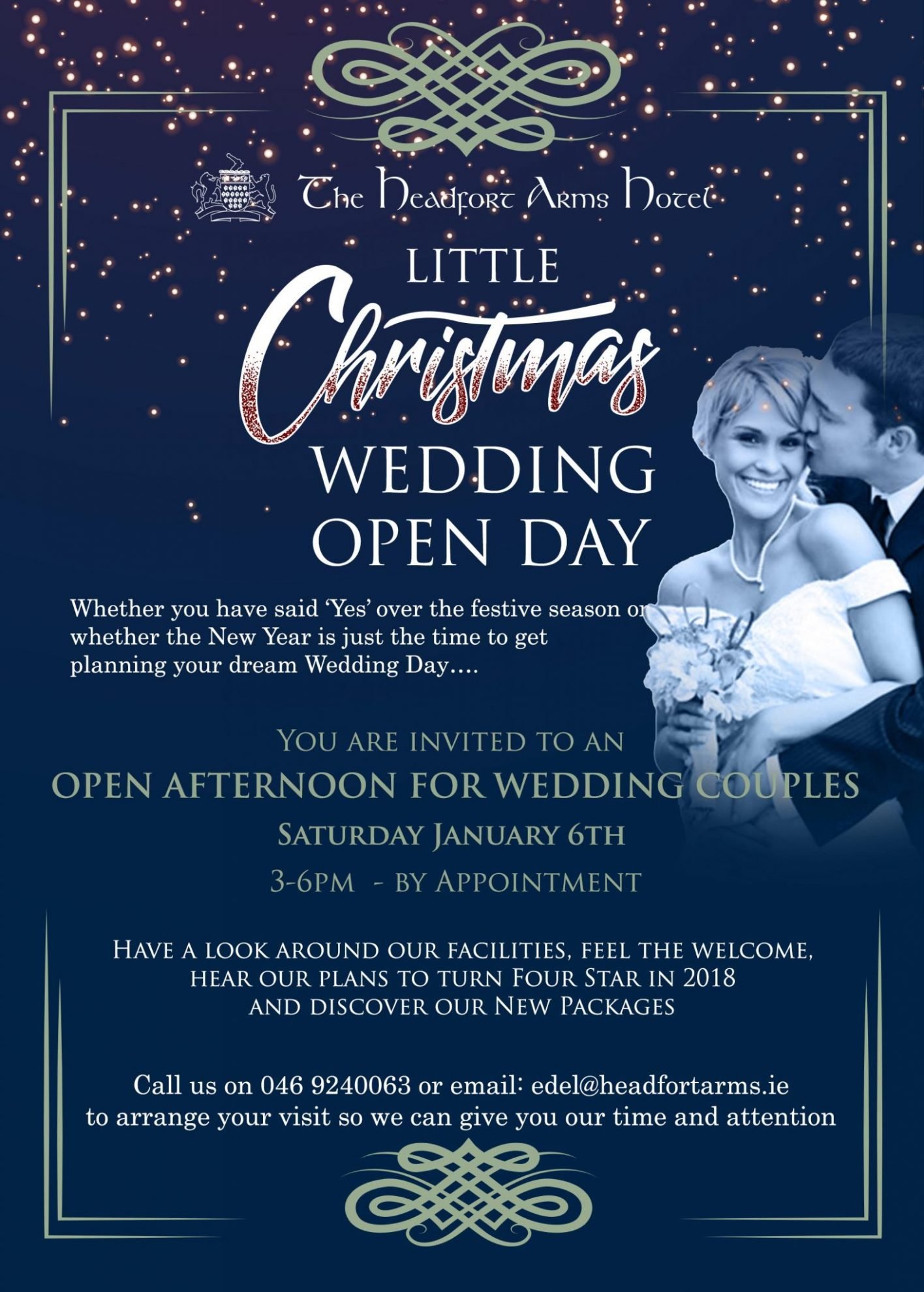 If its a Summer date that you had in mind, never fear, Summer lends itself to ceremonies and receptions in the best urban garden in the North East (well we think so!), the Garden Kitchen for open fire cooking and wood fired ovens and the fully self contained Georgian Ballroom Suite that extends to the outdoors (catering for up to 300). Why not come and visit this absolute gem, which is only 45 minutes outside Dublin City Centre. (Listed in Irelands Top 100 Places to Stay for 2018 by the Mc Kenna Guides)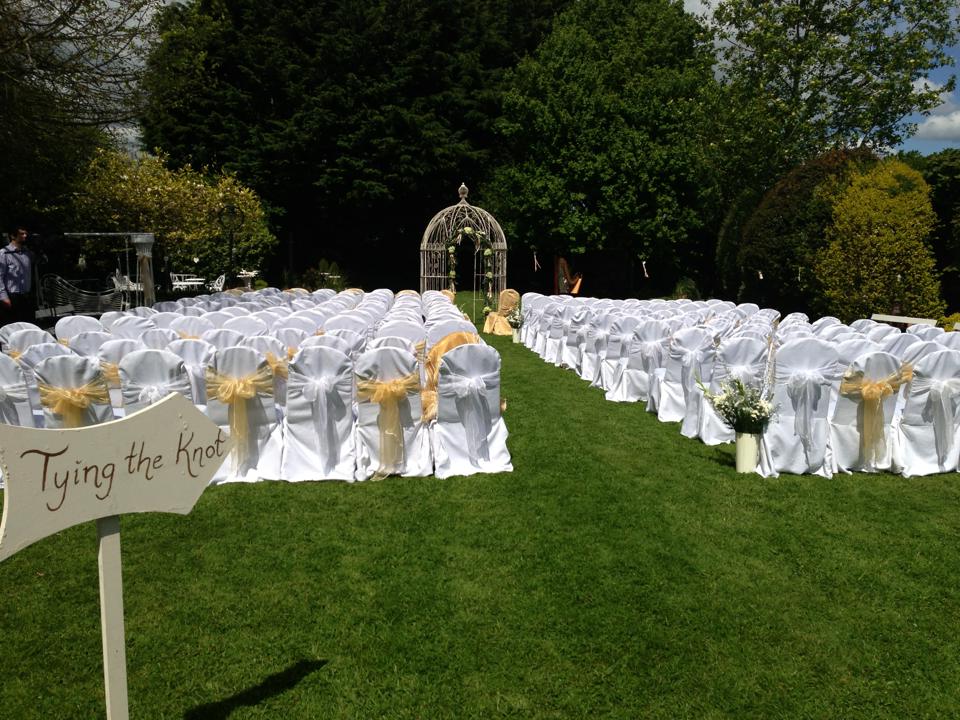 The Headfort, a landmark hotel for centuries, having won Best Three Star hotel in Ireland twice in 7 years, turns its focus to becoming a Four Star venue during 2018, with tweaks in menus, service style and interiors, the place just keeps getting better, but the same genuine hospitality and faces will offer the legendary Welcome that the Headfort is famous for.
Save The Date 
Headdfort Arms are also hosting their main Spring Wedding Showcase on Sunday 11th February 1-5pm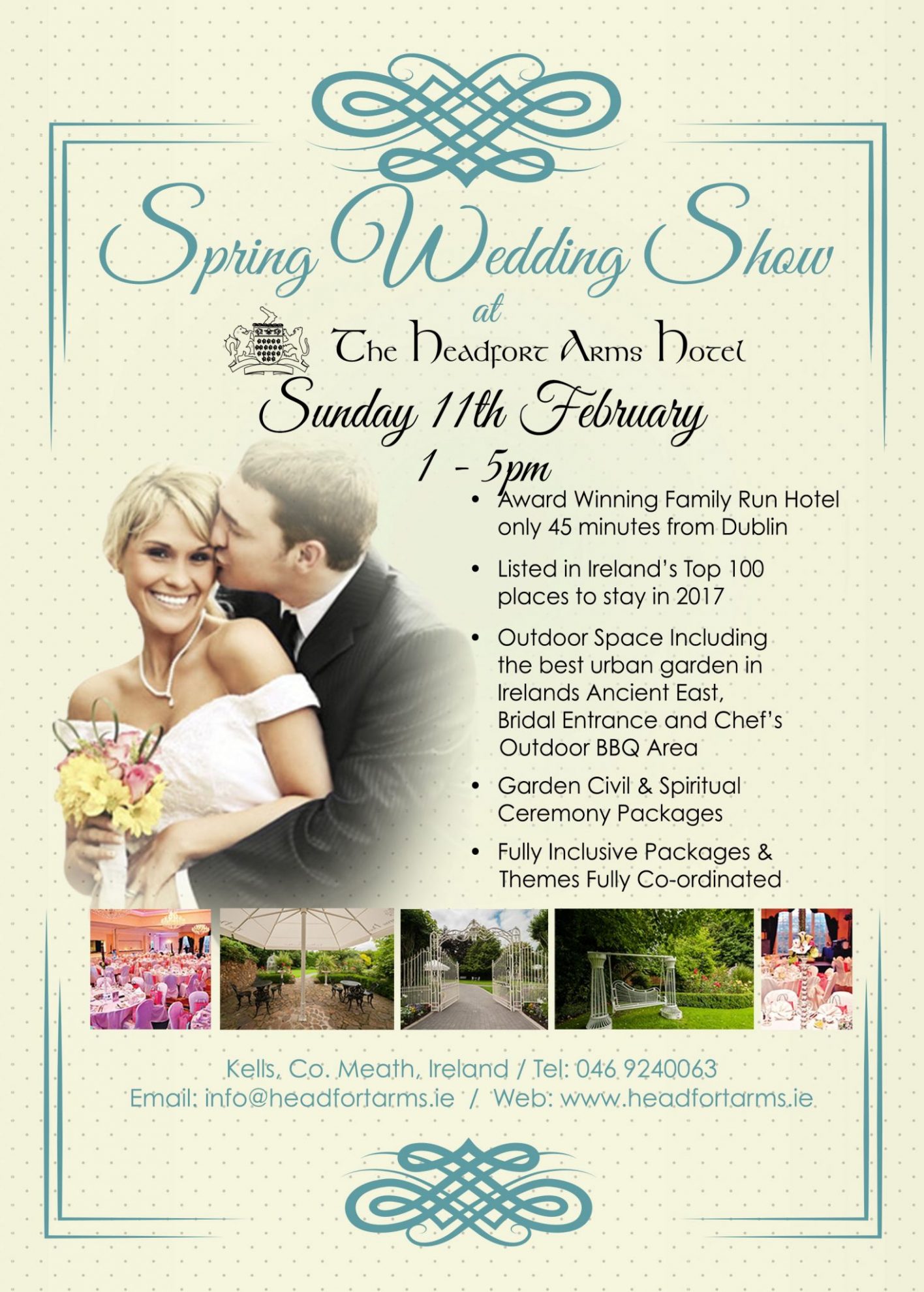 For more information, give them a call on 046.9240063 or email; edel@headfortarms.ie