You are cordially invited to Galgorm Resort & Spa's Autumn Wedding Showcase, Sunday 22nd October 1-6pm.
Galgorm Resort & Spa would be delighted to welcome you into their award-winning wedding venue Sunday 22nd October to give you a taste of how special your big day could be.
As you make your way up the winding drive, catch a glimpse of the stunning silver and black Phantom Rolls Royce at the entrance of the hotel, available to use for your wedding day.
Follow the ethereal notes from the live harpist and view the breath-taking Drawing Room and Titanic Room dressed for the occasion in pure bridal white. Savour delectable canapés and delicious cakes all washed down with a glass of pink fizz while you take in the spectacular setting, home to the most prestigious wedding day in Northern Ireland.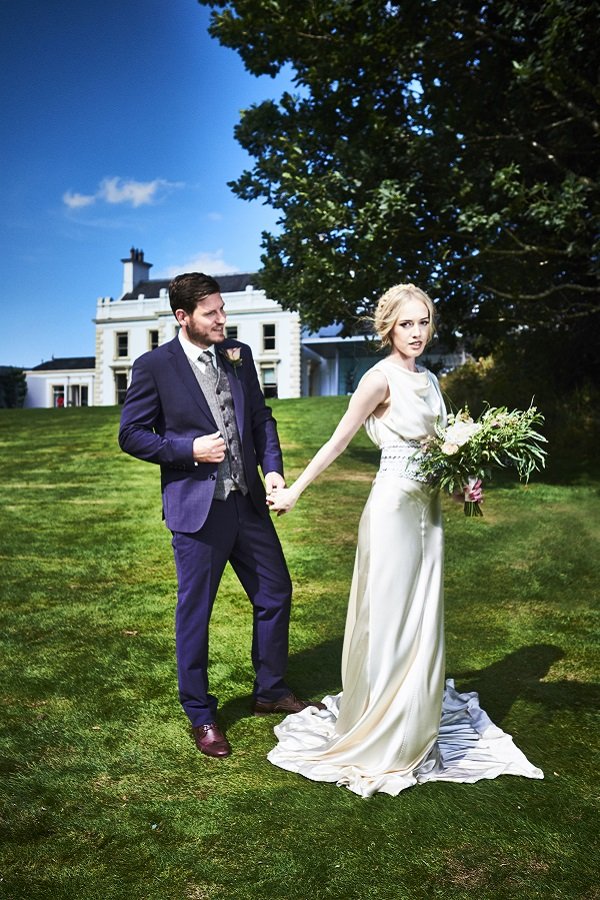 See how magical your ceremony could be as you walk the red carpet at The Phantom House and The Ghost House dressed with beautiful flowers, romantic drapes and candles to set the mood.
Speak with Galgorm's trusted suppliers who will be exhibiting on the day, ready to answer any wedding questions you may have.
Don't forget to view the Spa's Boudoir room, perfect for those pamper days or even a hen party in the lead up to the big day. Why not get a taste of what a girl's day out at Galgorm would be like by booking  the riverside art deco hotel Conservatory for a spot of Afternoon Tea?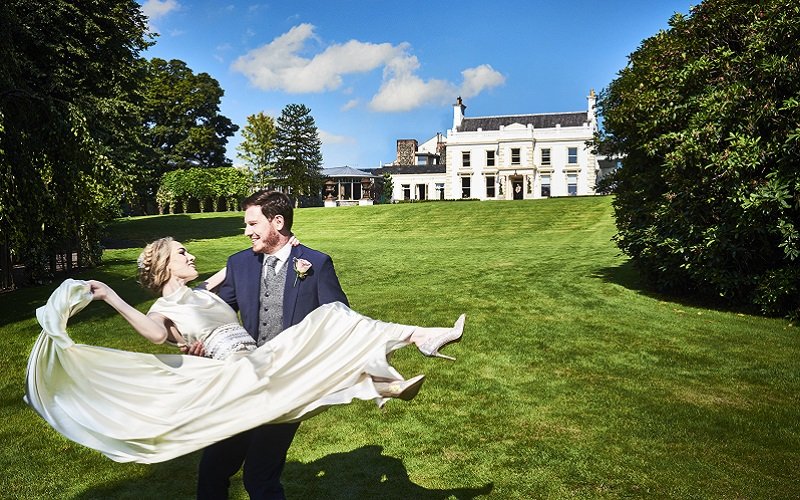 The gift of love from Galgorm
Galgorm Resort & Spa, Northern Ireland's premier hotel invites newly engaged couples to experience their wedding planning programme, with the launch of their new wedding gift box.
This very special story box totals 7 chapters, each being added as the couple reach the different planning stages. Chapter One for example is entitled 'A Venue Like No Other'. It gives a sense of welcoming the bride and groom-to-be into the Galgorm family.
The first chapter begins by introducing the couple to their personal planner and gives an overview of all that the beautiful, award winning Galgorm Resort & Spa has to offer. From the florists and photographers they work with, to the choice of ceremony room available and the sumptuous wedding breakfast dishes which can be whipped up! Not forgetting the pampering that the most indulgent spa, can deliver.
Register to attend Galgorm's Autumn Bridal Showcase here. For more information visit: Galgorm.com; tel: 028 2588 1001