Manchester pair are set to celebrate their wedding at a gig by favourite musicians The Courteeners.
Abby Turner and Pete Richards were planning to tie the knot in a destination wedding to Italy in 2019 but when their favourite band announced dates for a Manchester gig the couple couldn't resist.
Missed out in Chorlton and Manchester. But bagged one 300+ miles from home. Loving the maps @Tim_Burgess pic.twitter.com/97NjyLIdCG

— Abby Clare (@AbbyClareT) June 10, 2016
Huge music fans, Abby and Pete brought their wedding forward by two years to be able to include the gig in their wedding celebrations.
Speaking to the Manchester Evening News Abby explained how much the indie-rock band meant to the music loving pair.
They were the first band we went to see together, at the G-Mex back in 2009. And that's the main thing we do together. We love live music and going to gigs.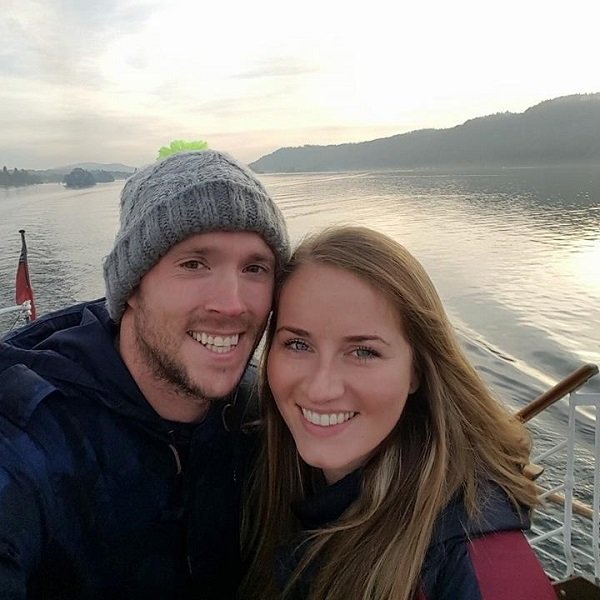 After hearing about the gig, bride-to-be Abby put a shout out on social media asking for help with such a large group booking. She tagged members of the band and Lancashire County Cricket Club, who managed to source the couple 67 tickets to the event.#
*Confirmed* @thecourteeners , @Tim_Burgess @BlossomsBand & @ahcabbage are our wedding bands.67 strong wedding reception at @LCCCFoundation 👰

— Pete Richards (@PeteLicks) October 21, 2016
The wedding which will take place on May 27, 2017 will include a ceremony in the morning, the gig in the evening and an after party at a bar. Abby revealed to the Manchester Evening News that although she hasn't bought a dress yet, she will wear it to the gig but likely will pair it with flat shoes for all the dancing!
Gushing about the band, Abby said,
We've basically booked the best wedding entertainment you could ask for.
👀

Amazing This.

Be a few Wedding Crashers!! 👰🏼 https://t.co/JRSU0iMIiY

— Liam Fray (@What_Liam_Said) October 21, 2016
Liam Fray, lead singer of the The Courteeners chatted with Abby on Twitter, sharing her post excitedly confirming their wedding day celebrations. To which Abby replied,
Thanks, we've had to plan a wedding in five days after the announcement on Monday.
Other bands set to perform are Blossoms and The Charlatans of which Tim Burgess has even offered to organise a wedding present for the newlyweds. Abby tweeted, "not a bad line up for wedding entertainment eh?"
@NathanJayRog @RadioX @thecourteeners Don't wish it away! Pete has a wedding to sort in 7 months.. my work is done #MicDrop

— Abby Clare (@AbbyClareT) October 21, 2016