A wet wedding day didn't stop this couple having the time of their lives and the photography is the prettiest thing you'll see all day…
Living in Ireland, all brides know that despite planning a wedding in the heart of summer you can never really guarantee you'll get the weather to go with it.
American couple, Brynn and Jake Aylward who live in Roswell, Georgia checked the weather constantly in the run up to their big day and each time the forecast promised nothing but glorious sunshine.
Just as the beautiful bride was about to walk down the aisle she glanced out the window to see her guests looking a bit wet.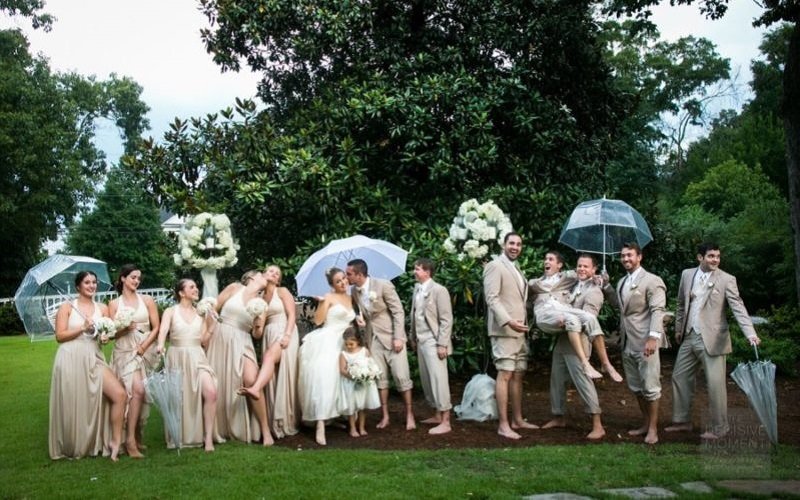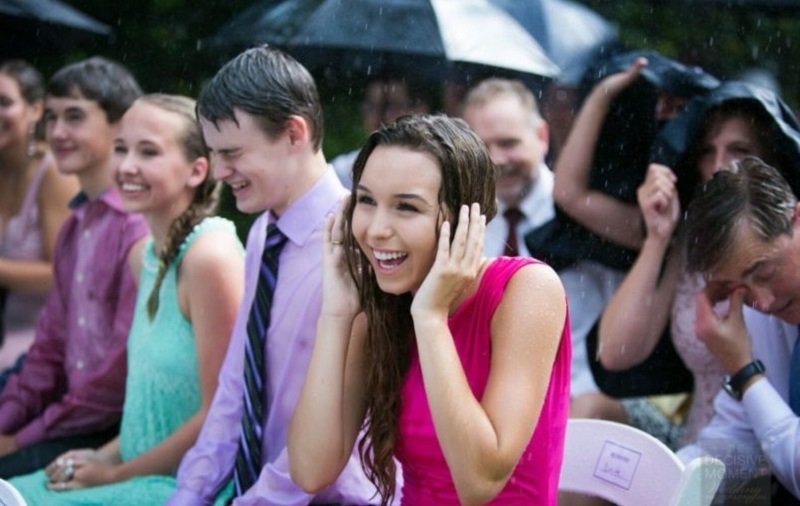 Speaking to Style Blue Print the Georgian bride admitted that for a second she was worried that the downpour would ruin the ambiance of her dream out-door wedding ceremony but then she felt,
Peace and sense of humour came over me…. I showed up that day with the intention to marry the love of my life.
In fact, the bride considered it a sign from her deceased father that he was giving his blessing to the union.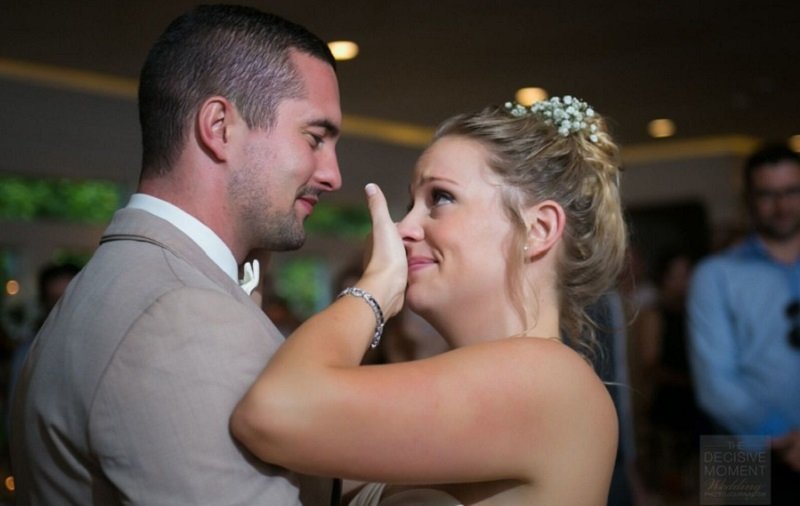 Brynn had previously worried that the absence of her father would make the day a little less magical, but speaking to Style Blue Print, she admitted that the rain was a double blessing. It not only distracted her from not having her father to walk her down the aisle but made it seem as if he were there in spirit too.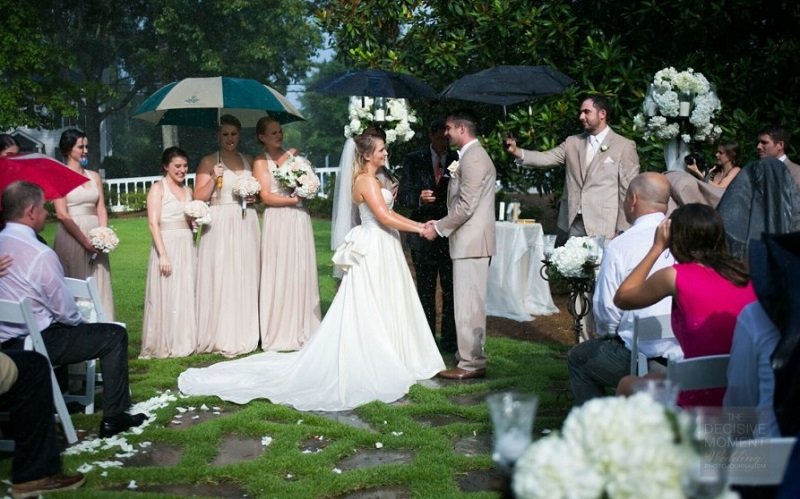 Style Blue Print reports that friends and family of the bride joked that,
It was only fitting a man like Trey Massey would put on a display such as the downpour.
We are loving how much the rain makes these epic wedding photographs and it just shows that no matter what goes wrong, nothing can make the day any less magical.