Thousands raised to help bride who discovered she had terminal cancer on Thursday, have her dream wedding before she starts treatment in just a few weeks
Just last week  David Carruthers and his fiancee Andrea Hobot had so much to look forward. The pair who have been dating for seven years, got engaged on Valentines' Day and were planning a wedding in Croatia in December. Shortly afterwards they were hoping to start a family having been accepted for IVF treatment.
That all changed on Thursday when Andrea heard the devastating news that a brain tumour discovered by doctors was a Stage 4 Glioblastoma and that she had just a 20% chance of surviving over a year.
In am amazing response to the news Dee's family have begun a campaign to raise funds that would allow Andrea to get married in just a few weeks, before she begins radiotherapy and chemotherapy treatment in September.
The family hope that the pair can enjoy the wedding that they deserve at the end of this month and have received huge backing both financially and through offers of help from members of the public.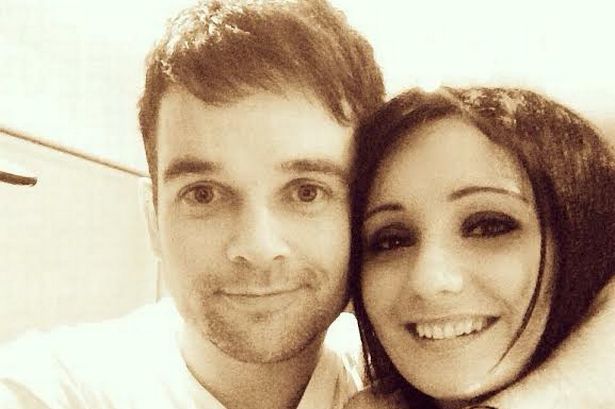 Speaking to Belfast Live, Dee's sisters Angeline said:
"It's going to mean everything to them. It gives her something to focus on rather than what lies ahead. It gives them light ahead of the dark days that they are facing.

Andrea was crying on Sunday thinking she would never ever get her wedding day – and that's when we just decided that no matter what it took she was going to have her day.

We didn't want her to be going through the chemotherapy and being really ill for her wedding, we wanted to try and do it when she's feeling the best she could be.

A day that they can cherish, where they'll create memories with each other."
The GoFundMe page set up by Dee's family has already more than doubled it's target of £3,000 and many local businesses have offered services to help the couple have their dream wedding.
In a poignant post on the GoFundme page the family write:
We are not planning a lavish wedding just something simple and quiet. We have set up this page not only to try and raise funds for their wedding but also to raise funds to help Dee and Andrea through the difficult time they face ahead and also to explore any alternative treatments that might give her more time.
If you would like to support 'Andrea's Dream' you can donate here 
Feature image via GoFundMe