A bride went make-up free on her special day to keep a promise to her husband. She shares this positive message with those who worry they won't find love because of how they look…
A bride who was born with a facial birthmark, has told how her husband made her promise not to wear foundation on their wedding day as he did not want her to hide 'what made her who she is'.
Sam Plumridge was born with a port wine stain mark – so called because of its reddish-purple appearance – covering the left side of her face. Growing up she was cruelly taunted by bullies  which shattered her confidence and Sam worried she would never find love. She spent 15 years undergoing bouts of laser treatment in a bid to remove the birthmark, each session left her skin burned and blackened.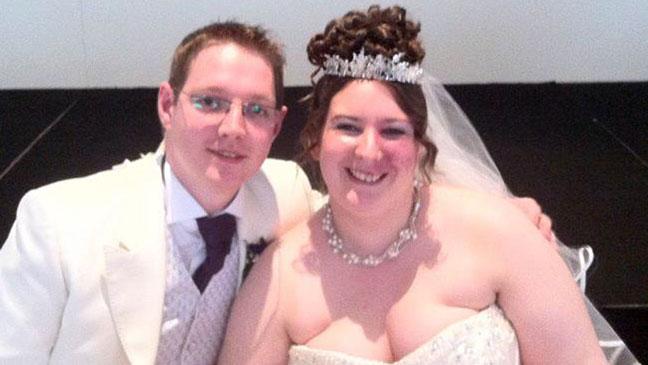 Life changed for Sam when she met her future husband Paul Plumridge in December 2010. Sam told the Press Association:
If someone turned around to me five years ago and said I'd be married with two kids before I was 30, I'd have laughed. I thought because of the birthmark everyone was going to judge me and I wouldn't find love, but that's not the case.

In fact, on the night before our wedding he said, 'Promise me you're not going to cover up your birthmark because that's not the person I fell in love with', so I didn't wear any foundation at all on the day."
Sam would like to share the following positive message with those who worry they won't find love because of their appearance:
To anybody else out there who is being bullied and worries that they won't find love because of how they look, I would say not to give up. There's someone out there for everybody.

I still can't believe how lucky I've been to find Paul."
Featured photo credit: home.bt.com