Stunning Naama & Anat 2017 trunk show at Forever Bridal, 22nd and 23rd October, amazing discounts on designer dresses and a champagne reception.
Come along to the Naama and Anat trunk show on Saturday 22nd and Sunday 23rd October. There will be special discounts for this weekend only and a champagne reception. Booking fee is £20.00. For more details and booking, please contact Leondra McFeely at Forerver Bridal on 028 90 600 400 or info@foreverbridal.me.uk
A wedding dress is more than just dress; it is an icon of a moment in time- a piece of art. When you see a white gown with puffy sleeves and layers upon layers of tulle, you have a dress from the 80's. Naama and Anat's new 2017 Bridal Collection has revealed to us what this era's wedding dress looks like. This exquisite compilation of gowns is beyond anything we have seen before. These visionary pieces celebrate the feminine figure and transform the wearer into a work of art. Angelic, elegant, ravishing- we could fill books with how much we adore this new Naama and Anat collection of bridal gowns for today's beautiful brides.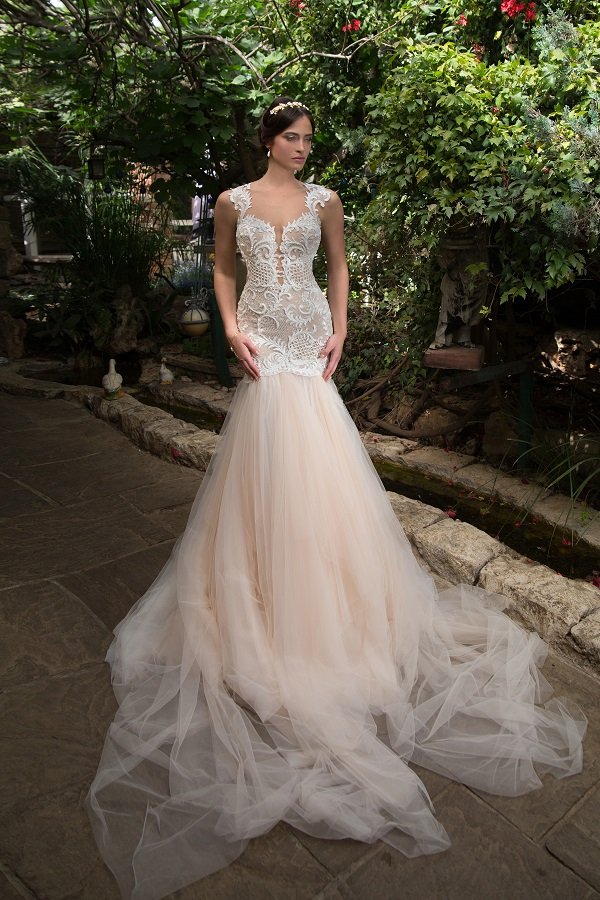 The 2017 collection appeals to every bride planning their dream day by offering a variety of dress designs. As a mother and daughter design team, they have made their mark in the intricate and creative wedding dress industry since 1997. With form flattering silhouettes and sophisticated techniques through the use of fabrics and beading Naama and Anat will stun you.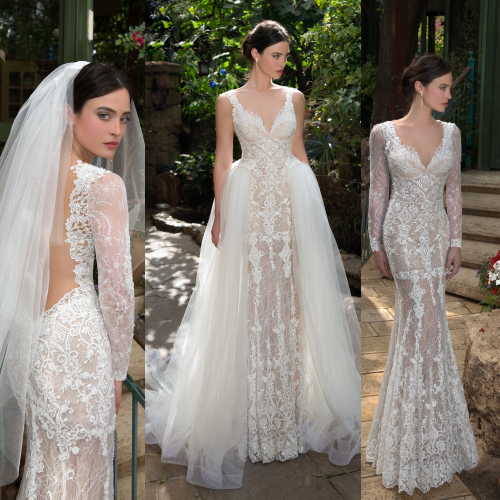 The form fitting Desire takes classic lacework to a whole new level with an exposed back, intricate beadwork on every inch of fabric, and a neckline that redefines the V-shape. It is the perfect fit for any bride that wants all eyes on her. A bride with sweeter tastes may choose Pure, a simply designed dress with a shimmering, white skirt that falls gracefully at the ankle and a set of cap sleeves that are too precious for words. If versatility is the bride's ideal, then Goddessis the perfect fit. This expert style leaves room for all manner of possibilities. It can be sleeveless, have a longer train, and/or a fuller skirt. This dress can be customized for any season and any bride. What a flawless collection of gowns