Blake Lively's stunning gold wedding dress
Gossip Girl star Blake Lively has been pictured in the most amazing gold wedding dress and we can't wait to…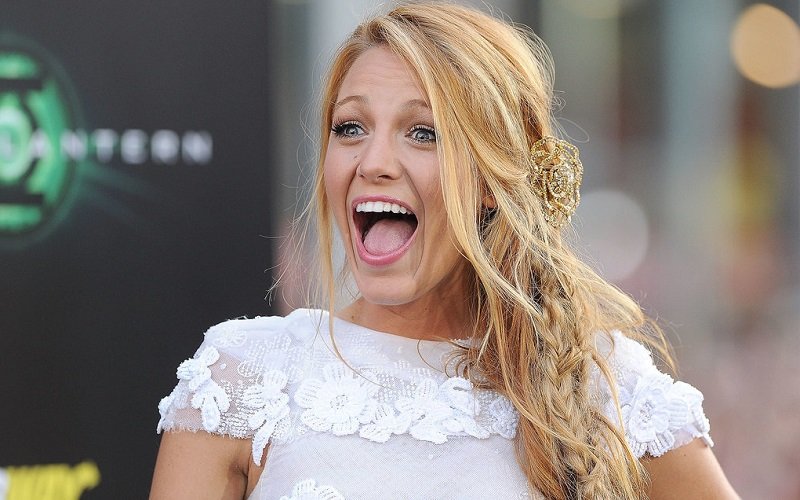 Gossip Girl star Blake Lively has been pictured in the most amazing gold wedding dress and we can't wait to see her actual wedding photos!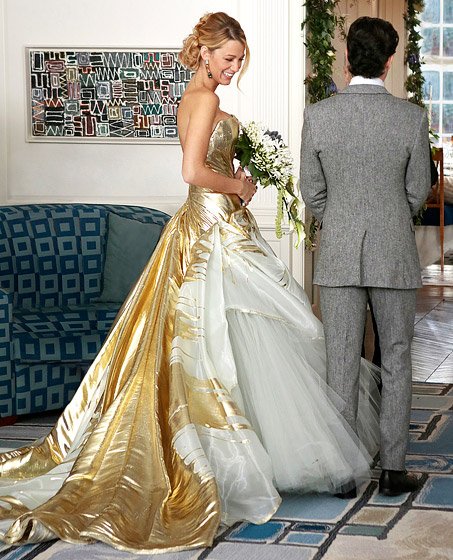 When it was announced last month that Blake Lively had taken to the aisle in a Marchesa wedding dress, fans were left wondering about the style, the shape, the cut and colour – the suspense was almost too much to bare.
This week however, Blake has been pictured in a dramatic gold and cream strapless wedding gown with a tulle princess skirt. But fans, don't get too excited, these stills are just taken from an upcoming episode of Gossip Girl.
Blake, who plays Serena Van Der Woodsen in the series, is pictured in the enchanting George Chakra Couture gown, sporting an elegant swept up-do and carrying a bouquet of white bluebells and lilies. Although the character is pictured with her on-off beau, Dan Humphries, the identity of the groom is still unknown, to leave us all guessing yet again!
When it comes to Blake's real life wedding to Ryan Reynolds, thankfully we won't be teased for much longer. It has recently been revealed that the couple will unveil their intimate wedding snaps in the December edition of Martha Stewart Weddings.
Fans will breathe a sigh of relief and finally feast their eyes on that elusive Marchesa wedding dress. Speaking about the gown, Marchesa designers, Georgina Chapman and Keren Craig said that Blake was deeply involved in the design process.
They told People magazine: "Blake is incredibly stylish, and she really knew what she wanted. It was very much how we do a lot of brides.
"We started with a lot of sketches, and we sat down and talked through the sketches until we came to the final dress. She just wanted it to be romantic and beautiful."
Whilst the majority of the wedding still remains a mystery, one major detail giving us something to gossip about is that impressive wedding ring, or should we say rock. Designed by Lorraine Schwartz and guided by Reynolds himself, the ring is a 12 carat pink diamond on a rose gold band, which cost an estimated £2 million.
Featured Image- Getty / Jason Merritt
If you're getting married and are looking for a unique and stunning dress design, take a look at our brand-new directory. We only recommend the highest quality Wedding dress & Bridal Shops in Dublin.